Are you searching for the best women's safety apps? If yes, check out this list of the top 10 best women safety apps of all time.
Nowadays crimes are increasing day by day and in recent days it's a big question mark on women's safety. It's quite important to take necessary steps towards women's safety so that women can live their life freely. If you will see the top countries with the highest suicide rate, you will see most of the cases are with women and due to sexual harassment.
There are many countries in the world where women are not safe at all. These are those countries that are among the top countries with the highest rape cases. In this technology age, you can also take the help of technology in the case of women's safety. Several women safety apps that come with supportive features that help women for their security.
Thus, we have prepared a list of the top 10 best women safety apps of all time. So let's start with more details.   
Top 10 Best Women Safety Apps of All Time
10. Nirbhaya app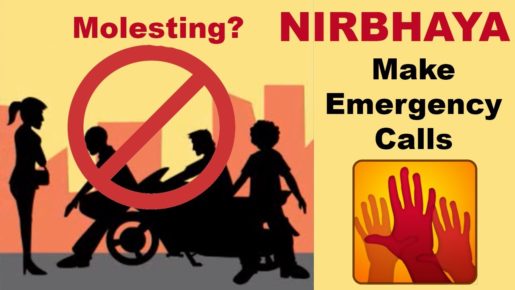 Nirbhaya app is one of the best safety apps for women. Girls can use this app for protecting themself from any sexual harassment. This application can send SMS and email alert with just a single touch in any emergency case. This app gives proper GPS location to your family members as per the pre-selected contacts. In this safety application, you will also get the Geo fence facility which always sends details about your proper location to your favorite contacts. So if you are a lady then you can use this well-managed application for your safety. This is one of the most recommended applications for women's safety so you can try it and experience its outstanding features.
9. Smart 24×7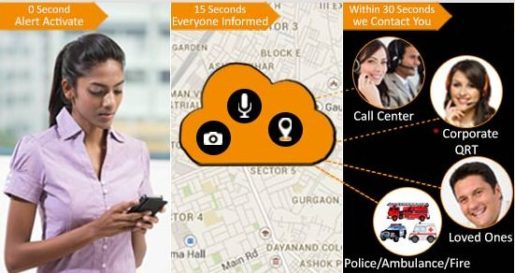 Smart24x7 is a free download women safety app which is very useful for college going girls and other women. This application is also supported by government police. This application sends an immediate alert to your emergency contacts. You can also take photos and record voice in any difficult situation easily through this application. If you need a safety app then you can try this application.
8. VithU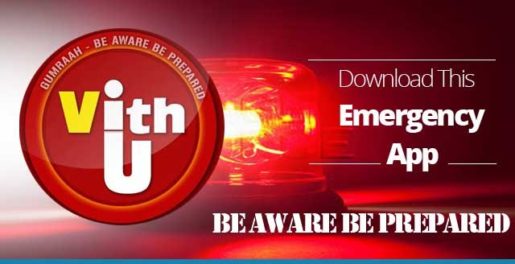 VithU is the best safety apps for women. You can easily trigger this application by pressing the power button of your phone two times. By pressing two times the power button this application automatically sends an SOS message to your pre-fixed contacts immediately. This app will send the SOS message with the detailed location of the victim every two minutes. So what are you waiting for? install this app today and keep yourself secure.
7. Raksha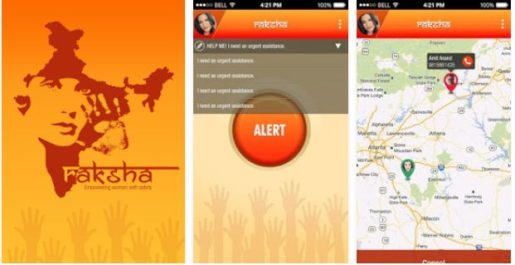 Raksha application is specially designed for the safety of women. In this application, you will get an alert button by pressing that button you can immediately send an emergency message to your parents and other relatives with your details location. This application also works even it is switched on or off. You just need to press the volume button 3 times in any condition to send the alert message immediately to your prefixed contacts. Just try this application! No doubt this is one of the best among women security applications. 
6. Women Safety

Women Safety is another useful and very popular free women safety application. You can easily send your accurate location and an emergency alert message to your family members with the help of this useful application. In case of any emergency situation, this application helps to record automatically by activating the front and rear camera. This is an advanced and user-friendly application so you can easily use this application for your safety purpose.
5. I'm Shakti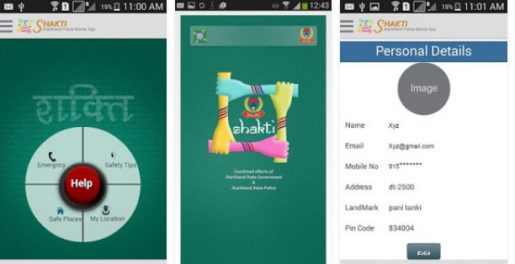 I'm Shakti comes at number 5th position in our list of top 10 physical safety apps for all women. You need to trigger the power button 5 times in 2 seconds to activate this application. This application can send emergency SMS with your accurate GPS location to your pre-entered contacts within some seconds. This is an effective application for every lady and if you need a fully secured application for any emergency case then just tries this user-friendly app which can help you in many ways.
4. Watch over Me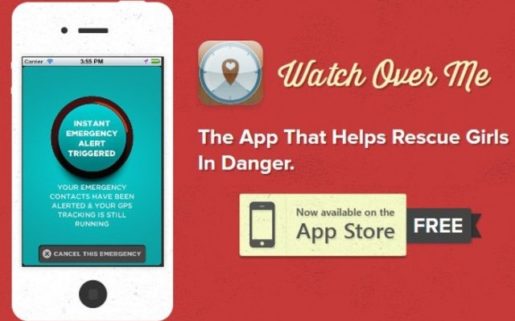 Watch over me is our next best women safety apps ever. This is a terrific application that always follows your journey remotely and tracks your every step. You can switch at this time during your travel and can stop it when you reach your destination. If you ever face any problem in your traveling path then this application suddenly sends a message alert to your prefixed contacts for an emergency. You can also shake your phone in case of any emergency which also sends an SMS to your family members easily and the phone camera also active automatically and start recording everything which is a good thing for safety purpose. This is an excellent women safety app so just try it!
3. Secure Her
"Secure Her" application comes at number 3rd position in our list of women safety apps. This is a helpful application if you are staying alone. This effective application sends a distress signal when the owner just doubles taps on the app's icon. Then as soon as possible the call center will respond quickly for any help. Now, this application is working in India only but in the future, you can see the use of this application worldwide for women's safety. So just install it and experience the rich and helpful features of this beautiful application.
2. Women Safety shield app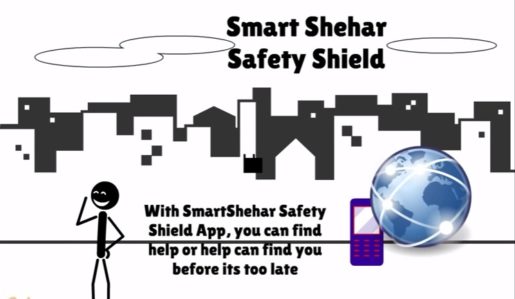 Women Safety shield app is another famous women safety apps. This application can give you a quick picture taking and sending feature to your beloved contacts in case of any emergency situation. This app for women also offers updated information about accurate GPS location which always helps your family members to track your exact current location. This application also comes with a "walk with me function" which also tracks your travel path and gives information to your pre-saved contacts. This application also informs you about the nearest hospital and police station number and location which always helpful as per your physical safety concern.
1. Safetipin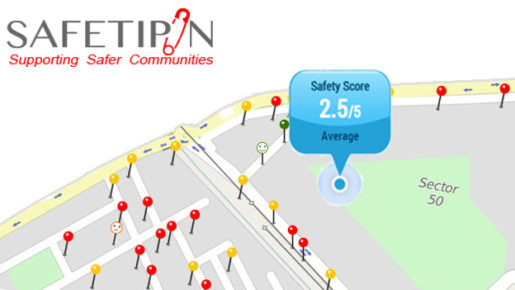 Safetipin is at no.1 in this list of women safety apps. This women safety application comes with some extraordinary features like GPS tracking, SMS alerts, etc. This application also informs you about any unsafe areas and this application is well available in different languages like Spanish, Bahasa, and English. This is the top-recommended application for women's safety, so if you are looking for the best women safety apps of the current time then you can install this app on your phone for your safety.
No doubt these applications can give more security to women and it can lessen the crime cases against women like rape, sexual harassment, and much more.