Welcome to the Top10About. I think you are here to know regarding Top10About and the Person behind this Blog.
If your reply is yes, you are at right place.
Because in this page you will get to know more nicely and deeply about Top10About and its Founder. And after that I am sure you will be more confident about this Blog.
About : Top10About
Top10About is a Blog where you can find Best Top 10 Lists about everything you can think like Automobile, Entertainment, Entrepreneurship, Celebrity, Fashion, Health, Relationship, Sports, Travel etc.
Top10About  was created on 4th May 2015 with the aim to helping peoples online by offering them most relevant information for which they are seeking.
Top10About is specially for those peoples who are truly passionate about online world and want to achieve excellence in their life via internet. Such peoples are most welcome here. And Such impressive person are welcome to make Guest Posting for Top10About.
Top10About on Social Networking Sites



About : Imran Khan (Behind Top10About)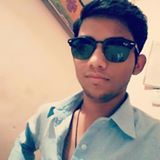 Hy Guys, now its time to formally introduce myself to you Who am I. I am Imran Khan, Founder of Top10About. I am a normal person but having so many abnormal dreams.
I am complete Delhiite, completed my schooling from a Govt. School. Besides I have been completed my Diploma from  Automobile Engineering through a Govt College in Delhi.
Before this blog I have written many articles for WorthofBLog.com . And now I have started this blog with the purpose to provide noteworthy & entertaining information to peoples across the internet. My major aspiration is to make the things easier and simpler for the readers online with the help of this blog. I hope every moment you visit this blog,you get something more valuable than prior one you have readed.
We generally used to publish articles on different topics that matters a lot in human life. We are always standing by to undergo any valuable Changes You Wish to see in this blog.
Any niche which we missing, any topic which you wants to see as part of our blog or any column which we should comprise then make us aware about such as soon as possible .
Imran Khan Social Networks