Perhaps the greatest thing about living in this digital day and age is having so many technological advancements at our disposal. Through the internet, anyone can leverage on the extensive ways of making money online and one of these is affiliate marketing. For small business owners like you, looking for a cost-effective marketing strategy is on the top of your priority list. Now you can tick that off your list thanks to the inception of affiliate marketing. Want to know more on how you can get the most out of this method? Then hop on! Below are top ten affiliate marketing tips that your small business can surely benefit from. These are the best marketing ideas to boost small business.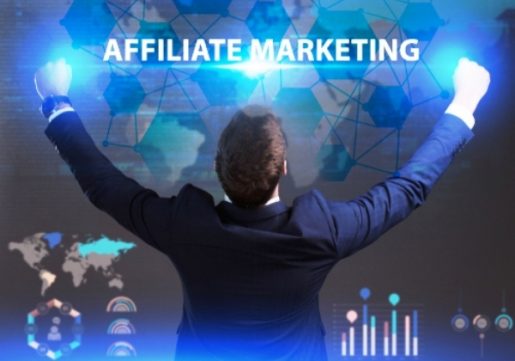 Top 10 Small Business Ideas Affiliate Marketing Review
Stay on top of your game
Be on your best behavior by keeping yourself updated on the recent offerings and latest news about affiliate programs and affiliate marketing in general. Keep on researching for new ways to stay current and methods used by your competitors to get them by. Meanwhile if you will keep updated your business accordingly time and demand, people gonna choose you itself. And this is one of the best ideas for large as well as small scale businesses.
Read here- Top 10 Trending eCommerce Business Ideas in 2018
Be patient
You've probably heard countless times about how affiliate programs are not "quick rich schemes". Truth is it takes time to build the affiliate marketing side of your business. Patience is the key! Keep your products and services quality along with updated marketing strategies. After a while, things will go on the track and your business will reach up to the mark you are expecting. The only thing that you should keep through out the process is only your patience.
Read here- Top 10 Benefits of Getting Digital Marketing Certification
Leverage on cost-effective marketing tools
Take advantage of the free tools we have today such as free surveys, social media trackers, email marketing tools, free ads, and many other low-cost marketing tools that can enhance your affiliate marketing efforts. The small scale business holders should not avoid the updated technology today we have. Current business and market analysis is must important for any business. And today we have so many free as well as paid tools to do the same.
Create a reward system
Establish a customer referral program wherein you can reward customers—e.g., free coupons or discount codes—who have referred your affiliate products to their friends. Customers will be provided with a unique referral that they can share with other people. If you will see any big brand today such as Amazon, Flipkart, GooglePay, Makemytrip etc. all are having affiliate marketing proposal for their users. If you are doing small business you should also have decent scheme or reward system for the users. This will surly boost your small business.
Beware of the common pitfalls
True enough, affiliate marketing gives you the opportunity to earn easy money when done right. However, just like any industry, it also has its own fair share of pitfalls that many have already fallen into. Thus, you have to be informed of them to keep yourself in check.
Partner with a company that you can trust
In relation to choosing your product, it's also critical to ensure that your affiliate partner company has earned your trust. You may be tempted to shake hands with one that offers the highest commission, but it's far more important to ensure that those are the products or services that you can confidently promote.
Choose products wisely
With so many affiliate products to choose from, it's becoming harder to pick which products to best promote as an affiliate marketer. The key here is to select those that speak to your niche. In addition, try to choose products that have a low competition to give you higher chances of converting. Also, limit the products you're promoting so that you can focus on them and market them effectively.
Establish trust
Earn the trust of your readers by promoting products that you believe in. Once your readers think that you're being dishonest in any way just for the sake of financial gain, then they won't hesitate to never come back again. Instead, you should build a strong and trustworthy relationship with your readers by writing genuine and valuable content. Only then they'll trust you to the point of going back to your site repeatedly.
Identify your audience
Knowing who your target audience is should come naturally because whatever products or services you're promoting should match their needs and wants. You'll know that your affiliate marketing efforts are working if your products can solve your audience's pain points.
Get yourself acquainted with WordPress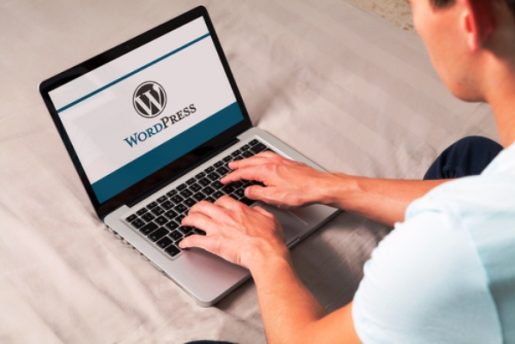 If you haven't heard of WordPress then you're most likely living under a rock. I'm not kidding because WordPress is truly considered a 'pop star princess' in this era. Or perhaps, you've heard of it and know a bit about it, but decided to ignore it—which is a bad move, by the way. Suffice it to say, WordPress is your friend, an ally—something that you must have on your side. Sure, lots of other platforms can build a website like how WordPress does, but when it comes to affiliate marketing, this one is your best bet. So, take some time off and learn about its functions, features, themes and many more.
Conclusion
Affiliate marketing may be an 'old school' method, but it's still as important as ever, especially now that more and more SMBs are waking up to the realization of its wonders. However, with rising popularity comes even greater competition, so it's important to keep yourself updated on all things affiliate marketing. By following all those tips above, you can now ensure that your small business is truly reaping all the benefits that it can get from affiliate marketing.
If you want to know more about people's firsthand experiences on various online business opportunities such as affiliate marketing, you can look for various blog sites out there like best ideas journalreview.org that talk about their experiences and reviews on these matters. This way, it will give you a wider perspective on how other people view affiliate marketing.