In this post, we are going to reveal top 10 best eCommerce business ideas of 2018. The list include 10 most profitable online business ideas. So get ready to know about these business ideas.
With the hype of e-commerce, many freshers and existing entrepreneurs are looking forward to entering the virtual world of online business. So, if you are among the ones who are looking for the clues and ideas to start a business to sell online, then here are few trending and best eCommerce business ideas that can help you out. Read these eCommerce business ideas carefully and choose as per your capability and strength.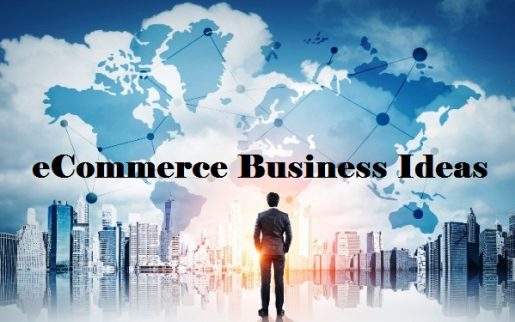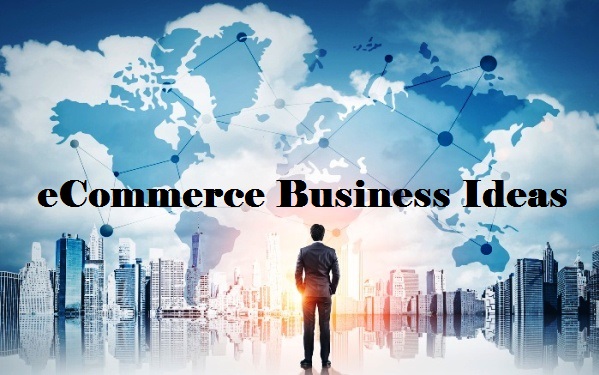 Read here- Top 10 Best Qualities of Successful Entrepreneurs
Top 10 Trending eCommerce Business Ideas in 2018
10. Online Employment Portal
With many people seeking jobs out there, it is likely a good idea to start an employment portal that collaborates with the recruiters and job seekers at one place. Currently, there are many employment portal websites available on internet such as Naukri.com, Shine.com, Indeed.com and you can also be a famous name among them. To have an edge over your competitors, you need to provide the job seekers with useful advanced tools like analytics.
Read here- Top 10 Unconventional Tips For Job Seekers
9. Real Estate Portal
Real Estate is also a never fading business, as long as the people that migrate the real estate will be in the game. So, real estate is also one of the most successful eCommerce business ideas that will work for sure. Upon all, online real estate websites act as an interface between the buyer and seller offering the brokers a preferential space on the portal at a premium price. So, if you are starting a Real estate portal, gather buyer information to share with the builder or broker.
Read here- Top 10 Ways to Make Money Online for Housewives
8. Cloud Computing Business
Going with the flow is the trending policy every aspirant follows these days. Well, in this regard, coping up yourself with the latest technology can reap your profits if you are planning to start a business. And, cloud computing is something that is used by everyone with a digital device. So, before you plan to start up this business, carry out due diligence to determine the needs of your potential customers. This could be a best eCommerce business idea for you.
7. App Developer
App developing is yet another business idea that requires programming and software background. It has been most demanding and common for all small and big firm. If you can manage to create apps as per the customer need, you can earn handsome amount of money from this business. So, if you are already acquired with the same then you can look forward to starting one. So, get started by creating your portfolio and ensuring that your clients refer you to other clients.
6. Blogging
This business idea will have you many questions cropping up in your mind among which the primary question is "There are already many blogs existing on each and every topic people can think of, so why someone would read your blog?"
Well, the only answer to this is "content is the key". if you are able to convince and attract the audience through your words in the blog, then you are already half done. Later, you need to focus on what your audience will like to read and the stuff that they are interested in. So, before you start blogging, think of a good niche, create a domain name and get started. Thereafter, to earn money from blogging, you need to monetize your blog from online advertising network. You will get paid when audience will see or click on the ads on your blog.
5. Software Company
As like App Developer, starting this kind of business requires programming background, marketing expertise, technical support skills, and funds. Generally, a software company holds the responsibility to develop and distribute computer software. If you are planning to start up this business, figure out which business model will likely favor your start-up.
4. Subscription Boxes
Subscription boxes are the latest talk of the town and are hovering on the minds of the shopaholics. Subbly is one of the most prominent subscription box platforms. All that is involved in this business is funneling the people into a paid continuity program. Since it is a membership site, so continuous upgrading required to preserve the interest of the subscribers.
3. Freelance Web Designer
This online business requires software and programming background to start with. It is one of the most profitable business ideas on Internet if you have sound knowledge in website designing. Once you are confident in your skills, register your domain name, establish your brand and create your own website to showcase your expertise to the potential clients. Currently, this is one of the most popular and best eCommerce business ideas.
2. Health and Beauty
This sector is something that has never seen plummeting down. Because health and beauty are the facets on which people never compromise. This niche indicates no signs of slowing down. If you are looking forward to starting up a health and beauty online store, create a website and, also try developing apps for your store.
Having an online store is a great option as you can analyze what your customers like and what improvements they need so that you can focus on that area.
1. Online Food Ordering Portal
Food home delivery is not a new thing in town. It is already one of the great eCommerce business ideas for you. It has been buzzing around for a long time, and something which is trending. If you are looking forward to starting an online food portal, then with e-commerce you can tie your portal to few local and prominent restaurants and allow customers to order food online. Otherwise, you can create a common platform for customers and restaurants alike where the customers search for restaurants and place the order. And the order will be delivered by the restaurants with you receiving a commission for each delivery.