In this post, Top 10 About is going to reveal a list of top 10 most sexiest Bollywood actresses of 2018. The list included top most sexiest actresses of Bollywood. The Bollywood actresses in this list are arranged on the basis of their hotness, boldness and popularity.
Read here- Top 10 Most Beautiful Women in the World
Top 10 Most Sexiest Bollywood Actresses 2018
10. Shraddha Kapoor
The daughter of Shakti Kapoor and Shivani was born on 3rd March 1987 in Mumbai, India. She was named as Shraddha Kapoor. She is one of the hottest actress of Bollywood, besides singer and even a lyricist who is known for her contribution in Indian Film Cinema.
She started her acting career with a small role in 2010 in the movie 'Teen Patti' and followed with the lead role in the movie 'Luv Ka The End'. She has even got the best actress award for her lead female role in the movie 'Aashiqui 2'. After that her road to glory had begun and she has given the Indian Film Industry many good movies. Apart from acting, she has sung many songs in her own film and even has endorsed many brands and products. So she has made her place in the top 10 most sexiest Bollywood actresses in 2018.
Also For Read-
9. Kriti Sanon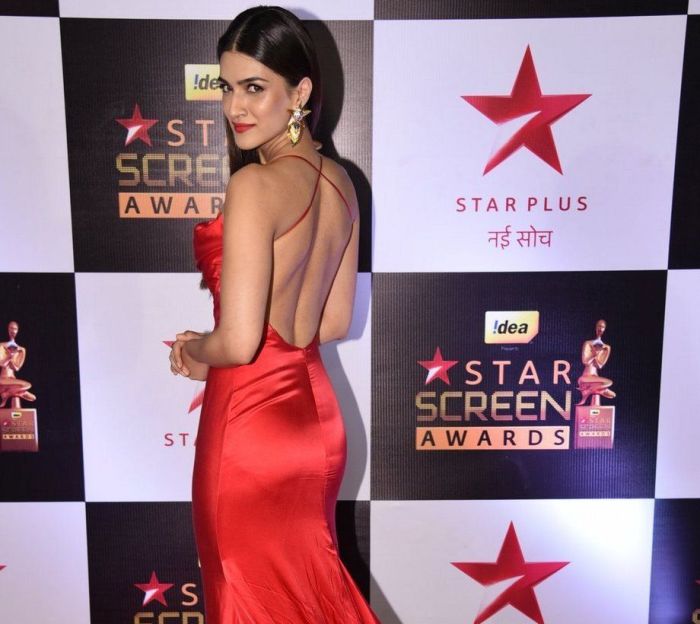 Actress Kriti Sanon has been a sexiest model before an actress. She belongs from no filmy family background and has made her name in Bollywood herself. She was born on 27th July 1990 in New Delhi, India. After modelling she made her acting debut in Telugu movie. Her first Bollywood movie was 'Heropanti' for which she was awarded with best debut female. Apart from that she has completed her bachelor of Technology degree in Electronics and Communication. She was also started in the movie 'Dilwale' which was one of the highest grossed movies of that year.
8. Kareena Kapoor Khan

Kareena Kapoor is now known as by Kareena Kapoor Khan as per her married name. She is the daughter of Randhir Kapoor and Babita, and the younger sister of the actress Karishma Kapoor. She is now the wife of famous Khan of our Bollywood i.e. Saif Ali Khan and soon to be a mother. She was born on 21st September 1980 in Mumbai, India.
She is known as "Bebo" by her fans. She is known for different roles in her acting career, from family drama to comedy roles she has been great at work. She has earned many Filmfare awards for many different categories. Apart from this, Bebo is even the author of 3 books.
7. Sunny Leone

Karenjit Kaur Vohra is known as Sunny Leone by her stage name is now an actress but was a formar pornographic actress. She is one of the hottest Bollywood actresses of current time. She was born on 13th May 1980 in Sarina, Ontario, Canada. She is even a model and possessing American Citizenship. She participated in the Indian Reality show 'Big Boss' and she even hosted a show called 'Splitsvilla'.
She made her debut in the Bollywood in the thriller film 'Jism 2'. Since 2011 she is married to the musician Daniel Weber.
Also For Read-
6. Katrina Kaif

Katrina Kaif's original name is Katrina Torquotte, she was born on 16th July 1983 in Hong Kong. Along with Hindi movies Kaif has even appeared in Malayalam and Telugu movies. In addition to be one of the highest paid actress in Bollywood, she is considered one of India's most attractive ans well as most sexiest Bollywood actresses in 2018.
She was born in Hong Kong but her family has moved to different countries before moving to London. She is even a model and had done many modelling contracts before. Katrina Kaif started her acting career in 2003 in the movie 'Boom' which was a failure but that didn't stop her to fly. Later she did many hit movies with actor Akshay Kumar, some even brought her awards for her outstanding performance. In addition to that, actress is associated with her mother's charity program.
5. Shruti Hassan

Actress Shruti Hasan was born at the home of old time actor Kamal Hasan and Sarika Thakur. She was born on 28th January 1986 in Chennai, Tamil Nadu, India. Along with being an actress she is also a singer. Along with Bollywood she even works in Telugu and Tamil movies.
She has won 3 Flimfares and is one of the leading actresses in the South Indian cinema. As a child she sang in her father's movies and now she sings in other movies too. She has given many hit movies to South Indian Cinema as well as Bollywood. She he has also made her place in the top 10 most sexiest Bollywood actresses in 2018.
Chitrangada Singh was born in 30th August 1976 in Jodhpur Rajasthan, India. She is one of the underrated hottest Bollywood actress who can be seen in many movies and in item songs. She was starred in 'Yeh Saali Zindagi', 'Hazaron Khawaishien Aisi', 'Desi Boyz', 'Inkaar' and 'I,Me Aur Main'. Chitrangada was born in Jodhpur, in a Hindu Jat family. Her brother Digvijay Singh is a golfer. After completing he school in Meerut, she completed her Home Science in Delhi.
3. Jacqueline Fernandez

Jacqueline Fernandez was born on 11th August 1985 in Manama, Bahrian. She is a Shri Lankan hot actress, model and the winner of Miss Universe in 2006. She graduated with a degree in mass communication and worked as a television reporter in Shri Lanka. She made her debut in the movie 'Aladin' and the movie 'Murder 2' marked her first success. She has also done comedy role and even glamorous roles. Many of her movies were highest gross earnings of all the time. Definitely she has to be in the list of most sexist Bollywood actresses in 2018.
2. Deepika Padukone

Deepika Padukone was born on 5th January 1986 is one of the most sexiest Bollywood actresses of current time. She is one of the highest paid actresses of Bollywood and most beautiful Bollywood actresses too. She started her career in Hindi film Industry and has won several awards including Flimfares. She is the daughter of the badminton player Prakash Padukone, was born in Copenhagen and raised in Bangalore. As a teenager she played badminton in National level championships but left it to become a fashion model.
Her first movie was Kannada movie 'Aishwarya'. The actress then played a roll in Bollywood Blockbuster, 'Om Shanti Om' and won a Filmfare for best female debut. She has played all types of role from comic to family drama and she seems to be perfect in every role she plays. She now is working with famous Hollywood actor Vin Diesel for the film 'XXX'. She definitely needs to be in the list of most sexiest Bollywood actresses of 2018.
1. Priyanka Chopra
Priyanka Chopra was born on 18th July 1982 in Jamshedpur, Jharkhand, India. She is an Indian actress, singer, model, film producer, a philanthropist and the winner of Miss World 2000. India's one of the highest paid actresses and most popular celebrity have made it to the top of our list of 2018's sexiest Bollywood actress. She is an International celebrity that;s why recognize as one of the most popular Bollywood actresses.
She has won many awards and her debut film was 'The Hero' in 2003 opposite actor Sunny Deol. She even has made it in the "Time" magazine for being 100 most influential people in the world. Along with Bollywood even Priyanka Chopra has worked in Hollywood television serial Quantico. She has worked with UNICEF for the last ten years and was appointed as the national and global UNICEF Goodwill Ambassador. An actress with this lot of success definitely needs to be on the list of most hardworking actresses too.