If you searching who are the hottest Indian models on Instagram, check out this list of the top 10 hottest models on Instagram in India 2022.
No doubt Instagram is currently one of the popular and most favorite photo & video sharing social media apps. It hasn't only helped people to share their pictures but it's now a trending platform for several talented artists from different fields to showcase their talent. That's the reason day by day Instagram users are growing and people just love to use this platform a lot.
Specially who are in the field of modeling have a huge opportunity to get famous and come into the limelight on Instagram. The same thing goes with India, you can find so many sexiest and hottest Indian models on Instagram. So, finding the top 10 hottest models on Instagram in India was a matter of a lot of research. However, we are come up successfully with a perfect list of such young hot Indian Instagram models who are popular and have huge fan followings on Instagram.
If you love to follow Indian models then you can follow these beautiful and hot Indian Instagram models and enjoy their amazing pictures.
Top 10 Hottest Models on Instagram in India 2022
10. Ekta Maru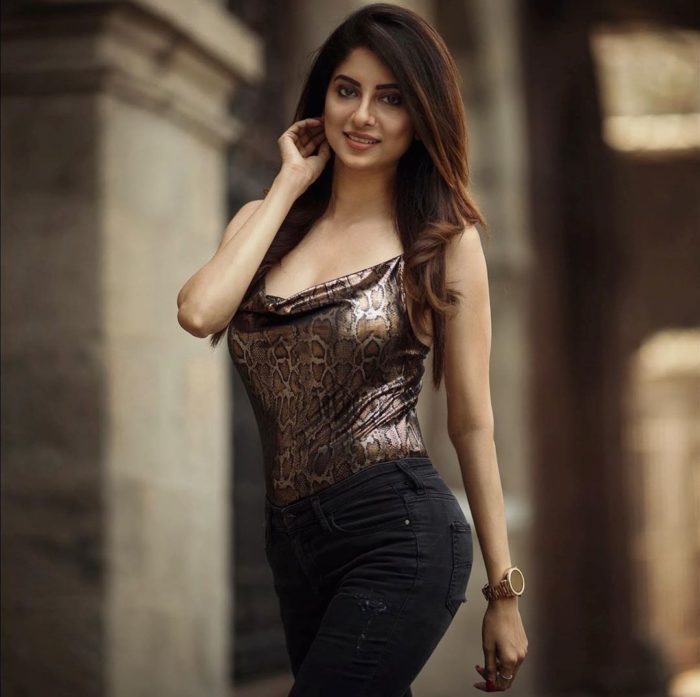 Ekta Maru, a 23 years young and hot Indian fashion model on Instagram who is very popular in India due to her hot photoshoots. She was also the winner of Femina Style Diva 2016. She is not only a model but also a popular fashion blogger. Her beauty and attractive personality helped her to gain 510k Instagram followers.
Ekta Maru was born in Mumbai on 25th April 1996. Having a perfect curvy figure you can say she is one of the most attractive Indian female models on Instagram in current days.  She has a positive attitude and exceptional modeling skills.
See also– Top 10 Most Sexiest Models in the World
9. Aabha Paul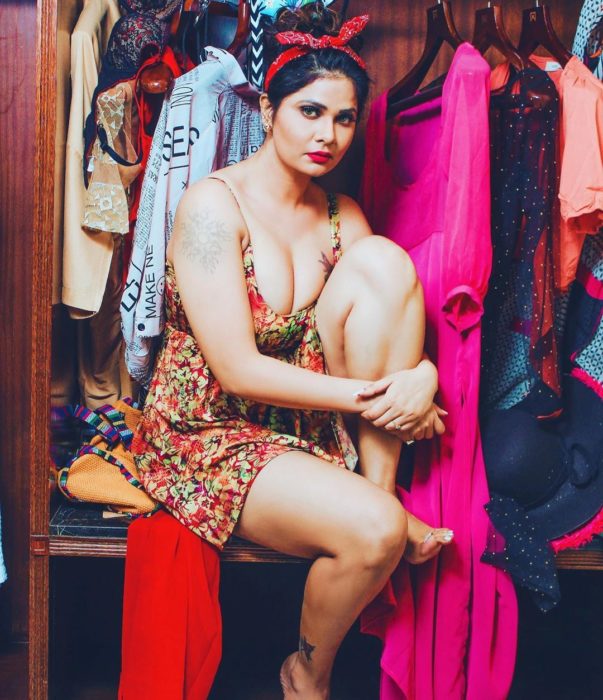 Aabha Paul is another emerging curvey shape Instagram model that is popular in India because of her hot photos and videos. She is currently started her acting career in Indian films. Because of her bold personality, she is highly popular among people. She was born in Uttar Pradesh on 7th august 1989.
Aabha started her modeling career in 2005 and participated in Miss Delhi contest in 2006. She has worked with many reputed fashion designers like Manish Malhotra, Anurag Jaiswal, and Ritu Beri. Till now she has also worked for big brands like Kotak Mahindra, PP Jewelers, and Romance Perfume as a model.
Currently, she has 1.3 million followers on Instagram which is continuously increasing day by day due to her magnetic and hot photoshoot uploads.
See also– Top 10 Most Followed Female Celebrities on Instagram
8. Ruma Sharma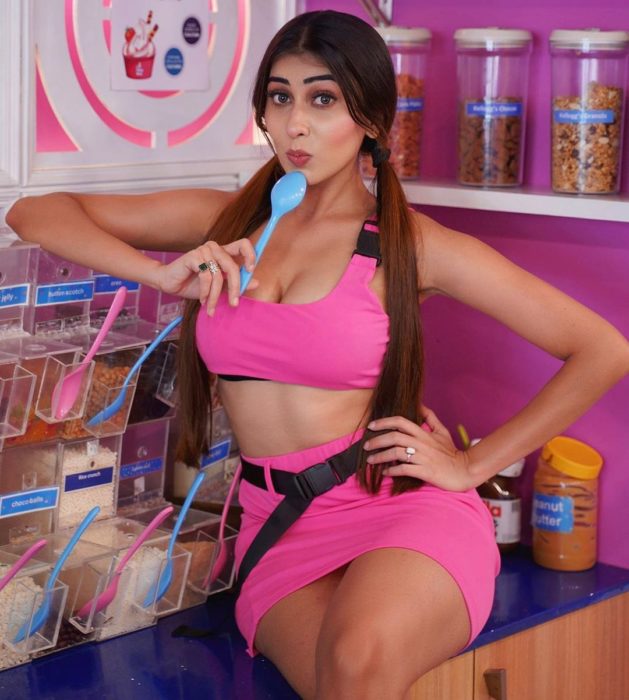 The Indian TV actress and popular Indian Instagram model Ruma Sharma is popular nowadays because of her hot photoshoots. Currently, she has 1m followers on her Instagram account and it also growing rapidly.
Ruma was born on 6th October 1995 in Delhi but currently, she is living in Mumbai. She is one of the dynamic and hottest Indian models on Instagram who has worked on several TV series including Woh wali Picture, 100% Pleasure, and Guardian.
Ruma has started her career with television show Kaisi Hai Yaarian. This 5.5 feet tall beautiful Instagram model is too hot to handle and her fans like her because of her attractive personality and style.
7. Richi Shah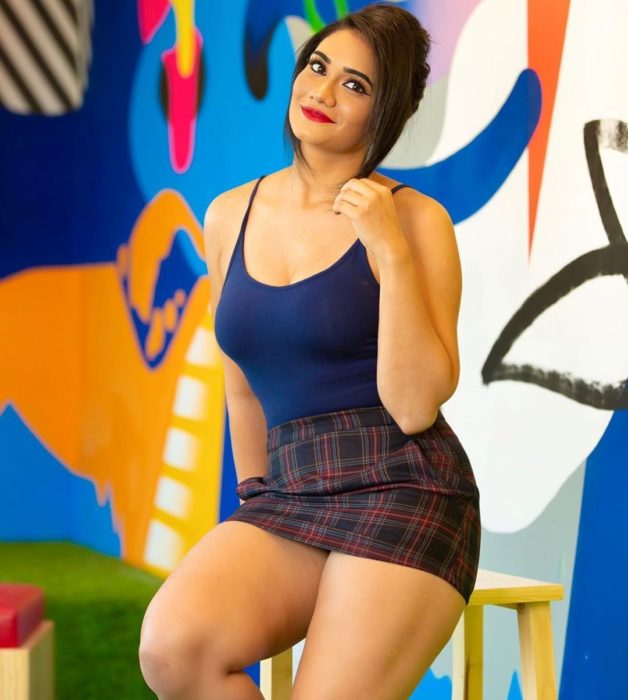 Richi Shah is currently one of the hottest and most popular Indian fitness models on Instagram. This 29-year-old pretty hot model was born on 7th May 1990 in Mumbai. She is not only a model but also works as a fashion blogger and fitness trainer. You can see many hot images and fitness-related images on her Instagram account. People follow her on Instagram to understand fitness things and modeling tips. Currently, she has almost 1 million followers on Instagram, and it's growing rapidly.
6. Garima Chaurasia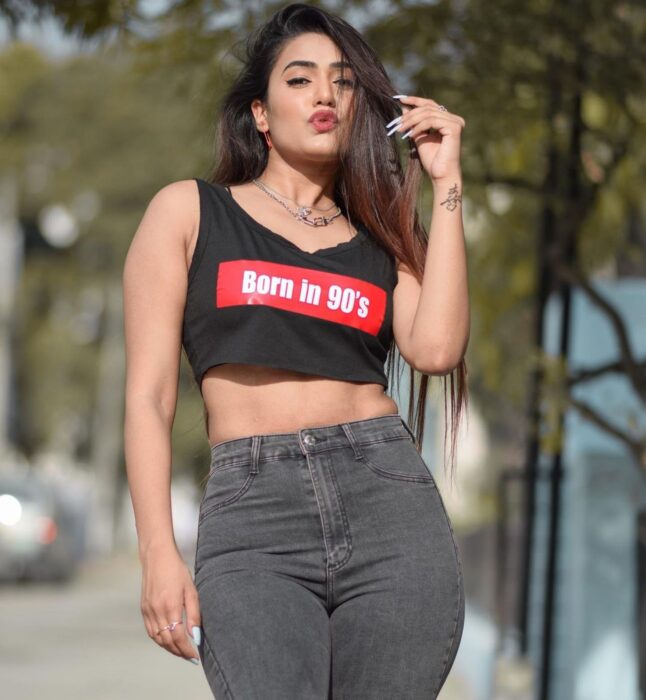 Without her, this list of top 10 hottest models on Instagram in India 2022 becomes simply incomplete. Beautiful Garima Chaurasia is currently very popular among people because of her attractive and bold photoshoots on Instagram.
Garima Chaurasia is a hot model on Instagram who has 13.2 million followers. People are just crazy about this beautiful Indian female model. She is a TikTok star and social media influencer. She was born on 28 August 1997 in Haridwar, Uttarkhand. Having a hot personality with a height of 5 ft. 3 in. tall, makes her look hot and attractive. Her hot pictures and videos on Instagram pull the fans' attention from all across India and help in gaining more followers. As far we are concerned with the hottest Indian models in 2022, she truly earns this spot.
5. Sofia Ansari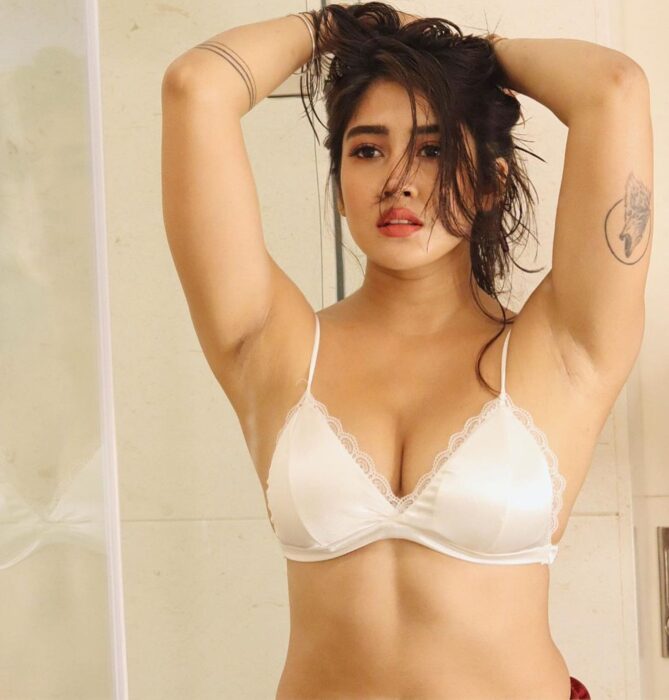 Sofia Ansari is one of the beautiful and dynamic Indian Instagram models, famous for her attractive and bold pictures on Instagram. Her hot and glamorous photos are the main reasons she is popular today on Instagram.
Sofia Ansari is another new sensation on the Internet nowadays. If you use Instagram, you may occasionally have seen her hot picture and videos. She is a popular TikTok Star and one of the hottest Indian models on Instagram. As of now, she has 7.5 million passionate followers on Instagram which proves her popularity among fans. She frequently uploads super hot pictures, videos, reels, and stories on Instagram that heat up the fans like crazy.
4. Shivani Narayanan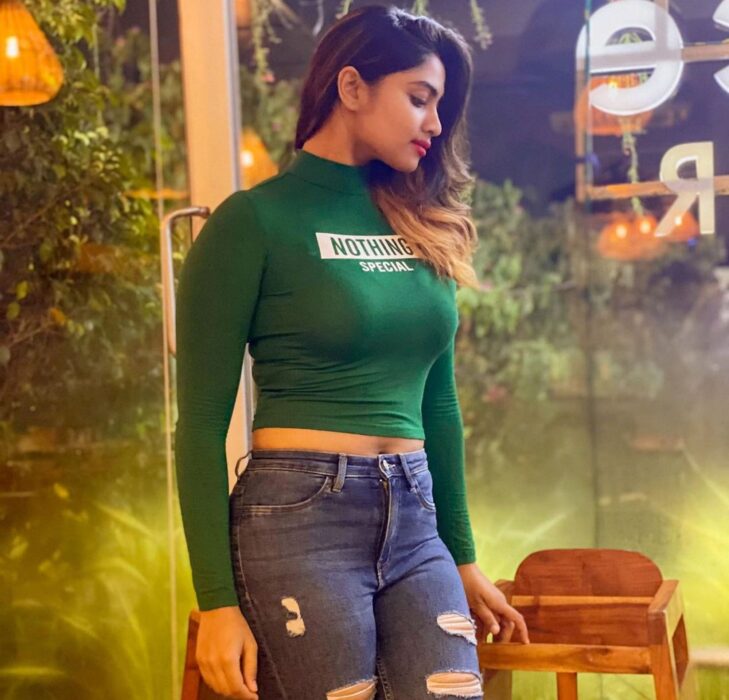 Shivani Narayanan is one of the trendy hottest Indian models on Instagram who is widespread for her sensational modeling photos. Besides she is also an Indian actress who majorly appears in Tamil films and the TV industry. And she also appeared in the reality series Bigg Boss 4 Tamil. She was born on 5 May 2001 in Virudhunagar, Tamil Nadu. She has a too hot figure to handle with 5 feet 6 inches height and that's the main reason her fans love her. You will find around 3.1 million followers on her Instagram account from all around the world.
3. Ketika Sharma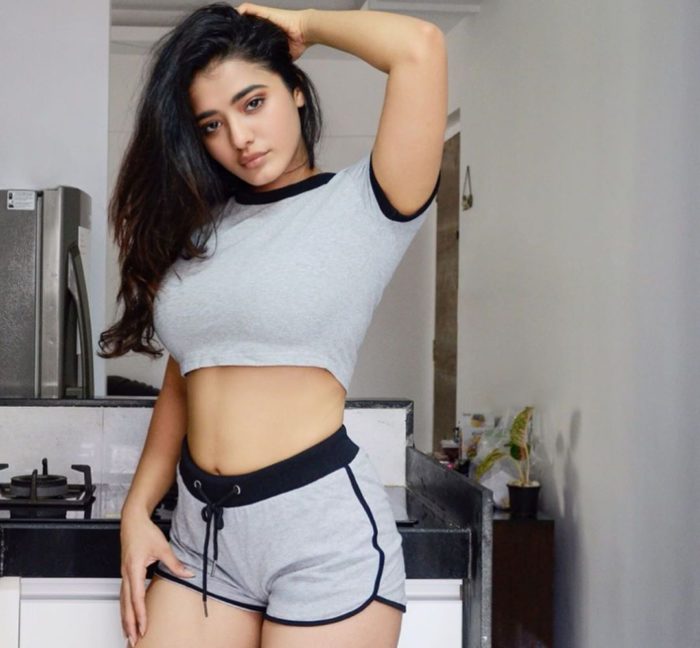 Ketika Sharma successfully holds her 3rd position in the list of hottest Indian models on Instagram 2022. She was born on 24th December 1995 in New Delhi. Currently, she has 1.9 million followers on Instagram with huge likes and comments on her every photo and video.
Ketika is a talented girl who can sing and act. She is also handling the YouTube channel and works as a social influencer. She is a beautiful and independent girl who is also famous as a professional model in India. Romantic. Initially, she came into the limelight after performing several intimate scenes in steamy romance films.
2. Anveshi Jain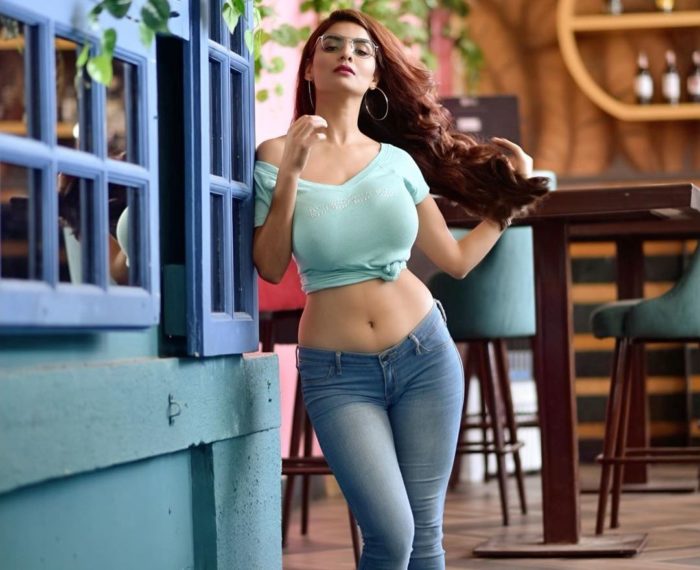 With more than 4.7 million followers on Instagram Anveshi Jain comes at the number two position in this list of hottest Indian models on Instagram. She was born on 25th June in Madhya Pradesh. She came into the limelight after appearing on the Indian Hindi web series GandiBaat 2.
Anveshi is a perfect model with the most attractive figure size and appearance. She is also famous for her amazing hosting and acting skill. You can find her at many popular events and private parties. Her bold and attractive photos and small videos on Instagram helped him to gain popularity across India.
1. Neha Malik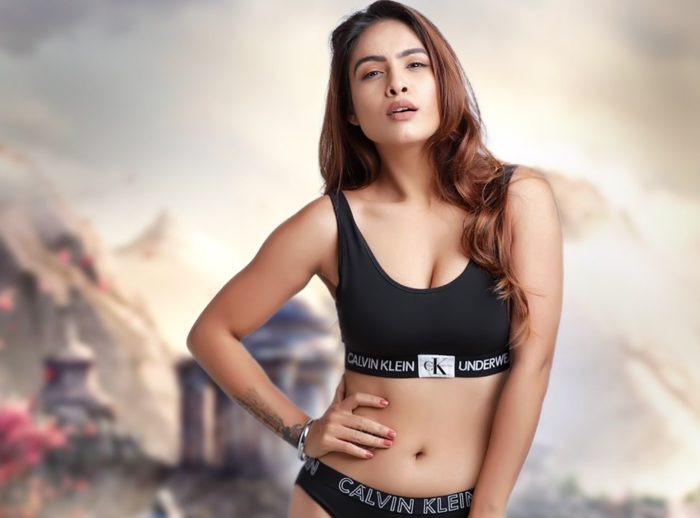 Neha Malik is the hottest and most beautiful and hottest Instagram model in India 2022 having more than 3 million followers. She is also working as an actress on many album video songs. This 35-year-old sexy model was born on 31st October in Mumbai and started her modeling career in 2012.
Neha Malik debuted as an actress in the Hindi film Bhanwari Ka Jaal. She is around 5 feet 6 inches tall and has a bold figure size. You can enjoy some of her amazing photos and small workout videos on her Instagram with huge likes and comments.