Bollywood is the largest entertainment & film industry in the entire country. There is an estimate that Bollywood tickets sales are higher than Hollywood globally. Somehow, Bollywood is never been less as whatever compare whether it is about actors, actresses, directors and glamour as well. But in this article we will only talk about most popular Bollywood actresses all across India.  Bollywood justifies the line "Beauty with brain dangerous combination" as they perform exceptionally well that makes the directors difficult to judge them. However, Bollywood is not only having beautiful actresses but you can also see here top 10 most sexiest Bollywood actresses 2018. Let's back to the point, if you want to know who are the most popular actresses of Bollywood in 2018 check out this post of top 10 popular Bollywood actresses 2018. These 2018 famous Bollywood divas  are ranked according to their successful career and fan following on social media.
Top 10 Most Popular Bollywood Actresses 2018
10. Kareena Kapoor Khan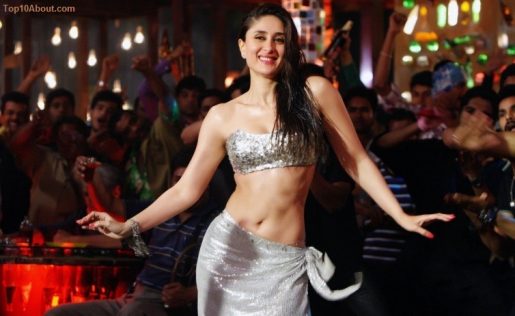 Kareena Kapoor Khan was previously known as Kareena Kapoor before marriage and was born on 21st September 1980. She is an actress, fashion designer, and author. She has seen many setbacks, breakthroughs throughout her careers and she known for her hard work and dedication to work. She has a great number of followers on social media and she is active to keep in touch with her fans. Her followers on Instagram, Facebook and Twitter are 1.4 Million, 1.43 Million and 1.23 Million respectively. She recently gave birth to a child name as Taimoor Ali Khan.
9. Katrina Kaif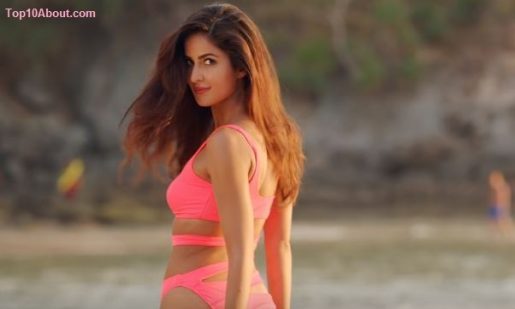 Katrina Kaif was born on 16th July 1983 and she is a British film actress and model who works in the Indian film. In the starting days of her career, she worked in Telugu and Malayalam films. She is considered as most famous actresses of Bollywood actresses 2018 and attractive celebrities by media. She has got the tremendous fan following on all her social media accounts. On Instagram she got 6.7 Million, Twitter she got 1.33 Million and on Facebook, she got 1.32 Million followers.
8. Sunny Leone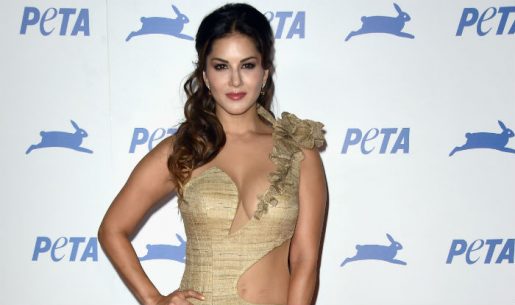 Karenjit Kaur Vohra also known as Sunny Leone was born on 13th May 1981 was a pornstar prior to her entry in Bollywood. She is 3rd last as an actress in the list of top 10 most famous Bollywood actresses 2018 but she is top most searched celebrities in India 2018 on Internet. She has a decent fan following on her social media accounts. She got an 11.3 Million on Instagram, 2.3 Million on Facebook and 2.99 Million on Twitter.
7. Sonakshi Sinha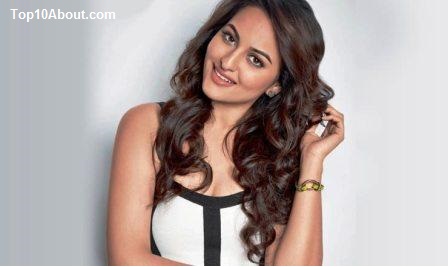 Sonakshi Sinha was born on 2nd June 1987 to Shatrughan Sinha and Poonam Sinha. She started her career as costume designer and later made her debut against Salman Khan Starrer Dabangg in the year 2010 which gave her terrific response as an actress. She acted in several top – grossing movies like Rowdy Rathore, Son of Sardaar, Dabangg 2 and Holiday: A Solider Is Never off Duty. She recently started singing and got a huge fan following on social media. She got 2.36 Million followers on Facebook, 12 Million on Twitter, and 9.3 Million on Instagram.
6. Shraddha Kapoor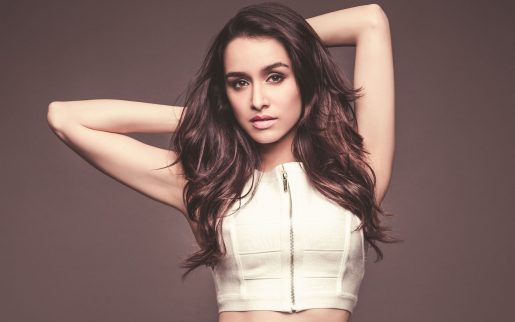 Shradhha Kapoor is most famous Bollywood actresses 2018, who was born on 3rd March 1989. She is an actress cum singer in Bollywood and has received Filmfare Award for Best Actress for her romantic drama movie Aashiqui 2 in the year 2013. She is very popular for her acting and she got a huge fan following on social media. There are around 8.73 Million followers on Twitter. Coming to Instagram she got 18.9 Million followers and on Facebook, she got 16.6 Million followers.
5. Jacqueline Fernandez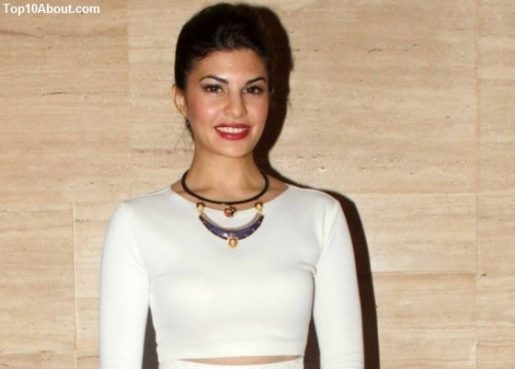 Former Miss Universe Jacqueline Fernandez who is a Sri Lankan model and actress was born on 11th August 1985. Before the starting of her career in Bollywood, she used to work as a reporter in television in Sri Lanka. She got a decent following on social media. Her Instagram followers are 15.9 Million, Twitter followers are 10.5 Million and Facebook followers are 2.27 Million. She got her first breakthrough for her role in the movie Murder 2 in the year 2011. Later on she has done many super hit Bollywood movies such as Judwaa 2, Dishoom, Kick etc.
4. Anushka Sharma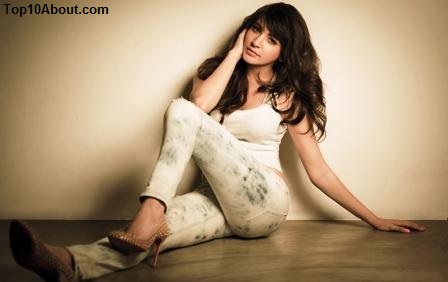 Anushka Sharma has become more popular in 2017-2018 not only in India however worldwide from the time she got married with one of the most richest Indian cricketers Virat Kohli. That's she is truly one of the top 10 most popular Bollywood actresses 2018 who was born on 1st May 1988. She started her career opposite world's biggest movie star Shah Rukh Khan in the movie Rab Ne Bana Di Jodi in the year 2008, for which she got nominated for the Filmfare Award for Best Actress. She got married to cricketer Virat Kohli by the date of December 11, 2017. Many branded companies made her the ambassador for their products by looking at her following. The fan following of her on social media are 14.2 Million on Twitter, on Facebook 9 Million and on Instagram she got 14.5 Million followers.
3. Alia Bhatt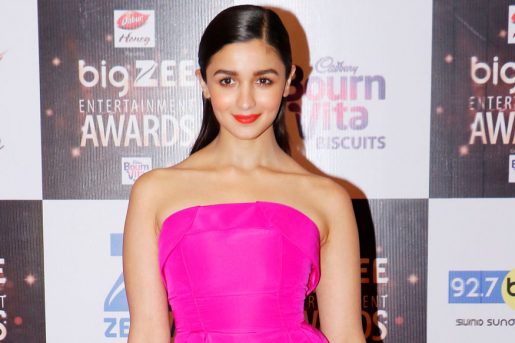 Alia Bhatt is the daughter of Mahesh Bhatt and Soni Razdan who was born on 15th March 1993. She won the Critic Filmfare award for best actress.  She is another most popular actress of Bollywood all across India with immense followers on social media. Recently, she has done so many super hit movies such as Badrinath ki Dulhaniya, Dear Zindagi, Udta Punjab, Kapoor & Sons etc. Thus, she got overwhelming fan followers on social media like she has now more than 15.4 Million followers on Twitter, 8.83 Million followers on Facebook and 19.4 Million Followers on Instagram.
2. Priyanka Chopra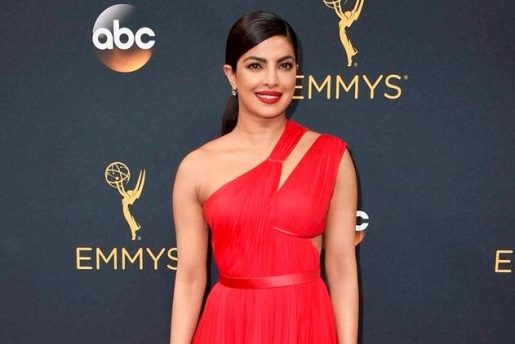 Priyanka Chopra is the former Miss World and Indian film actress as well as a singer who was born on 18th July 1982. She is now an international star based on her recent blockbuster TV series Quantico. Thus, PC is not only a famous celebrity of India however she has been popular worldwide. That's why she is also one of the most popular Bollywood actresses 2018. Her followers in social media are the proof for this. On twitter she has followers of 21 million, coming to Facebook and Instagram they are 35 million and 20.6 million.
1. Deepika Padukone
Deepika Padukone is continuously holding the record of most popular Bollywood actress from 2016. She has been the highest paid Bollywood actress in India for the year 2017. She was born on 5th January 1986 and the recipient of three Filmfare Awards. She has a huge following on the social media and is active on them to stay in touch with her fans. Her twitter followers are 22.3 Million, Instagram followers are 20.8 Million and finally the Facebook followers are 33.9 Million. Being the daughter of famous badminton player Prakash Padukone she also played the game at national level championship. She creates awareness about the mental health in India from her foundation 'The Live Love Laugh'.
So, now you already go trough this fresh list of most popular Bollywood actresses 2018. If you think there is any other Bollywood actress who should be list here, kindly leave the actress name and their popularity details.