Are you searching for the free download and best student apps? If yes, follow this list of the top 10 most helpful apps for students.
Nowadays student's life can be much easier as there are a lot of educational apps for college students that can help them manage their daily tasks. When you have the right program, it's so easier to achieve higher grades. Need something to motivate yourself? There is an app for that. Can't stay focused all the time? There is an app for that, too. And if you are wondering how on earth you are going to survive homework, then you will be pleased to know that there are plenty of useful apps for students that will make studying fun and easy. If you are looking for the best learning apps for students, check out here a fresh list of the top 10 most helpful apps for students of all time.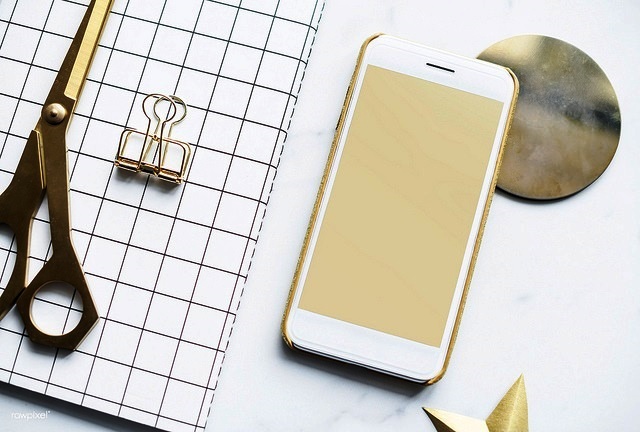 Top 10 Most Helpful Apps for Students
Memrise
Memrise is one of the best apps for students related to education. Basically, it is a language-learning app where you can learn new languages with games and over 30000 native speaker videos. It uses a spaced repetition system to make sure you really remembered every word. It is also fun thanks to memes and gamification. You can create your own memes to help yourself remember vocabulary. This student app was founded in 2010 by Ed Cooke and Greg Detre.
See also– Top 10 Best Mobile Apps for Students
Libby
Libby is an e-book and audio-book app that allows you to get free e-books and audiobooks from your local library. You can download the books for offline access, so it's great for reading whenever you're waiting around in line, on public transport, or in any other situation. The local library has thousands of e-books and audiobooks which you can borrow easily by following 4 simple steps- Fish out your library card, Open the Libby app, Find your local library and Search, sample, borrow, and enjoy. So, try out this useful app that will make your life easier.
Forest
We all procrastinate a lot, but this app will help you to stay focused. When you open Forest you will see a picture of a tiny little sprout and a countdown timer that you can set to your desired length. When you leave the program it gives you a notification saying that you are going to kill your tree if you don't go back and continue doing whatever you were supposed to be doing. It's a really effective way to gamify the experience of using your phone less or just kind of putting it away for certain periods of time.
Planner Pro
Planning is really important in a study routine. If you are not the type of person who uses a physical planner or a notebook, try the app Planner Pro. This is really going to make your life easier as it is one of the most useful apps for students especially. It helps you create tasks, plans, and reminders. It also sets a degree of priority for time management. This app is compatible with all devices and is also available on Google Play Store.
Power Thesaurus
Another useful app for students is Power Thesaurus. Being redundant in adjectives, in other parts of speech is a big struggle in writing an essay. Using thesaurus will help you to replace a common or repetitive word. But if you use too many fancy synonyms, your essay will stop making sense. Remember, you can always get your project written by the top writers on Eduzaurus.
Audionote Lite
Taking reminders seems very easy, but sometimes you have to be very cautious about the details. Audionote Lite combines the functionality of a notepad and voice recorder to create powerful tools that will save you time while improving the quality of your notes. This app is excellent for planning and note-taking.
Margin Note
Reading several chapters is very exhausting. In order to retain what you've read try the app Margin Note. It helps you to create an outline or a mind map of your lessons. Basically, Margin Note is one of the best PDF and EPUB learning apps for students. The app is not the only best option for students only however it is also worth using for teachers, researchers, or any learner to easily organize, learn and supervise big volumes of PDFs and EPUBs. There is also a feature of highlighting important sentences in PDFs and EPUBs with the desired color combination.
Goodreads
If your professor asks you to have a summary of a book or an overview of it, instead of reading on Wikipedia try Goodreads. It provides different reviews because obviously nobody wants to have the exact same synopsis as the others. It's one of the best online learning apps and websites for students that permit individuals to liberally hunt its database of books and reviews. You can also create an account and list books to make library catalogs and reading lists.
Text Grabber
One of the worst scenarios in a student's life is printing a report and seeing an error afterward. Then you need to retype some parts again, but the file is corrupted. Instead of typing it all over again use Text Grabber and take a photo of the printed report using the app. Then you can easily copy and paste it into Microsoft Word. This program is also useful if you want to cite some parts of a book. Text Grabber is capturing printed words and morphing them into easy-to-edit digital text. It can also translate the captured words into various languages.
EasyBib
Writing reports, and citing references – all of this is very time-consuming. We have to take note of the comma, colon, and other things. With the application EasyBib, you can generate numerous books in no time. Just type the title of the book and you are all set with your references. This program will save you hours whether you are in high school or university. And did we mention that this is a totally free educational app?
Your phone manages your world now. And whether you are a student or not these top educational apps will simplify your life.