Are you planning a West Bengal trip on your upcoming vacation? If yes, then you might be looking some best tourist places to visit in West Bengal. In this post, Top 10 About is going to reveal a latest list of top 10 best places to visit in West Bengal. Bengal is one of the best places to visit in India and an eastern state of India that border other three other country Nepal, Bhutan, and Bangladesh. When we visualize West Bengal, a painting comes into my mind that consist of slow music in the background and big charming eyed ladies whispering about the price of jewelry in white and red saree.
I also envisage the floating smell of mustard-cooked fishes and delicious Rasagola and Sandesh. There are many best places to visit in West Bengal when you plan a vacation trip or wish to start exploring the West Bengal best places and tourist attraction in West Bengal. If you love to enjoy the charismatic sea view, traditional rich culture and history then West Bengal gives you a billion reasons to be there. Now you can peruse the details about the best tourist destinations in West Bengal. Let's start..
Read here- Top 10 Best Places to Visit in Bihar
Top 10 Best Places in West Bengal
10. Indian Museum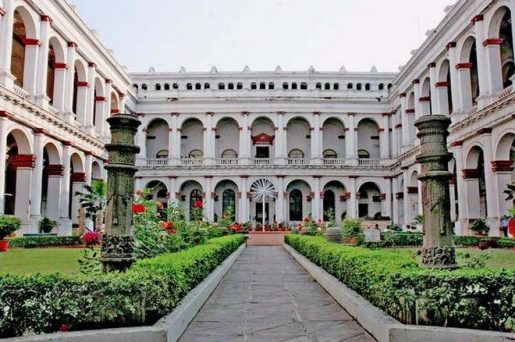 Let's begin with the 'City of Joy,' and also the 'cultural city of India' formerly known as Calcutta has the 9th oldest museum in the world. It has many other names like Imperial Museum at Calcutta in British India era texts, Jadughar. Dr. Nathaniel Wallich has founded the first stone of Jaduuughar(Another name of Indian Museum) in 1814. It is the oldest and largest museum in India. It conserves rare antiques, armor and ornaments, fossils, skeletons, mummies, and Mughal paintings in 35 galleries divided into six scientific sectors. Apart from that the Buddhist stupa from Bharhut, an Egyptian mummy, the Buddha's ashes, the Ashoka pillar, fossil skeletons of prehistoric animals is the point of attraction in museum nowadays.
Read here- Top 10 Best Places to Visit in Kerala
9. Victoria Memorial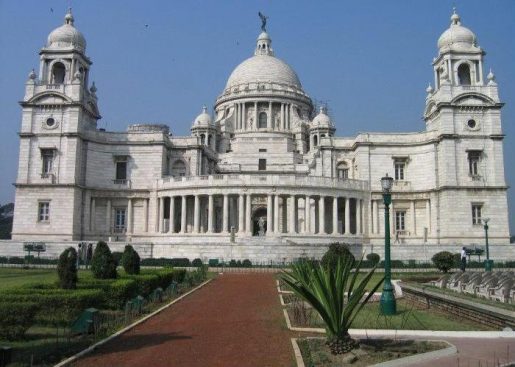 The Victoria Memorial, another trademark of British emperor made of white marble situated in the heart of the cultural city of India. Lord Curzon took the responsibility of putting this grandeur monument in Indo-Saracenic style to commemorate queen Victoriya to celebrate 25 years of rule in India. It is the perfect tourist Destinations in West Bengal to experience the Victorian era. Victoria memorial has 25 galleries including the national leader gallery, the arm, and armor gallery, the portrait gallery, Calcutta gallery, with a huge single collection of Thomas Daniell works.
Read here- Top 10 Best Places to Visit in Kashmir
8. Darjeeling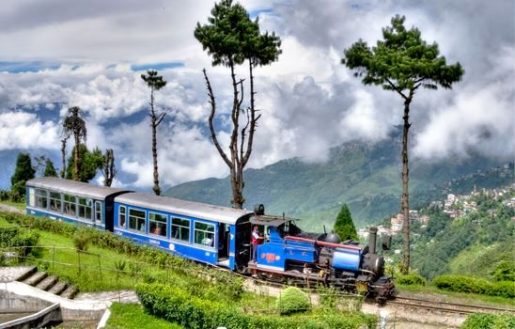 Darjeeling counts among the India's top romantic hill stations which make them widely famous as one of the top 10 honeymoon destinations in India. Thus, undoubtedly it is also one of the of the best places to visit in West Bengal. A popular tourist destination and famous hill station located at the foot of Himalaya having very cool and romantic climate for every couple. Its views of the Kangchenjunga and the tea industry attract tourists to spend a vacation here. A best place in West Bengal for a couple to memorize their honeymoon. In this place, the cultural diversity of Bhutan, Nepali, Bengali Tibetan, Lepcha, attract visitors most. The steam engine toy train called Himalaya express, which was established in 1881 still runs here and Beautiful architecture including churches, British-style public school and mansions are glitters like a star in this place and also for its six T's – Tourism, Trekkers' paradise. Toy Train, Tea, Teak, and Tiger Hill it gets ranked in West Bengal best tourist places.
Read here- Top 10 Best Places to Visit in Coimbatore
7. Sundarban
There must be many wildlife places located in India but the place that offers an unspoiled and compelling environment for animals and tourist Sundarbans. Sundarban is known as the biggest man-over forests in the world which located in the delta of Brahma, Meghna and Ganga river. The Bengal tiger, salt-water crocodile, and 260 bird species are The main attraction of Sundarban National park and tiger reserve. Thus, if you are looking to visit some of top tourist places in West Bengal, don't forget to visit this.
Read here- Top 10 Best Places to Visit in Rajasthan
6. Science City, Kolkata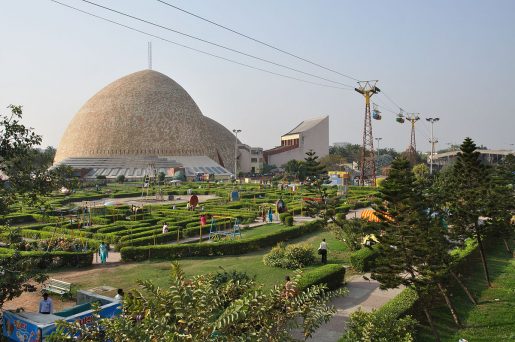 The Science City, one of the biggest and excellent science museum in the world, entrust science and technology in an appealing environment which is enjoyable and educational for kids to parents. There are a lot of interesting and fun games and events present in there, including Earth exploration hall, Digital panorama, Science Odyssey, Dynamotion hall, Musical fountain, Butter flay garden, since on a hall. Digital panorama is the first of its kind in the world that shows key events of human evolution three languages.
Read here- Top 10 Best Tourist Attractions in the World
5. Ganga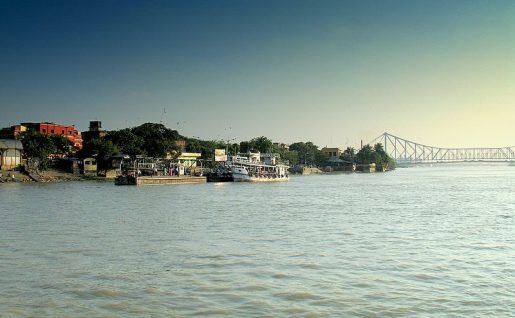 Ganga the word means 'to flow' among the best places to visit in West Bengal. Ganga is the holiest place in India which a developed supreme tourist destination like Hardwar, Prayag, Kashi, Rishikesh, along with its banks where the tourists from across the world will visit various tourist spots. Ganga Jal(water) is regarded as the nectar or Amrit of gods. Hardwar and Prayag are two tourist places in West Bengal on the bank of Ganga where world-famous Kumbh Mela takes place.
4. Padmaja Naidu Himalayan Zoological Park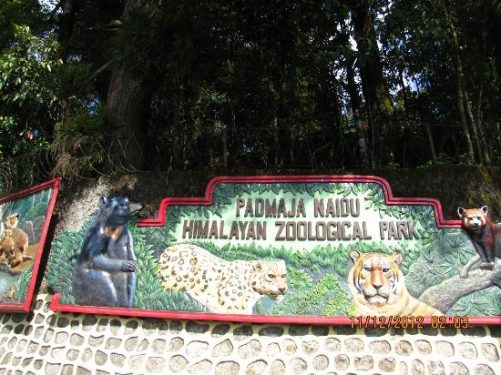 Padmaja Naidu Himalayan Zoological Park is the best Tourist center in West Bengal was laid out in the year 1958 which was dedicated to the former governor of West Bengal, Padmaja Naidu by former Prime Minister late Indira Gandhi. It is the largest high altitude zoo in India and the first zoo in India to welcome the reputable international award "The Earth Heroes" 2014 over 300 zoos worldwide. Snow Leopard, Red Panda, Tibetan Wolf, Siberian Tiger, and Black Bear the rarely founded species are also kept here. It has over 210 species tree, shrubs, climbers, medicinal plants in it.
3. Eden Gardens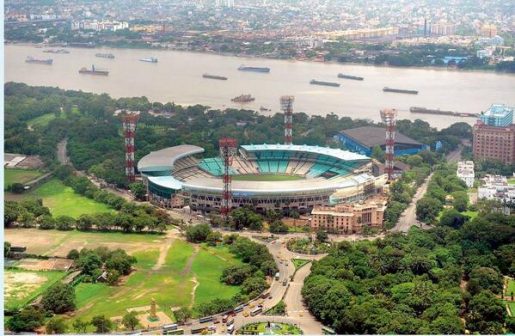 You get surprised how a cricket stadium gets listed among Best Places to Visit in West Bengal. Yes it is possible in a cricket fan country. This stadium was established by Governor General the Lord Auckland in 1864 craved to engender a circus and a garden. Initially, it was known as 'Auckland Circus Gardens' with its number seating capacity. Eden Gardens Stadium is the largest cricket stadium in India and the second largest in the world. First Day & Night cricket was played in it because it was one of the first cricket stadiums in India where floodlights were installed. It is the home ground of Bengal cricket team and Kolkata knight riders the IPL team.
2. Dakshineswar Kali Temple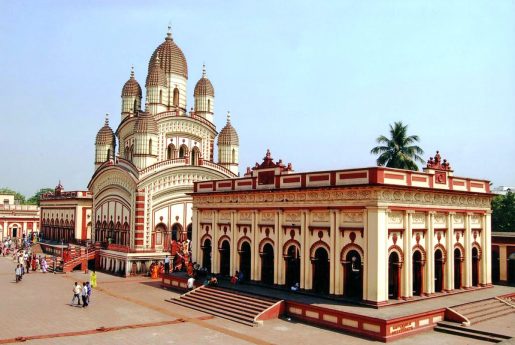 Dakshineswar Kali temple is another popular temple of goddess Bhavatarini. The temple is situated at the bank of River Hooghly, alongside Vivekananda Bridge. Dakshineswar is famous among pilgrims Tourist center in West Bengal all over the world. It is an architectural treasure with 12 other small temples where Lord Shiva and Radha Krishna is worshiped.
1. Digha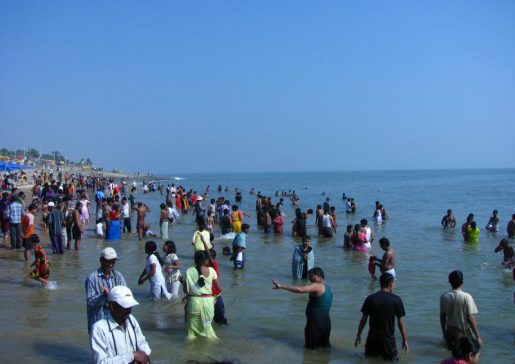 When someone is planning a beach trip in West Bengal, Digha is the only beach which comes in to mind an excellent seaside resort town among the best places to visit in West Bengal. Excellence starts from the entrance of Digha gate which is formally called as Brighton of Calcutta. It has two Beach called an old beach, and another one is new beach which is also called one man Beach. The resort town consists of may bar to serve hard drinks as well as soft drinks to the visitor.