Are you planning a vacation in the land of incredible India? Then Odisha is one of the the best places to visit in India for you to enjoy your memories vacation trip. Because here you can experience the blended test of different culture with natural beauty and more other tourist attraction in Orissa. There are many best places in Odisha where you can spend your vacation time with more fun and entertainment. When it comes to vacation trip you must think of the sea beach, adventurous places, mountains, waterfalls. Obviously all these are things come to mind first when we plan a vacation trip because these are things which made our trip memorable and exciting for years. Here you can also find various fort which gloriously stands there to remind you the ancient history of Odisha. There are many best tourist places to visit in Odisha where you can find different food heritage, ancient Hindu temples and much more. In this post, Top 10 About is going to share those top 10 best places to visit in Odisha from the tourist point of view. Without further delay, let's start with details.
Top 10 Best Places to Visit in Odisha
10. Puri , Jagannath Temple, Odisha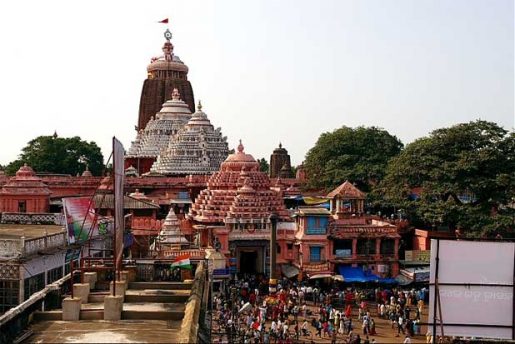 Jagannath Temple is ranked at 10th spot among the top 10 best places to visit in Odisha. It is also called as the spiritual heart of Odisha with the divine vibe in the air. It is situated on the bay of Bengal having its long sandy beach for strolling. The beach is surrounded by many luxurious hotels with many other things to make your trip grant. The Jagannath temple which is one of the original Char Dham with religious life revolving around it. The biggest car festival in the world called Ratha Yatra is celebrated in Puri from Ashada Shukla Dwitiya to Ashada Shukla Dasami. Apart from this, there are many best tourist places in Odisha like Ramachandi temple, Balikapilaswara temple, Sidhamahaveer temple and a lot more places available for sight seen.
Read here- Top 10 Best Places to Visit in Bihar
9. Konark, Puri, Odisha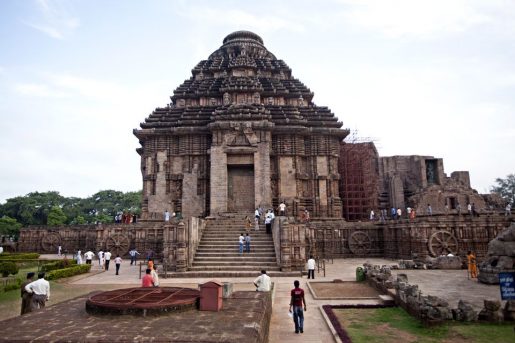 The word Konark derive from the Sanskrit words Kona (corner) and Arka (sun). It is the most popular tourist place in Odisha where the language of stone surpasses the language of man. The sun temple is also known as Arka Khetra which is situated in between Puri and Bhubaneswar the capital of Odisha. This temple is architected in the shape of a chariot with 24 craved stone wheel of 12 feet and is pulled by 7 horses. It was built in 13th century by Langula Narshimadev in black granite, due to which it is also called Black Pagoda. It is the massive concept of engineering dexterity with full of artistic magnificence craved stones.
Read here- Top 10 Best Places to Visit in Kerala
8. Chilika Lake, Odisha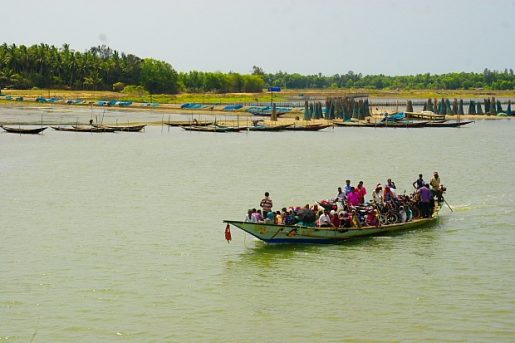 Chilika lake is Asia's biggest and worlds 2nd largest brackish water lagoon. It is at the mouth of Daya river spread over 3 districts. It was designated as the first Indian Waterland of international importance in 1981. Chilika has many small islands like Nalanda, Kalijai, somolo, Rajhans etc which is a very prominent destination for a daily boat trip. Chilika offers tourists a spectacular view of color in the air by its immigrated birds in between November and February. At the peak time, 160 species of birds migrated to Chilika.The Kalijai temple which is one of the best tourist places to visit in Odisha worship goddess Kalijai.
Read here- Top 10 Best Places to Visit in Kashmir
7. Similipal National Park, Odisha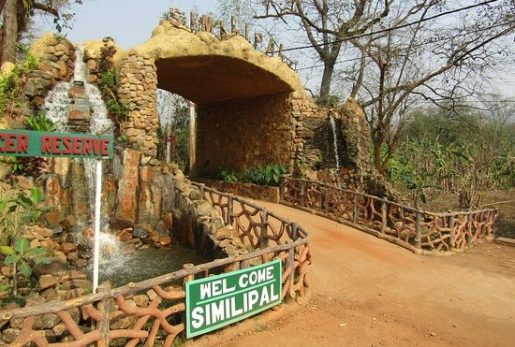 Similipal National Park is the second largest national park in India and one of the most visited tourist places in Orissa. It is a part of Similipal-Kuldiha-Hadgarh Elephant Reserve popularly known forRoyal  Bengal tiger and wild elephant. It is also famous for Indian bison and four-horned antelope. The placed called Lulung entrance of Similipal is one of the best destinations in Odisha for nature lover. The sky-kissing tree and talkative crystal clear water of Palpala river will attract you towards them.
Read here- Top 10 Best Places to Visit in Coimbatore
6. Bhubaneswar, Odisha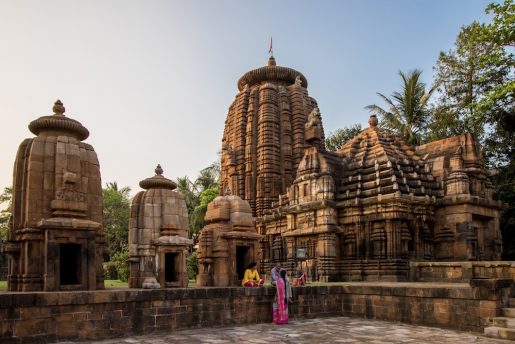 It is the capital of Odisha lies in coastal area form Swarna Tribhja or Golden Triangle with Konark and Puri. When it comes to city life Bhubaneswar is the best place for tourist. It is also known as Temple city by virtue of the ability to seamlessly integrate its rich cultural heritage. Lingraj temple, Rajarani temple, Planetorium and Bhubaneswar museum are some main attraction of this place where every day many visitors come and enjoy this smart city.
Read here- Top 10 Best Places to Visit in Rajasthan
5. Khandagiri and Udayagiri Caves, Odisha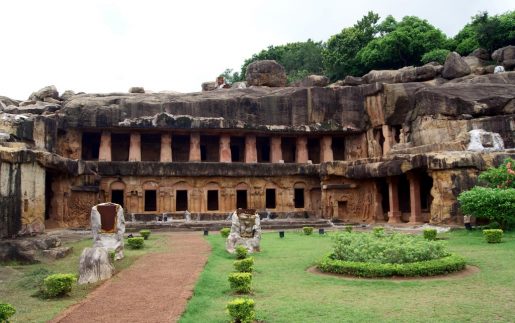 Khandagiri and Udayagiri names are derived from a twin hill named as Kumari and Kumar Parvat in Hati Gumpha inscription facing each other from the different side of modern road passes between Bhubaneswar and Chandaka. These caves are combination of natural and artificial rock-cut architect of Jaina in Odisha. It is believed that the artificial caves were made for Jaina monks in the time of king Kharabela. Udayagiri means sunrise which has 18 caves and Khandagiri has 15 caves. If you are planning to visit some of the most visited tourist spots in Orissa, don't forget to this place, really worth visiting place.
Read here- Top 10 Best Tourist Attractions in the World
4. Nandankanan, Odisha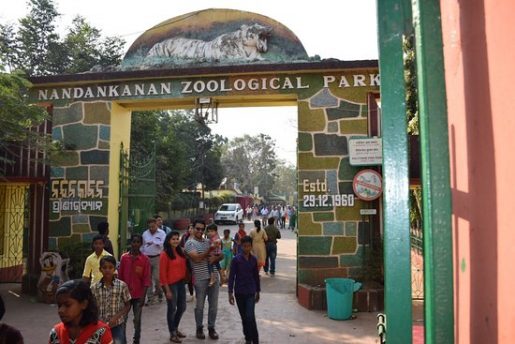 Nandankanan is the Zoological Park in the environs of Chandaka forest Bhubaneswar which is one of the most visited tourist places in Odisha. It is the first Indian Zoo World Association of Zoos and Aquariums in 2009 having 1600 individual animals representing 167 species. Since it is in the forest it has the green environment seems like home for animals. Endangered Ratel was born in captivity first in NandanKanan. It is the only zoo in India where open-top leopard enclosure situated. It is the best place for fun for child and adult with children park, toy train, rope-way, and boating.
3. Sambalpur, Odisha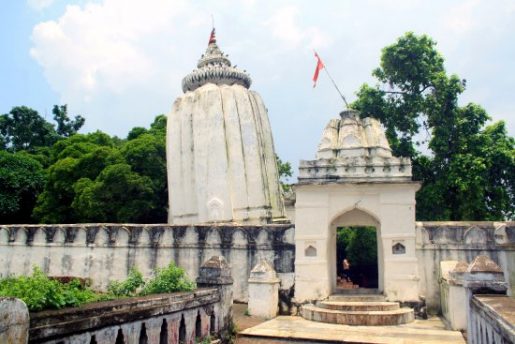 Sambalpur is one of the oldest city in Odisha which is renowned worldwide for its hand-loom textile called Sumbalpuri Bastra. Apart from it the folk dance is one of the best attraction for tourists in Orissa. The worlds longest artificial dam Hirakud dam 25.8 km is also situated in it. The leaning temple of Lord Shiva Huma present in Sambalpur where the structures inside the premises including main temple and wall lean at an angle.surprisingly no one knows the concept behind it till date. Ghanteshwari situated at the bank of Mahanadi is also a place of pilgrimage. Where lacks bells tied to fulfill the wishes. There is a picnic spot Chipilima has natural waterfall which is 24 meters in height.
2. Berhampur, Odisha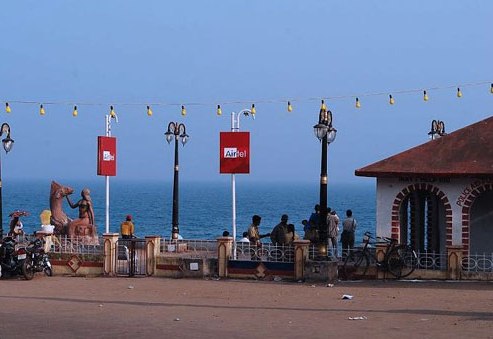 It is the skill and entertainment town of Odisha situated in Ganjam district. This is one of the best places to visit in Odisha for the visitors who like shopping also have a great time to exploring the market full of different local product. It has two beaches named Gopalpur beach and Aryapalli beach where the climate is perfect to spend the day relaxing and pampering yourself. Surfing and more water sport are also an option here for entertainment. One of the major Shakti Pitha Taratareni temple, Mahendaagiri, Mantridi Siddha Bhairavi Temple is also situated in Berhampur.
1. Keonjhar, Odisha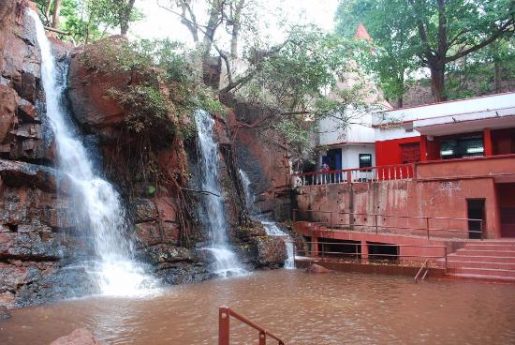 Among best places to visit in Odisha  Keonjhar is mostly preferred by couples and single to enjoy the romantic and calm environment of nature. It is the photogenic place full of awful waterfalls combined with natural beauty and ancient history. Sanaghagara Waterfall, Gundichaghai Waterfall, Khandadhar Waterfall, Handibhanga Waterfall, Bhimakunda waterfall,  Badaghagara are the best waterfalls flow from the mountain at different heights.