There are many great places in India for tourism specially some hill stations in India. However Mangalore is also one of best tourist destination in India. Mangalore is one of the biggest cities in the state of Karnataka. Mangalore is widely popular for its tourist destinations, there are some appealing locations to visit. Let's take a look at some of the popular places in Mangalore city for tourism & tourists.
Regionally known as Mangaluru, this fantastic tourist destination is one of the biggest in the southern part of the country India. From being a significant point in the trade route of the English, French and the Dutch, Mangalore never fails to enchant you with its pristine shores and scenic locales. Also surrounded with other enthralling attractions like Coorg, Ooty and Kozhikode in the vicinity, you'd see tourists thronging to the place all year round. Likewise, you can also find affordable Mangalore to Coorg taxi or a bus to Ooty to reach these destinations. Let's find out which are most popular attractions in the city, which you should try to visit in Mangalore. So here is the list of top 10 most popular places in Mangalore for tourism.
Top 10 Most Popular Places in Mangalore for Tourism
10. Pilikula Nisarga Dhama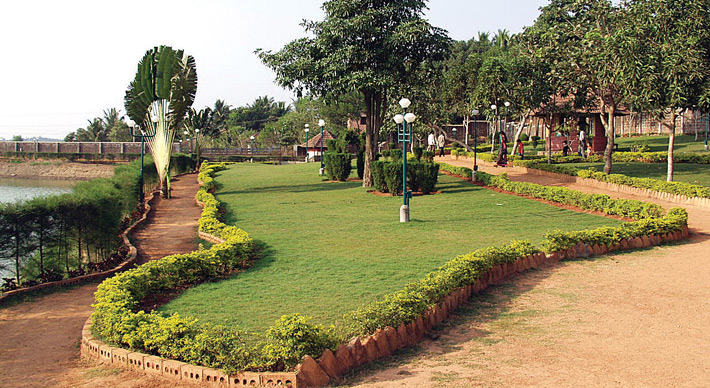 A major site for promoting eco-tourism in Mangalore, the park is spread on more than 350 acres of land. Attracting nature lovers from nearby places, the park consists of a botanical garden, science centre, mini aquarium, golf course, and a small lake. It is one of best place from the top 10 most popular places in Mangalore for tourism because so many tourists used to visit there and enjoy their vacation.
Read Here- Top 10 Best Places for Travel and Tourism in the World
9. Light House Hill Garden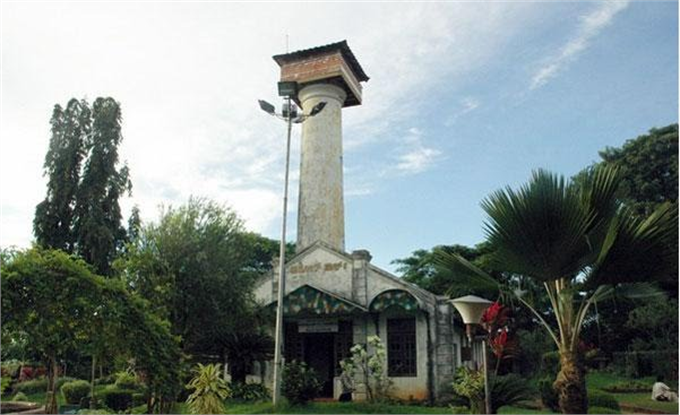 Also known as Tagore Park, this lighthouse was constructed in the 18th century by Hyder Ali who was the ruler of Mysore. Light House Hill is the locality of two prominent learning foundation in Mangalore, namely Kasturba Medical College and St. Aloysius College. The first lighthouse of Mangalore is located in the heart of the Mangalore city. A soothing spot to enjoy the calm view of the sea and a refreshing stroll, the lighthouse is also equipped with a library.
8. Gajalee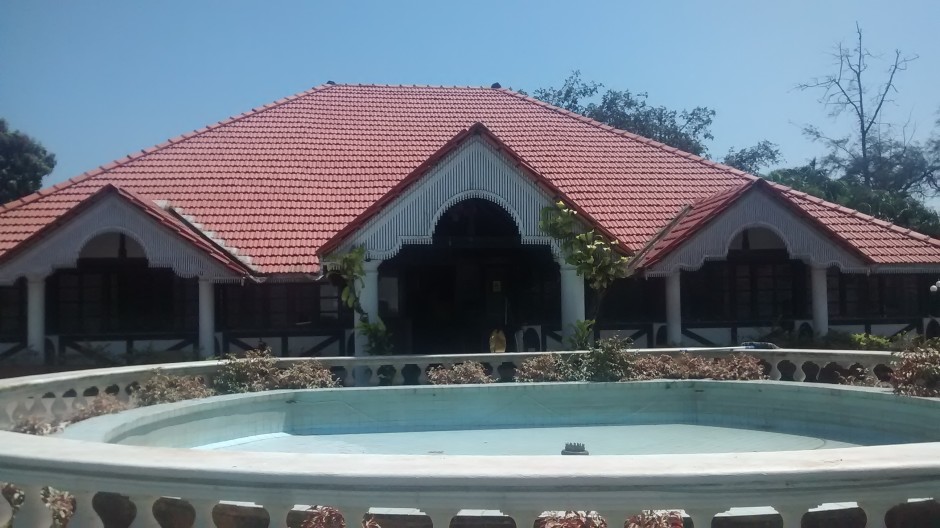 It is also one of the most popular places in Mangalore for tourism as well as tourists. If you love seafood, this is the place where you need to go. With more than 100 restaurants offering sumptuous seafood delicacies, deciding not to leave the place is just a thing to say. It has surrounded by amazing environment that a tourist will love to feel and enjoy.
7. Mangaladevi Temple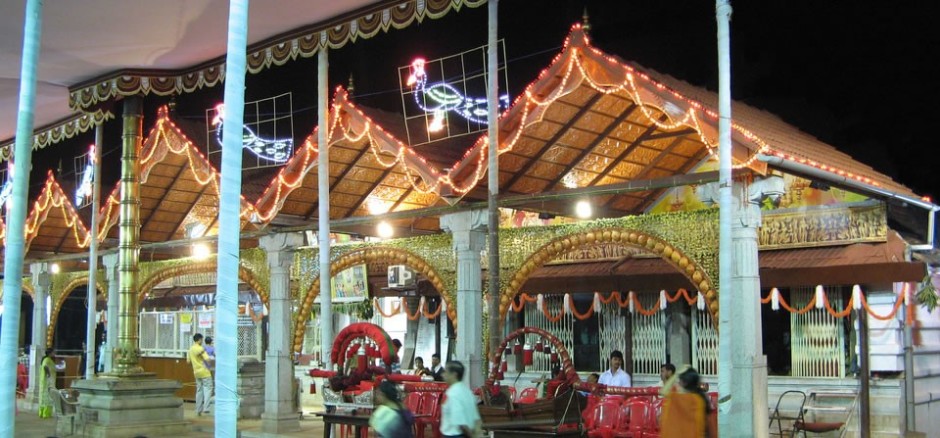 The Mangaladevi Temple is dedicated to city's deity, an incarnation of Goddess Parvati, after which it got its name. Historians claim that the temple was built in the 9th century with grand celebrations being conducted in the temple premises during festivals like Dusshera. So if you want to visit a religious place in Mangalore , it may be a suitable place for you.
6. Surfing Ashram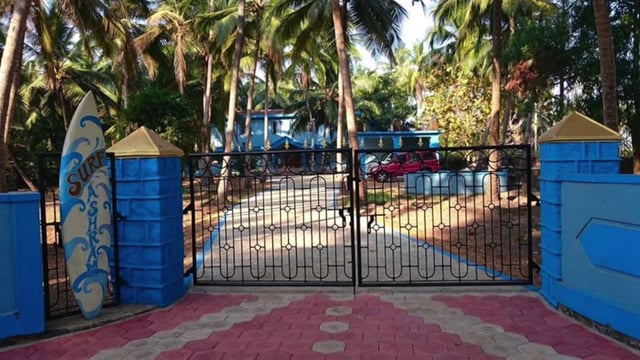 Quite a new sporting activity in the Indian shore, Mangalore's Surfing Ashram is one of its kind. Established by two American friends, the ashram might look like any other holiday resort, but is actually known for its yogic atmosphere coupled with adventure activities with complete abstinence from alcohol and other drugs.
5. St. Aloysius College Chapel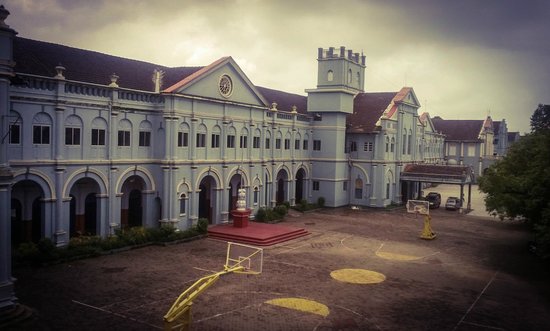 Located right in the heart of the city, this iconic chapel was constructed by the Jesuit missionaries in the late 1800s. With stunning frescos on the walls of this ancient chapel, you can learn a lot about the advent of foreign groups.
4. Sultan's Battery 
This ancient ruin is one of the remnants of the empire of Tipu Sultan. Built in 1784, you can still find huge stones blocking the river bed, which was used as obstruction against the English invasion. You can get a panoramic view of the entire town from the top of the ruins. This is most popular in the list of top 10 most popular places in Mangalore for Tourism.
Read Here- Top 10 Most Beautiful Waterfalls in the World
3. Kadri Hill Park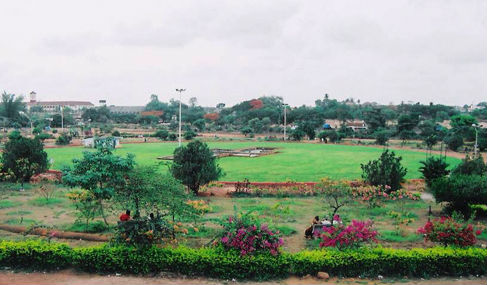 The largest wildlife park in the city, you can spot various animal and plant species in the park like spotted deer, sambar, few reptiles and some rare birds. The park also supports government's efforts in horticulture, where visitors can learn the benefits of organic farming. This is most popular place in Mangalore for tourism.
2. Kateel Temple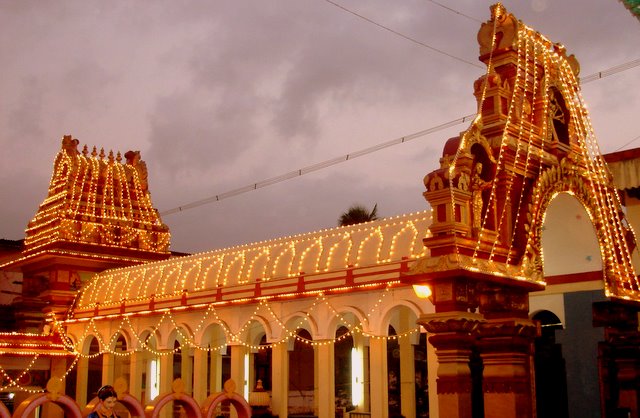 One of the sacred places of worship for the Hindus, this ancient temple in about 30 kms from the main city. Dedicated to Goddess Durga, the temple is situated on a small island in the middle of Nandini river.
1. Sammilan Shetty's Butterfly Park 
It is at no.1 in the list of most popular places in Mangalore for tourism and it deserve to be at this spot. Established in 2011, this is perhaps the only privately owned butterfly park in the state. You can find more than 114 species of butterflies in the park named after its owner, Sammilan Shetty. Working in the areas of conservation and scientific research, the park plans to create a safe habitat for these significant insects.