There are so many places to visit in India as a tourist but Vizag is on top among all. Visakhapatnam aka Vizag is one of the most beautiful cities in India to live, for vacation and tourism. It is situated in the heart of Andhra Pradesh and no doubt this city is full of amazing beautiful sea beaches and cultural heritage. The city is all around surrounded by hills and beaches which make it much adorable especially at night. Now you must have confusion regarding which places to visit in Vizag, right? If yes, then you are at the perfect place. Here we at Top 10 About going to reveal a list of top 10 best places to visit in Vizag (Visakhapatnam). These are the best tourist attractions in Vizag and must visit places in Vizag.
Here you can enjoy with your friends, family, and partner as well. So let's start with more details regarding top 10 visiting spots in Vizag.
Read here- Top 10 Best Tourist Attractions in the World
Top 10 Best Places to Visit in Vizag or Visakhapatnam
Beaches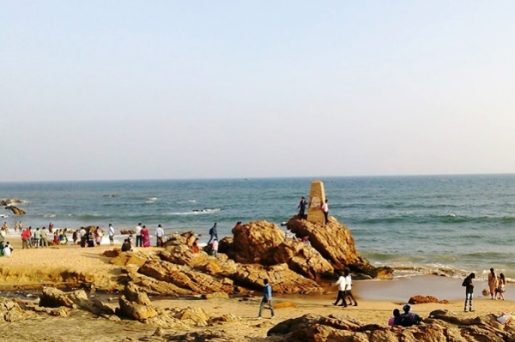 The best thing about Vizag is that it is surrounded with some truly amazing beaches such as Ramakrishna Beach, Yarada Beach, Rushikonda Beach etc. Visiting these beaches at evening or night time is really worth watching and entertaining. You just need to create a list of best beaches in Vizag and make a schedule to visit it one by one. Beaches are the most popular tourist attractions in Visakhapatnam where you can enjoy a balanced beauty of sand, wind, and sea. It attracts several tourists every year especially newly married couples. Therefore if you are planning to visit Vizag, don't miss out to catch beaches and sea sites.
Read here- Top 10 Best Places to Visit in Kerala
Dolphin's Nose
If you want to enjoy the spectacular Vizag sightseeing and amazing coastline then Dolphins Nose is always the best visiting spot for you. Dolphin's nose is located between Gangavaram Port and Yarda and its name is Dolphins nose because of it resembles as a dolphin's nose. Many tourists come to this place to enjoy the beautiful city view as well as the coastal environment. This is a perfect place if you are with your fiance and friends, so never miss this place in your Vizag tour.
Read here- Top 10 Best Places to Visit in Coimbatore
Araku Valley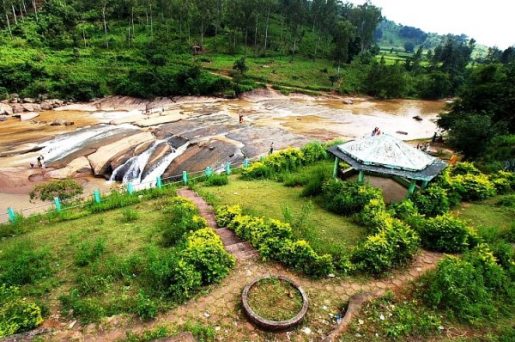 Araku Valley is one of the well known and most visited Visakhapatnam tourist places ever. This is a beautiful hill station which located near to Vizag. If you are a nature lover then you will definitely love to visit this place. The natural beauty of this place is amazing and eye-grabbing. Beautiful green lush and terrific scenery are some stupendous memory you can capture in this place. This breathtaking landscape is definitely a must-visit tourist destination for anyone who wants to enjoy the natural beauty and tranquility of nature.
Read here- Top 10 Best Places to Visit in Kashmir
Indira Gandhi Zoological Park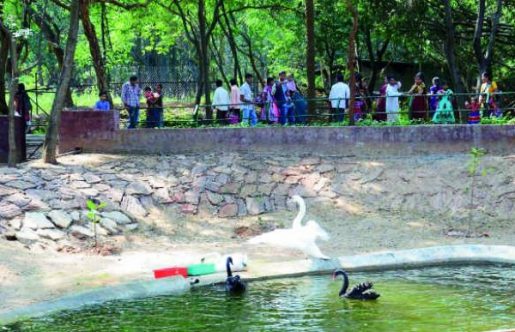 No doubt there are several amazing Places to Visit in Visakhapatnam but if you are a zoology student and want to get knowledge on some unique and on birds, reptiles and mammals the Indira Gandhi Zoological Park is a must visit tourist destination for you. This is a park where you can find several beautiful birds and animals. This park is located near the dense Kambalakonda forest and it was established in 1977. Every year several people come to this beautiful park to enjoy the beautiful birds and mammals.
Read here- Top 10 Best Places to Visit in Goa
Matsyadarshini Aquarium
If you are in Vizag and can't decide which places to visit in Visakhapatnam then we will suggest you visit Matsyadarshini Aquarium. This is a beautiful aquarium which consists of several freshwaters as well as saltwater species. This aquarium is placed near to the Ramakrishna beach and one of the popular tourist destinations of Vizag. Here you can see several kinds of fishes like red squirrel, horn cowfish clownfish and much more. If you are with your family then this is really worth visiting the place for you.
Read here- Top 10 Best Places to Visit in West Bengal
Submarine Museum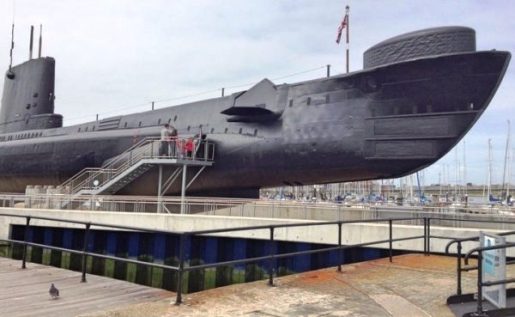 Submarine Museum is always a must visit and famous tourist destination in Vizag. This Museum is situated near to the Rushikonda beach and here you can see the amazing pictures and portray on the life of warriors. This submarine was set up at the time of INS Kurusura submarine. If you are looking such an interesting spot to visit then no doubt Submarine museum is one of the best places to visit in Visakhapatnam.
Borra Caves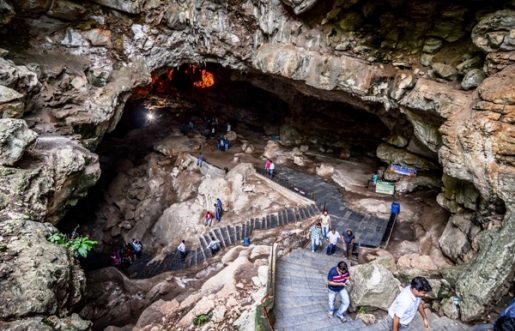 Are you a history lover and want to enjoy something good in Vizag? We know u will never deny! So we are suggesting Borra Caves for you. This cave is present in Araku Valley and known as the largest cave in India. This cave is of almost 705 meters and it was discovered in the year 1807. This is now a most visited tourist destination in Vizag and here you can enjoy beautiful natural skylight paves and the outstanding view of the landscape. Overall this is a must visit place for so add it in your travel list for sure.        
Kailasagiri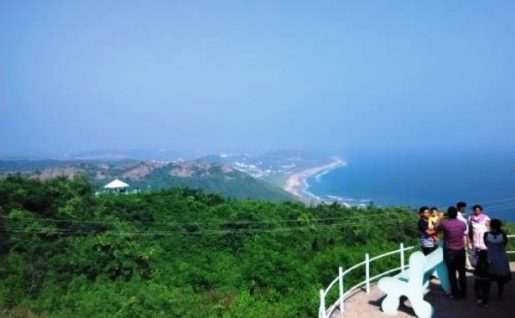 Are you searching for some best places to visit in Visakhapatnam?If yes then Kailasagiri is always a highly recommended place for you. This is one of India's most recognized hill stations which is situated in the heart of Visakhapatnam. This hill station is present almost 360 feet high and there you can enjoy the beautiful city view, amazing sea beaches. Lord Shiva and Parvati idols are always the centers of attraction of this place. Though this is a small hill station still it always gives you the opportunity to enjoy the amazing experience of adventurous and several fun activities.
Katiki Waterfalls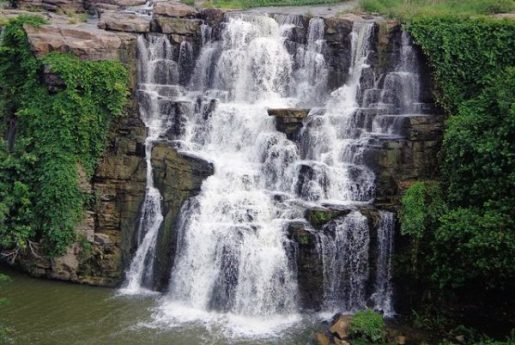 Katiki Waterfalls is one of the best tourist places of Vizag ever. This beautiful waterfall is always a center of attraction for people comes to this place. The calm surrounding and amazing sound of water drops are really pleasant to experience. Gosthani River is the main source of this waterfall and the surrounding green lush environment is really eye-grabbing. If you love to go for an adventurous trekking then here you can enjoy it near the waterfall.
Yarada Beach
Vizag is well known for its beautiful sea beaches. Do you love to enjoy the amazing water and cold wind of Sea beach? If yes then never miss Yarada Beach this is one of the best beaches in Vizag where you can enjoy your holiday with friends and family members. The Bay of Bengal and the amazing hills near it really offer sticking scenery which will definitely make your trip memorable forever. The most beautiful sight you can enjoy here is the sunset and sunrise view which is just speechless so never miss this experience if you in Visakhapatnam.