Are you looking for some world's best shoe brands to buy perfect shoes? If yes, check out these top 10 best leather shoes brands in the world.
If you want to have the best leather shoes you need to know which brands to choose from. When it comes to leather shoes, there are quite a few different shoe brands and makes to chose from. Deciding what you want to couple with your leather wallet, belt, and suit can be a daunting task. If you pair your wardrobe improperly, then you could ruin the sense of luxury you are trying to obtain.
Understanding the top brands of leather shoes in the world, we will help you to find the right shoes for the right look. Here are the most updated top 10 best leather shoes brands in the world that you can go with.
Top 10 Best Leather Shoes Brands in World
10. Salvatore Ferragamo Italia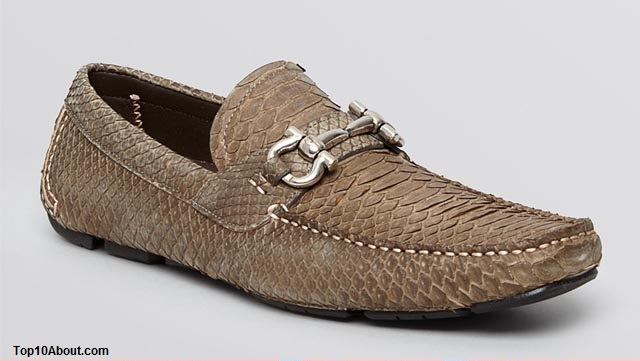 An Italian company out of Florence the leather shoes are a specialty of the company. Primarily the shoes are loafers. However, the company does make shoes for both men and women. Stores are found all over the world with over 550 mono-brand stores.
Although the shoes typically have a smoother texture, they also tend to have a definitive handcrafted look. The layering of leather, as well as the stitching, helps to give this appearance. There are some perfect shoes such as the woven oxford which has a personality all its own.
Pricing of this best shoe brand can go as much as $995 for a set of shoes.
See also– Top 10 Best Brands that make Leather Jackets
9. Gucci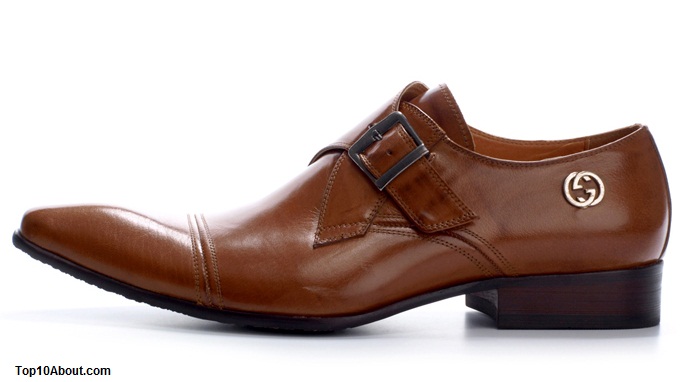 Gucci has established as a fashion brand for some time, and so it should not come as a surprise that the brand would be associated with the top shoe brands. While the company does have the traditional loafers and oxfords, they also have the unique look of Gucci fashion as well, such as the studded buckle strap shoe or the Monk Strap Shoe with brogueing.
Gucci is also one of the best leather shoe brands, listed in the list of Top 10 best leather shoes brands in the world.
Gucci leather shoes tend to run around $1500 per pair, depending on the shoe chosen.
See also– Top 10 Most Expensive Clothing Brands in the World
8. Johnston & Murphy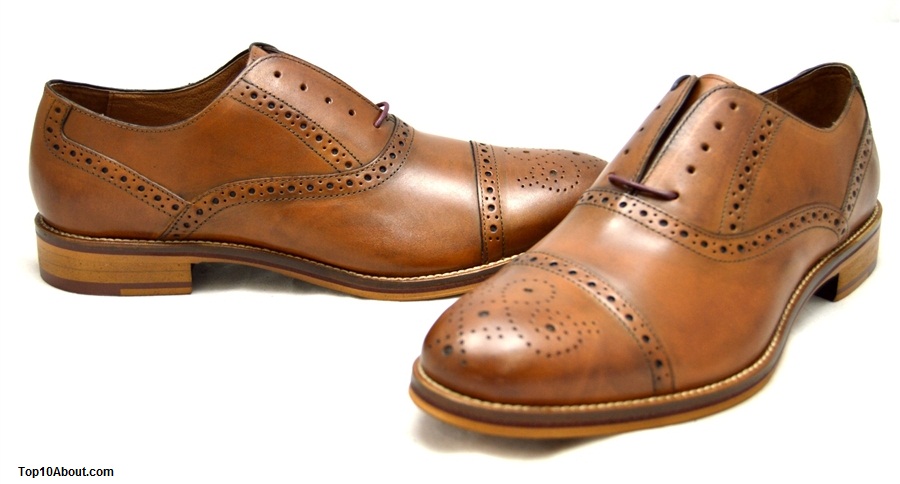 Johnston & Murphy is another most popular shoe brand in the world. Those who are seeking a slightly more economically priced shoe with a strong reputation may wish to look at the Johnston & Murphy collection. Their selection includes both the oxfords, loafers, as well as the slip-on, boots, sneakers, full widths, and dress classics. Even the handcrafted Italian shoes do not go over $300 in most cases.
7. Prada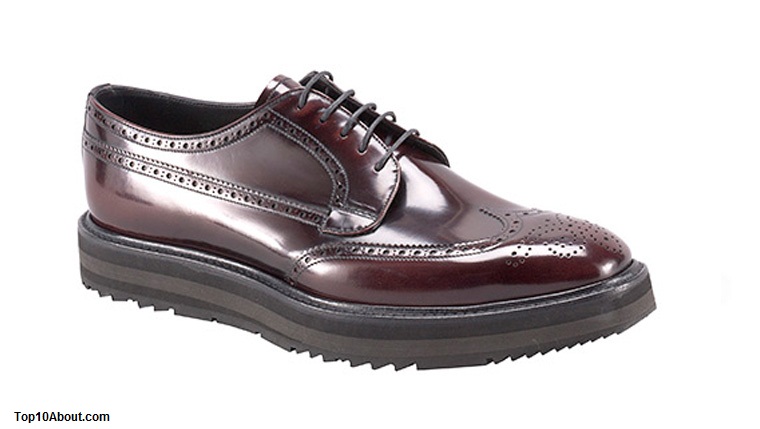 Prada shoes tend to have a sleek look to them without the textures. Like many brands, the black oxford and loafer are the primary selections. However, you can also impressed with the Cordovan Cap-Toe dress shoe as well. The design has a duotone (though it is listed as brown).
Prada shoes are available at most luxury stores, and the prices range from the hundreds up into a thousand or more depending upon the design.
6. Bruno Magli
Bruno Magli is also one of the best leather shoes brands in the world. The styling of this shoe brand is highly sophisticated in both designs and texture. The shoe is not entirely smooth but does have some elements of flat surface for easy cleaning on the areas that tend to attract the most dirt while walking.
The sleek and modern look of the Bruno Magli attracts wearers of all ages and styles with an attractive design and durable leather sole.
The price of these shoes is moderately high as they start at $100 and can go up to $300.
5. Timberland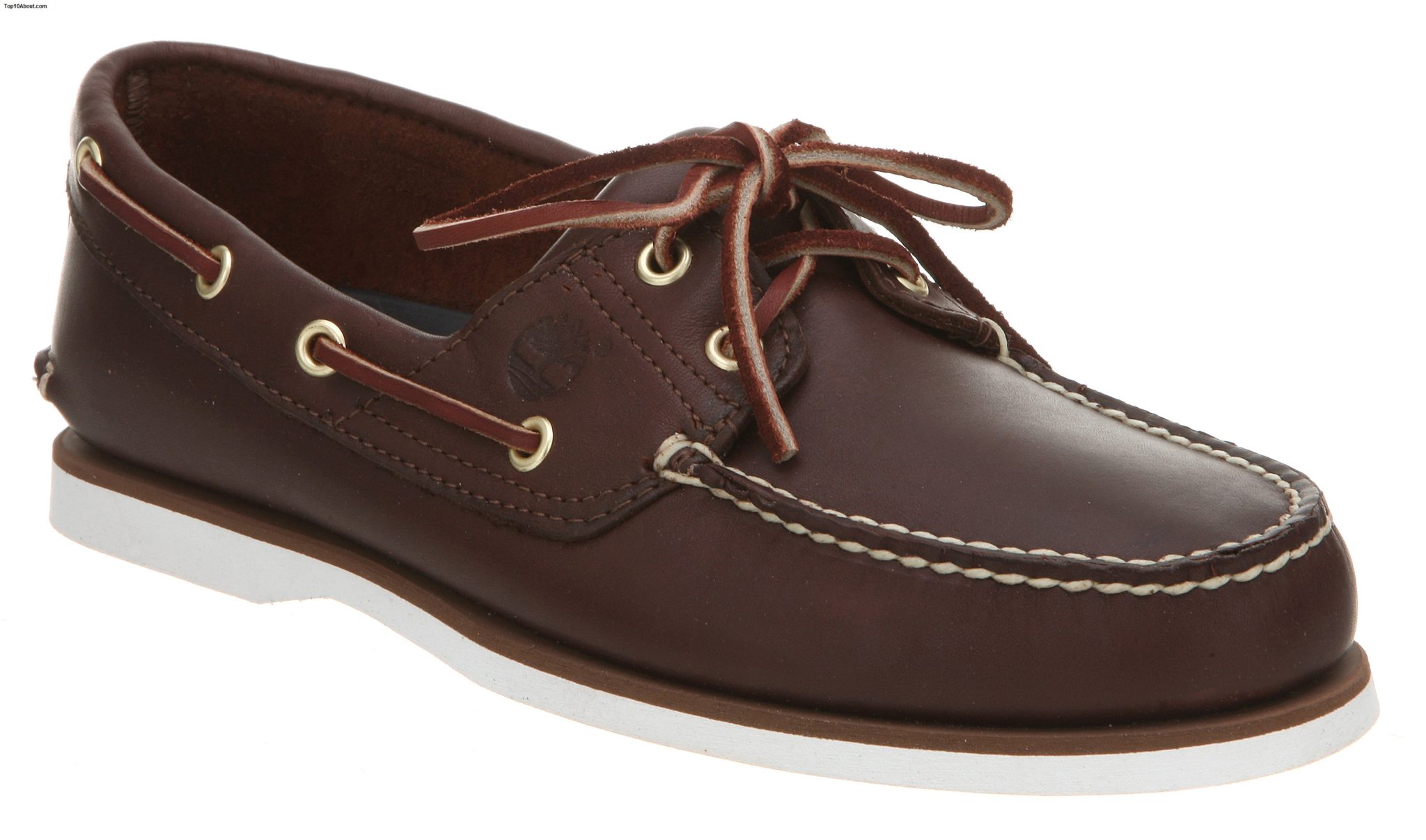 Leather shoes are not limited to just dress shoes. The growing popularity of leatherworking shoes and boots continues. Timberland is one of the most popular shoe brands with selections in nubuck leather and textured leather.
The shoes tend to have a dual material composition, utilizing rubber with the leather as well as solid fabrics. Timberland shoes range in price but typically do not exceed a few hundred dollars.
4.  Cole Hann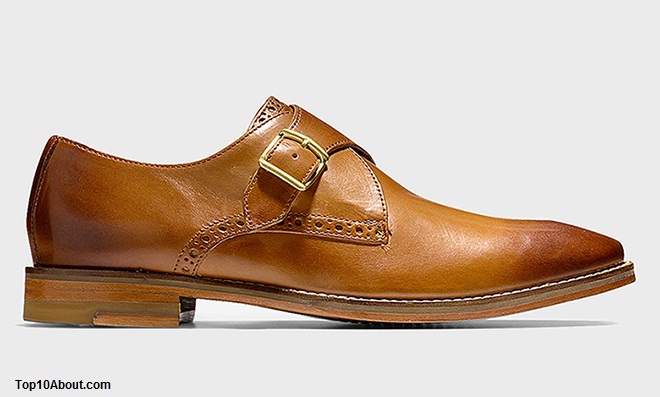 Cole Hann is a company that values diversity, and therefore they offer their shoes in a wide variety of styles to adapt to practically any style choice imaginable. While there are a few styles which are in line with the more "traditional" look, there are many custom styles and unique designs.
The shoes are more on the economic side, and so buyers should not expect the shoe to have a long lifespan. Prices for these unbelievably versatile shoes range from a moderate $40 to a few hundred dollars, so they are perfect for any budget.
3. Berluti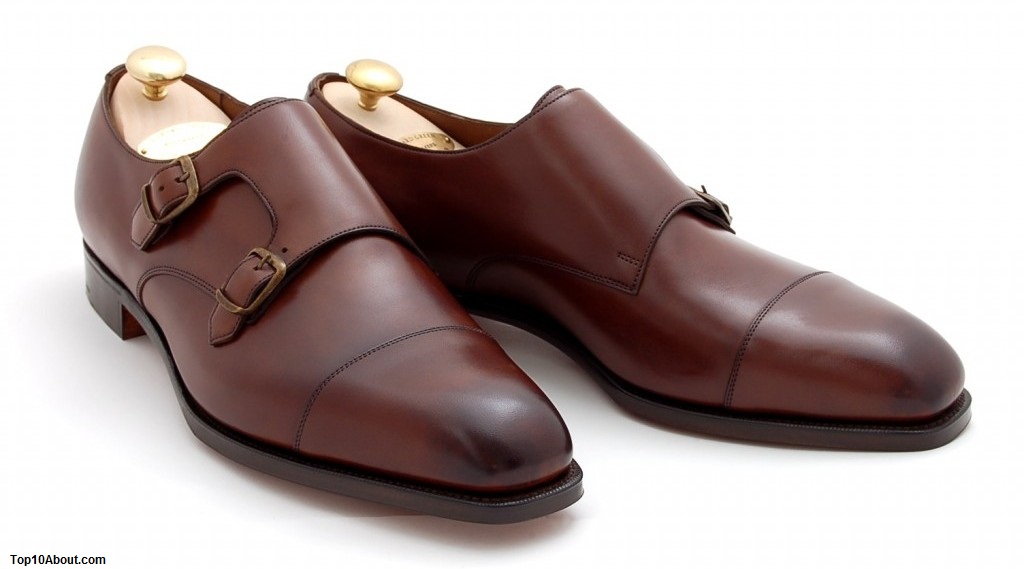 Berluti is the brand for those who do not want to scrimp on quality. The brand is based in Paris and it is known for producing the most original and bespoke shoes available to the general public. Typically, the shoes are handcrafted and custom made, though some stock options are available.
Prices for Berluti shoes vary due to the individuality of each shoe, so if you want genuinely unique shoes, these shoes certainly fit the bill.
2. Dolce & Gabbana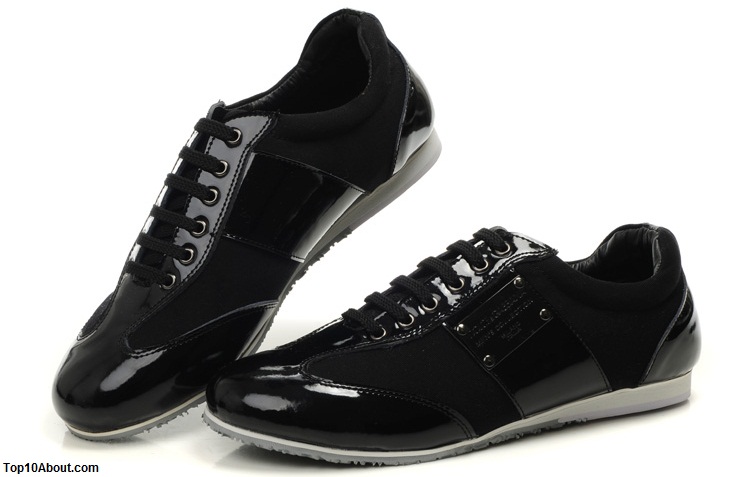 Another one of the best leather shoes brands is Dolce and Gabbana. This is a luxury brand which has a luxurious look to back it. The leather shoes are offered in both men's and women's.
The men's shoe tends to have a more traditional look with oxfords and loafers. However, the woman's shoes lean more to the futuristic fashion trends, especially in their high heel selections. There is also more diversity in styles and choices with the woman's brand.
Dolce & Gabbana shoes are made from genuine leather and range anywhere from the low hundreds to $900+ depending upon the boot, size, and style chosen.
Usually, you can find Dolce & Gabbana at high luxury clothing stores. However, you may be able to find a pair in online venues from time to time.
1. Crockett and Jones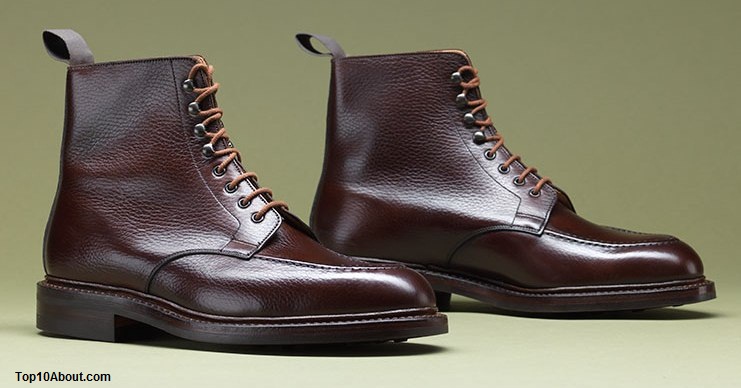 Crockett and Jones is a Russian shoe company that is known for turning out some of the most amazing shoes on the planet. Not only are customers able to order their shoes in a bespoke atmosphere, but they are also able to order with different textures as well.
These hand-crafted shoes are made for the individual instead of the other way around. Due to the unique quality of the boots, Crockett and Jones's leather shoes vary significantly in price, but when your feet are in need of fashion, the price should not be a factor.