Searching for some best wedding & honeymoon spots in the UK? Follow this list of the top 10 wedding and honeymoon destinations in the UK.
One of the best parts of organizing a wedding is planning for the wedding destination and post-wedding trips i.e honeymoon destination. There are many best honeymoon destinations in the world for newly married couples, but today, we will talk about only the best honeymoon destinations in the UK.
However, it is equally difficult to decide which place to visit and spend the valuable money and time for the honeymoon holidays. Honeymoon is one such trip on which many couples tick places off their bucket list and spend their budget. This requires some serious discussion. Like which place they would want to visit – a beach resort or an adventurous trip amidst the mountains and valleys or all-inclusive honeymoon packages. It is advisable to plan a honeymoon trip that excites and distresses you, rather than choosing a classic honeymoon experience. Honeymoon trips that balance both exploration and relaxation work well, especially after the exhausting whirl of a wedding.
If you are planning to ring your wedding bells abroad, make sure you check out our top ten beautiful wedding and honeymoon destinations in the UK. These are the best honeymoon destinations in the UK where so many newly married couples enjoy their honeymoon holidays every year.
Top 10 Wedding and Honeymoon Destinations in the UK
10. Gwel an Mor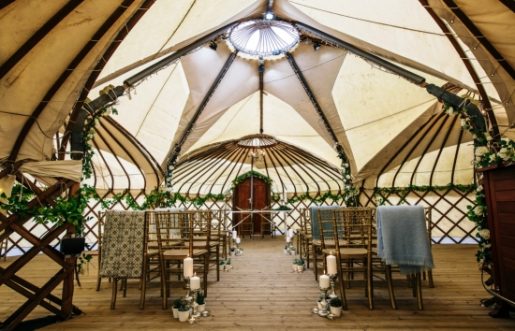 Located on the North coast of Cornwall, Gwel an Mor is set in beautiful countryside. It is a beautiful venue for grand weddings, hot tub holidays, and honeymoon holidays in the UK. It also has a luxury lodge overlooking the Atlantic Ocean that gives you a perfect honeymoon vibe. The hotel also boasts a heated indoor swimming pool, spa, and ocean-view restaurant. With these top-listed luxurious venues, choose this beautiful destination for your weddings and honeymoons.
See also– Top 10 Best Honeymoon Destinations in India
9. Gilpin Hotel and Lake House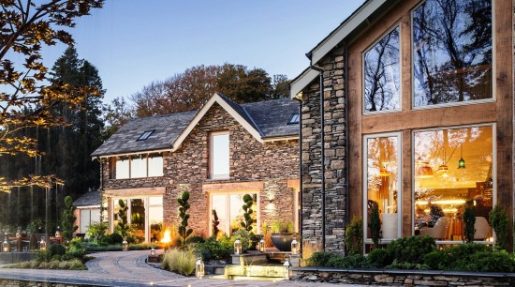 Gilpin Lake House in the Lake District is truly stunning. The venue has a collection of six suites. It is set on 100 acres of private grounds of a luxurious hotel Relais & Châteaux. It has a beautiful lake view and a new lakefront spa along with an indoor swimming pool. Besides, it has enormous space for a Jetty spa, Dining, and relaxing. Space also gives a setting for elegant and natural wedding photography themes and setup. All over, this is one of the best destinations for weddings and honeymoons all the way.
8. Lucknam Park Hotel & Spa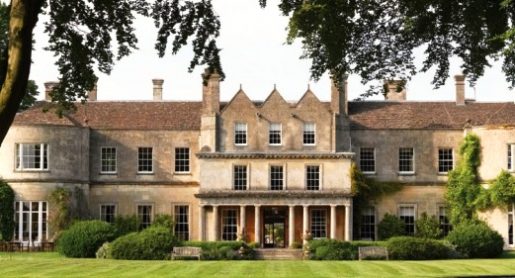 If you are looking out for country house elegance in Wiltshire, Lucknam Park Hotel & Spa will surely give you vibes for a relaxing honeymoon. It is set across 500 acres of park and woodland just 6 miles from Bath. You can set yourself free with its luxurious and exotic Spa. There is a Michelin-starred restaurant along with a contemporary Brasserie, one of the renowned Cookery School. So, don't forget to look over this wedding and honeymoon destination in the UK as it could be the best option for your wedding and honeymoon holidays.
See also– Top 10 Romantic Hill Stations in India for Honeymoon
7. Starlight Cottage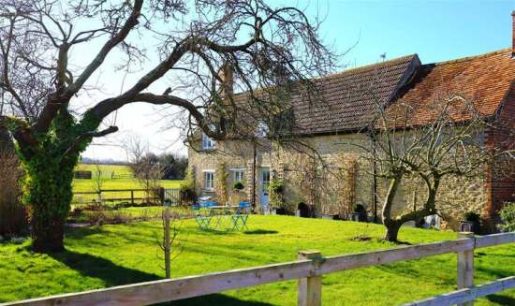 Starlight Cottage is one of the most romantic honeymoon destinations in the UK where every year so many newly married couples come to adore their honeymoon holidays. If you wish to getaway to the countryside for your honeymoon, you can choose the Starlight Cottage, Wales. It lures you with the exotic Spa and Sauna treatments giving you a relaxed holiday post your weddings.
6. Fulham Palace, London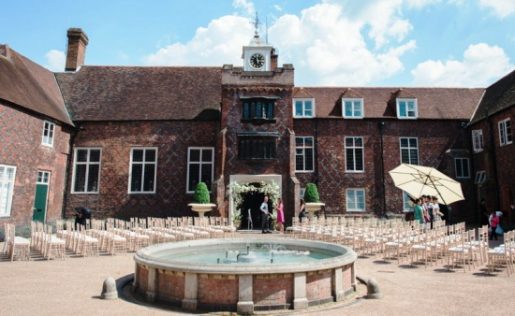 A wedding at Fulham Palace makes you forget you are in London and it's also one of the best honeymoon places in the UK. It has stunning historic architecture, pleasing riverside walks, and acres of green gardens. They have versatile and elegant event rooms and provide you with expert guidance from their experienced wedding teams. They make sure you have the best and unique wedding to cherish for years. Besides, you can also relish here your UK honeymoon holidays after a grand wedding.
5. The Ritz, London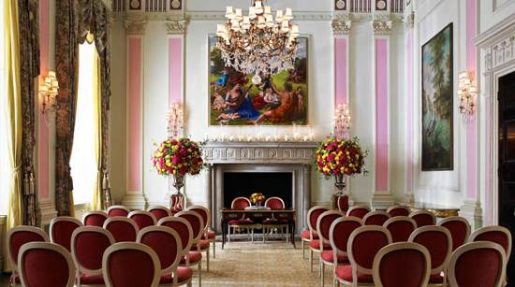 Another one of the best wedding and honeymoon destinations in the UK. The Ritz is the most glamorous place for a perfect grand wedding. Since the beginning of the last century, it is considered Piccadilly's most famous landmark. This hotel is unashamedly elegant. It has wonderful views across Green Park and has grand interiors and a wide range of wedding-perfect spaces. It is perfect for wedding photography too. Thus, if you are searching for the best place for your wedding in the UK, you can think of this place.
4. Comlongon Castle, Scotland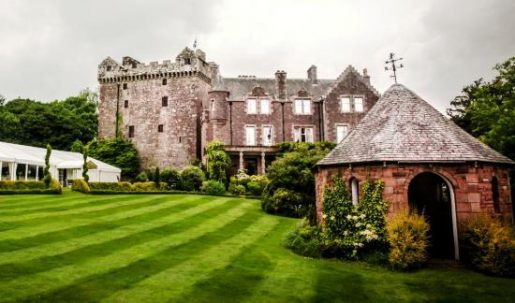 If you are planning for a Scottish wedding, experiencing a complete and perfect example of 15th century Scotland then Comlongon Castle is probably what you are looking for. This is not only the best wedding destination however also one of the best honeymoon places in the UK. The Castle's staffs have over 30 years of experience in the industry to ensure you a complete Scottish wedding you want to have.
3. Merchant Taylor's Hall, London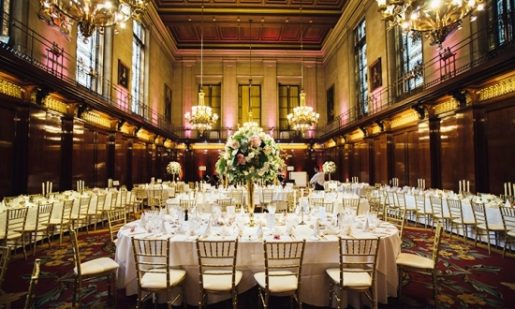 If you are planning for a grand and atmospheric wedding in the center of the city, you can choose Merchant Taylor's Hall as your wedding destination. You are transported from central London to a magnificent grand hall – complete with a high ceiling, giving a royal look. It is truly the perfect wedding destination for couples looking for the wow factor in London.
2. Leeds Castle
Leeds Castle is a lavish and grand venue widely famous for being the best UK honeymoon destination. It is an idyllic and very romantic location for weddings in any season. The dedicated wedding coordinators, on-site caters, florists are always there to guide you right through to the big day. Together they provide an outstanding service to ensure your day is perfect. They aim to exceed your expectations with a fantastic service and final additions making your D-day a moment for a lifetime.
1. Bijou Weddings – Notley Abbey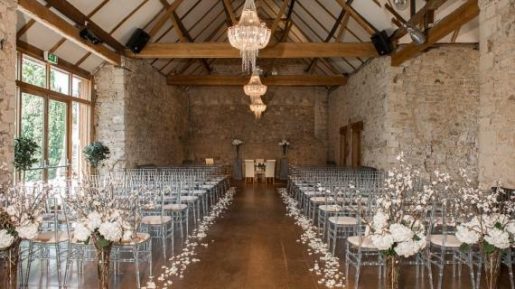 Notley Abbey is the perfect wedding venue in the UK, situated at the end of a magical tree-lined driveway. It offers newlyweds an opportunity to tie the knot inside and outside the venue. It epitomizes both historic grandeur and contemporary styling, giving your weddings a royal touch. Even wedding photography can have varied aristocratic themes that would be memorable always. So, if you are truly looking for one of the top wedding and honeymoon destinations in the UK, there could not be better than this place.