If you are searching for the best electric bikes & scooters, check out the following top 10 best mileage electric motorcycles in India 2023. These most popular electric bikes & scooters are available under the price range of 1 Lakh, 2 Lakh, 3 Lakh, and expensive ones.
Nowadays the major perplexity of Indian people is the frequent hike in petrol and diesel prices since last 2 & 3 years. Even though the fuel-efficient & best mileage bikes in India are not enough to survive for common people.
Thus, people are moving to CNG and electric bikes, scooters, or cars for more economical. That's the reason, the automobile companies more actively launching electric vehicles as per customers' current demand.
Following ten best electric bikes and scooters are expected to rule in the Indian market in 2023. So, let's have a look at the list and the specification details table at the bottom and tell us your opinion in the comment section.
Top 10 Best Mileage Electric Motorcycles in India 2023
10. Hero Electric Dash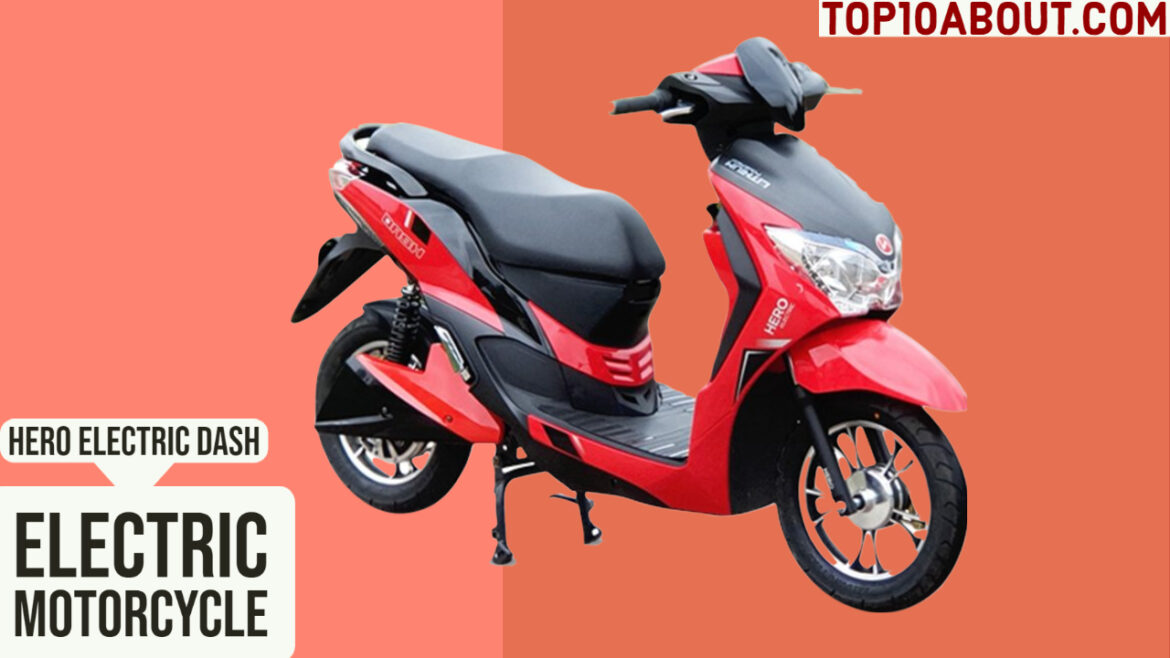 The Dash in India, this best mileage electric scooter comes with some extensive features at a low budget. It packs a 48v to 28Ah lithium-ion battery. It can go about 60km in a single full charge and can get its full charge in just four hours. As this is a scooter of low speeds. The top speed of this motorcycle is 25kmph. The lithium-ion battery comes with a 3 years warranty. The ground clearance is 144 mm which is right for the road conditions. 
See also– Top 10 List of Cheapest Bikes in India
9. Hero Electric Photon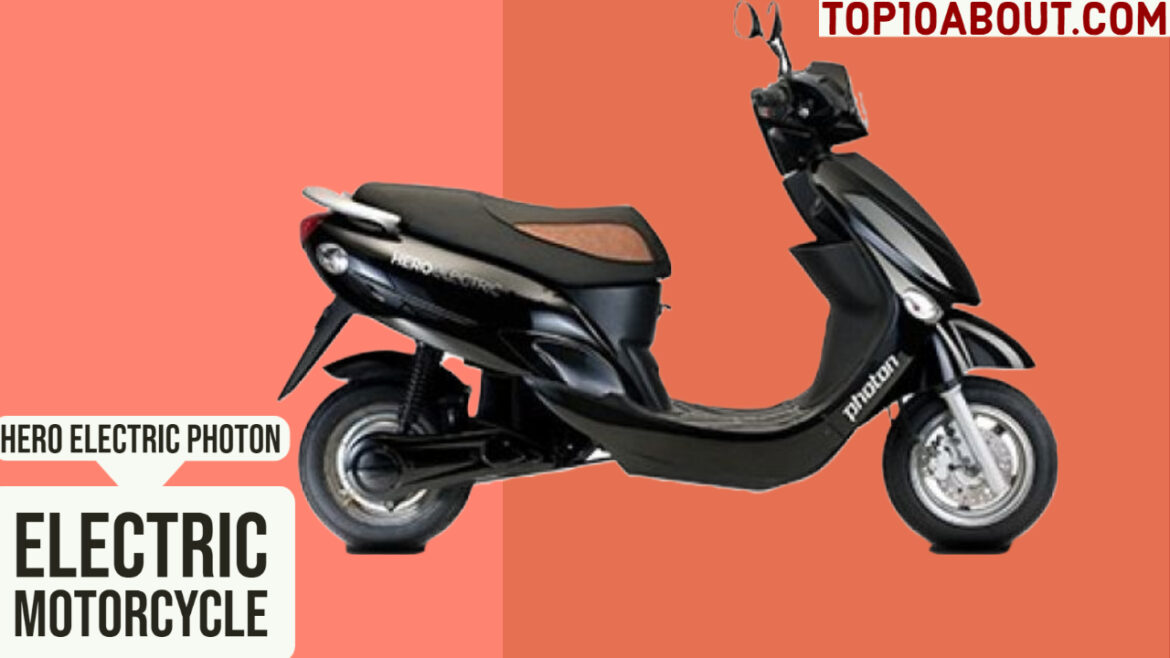 The exclusive Hero electric photon, among the top electric scooters in India, is available in 2 variants and 2 colors. It gets 1200w power from its motor. It features a combined braking system on both of its wheels. No doubt that Hero electric is one of the leading electric motorcycle makers in India. This is showcased with different models which are manufactured in Ludhiana, Punjab, etc.
Power and economy are their two drive modes. The format model can speed up to 45kmph. Nowadays, 45kmph is fairly decent for attending a competition. Using the power model, the motorcycle can go up to 50km. The economy mode can go a maximum of 80km with its full charge. The Hero Photon adds a headlamp, telescopic suspension, front disc brake, and Anti-theft alarm Onitsuka feature. The charming colors black, burgundy and white add further attention to this model. 
8. Ather 450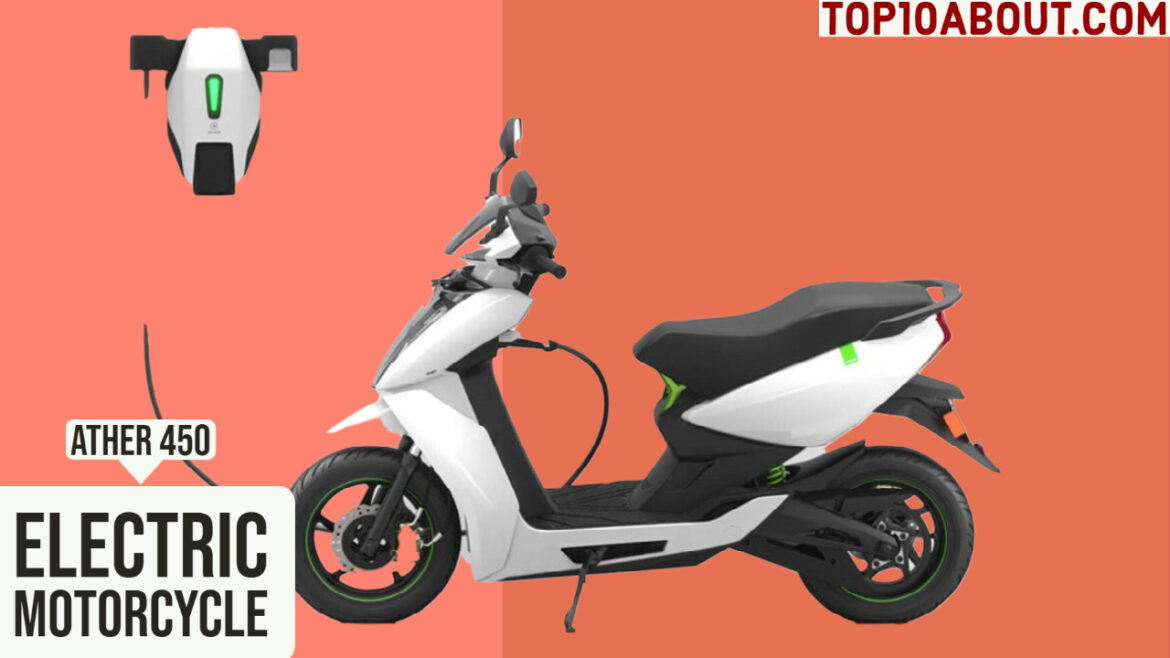 There is no argument for this electric motorcycle to be the best Indian electric scooter in 2023. It comes with tons of amusing features. An Ultra lightweight aluminum frame is used to build the motorcycle. A sturdy plastic panel adds further weight. The electric motor is placed beneath the ride seat with a power output between 3300 watts to 5400 watts. The highest speed of Ather 450 is 80kmph. This speed is enough to take around any metro city. It comes with three riding modes which are Eco, Ride, and Sport. In sports mode, it unleashes its ultimate power of 80kmph. 
See also– Top 10 Most Expensive Bikes in the World
7. Bajaj Chetak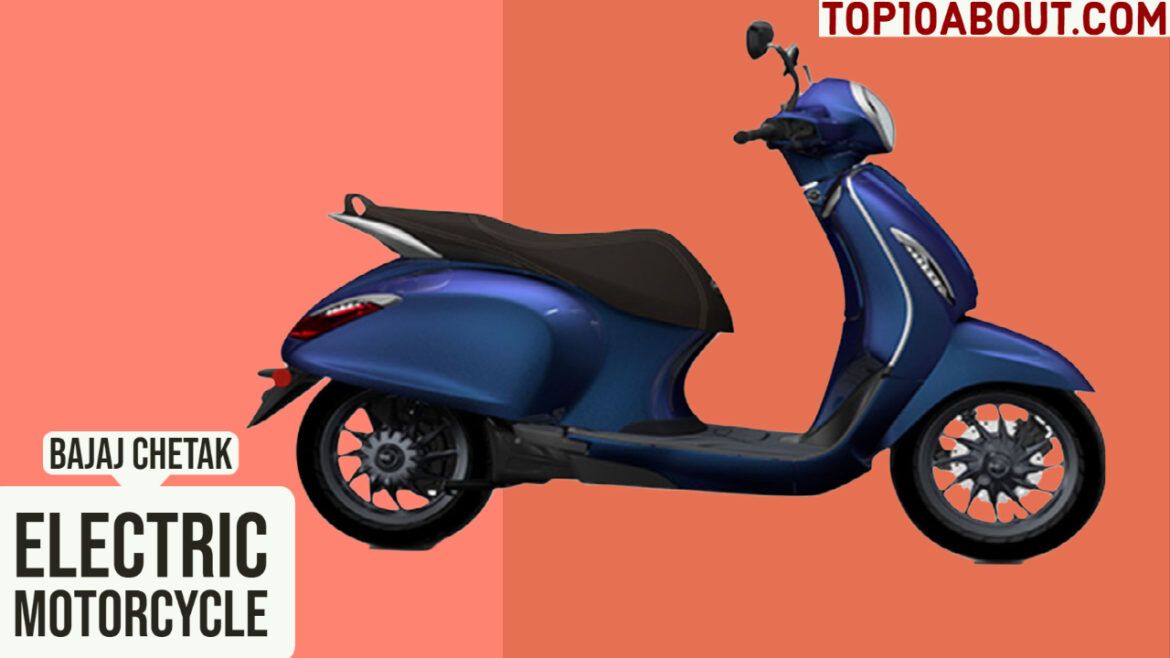 The nostalgia for bike riding is something different from others. But do you know from where it started? Yes, with Bajaj exclusive motorcycles, bike lovers feel the thrill of adventure.
You can get Bajaj Chetak in two editions such as the Urbane edition and the premium edition. The neo metro design of Bajaj Chetak is flaunted with an all-metal body finish. The distinctive silhouette adds further aristocracy to its model. It comes with circular LED headlamps premium paint finish and alloy wheels with its fully digital instrument panel.
Bajaj is offering an exclusive warranty of 3 years/ 50000 km warranty. The IP67 rated lithium-ion battery provides 5.36 bhp maximum power. Such features make this model among the best electric scooter in India. 
6. Kabira Mobility KM 3000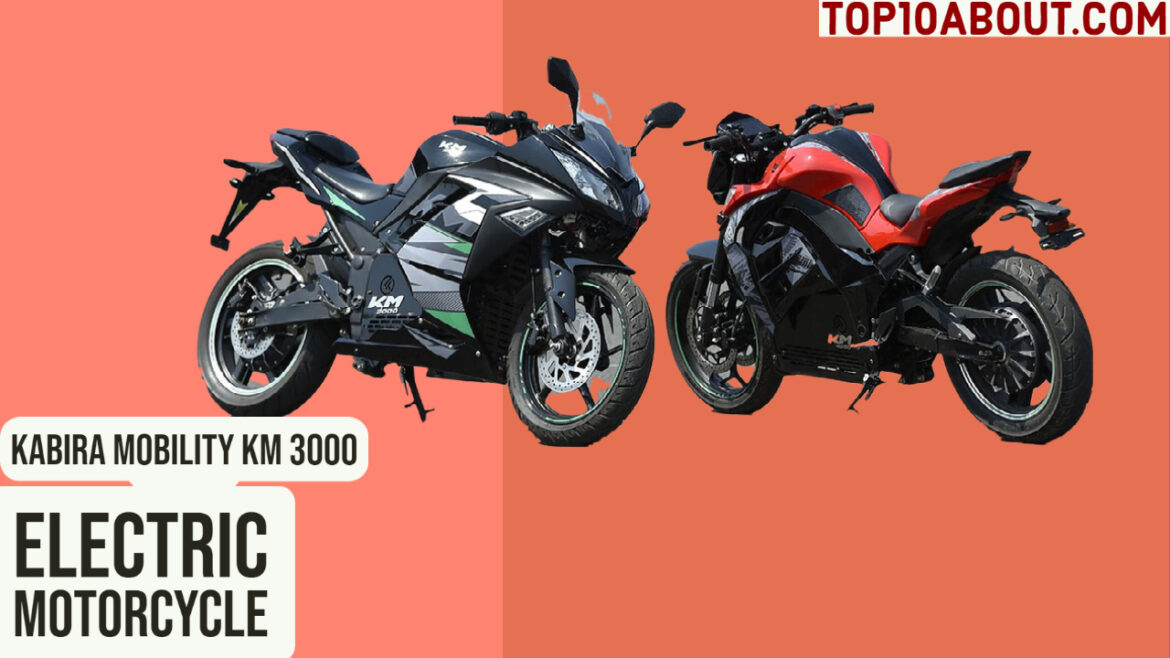 The 6kW BLDc hub motor operates the motorcycle. It gets its power from the 4.0kw lithium-ion battery pack. It comes with three different modes which are eco, normal, and sports mode. The max range or sports mode offers 125kmph.
This electric bike is equipped with two different charge modes which are eco charge and boost charge. The eco charge mode takes 50 minutes to charge 80 percent. The boost mode can take up to 6 hrs and 30 minutes. The motorcycle can accelerate the bike from 0.40kmph in 3.3 seconds. The wheels of this motorcycle are made up of stylish alloy wheels with tubeless tires. Overall, this is going to be one of the best electric motorcycles in India in 2023. 
5. Hero Electric Optima HS500 ER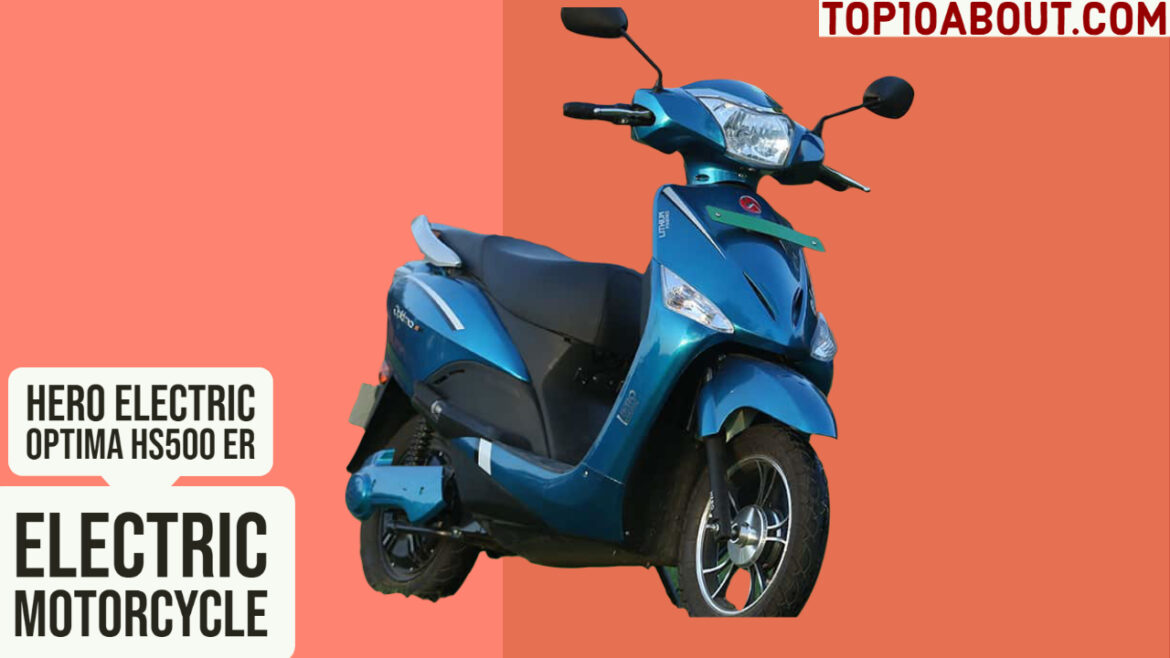 A best mileage electric scooter that will be most comfortable for drive and economical. Thanks to its off-road ability, automatic transmission, CVT gearbox, and best mileage that make it so popular in 2023. In the new model of this motorcycle, the braking type includes a combi brake system. The model comes in 3 different colors – Grey, Red, Blue. One full charging takes about 4 to 5 hours and that gives an output of 100-110Km ride. The best thing about this electric scooter for middle-class Indian people is the affordable price of 75 to 80 Thousand. 
4. Ultraviolette F77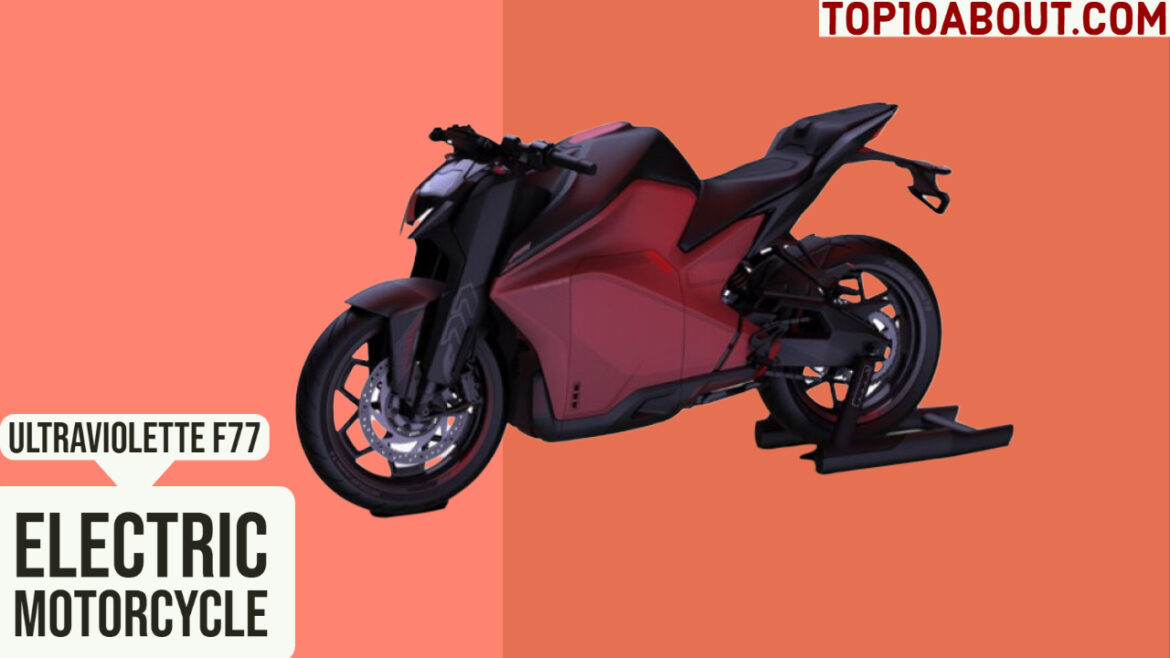 Ultraviolette F77 is another best electric motorcycle in 2023 but a bit expensive. The company has already injected more than 40 crores into this project. This company is a start-up motorcycle company based in Bangalore. They are specialized in making sports bikes. The most attractive thing about this bike is its striking design and color tapping.
The 25 KW power is the same as 33.5 bhp of power. The power gets transmitted to the rear wheel through its chain drive. Not to mention, the rider here gets a feel like a petrol bike without any engine sound. The 4.2KWh powered lithium-ion battery can deliver 130-150Km with a full charge. This is the first electric motorcycle in India to offer 147Kmph top speed.  
3. Revolt RV400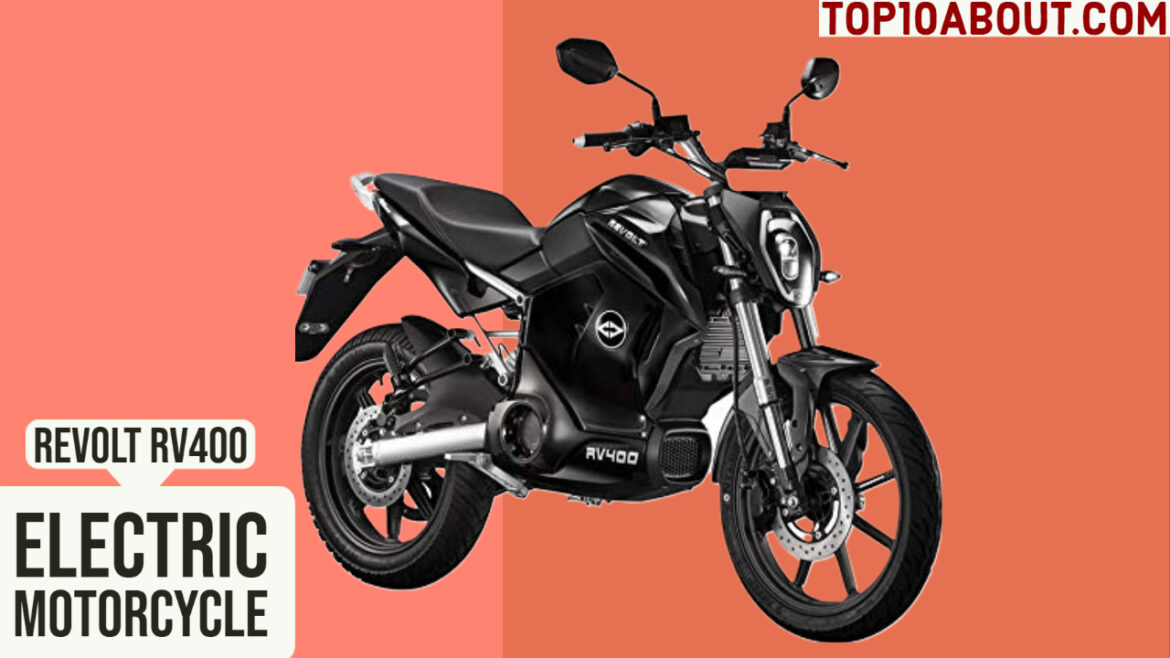 Revolt RV400 is another most popular electric bike in 2023. 3-KW powers this motorcycle and this can be found in the midsection of the motorcycle. It gets its power to the rear wheel by a belt drive that also makes the transmission silent. The power source or battery of this motorcycle is 3.24KWh large. With this, you can move anywhere between 140 to 150km with one full charge. 
The idle speed for Indian road conditions is 85kmph. The exclusive RV400 can cover the speed. You can connect the bike with the Revolt app for transferring data and charging it in the middle of the road. 
2. Okinawa i-Praise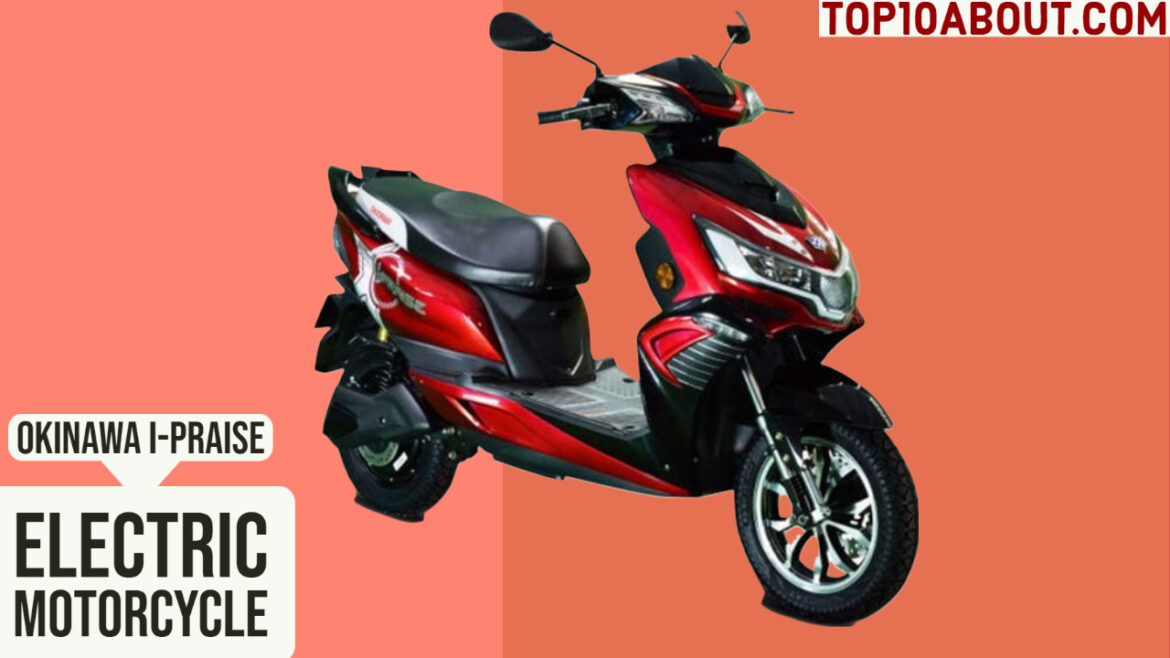 The i-Praise is another feature-packed electric scooter from the brand Okinawa. You can download a mobile application from the company. The mobile application helps in tracking the riding stats, battery statistics, and more. The features like central locking, anti-theft alarm, keyless entry, and USB port make it a perfect electric scooter. It can go up to 160 kilometers on a single full charge and is thus one of the best electric motorcycles in India to buy in 2023. It takes about 4 hours for a 100 percent charge to the batteries. 
1. Harley Davidson LiveWire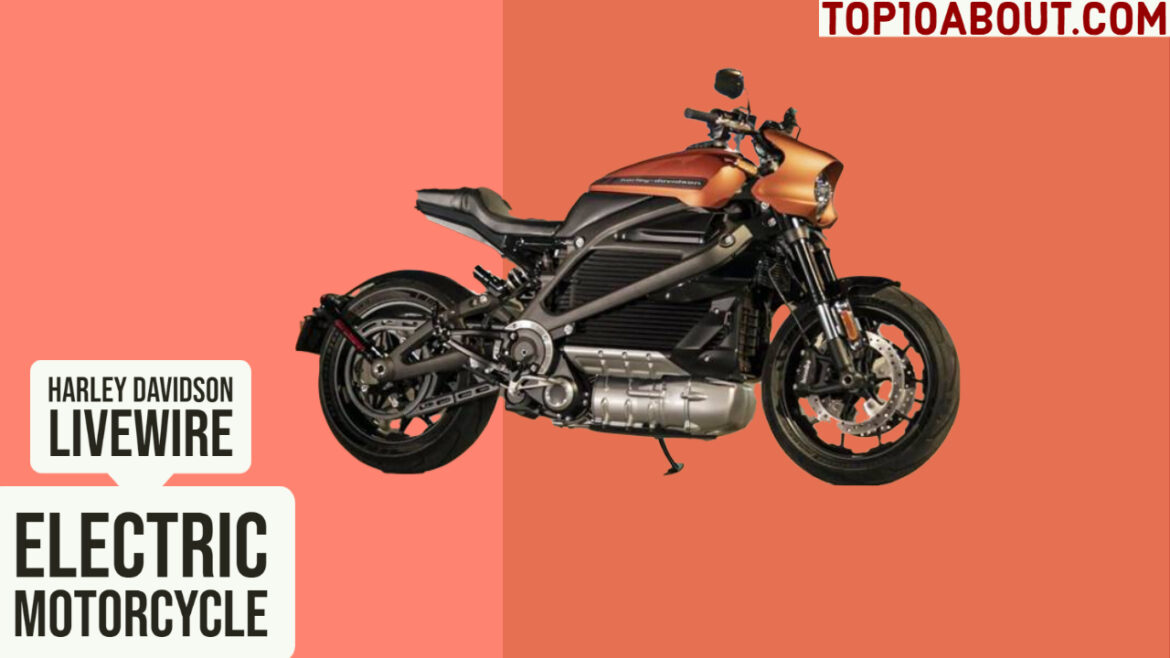 The best electric motorcycle in India is from one of the bike companies in the world. Harley Davidson is always a popular yet fabled brand. This motorcycle is famous for its outstanding quality and performance. The motorcycles are purchased to grab the thrill of their fullest power.
This electric motorcycle is not different from others. It comes with the same capacity as the other Harley Davidson gas-powered vehicles. This motorcycle is the right choice for beginners as this is easy for handling. The excellent suspension and shocks provide a safe ride on this motorcycle. In just three seconds, it gets accelerated to 60mph. This makes it the best hypercar in 2023.  
Highlights of Best Mileage Electric Motorcycles in India 2023

Sno.
Model
Price (ex-showroom)
Battery Capacity
Range
Charging Time
1
Harley Davidson LiveWire
50 Lakh
Li-Ion
15.5 kWh
235Km (City)
1 Hr
2
Okinava iPraise
1.0-1.10 Lakh
Li-Ion 3.3 kWh
160 km
4 Hrs
3
Revolt RV400
1.20-1.30 Lakh
Li-Ion
2.7 kWh
140-150 km
4.2 Hrs
4
Ultraviolette F77
3.0 Lakh
Li-Ion
4.2 kWh
130-140 Km
5 Hrs
5
Hero Electric Optima HS500 ER
75-80 Thousand
Li-Ion
48V/56 Ah
100-110Km
4-5 Hrs
6
Kabira Mobility KM 3000
1.25-1.35 Lakh
Li-Ion
4kWh
80-100 km
5 Hrs
7
Bajaj Chetak
1.0-1.10 Lakh
 Li-Ion
72V/45AH
85-95 km
5 Hrs
8
Ather 450
1.10-1.20 Lakh
 Li-Ion
48V/30AH
75-85 km
5 Hrs (80% in 1 Hr Fast Charge)
9
Hero Electric Photon
0.65-1.0 Lakh
 Li-Ion
72V/20 Ah
70-80Km
5 Hrs
10
Hero Electric Dash
50-60 Thousand
 Li-Ion
48V/28 Ah
60 km
5 Hrs
So, this was the latest collection of the best electric bikes & scooters in India 2023.