Are you still searching which are the cheapest Indian bikes? If yes, check out this list of top 10 cheapest bikes in India as of now 2019.
India has the most number of bike users due to the high population. Talking about Indian Two Wheeler sales is the 2nd biggest in the world. Numerous automotive companies are there in India such as Hero, TVS, Bajaj, etc. which sells bikes. Thus, due to more competition in the Indian two-wheeler market, cheap bikes are also available.
Besides that, as per India's trend, common people prefer to purchase budget bikes. The preference for budget bikes is due to its affordability and low maintenance. Besides that, most of the budget bikes are basically fuel-efficient and best mileage bikes in India. That's why the common Indian consumer always looks for the cheap bikes in India.
Meanwhile, if you also want to which are the low budget and cheapest Indian bikes in 2019, you are in the right place. We have prepared an ultimate list of the top ten cheapest bikes in India. These cheapest bikes are collected from various bikes manufacturer available in the Indian market.
Top 10 Most Cheapest Bikes in India
10. Hero Splendor iSmart

 
Hero Splendor iSmart is one of the most popular as well as the cheapest bikes in India. This fuel-efficient bike is powered up with an engine of 97.2cc that has the capacity to produce 7.8bhp power with a torque of 8.04nm. The bike offers good mileage of 75 Kmpl which will save your money and fuel as well. Besides that, the price of this bike is Rs. 49000-50000 which makes it among the top budget bikes in India.
See also– Top 10 Most Expensive Bikes in the World
9. TVS Phoenix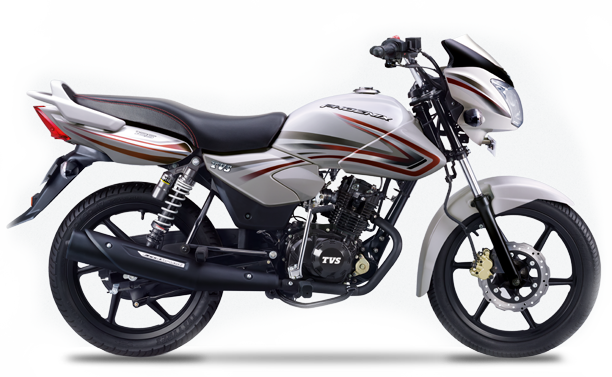 This is a standout amongst the most wonderfully planned bikes for streets as well as bike repairs in India. Phoenix is one of the most popular bikes from TVS motor company. It is a 125cc motorbike with a fuel capacity of 12 liters. It gives fully great torque and available in four colors as follow the Alaskan green, Moroccan red, Belgian black red, Helsinki black silver, and Oxford grey. The price of this bike in the Indian market is around Rs.49000. So, as per this low price, you could say this is also one of the cheapest bikes in India.
8. Honda Dream Yuga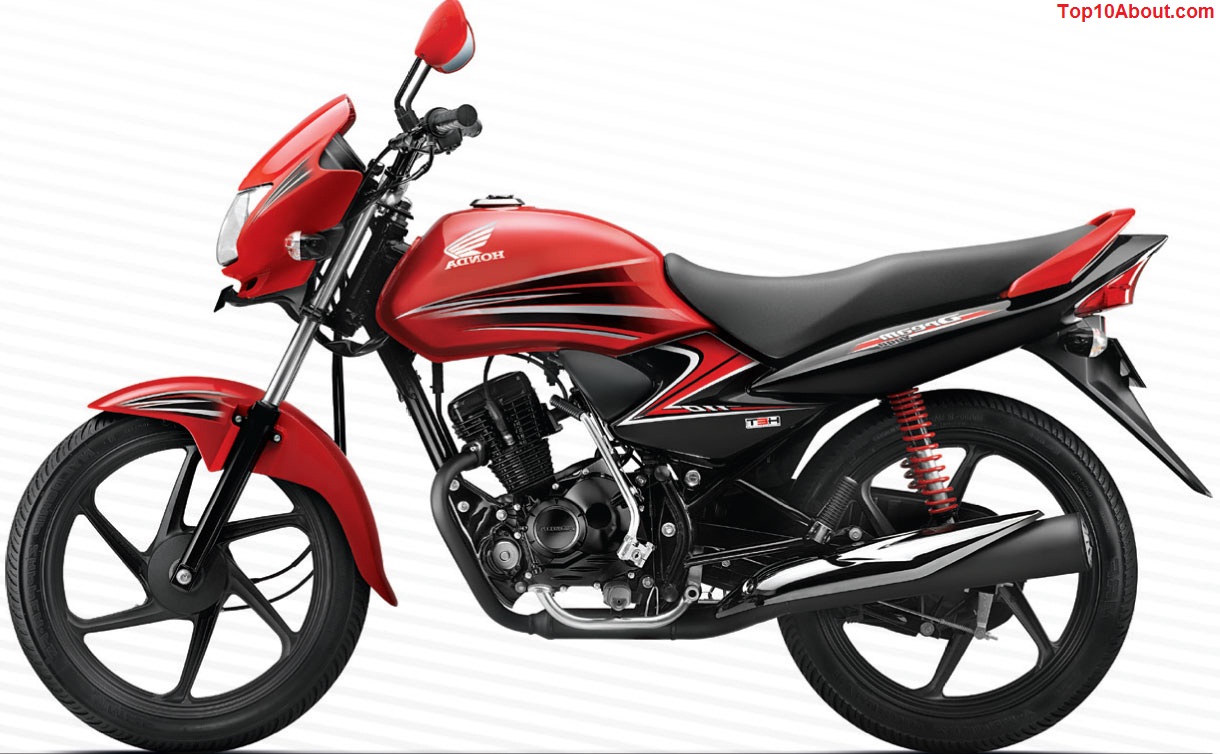 The Honda Dream Yuga has managed to look for the most attention. It is powered by the 109cc air-cooled engine which produces a torque of 8.91 @5500 rpm, 8 liters of fuel tank aptitude this is a great bike. The bike is on 8th spot in this list of India's cheapest bikes with the price of approx Rs.48000. This bike is available in many colors such as Black with heavy grey metallic, Black with sunset brown metallic, Black with red stripes, Sports red with black, etc.
See also– Top 10 Best Scooty for Girls in India 2019
7. Hero Passion Pro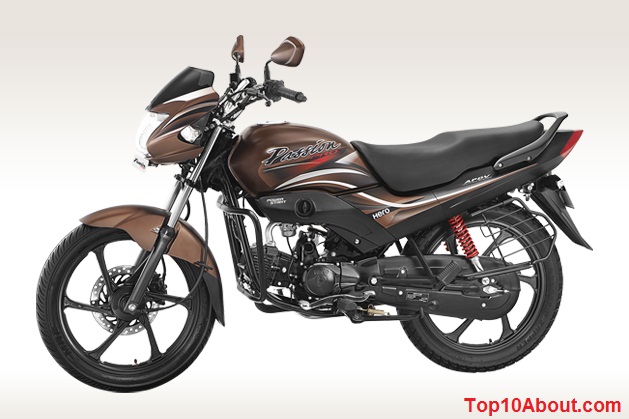 It's another cheapest bike in India. This is the number one choice for all Indian people who are looking for a family bike, not the sports one. The best thing about this bike is its fuel capacity which is 9.5 liters with a good mileage of 69 Kmpl. This bike packed with a 97 cc air-cooled, 4 stroke engine with a cylinder of 9.36nm @5500 rpm. The price of this bike is around Rs.46000 in India.
6. Bajaj Discover 100
Bajaj discover has observed such a massive success in terms of cheapest bikes in India. Combine with the 4 strokes 100 cc engine which produces 7.7 bhp powers at 7500 rpm, and produce 7.85 nm @ 5000 rpm maximum torque. The fuel tank capacity is 8 liters and the mileage of this bike is 91 Kmpl. It costs around Rs.45000 in Indian markets.
5. Hero Splendor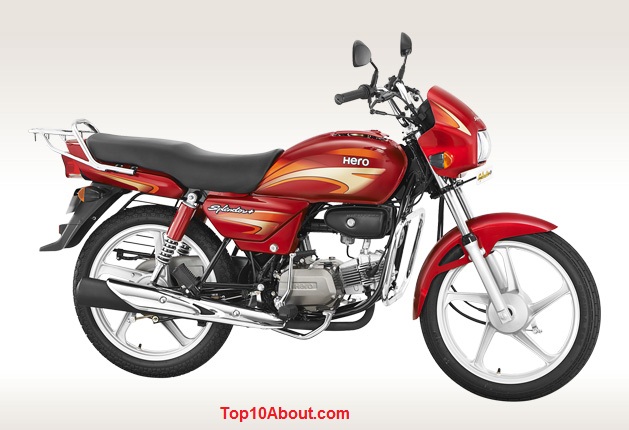 The hero splendor is among the most famous and best-selling bikes in India. In most of the houses, you can see this bike model. With its good looks and high-ranking, it is the first choice of many Indian. With 97cc engine, 4 stroked motor and a normal torque, this bike picked by several Indian as they trust the Hero items. You need to pay around Rs.45000 to buy this budget bike.
4. TVS Max 4R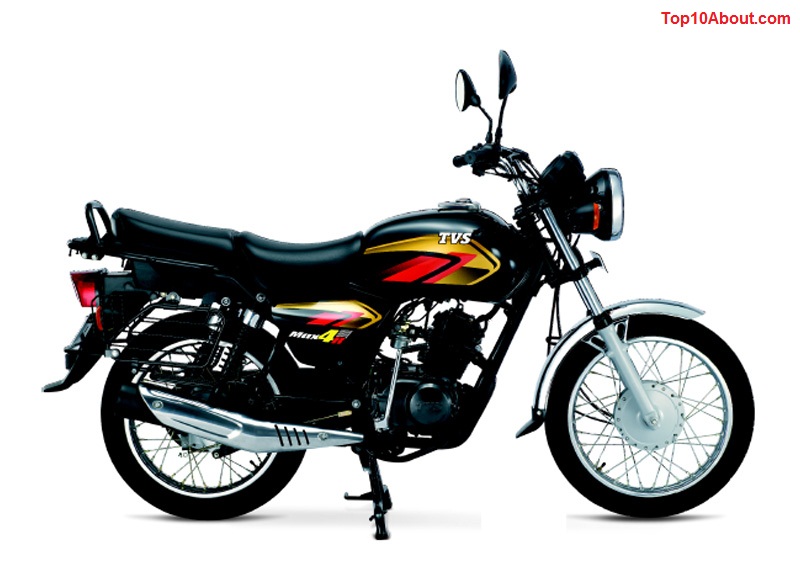 This is better and superb bike to purchase if you are looking for a bike that will give you a look and feel as a standard bike with super-efficient mileage as well as is perfect for Indian roads. TVS Max4R has got a really strong engine of 110cc. The price of this bike is something around Rs.44000 according to Indian market which makes it also among the cheapest bikes in India.
3. Hero MotoCorp HF Dawn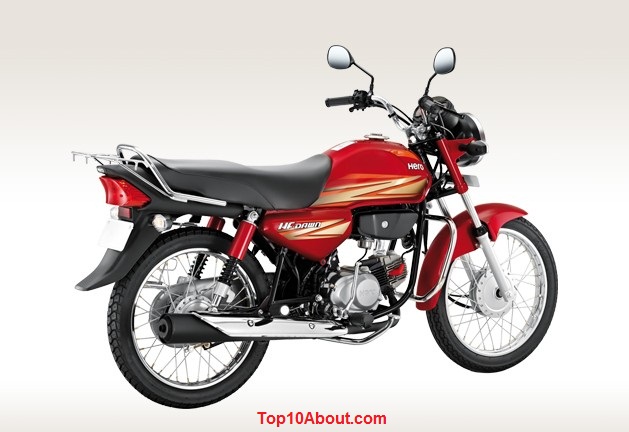 Hero MotoCorp HF Dawn is packed with a 100cc engine produce 7.80 bhp @7500rpm power and produce 8.04 Nm @4500rpm maximum torque. This is another one of the cheapest bikes in India with the price of Rs.43,300 in the Indian market. The speed and mileage of this bike is 90Kmph. Its dynamic look and super performance are enough to grab attention for both young as well as family men.
2. Suzuki Hayate

 
Suzuki Hayate, Yunhi Nhi Chalte promoted by Indian celebrity Salman Khan had spread it all over India. Mostly, Suzuki used to produce sports bikes but this model is truly a budget bike in India. The bike gets powered by a 112.8cc, 1-cylinder engine with the torque of 8.4Nm @5500 rpm. Especially it has managed to grab the attention of the young generation through its cool look. With the 8-liter fuel aptitude, the bike price around 43,000 in India which makes it among the top cheapest bikes in India.
1. TVS Sport ES
Today TVS Sport ES is at first position while we concern about cheapest bikes in India. It is one more incredible production from TVS. Being available in multiple color choice the bike packed with a 99.7 cc 4 stroke engine which produces 7.5 bhp at 7500 rpm maximum power and 7.5 nm @ 500 rpm maximum torque. The top speed of this bike is 85 Kph and the price of this bike is around Rs.42000 in India. So, due to the very low price, this bike is the cheapest Indian bike of the current time.