Who is the most beautiful and hottest American actress in 2023? Find in this list of the top 10 beautiful & hottest American actresses in 2023.
America is famous for many things and one of them is its beautiful and hot actresses. Some of them are also acclaimed as the most attractive and beautiful women in the world. As there are many competent actresses in America, scaling them on 10 as the hottest actresses in America was not an easy task. However, we have concluded a heartwarming list of the top 10 most beautiful and hottest American actresses in 2023. Follow the list and tell us your favorite American actress in the comment section. 
Top 10 Beautiful & Hottest American Actresses in 2023
Ariel Winter Workman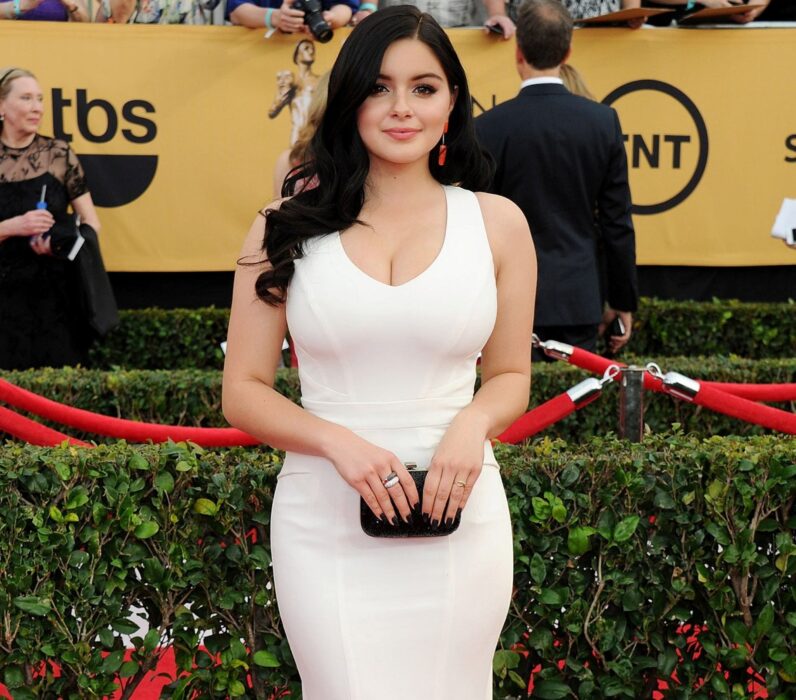 Ariel Winter Workman is an evident hottest American actress and voice artist born in January 1998 in Virginia. She is of Greek and German descent and a younger sibling to Shanelle and Jimmy Workman. She is a child artist working from the early age of 4 in a commercial advertisement in 2002.
Her first debut was in Listen up, a television drama followed by various shows like Monk, Bones, etc. Later giving her voice to Gretchen of Phineas and Ferb and landing the role of Alex Dunphy in Modern Family premiered from 2009 to 2020. She also acted in the animated film Sofia the First in 2012. Also gave voice to American movies like Marina, Bambi, and others.
This beautiful American actress even acted in several feature films like Kiss Kiss Bang Bang, Duress, and Opposite Day with her recognizable acting skills and received nominations and awards for outstanding performance.
See also– Top 10 Most Beautiful Girls in the World 2023
Victoria Dawn Justice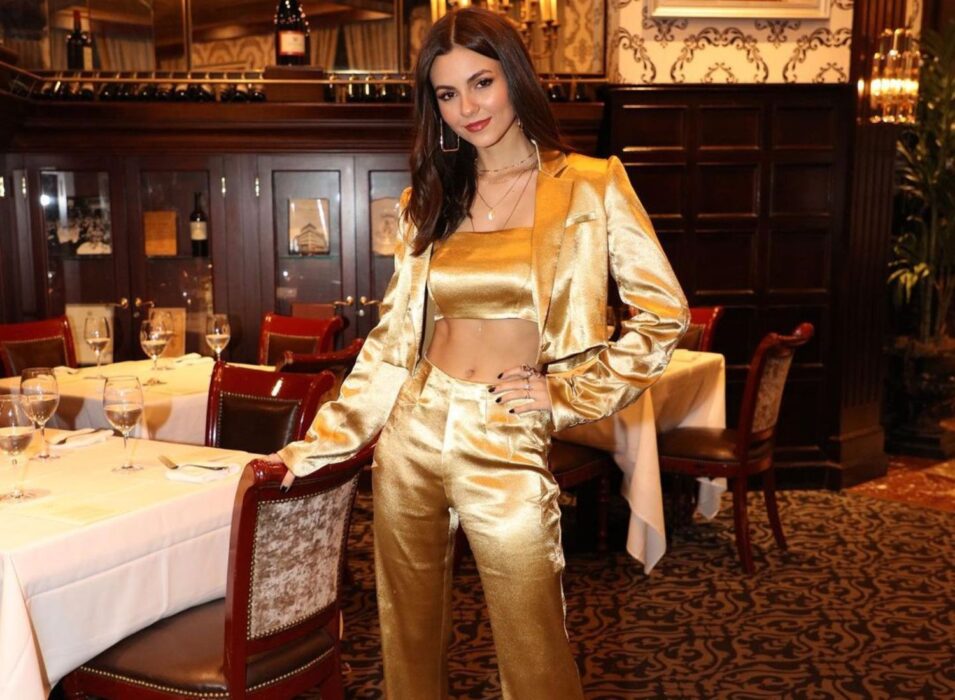 Victoria Dawn Justice is a popular American actress and singer. She is considered one of the most beautiful and hottest young Hollywood actresses. She made her debut in 2003 as a guest role in a Gilmore Girls episode at 10.
In 2004, she did a guest role followed by a short film Mary next year and starred in various advertisements Ralph Lauren, Guess, etc. Her first lead role was in Zoey 101 later joined Nickelodeon's shows to add many more opportunities to brighten her career. Her show Victorious on Nickelodeon garnered the second-highest rating in 2010, wherein she scored several tracks throughout its run. She made her singing debut by Gold in June 2013. Justice has several shows on her career list as a lead actress and singer to count from then, and her upcoming movies include California Kings and a romantic comedy on Netflix.
Emma Roberts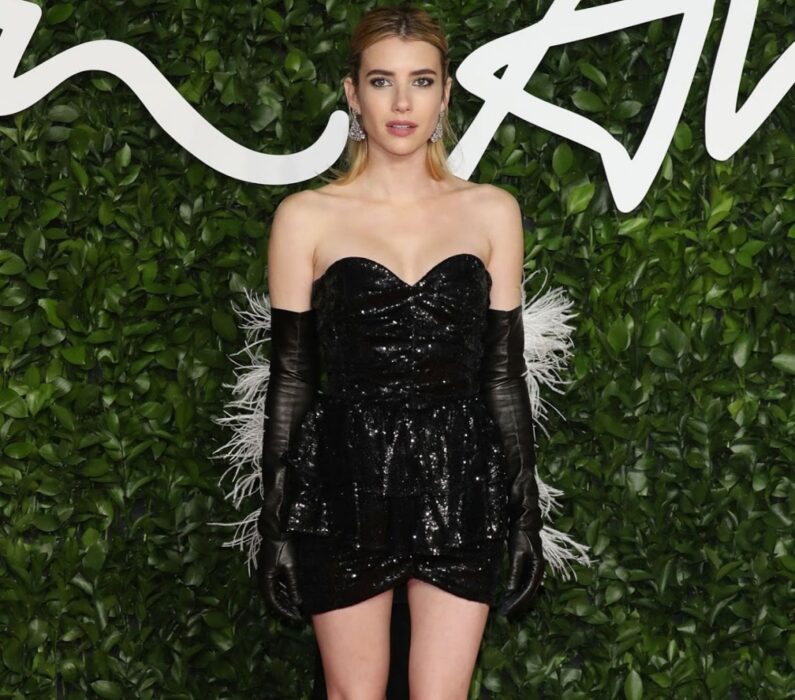 The stylish Emma Roberts is one of the hottest Hollywood actresses and singers. She was born on the 10th of February 1991 in New York City of the United States of America. Being from the theatre family background followed her aunt Julia Roberts on her sets in childhood later, pursuing acting as a career like her father and aunt. In 2004, this American beauty starred as the lead in the Nickelodeon sitcom Unfabulous airing for three years, and made a singing debut through them in 2005 named Unfabulous and More.
Emma returned to the screen with Aquamarine after a year of singing in various tracks to bag the Young Artist award. The singer announced an unspecific hold on singing to pursue acting and appeared in several films to achieve recognition. This hot actress from America holds 17.5 million followers on Instagram.
See also– Top 10 Most Beautiful and Sexiest American Women
Elle Fanning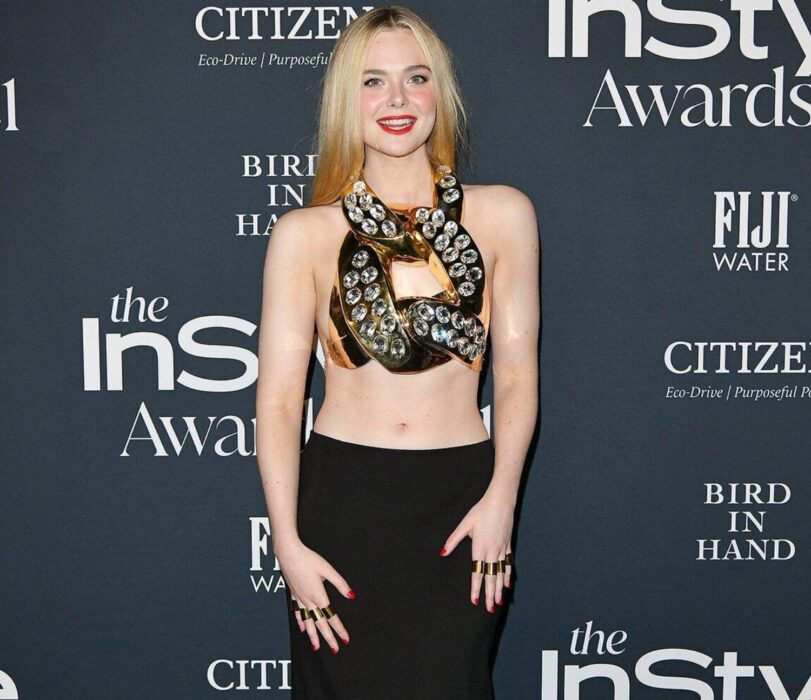 One of the hottest young female celebrities Elle Fann comes at 7th place among the top 10 most beautiful American actresses in 2023. Elle, a great actress from childhood, had managed to replace the producer's idea to cast twins with her alone by her skills at 6. By 2006, she started to get lead roles and appeared in various films alongside established actors such as Brad Pitt, Angelina Jolie, etc. Later in the year, 2011 received Spotlight Award at the Hollywood film festival for The Telegraph. In 2019 she was appointed as jury in Cannes Film Festival, recorded as the youngest jury member, and best actress nomination in 2021.
Bella Thorne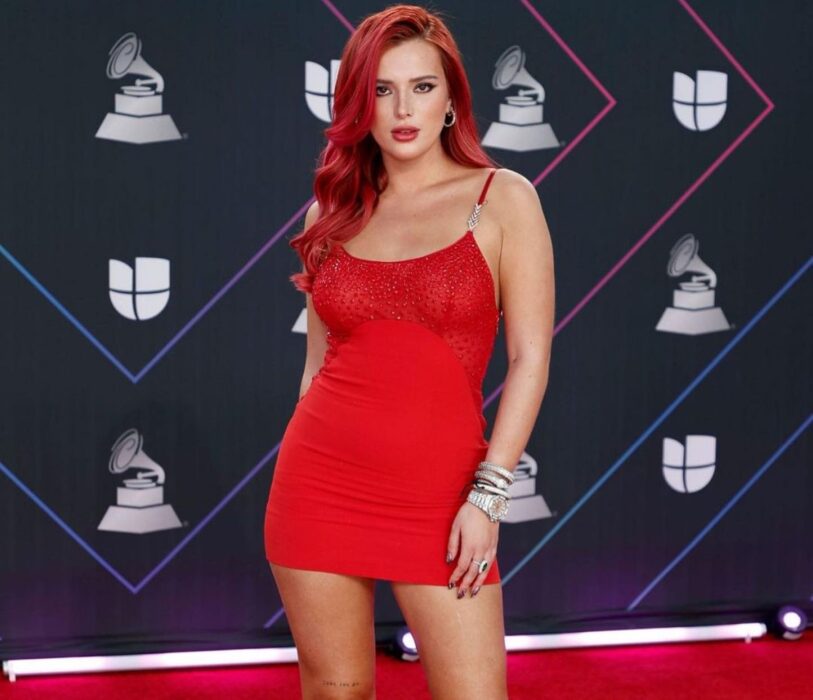 Bella Thorne, a sex symbol is ranked sixth in the hottest American actress list 2023. Besides being an actress, she flaunts her talent as a director, and singer, delivering markable hits to the industry. Bella also has a good command of various languages, including German and Welsh ancestry.
This hot American actress began her career with the American comedy film Stuck on You in 2003. The talented artist received her first award as Young Artist Award for My Own Worst Enemy in 2008. This beautiful artist flaunts her looks in commercials, including Tommy Hilfiger Ralph, etc. Her upcoming projects include Chick Fight and Leave Not One Alive.
Elizabeth Olsen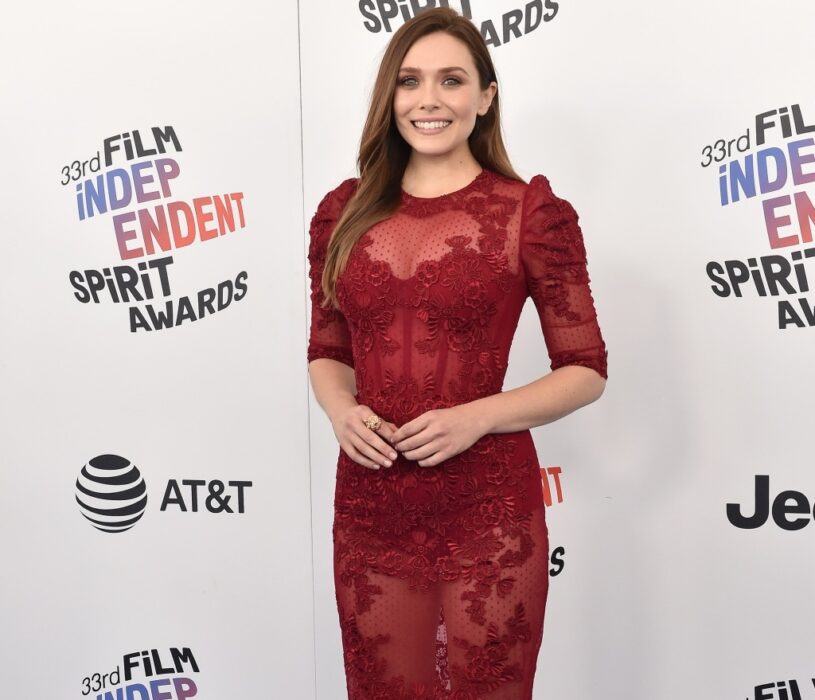 One of the sexiest Hollywood actresses Elizabeth Olsen comes in 5th spot among the top 10 beautiful American actresses in 2023. She is recognized worldwide for her portrayal of Wanda Maximoff/Scarlet Witch in the Avenger series. This hot American actress began her career in 1994 with How the West Was Fun at 04. She received various nominations and awards for her stunning performances in movies like Captain America: Civil War, Avengers: Infinity War, Endgame, WandaVision, Godzilla, etc. As per reports, Elizabeth engaged and then married Robbie Arnett after dating for 03 years, revealed in 2021. The stunning beauty is set to deliver another blockbuster Doctor Strange in the Multiverse of Madness by 2023.
Dakota Johnson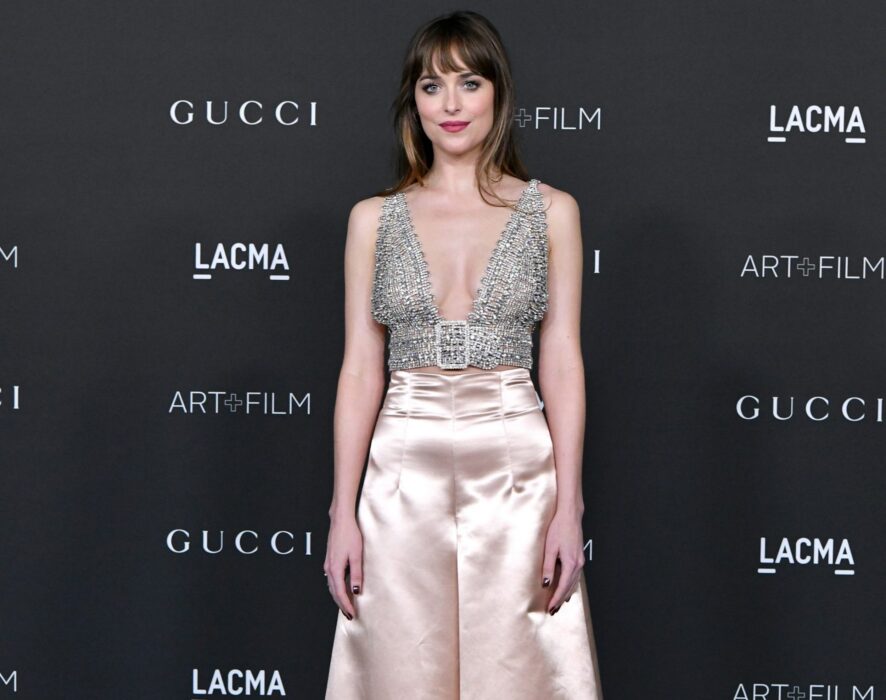 The 4th place for the most beautiful and hottest American actress goes to Dakota Mayi Johnson. She is a famous American actress, producer, and model born in Texas in October 1989.
Dakota debuted in the comedy movie Crazy in Alabama with her mother. She got her breakthrough in 2012 with the action comedy film 21 Jump Street in a supporting role. However, this beautiful American actress became a superstar after performing in the erotic romantic drama film series Fifty Shades and received a BAFTA Rising Star nomination in 2016 and people choice awards. She will appear and produce Rodeo Queens for Amazon Studios. Also, films under her production house starring herself, namely Interrupted, Forever, Unfit, Queens of Stone Age, etc.
Megan fox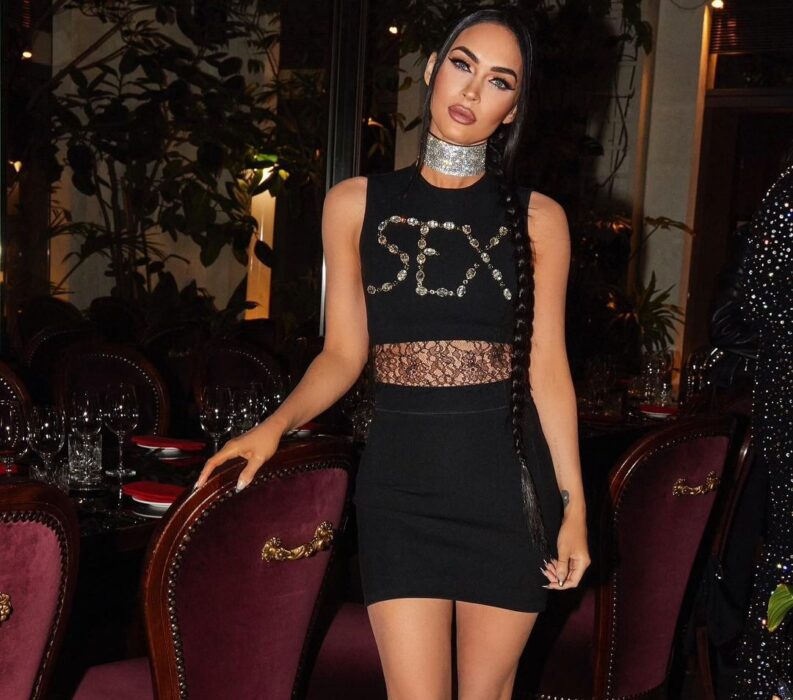 Sex symbol Megan Fox, an American Actress, Model ranked 3rd in the list of top 10 hottest American actresses in 2023. She was born on 16 May 1986 and began her career with the family film Holiday in the Sun in 2001.
Megan lived with her mother and siblings in the U.S. in her early days and learned to dance; later stepped into modeling. She becomes a star after her character as Mikaela Banes in the film Transformers 2007. She portrayed various characters, including the horror genre.
Megan Fox married her childhood sweetheart Brian Austin Green has 03 children together and called their marriage off after; 10 years in 2021. And as per reports, Fox engaged Machine Gun Kelly in Jan 2022. In the future, the stunning model holds her hands-on a drama-comedy Big Gold Brick, a 3D documentary, among others.
Scarlett Johansson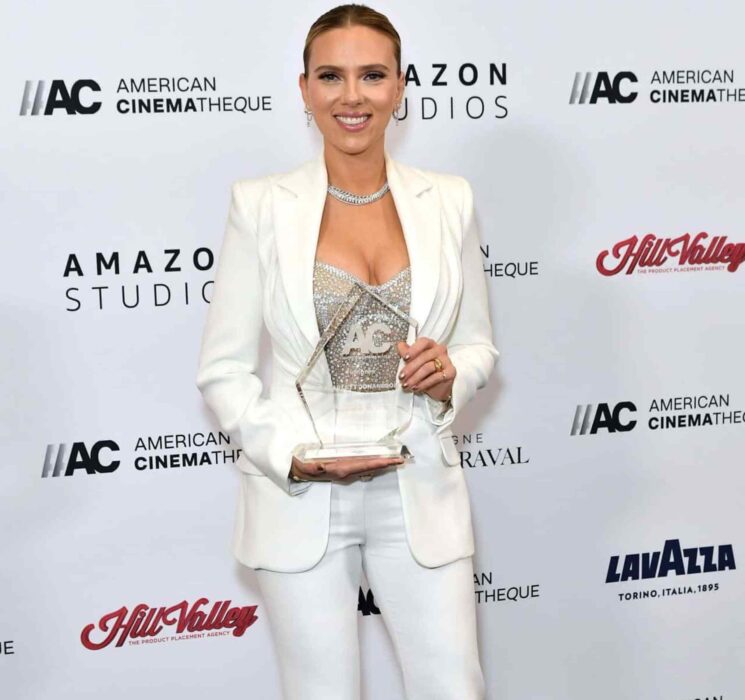 Scarlett Johansson is a global icon and among the highest-paid Hollywood actress. She is the 9th highest-grossing box office star ever with over $14.3 billion collections worldwide from her movies. She is also tagged as a sex symbol and as one of the world's most attractive women by many international magazines. Undoubtedly, she owns the 2nd spot in this list of hottest American actresses in 2023.
Her determination toward acting made her debut at 9 in the fantasy film North, followed by Manny & Lo, The Ghost World, and The Horse Whisperer moved on to adult roles. Some of her best movies include Lucy, Black Widow, Avengers film series, Iron Man 2, Captain America: The Winter Soldier, Captain America: Civil War, etc.
Alexandra Daddario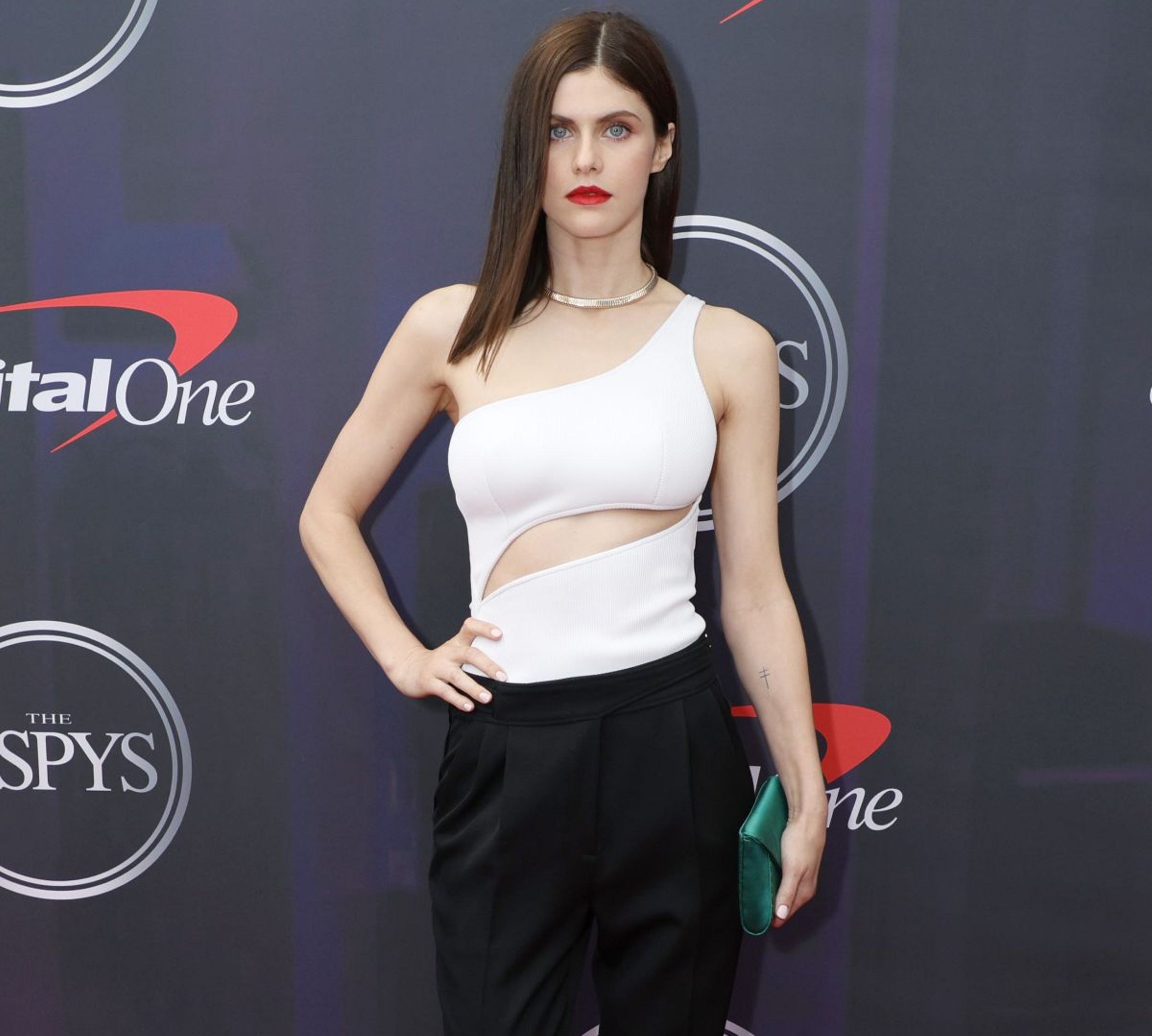 Alexandra Daddario finishes at 1st place for the most beautiful and hottest American actress in 2023. She is also one of the hottest actresses in the world. She was born on 16 March 1986 in New York, United States. Her best films include The Choice, When We First Met, San Andreas, Night Hunter, Hall Pass, etc. She left Marymount Manhattan College to pursue acting and debuted at 16 in All My Children, a drama on ABC. She received promising critical acclaim for the 1st season of the HBO series The White Lotus in 2021. Besides acting, she is widely famous for her beautiful face and bold personality. This beautiful American actress has over 21 million followers on Instagram which ascertains her popularity among the fans.