Do you want to know about the top hottest and sexiest women in Mexico? If yes, find out this list of the top 10 sexiest Mexican women in 2023.
One of the most famous countries situated in the northern part of the American continent is called MEXICO. Mexico is renowned for lots of things and one of them is their beautiful and sexiest women. Mexican beauties are very much popular around the globe for their talent and hot personality. That's why Mexico has proudly presented the most beautiful and hot women from time to time.
Now the question is who are the top hottest women in Mexico in 2023?
We have organized the best collection of the top 10 sexiest Mexican women in 2023. We have included 10 Mexican women in this list who are worldwide popular for their beauty, hotness, and profession. Let's have a look at the list and tell us your favorite Mexican beauty name in the comment section.
Top 10 Sexiest Mexican Women 2023
10. Angelique Boyer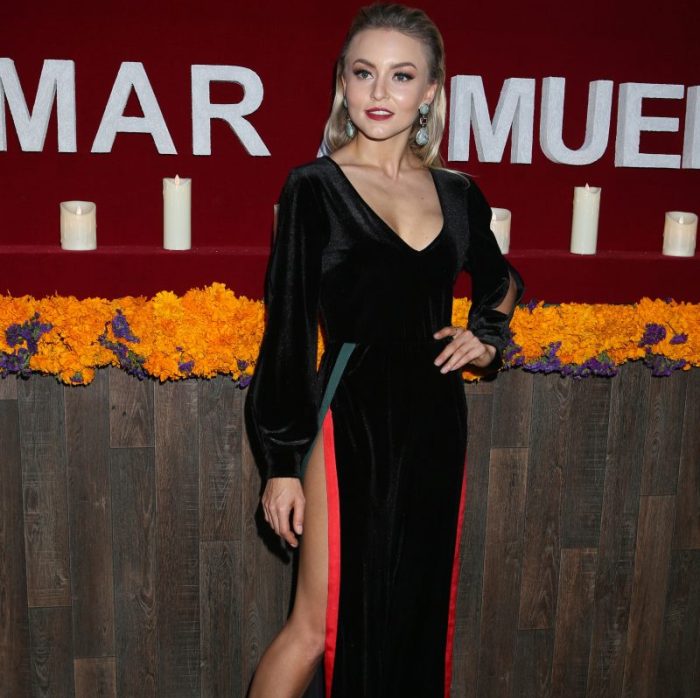 Angelique Boyer is a famous Mexican-origin actress, was born on 4 July 1988 in France. She and her family relocated to Mexico when she was only 2 years old. She started her career by doing secondary roles. Later she worked as a lead character in several movies and acquired popularity. Her work was critically acclaimed.
Boyer is one of the hottest Mexican celebrities of the current time. Her curvy figure and sweet eyes are addictive, and her innocent face does the rest. Young but very talented and one of the sexiest Mexican women stands at number 10 on the list.
See also– Top 10 Most Sexiest Models in the World
9. Dulce Maria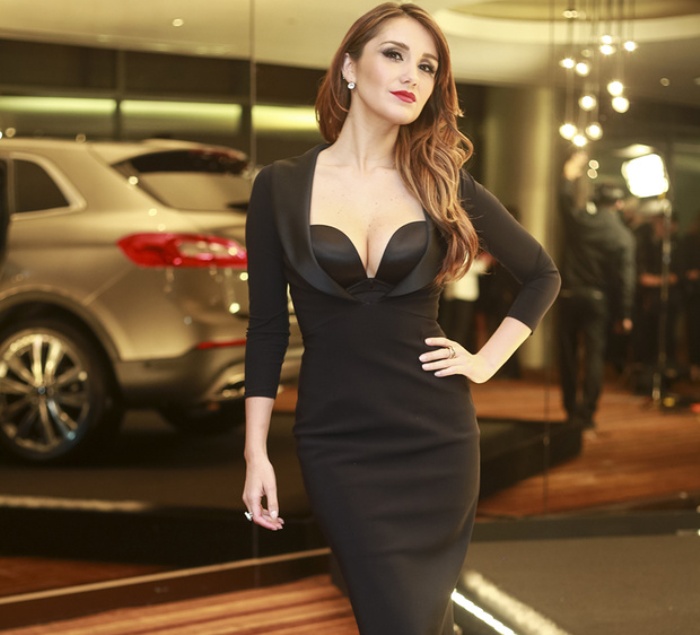 Dulce Maria is one of the sexiest ladies in Mexico. She was born in 1985 in New Mexico City. She is a popular Mexican singer, songwriter, actress, lyrist, and author too. And she made a huge fan following worldwide for her peaceful and melodious songs.
Maria started her career at the very young age of 8. She was part of the child show and some of the commercials too. She is famous because she has signed a contract with one of the most renowned studios universal. Besides that, she has won many awards for her amazing singing including s MTV Europe Music Award, Premios TVyNovelas, People en Español Award, and Premios Juventud. And apart from this, she is also popular for her hot personality and deserves the 9th spot here.
8. Camila Sodi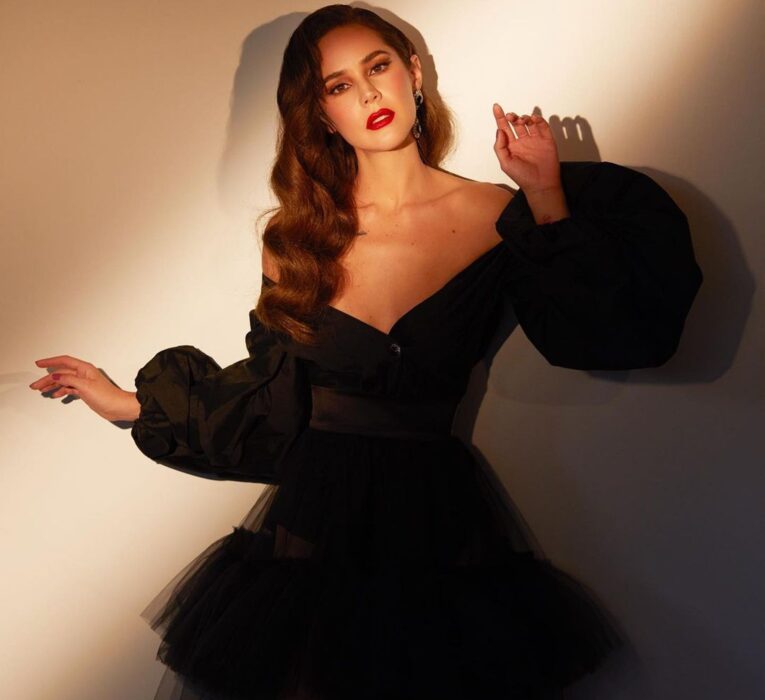 Camila Sodi is a model, singer, and actress from Mexico. She was born on 14 May 1986 in Mexico City of Mexico. She is one of the most popular Mexican women of the current time who belongs to the well famous Mexican family "Sodi Family".
Camila Sodi started her career by modeling the world and then became an actress. Besides that, she is also popular as the sexiest model in the country. And she enjoyed equal success in both fields actress & model.
See also– Top 10 Most Beautiful and Sexiest American Women
7. Martha Higareda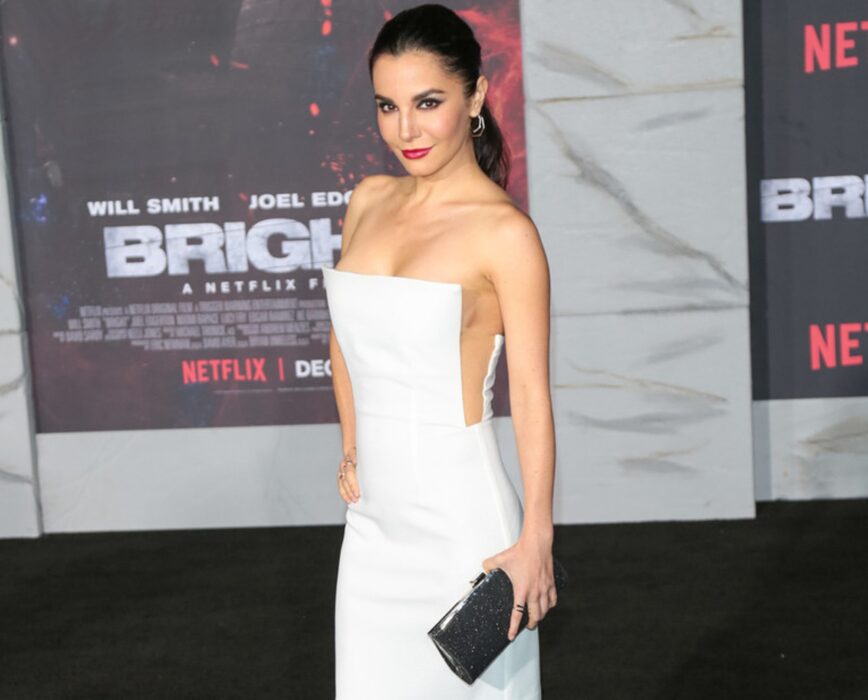 Martha Higareda is a Mexican actress TV producer and writer. She was born on 24 August 1983 in Tabasco, Mexico. She moved to Mexico from her native Tabasco to begin her acting career at an early age. Her acting career started with theater plays including Little Women and Don Juan. And now she is one of the most popular Mexican women in 2023.
Martha Higareda mostly works inside the country and is regarded as one of the top hottest women in Mexico. She appeared in Mexican TV shows and Mexican movies. She got her acting skill from her mother who is also a Mexican actress.
6. Maite Perroni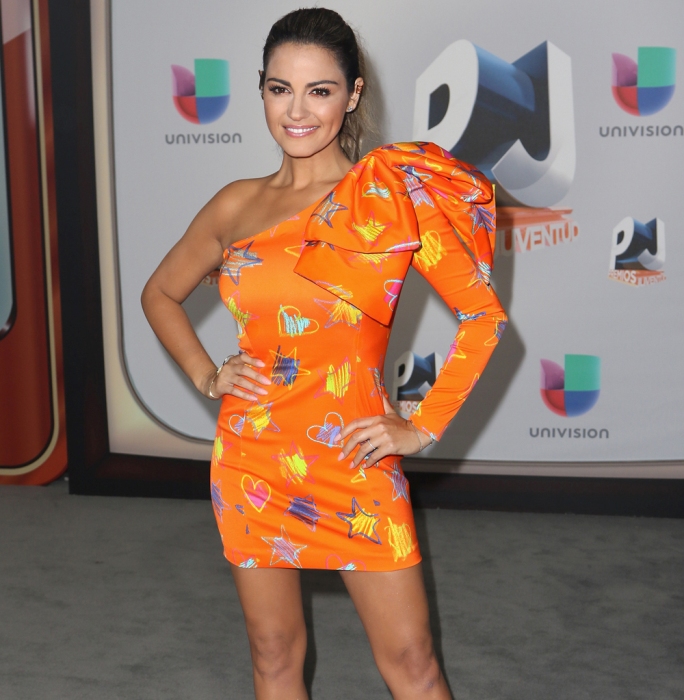 Any list of the hottest Mexican women is incomplete without her. Maite Perroni is another popular Mexican actress, model, and singer. She won the best actress of the year in 2016. She has been listed on the 100 most beautiful faces in 2016 for the 5th time in a row and 50 most beautiful people in the World for the 8th time in a row by People magazine.
Maite Perroni is the only actress who has been chosen by youth to have a Barbie doll designed after her. She is the sexiest Mexican lady among the youth. She is best famous for her work in TV serials including Rebelde, Cuidado con el ángel, Mi Pecado, Papá a Toda Madre, etc. Univision has named her "The New Queen of The Telenovelas" for her outstanding work.
5. Barbara Mori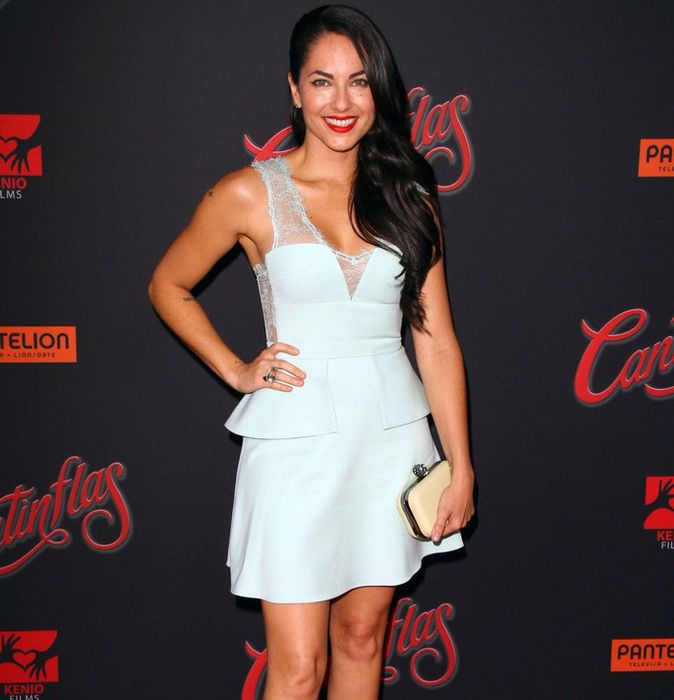 Barbara Mori is the most famous global face in Mexico who was born on 2 February 1978. She worked in many movies inside and outside the country. She is a Mexican actress, model, writer, and producer who has also appeared in many music videos.
Barbara has also been cast in Bollywood opposite Hrithik Roshan in the movie "Kites." According to some critics, Barbara is the most beautiful Mexican face of all time. Thus, no doubt, she is one of the sexiest Mexican celebrities in 2023.
4. Eiza González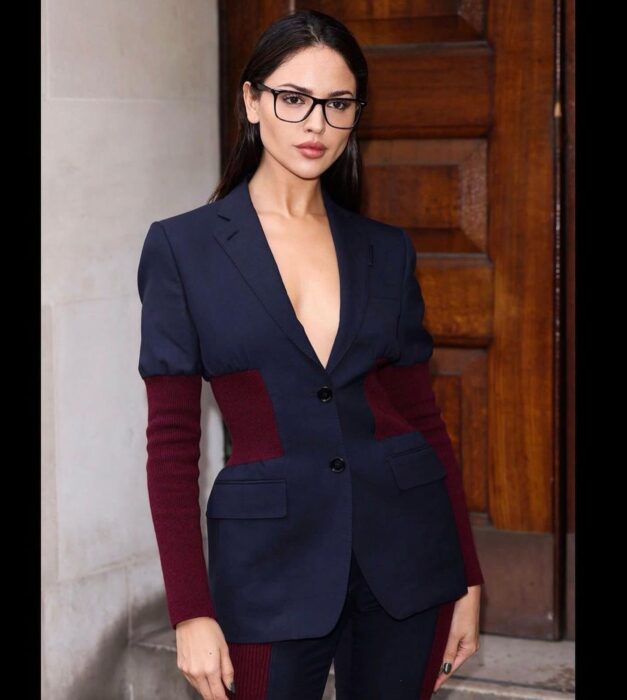 If you follow Hollywood and music, you must know about Eiza González. She is a hot Mexican model, actress, and singer by profession. She was born on 30 January 1990 in Mexico City. Her role as Lola Valente in the Mexican musical telenovela Lola, Erase Una Vez made her popular overnight. Some of her best Hollywood hits include From Dusk till Dawn: The Series, Alita: Battle Angel, The Fast and the Furious: Hobbs & Shaw, etc. She appeared in some of the music videos and TV soaps also. She has exotic beauty and a curvy figure and a well-maintained shape. And she truly deserves the 5th spot in this list of the top 10 sexiest women in Mexico.
3. Yanet Garcia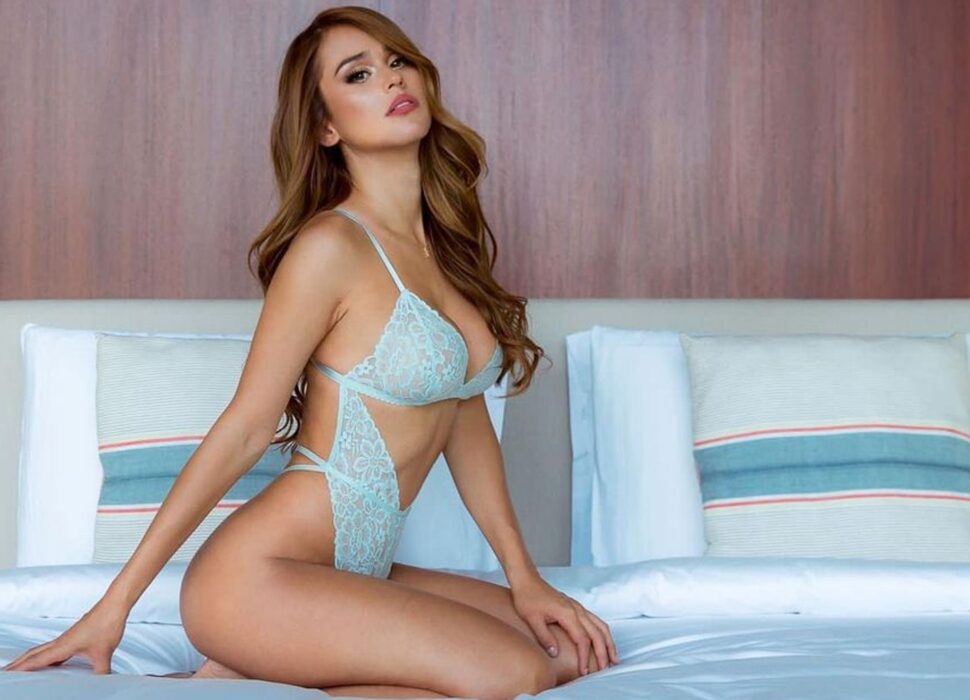 One of the hottest female weather reporters in the world Yanet Gracia gets the 3rd spot on this list. She was born on 14 November 1990 in Monterrey City in Mexico. She is a Mexican hot weather girl and model widely famous for her superhot personality. Also, she is popular as the sexiest Mexican woman, with her sexy curves and too-hot physics. Her figure size is 38-24-38 with dark brown eyes, blonde hair, and 5ft. 6in. tall height that makes her stunning.
2. Jessica Alba
Jessica Alba is referred to as a sex symbol not only in Mexico but also in the world. She is a Hollywood actress and businesswoman who was born on 28 April 1981 in Pomona, United States. Her paternal grandparents were both the children of Mexican immigrants that's why she is Mexican beauty. Her charismatic personality proves why she is treated like this. She has made her presence on every list of the hottest women in the world.
Jessica Alba's popularity in Hollywood never gives you a second thought about her beauty. She is also regarded as one of the sexiest Hollywood actresses in 2023 of the current time. Regarding being sexy, Jessica is a very tough contender to beat. A most famous face from Mexico Jessica Alba is the second sexiest Mexican woman celebrity.
1. Salma Hayek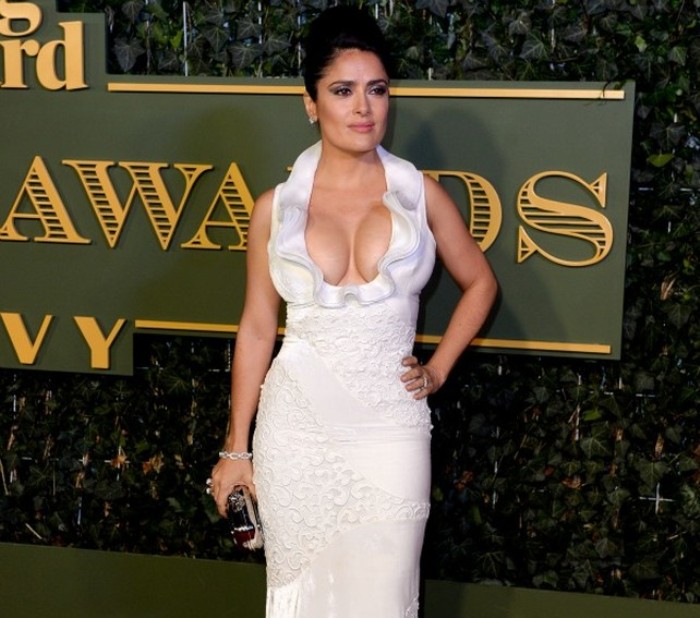 Salma Hayek is the sexiest woman in Mexico of all time. She is a Mexican actress and producer. She made her debut in 1989 on the small screen after that she did not look back. After working enough in Mexico, she moved to Hollywood and gained popularity and success without being fluent in the English language which shows her immense talent.
Salma Hayek is the most awarded Mexican personality. She broke language barriers and became the most popular actress in Hollywood. She was nominated for an academy award for her role in "Frida" in 2002. When it comes to sex appeal, no one can beat her. Salma Hayek is the most desirable woman of all time.
Conclusion
There are lots of other beautiful and sexy Mexican ladies, but we have listed only ten sexiest Mexican women. We tried to list the most famous and successful women in their respective areas. These women are good at what they do. They are desirable attractive and sexy. They set the parameters of beauty not only in Mexico but also around the world. Besides that, they are popular in Hollywood as well as around the globe. We hope you will like our countdown of the sexiest Mexican women.