If you're searching for the best Indian mobile insurance companies, follow this list of the top 10 mobile phone insurance companies in India.
Nowadays technology expanding fast and people across the world make use of mobile phones because of several advantages. But most of them forget to insure their cell phones and face many difficulties later. In case you buy new expensive handsets, you should go for insurance straightway as you can easily recover your amount easily in case of any damage, theft case, unexpected circumstances, or accident.
While looking for mobile insurance, the appropriate selection of an insurance company is most prominent. Obviously, you should go with a trusted insurance mobile company which can give you better service and easy claim.
If still you are puzzled, don't worry just follow the list. We have recommended here the top 10 best mobile phone insurance companies in India.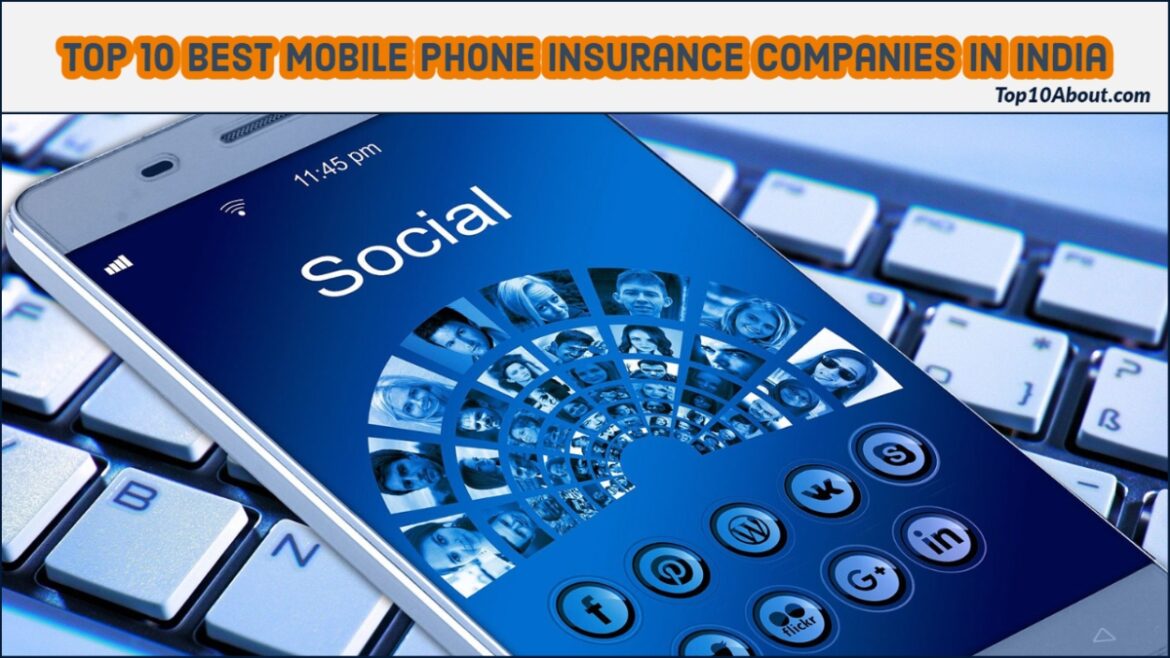 Top 10 Best Mobile Phone Insurance Companies in India
10. Gadget Cops
Gadget Cops comes at number 10th spot in our list of best phone insurance companies in India. This company provides mobile repair, protect and all sorts of insurance services. You can get coverage against liquid damage, accidental, electrical faults and warranty extended service from this insurance company. You will get complete protection on your phone for 2 years. This company offers free pickup and cashless delivery services to the people. So you can go to this company for your mobile phone insurance.
See also– Top 10 Most Popular Smartphone Brands in India
9. Onsite Secure
Onsite Secure is another trusted smartphone insurance company that provides good service to the customer. This company offers extended warranty and mobile insurance service and known as one of the best mobile insurance companies in India online. You can get a wide range of insurance plans from this company which covers different types of damage, screen protection, or extended warranty. The insurance plan ranges are different and it always depends on the user's need. The company mostly repairs the device in authorized centers and gives it back to the customer within the delivery date.
8. Warranty Bazaar
Warranty Bazaar is another online portal where you can ensure your mobile phone. This company also provides extended warranty offers at an affordable price. This company is known as trusted insurance for smartphones in India. You can get 4 different plans which start from 699 rupees to 30k rupees. Each of its packages consists of 12 months of accidental, liquid damage support and F-secure anti-virus. This is a government-registered company and a trusted one so you can go for this company for your mobile insurance. No doubt, this company deserves the 8th spot on our list.
7. SyncNscan
SyncNscan comes at number 7th position in our list of the top ten best insurance companies for mobile in India. This is a trusted company that offers all sorts of accidental, theft, and liquid damage security. It also takes care of your important data during the repair service. This company has different plans so that you can easily choose the best plan for you according to your requirement and budget. This company provides services for iOS, windows, and android. You can get insurance plans from this company on mobile purchases through Amazon.
6. Mobile Assist
If you are looking for one of the best mobile phone insurance companies then Mobile Assist is another better option for you. Mobile assist is a reputed company that offers various insurance plans for your mobile phone security. It provides insurance for Blackberry, Windows, Apple, and Android operating systems. This company offers a doorstep pickup and drop facility for customers. This company offers you a temporary mobile to use until your phone is repaired. To know more details about their plans and services you can call their toll-free number.
5. AppsDaily
AppsDaily offers one year of complete physical coverage for your mobile for any type of physical or liquid damage, burglary, theft. This company also keeps your important SMS and other valuable data as backup. This is a special kind of application that is well available in the App Store and it offers 3 steps protection claiming process like calling the customer-care, visit the nearest center with required documents and submit them and collect your replaced device within 10 days.
4. New India Assurance
This is owned by the government of India and it covers liability, commercial, personal, cellular, and mobile phone insurance. As per its terms and condition, it covers riots, terrorist activities, fire accidents. It never gives any compensation for any kind of international tampering. This company comes at number 4th position in our list of best mobile phone insurance companies in India. But the only problem is you can't get any type of online service from this company. You have to go to your nearest office to apply for your insurance.
3. Quick Heal Gadget Securance
Quick Heal provides mobile security with gadget insurance and you will get physical and liquid damage, theft, and fire damage, and burglary compensation from this insurance company. This company has various insurance plans and its starts from just 599 rupees to 2,499 rupees. It provides services to iOS, window, and android users. It is also available in the App store.
2. Times Global Insurance
This is known as one of the best mobile insurance companies. You can ensure your mobile, iPhone, and laptops under this trusted company. You can get online insurance for mobile phones from this company. In case of loss or theft case, this company provides fully cashless insurance against liquid damage, theft or screen cracks, or any kind of malfunctions or damage. It comes at number 2nd position in our list.
1. Syska Gadget Secure
Syska Gadget Secure comes at the top of the list of the top 10 best mobile phone insurance companies in India. This is a reputed insurance company that covers insurance for your phone against various aspects like fire, physical or liquid damage, and burglary and theft case. You will get compensation for your phone damage once you insured under this company. You can get various plans for your mobile insurance which is mostly starting from 799 rupees to 2,999 rupees. Each plan has different terms and conditions so you can choose your insurance plan according to your requirement.