Your search for the best tourist places in New Zealand ends here. Check out this list of the top 10 best places to visit in New Zealand.
When the thing comes to vacation then we must think about sea beaches, mountains, islands, and glaciers. All these things provide awe-inspiring fun, enjoyment, and a thrill experience. For such reasons, New Zealand can be the first preference of any travel enthusiast as it is an ideal country where you can easily spend your vacation trips with more fun and entertainment.
Undoubtedly, New Zealand is one of the most popular places to visit in the world for travelers. In New Zealand, you can easily find a mix of the traditional and modern culture of living style. When the thing comes to tourist spots you can get various options. We have shortlisted here the top 10 best tourist destinations in New Zealand. Let's have a look at the list and tell us your favorite place in New Zealand in the comment section.
Top 10 Best Places to Visit in New Zealand
10. Coromandel Peninsula
If you want to enjoy the amazing golden sand beaches then the Peninsula is always a magnificent spot for you to spend your holiday. If you are looking for some best summer vacation destinations in the world, you should go for this place. Ample of visitors come to this beach every day as this is one of the best places in New Zealand where you can enjoy and refresh yourself with the beautiful sight of the beach. So if you are going to New Zealand then never miss this place.
9. Abel Tasman National Park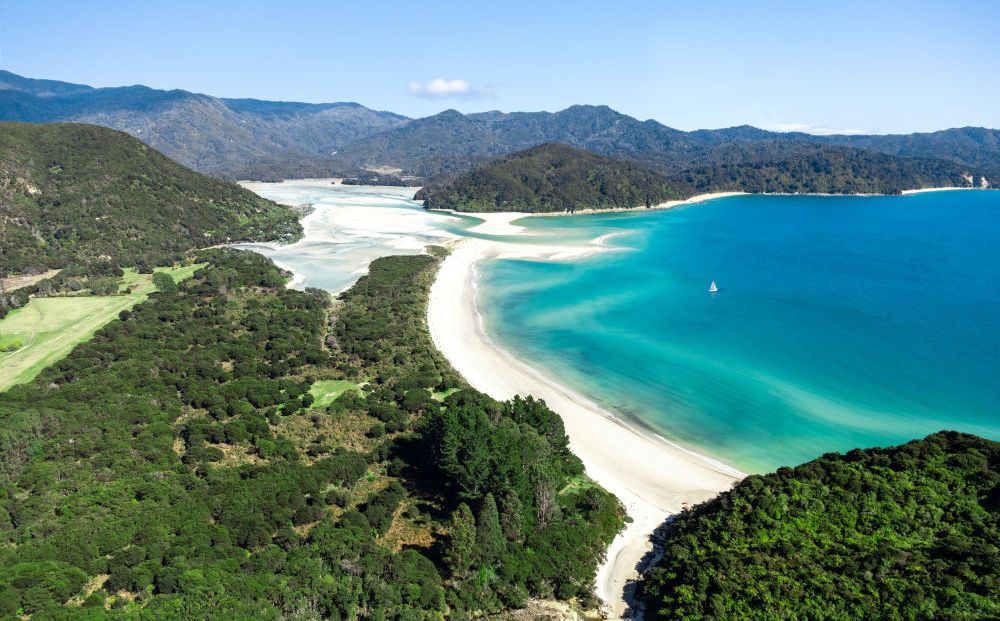 This is one of the most popular tourist attractions which is located on the northern side of the South Island. Most of the hikers come to this place for their enjoyment and hiking. This vast national park is very famous for its beautiful surrounding, environment, and blue penguins. You can also enjoy different kinds of birds in this region which definitely gives you a great experience for sure. Every year a huge number of tourists visit this place of New Zealand from all around the world.
See also– Top 10 Best Places to Visit in Switzerland
8. Sky Tower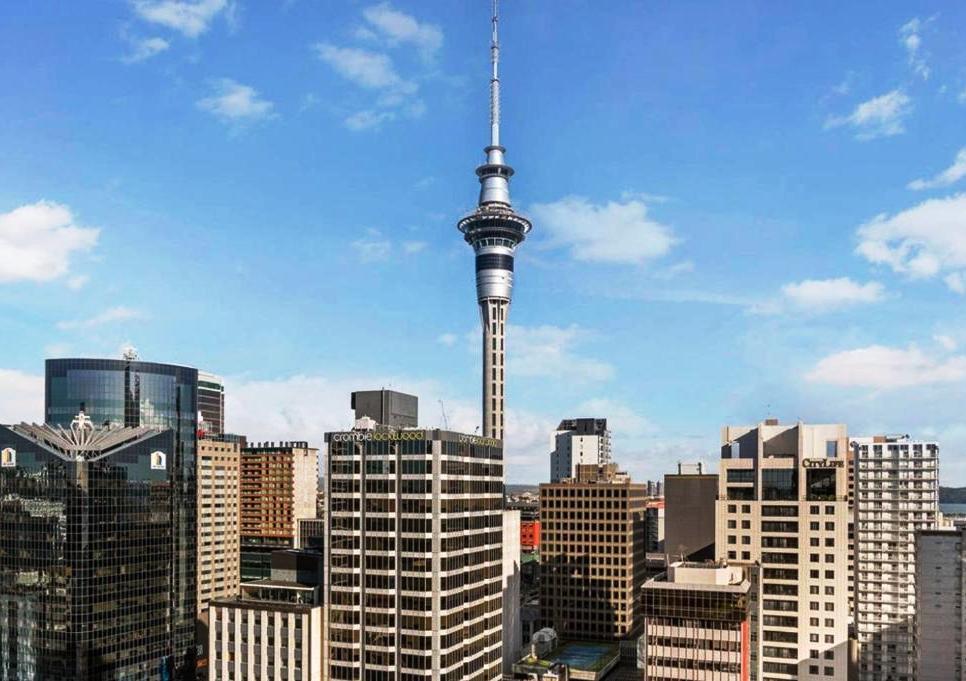 Sky tower is another most popular center of attraction in New Zealand which is almost 328 meters telecommunications tower. This is known as the tallest free-standing structure of New Zealand which is present in the Southern Hemisphere. Orbit revolving restaurant is near to it and you can enjoy almost 80 km views from this iconic stricter which is known as Sky Tower. Therefore, it will be worth visiting this most popular New Zealand place.
7. Napier Art Deco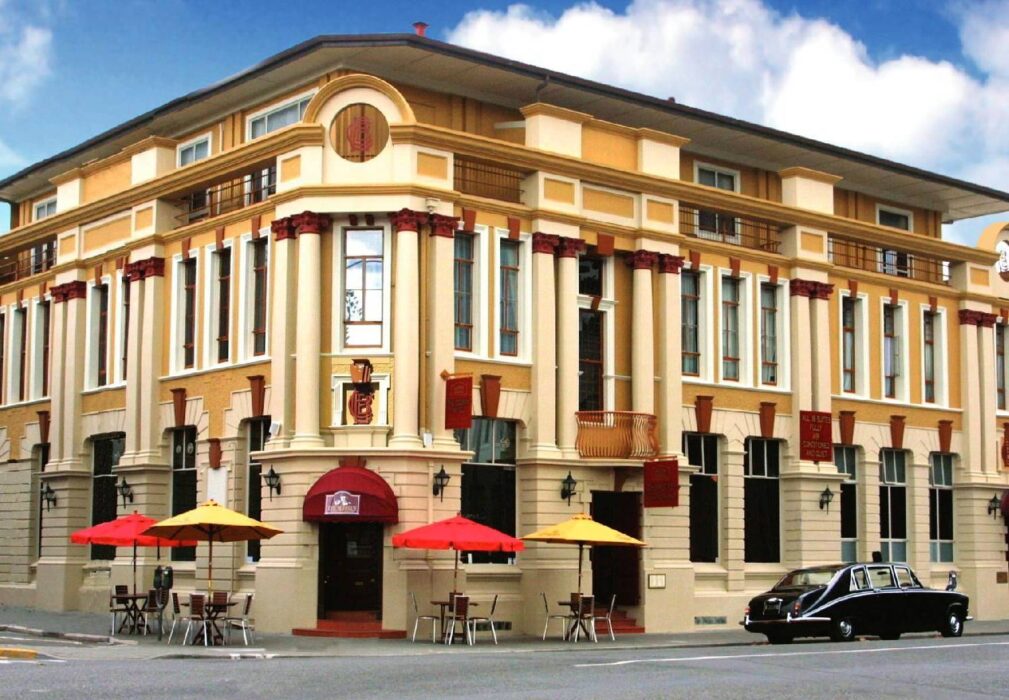 Napier Art Deco comes among the most iconic destinations of New Zealand where you can enjoy some beautiful deco architecture. A great walk, lots of historical things to know, vintage cars event, and many other things to witness. Every year numerous tourists come to this place to enjoy the excellent architectural art. So if you have an interest in architecture, cars, and history then you can visit this spot which is really unique as compared to other Napier art from other countries.
6. Kaikoura
Kaikoura is really cool place and one of the best places to visit in New Zealand for tourists. That's why so many travelers love to visit this destination of New Zealand. If you are a seafood lover then Kaikoura is the best place for you. You can enjoy the beautiful sea view and enjoy the sand also. Dolphins, sperm whales are some of the main attractions of this place and you can also go for a wilderness walk through the Kaikoura forest which is always thrilling and remarkable for the trip.
5. Franz Josef Glacier
If you want to enjoy some cool glaciers in New Zealand then Franz Josef Glacier is always best for you. This glacier is present in Westland National Park which is in the Southwest. A place to witness natural beauty that will leave you in a WoW moment. You can enjoy this beautiful glacier by hike or by helicopter. Most people come to this place to enjoy the natural beauty of this place. So don't miss this beautiful place if you are in New Zealand.
4. Wai-o-tapu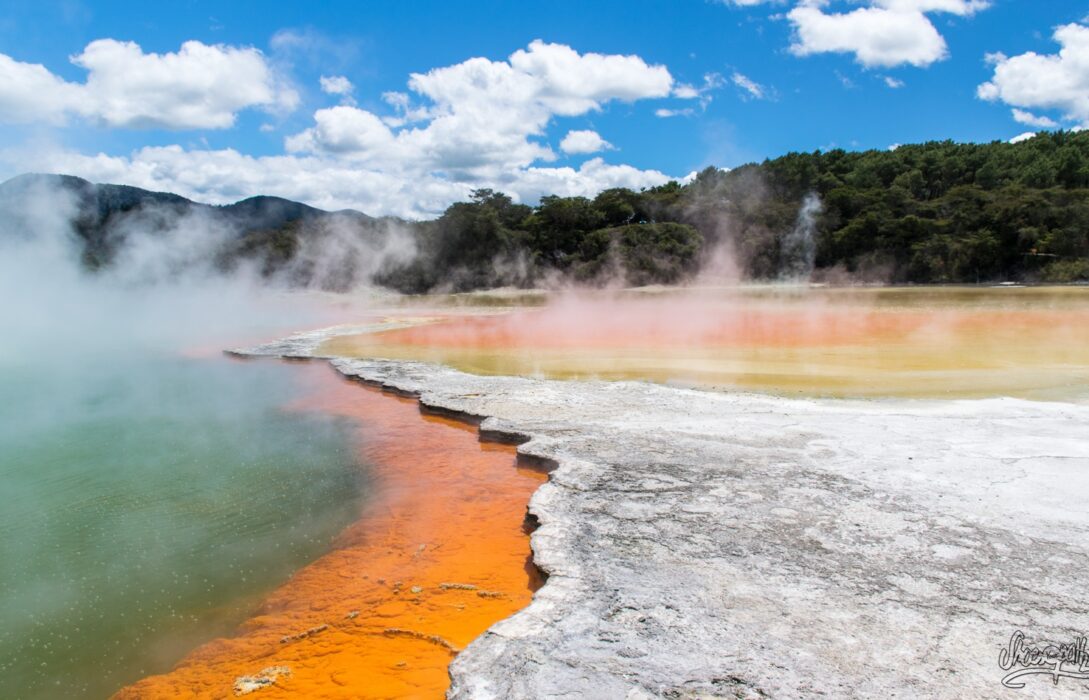 Wai-o-tapu is present on the North Island and this is truly a most beautiful destination in New Zealand. You can enjoy your hike in this beautiful place, you can also enjoy the geothermal activity here. Besides that, you can also experience the volcano trekking path in this location which always gives you thrill as well as an overwhelming experience. This spot of New Zealand has a great history as a tourist destination. You must include this site in your list of the top 10 best places in New Zealand.
3. Tongariro Alpine Crossing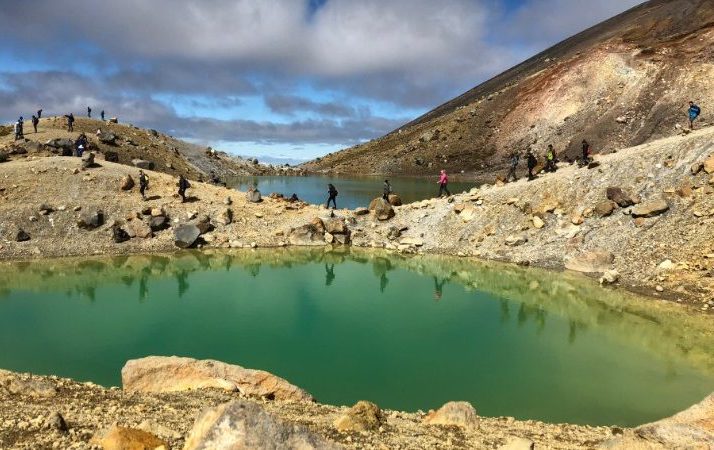 No doubt Tongariro Alpine Crossing is also one of the great tourist attractions in New Zealand and it is located in the center of North Island. Here you can enjoy the Emerald and Blue lakes which are really amazing and if you are going to New Zealand then never miss this place. It is among the most famous day hikes in the country. It is a World Heritage site that has the division of twin status, as it has been recognized for both its natural and cultural connotation.
2. Bay of Islands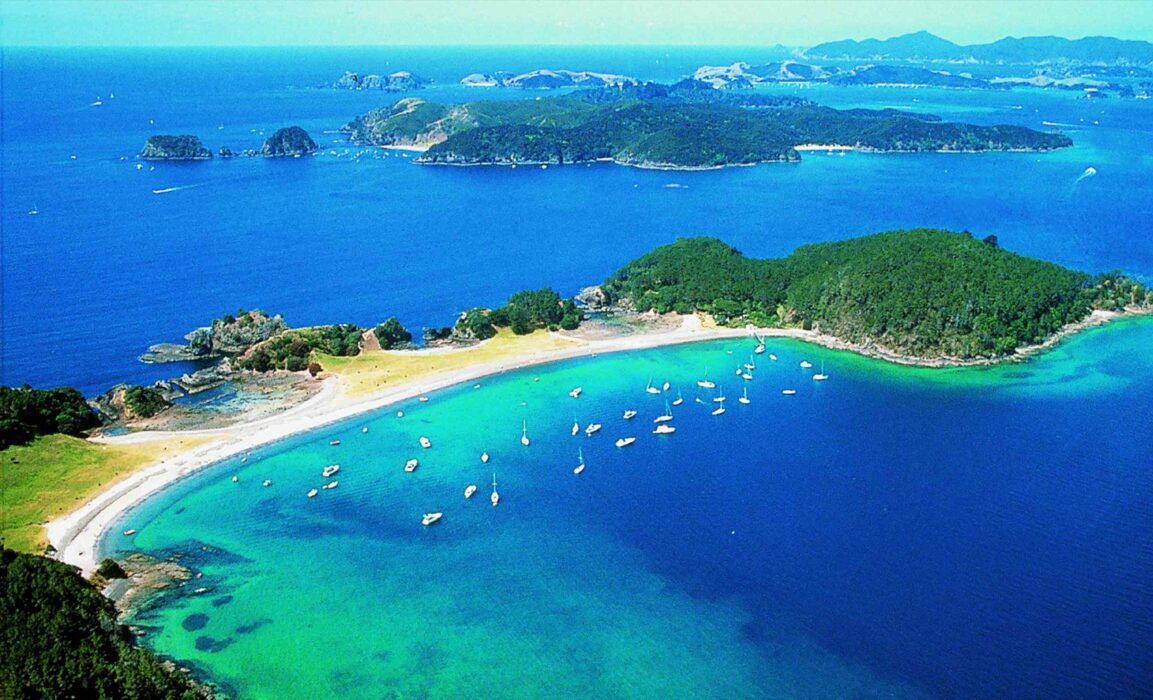 Bay of Island is one of the most popular and most visited tourist spots in New Zealand. Tourists from all around the world can be seen to this amazing spot. This beautiful area contains almost 144 islands where you can enjoy the beautiful sand beach and cool breeze. The most beautiful thing is you can enjoy whales and dolphins on this popular Island which always can be a great spot for photography also. Undoubtedly, this is a worth visiting place in New Zealand.
1. Milford Sound

Milford Sound is the most famous place to visit in New Zealand. This is present at the northern end of the Fiordland National Park. You can enjoy some beautiful staggering coastal and dark blue waters in this tourist place. You can also enjoy many waterfalls which are very beautiful and always refresh your mind with their outstanding and delightful look.
These are the top ten most popular tourist attractions of New Zealand. So, if you are planning for a New Zealand Trip then try to cover all these places so that you can make your trip more exciting, fun, and memorable for always.