Want to know which are the best and popular K-pop girl bands? If yes, follow this list of the top 10 most popular K-Pop girl groups in 2023.
K-Pop music is getting more popular every day and the credit goes to amazing K-pop groups. Along with male K-pop idols, female K-pop idols are equally winners for the global spread of Korean culture through their music and dancing skills.
Loads of Korean girl groups are coming into existing and trying their luck in the industry. So, as of records, there are plenty of K-Pop girl groups, but the following shortlisted top 10 are supposed to be the most popular K-Pop girl groups in 2023.
Let's have a look at the list and tell us your favorite Korean girl groups in the comment section.
Top 10 Most Popular K-Pop Girl Groups in 2023
10. NiziU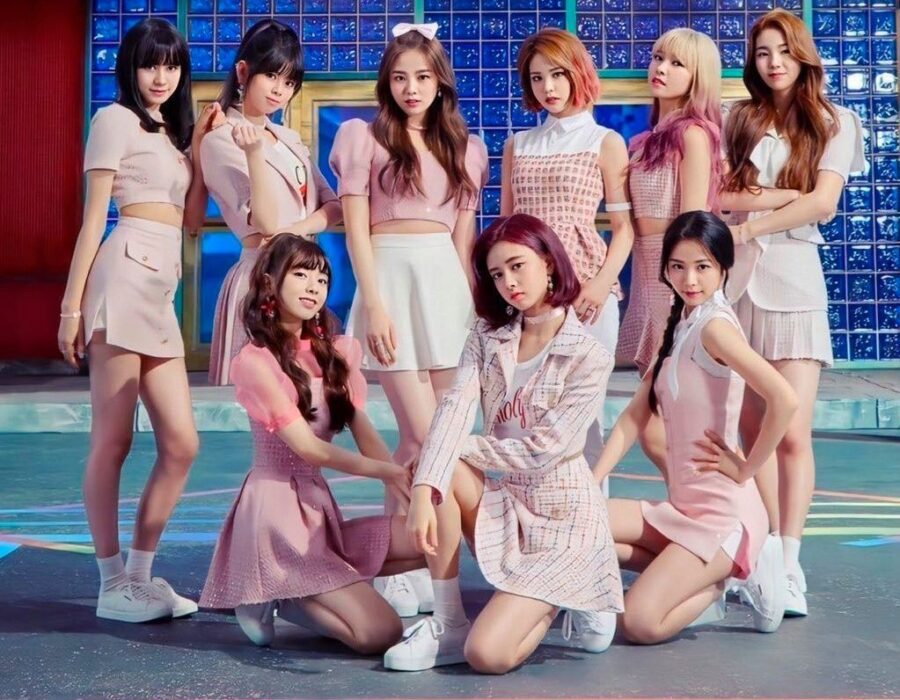 The Korean girl band Niju comprises nine gorgeous Japanese girls. Niju means rainbow in English. Synonym to their name they are adherent to emit the VIBGYOR with their music. The eldest member is twenty-one while the youngest is merely sixteen. The band was formed as a result of a reality show NIZI project. This K-pop girl group deserves the 10th spot among the most popular K-pop girl groups.
Mako (LEAD Vocalist), Rio (Lead Rapper), Maya (the main dancer), Riku (lead vocalist), Ayaka(MAN VISUAL), Mayuka (Lead dancer), Rima (lead vocalist), Milhi (face of the group) and Nina(face of the group) are the members of this Korean girl group. Each one of the masters in their niche contributes to making hap songs for their fans.
Their debut number was 'Make you happy witch honestly'. STEP and a Step song brought them instant fame as it grosses the hit mark across the globe.
See also– Top 10 Successful & Most Popular K-pop Idols 2023
9. Iz*One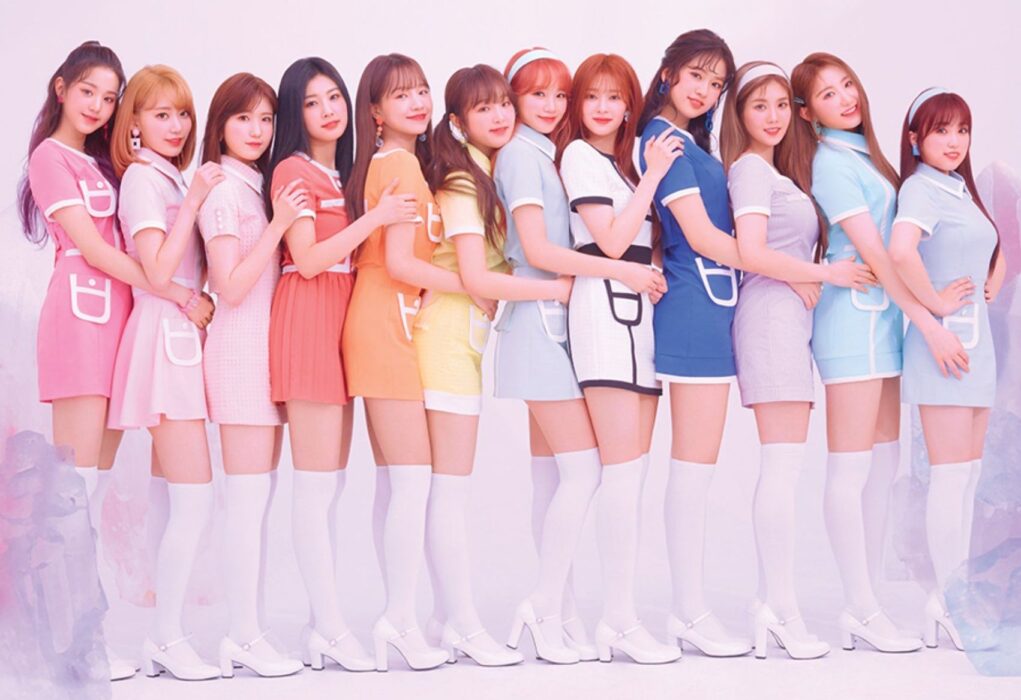 The twelve charming girls' band came into existence via a reality show (Mnet) Produce 48. They deliver K-pop and J-pop genres in their hip hops. They debuted in 2018 with the chartbusters extended play and Color*LZ. Their commercially hit debuted venture brought instant recognition to them in the pop world. They got praised with Golden Disc Awards and Seoul Music Awards for this rapid triumph.
Their repeated hits as 'Suki to Iwasetai, UMG's EMI Records, and Oricon Single Chart for two consecutive years made them achieve Platinum certification by Recording Industry Association of Japan. Unfortunately, the band got dismantled in the spring of 2021 as their contract cannot be renewed. However, this can't obstruct them to be one of the most popular K-pop girl groups in 2023.
8. OH MY GIRL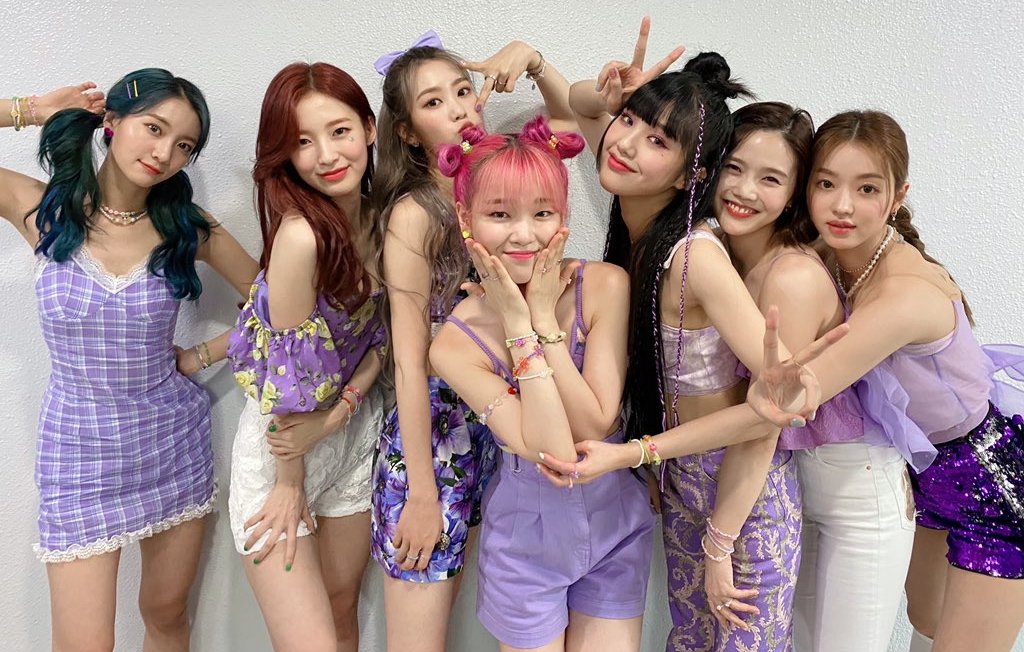 WM Entertainment's South Korean girl group comprises eight phonic girls. This Korean girl band marked its presence in the pop world with an eponymous extended play, Oh My Girl, and closer in 2015. The talent continued with numbers as M Countdown, Pink Ocean, Windy Day, Coloring Book, Secret Garden, Remember me, fall in love, Dear Oh My Girl, and Eternally.
This is one of the top K-pop girl's bands in South Korea. Their acceptance by fans has been gradual. The pleasing vibes of freshness and brightness in their music make them away from the crowd. They are popular for being experimental and elegant in their music. Each band member has a huge fan following as singles. Arin, Jiho, YooA, Binnie, Seung Hee, Hyojung, Mimi, and JinE are the band's limbs.
7. Mamamoo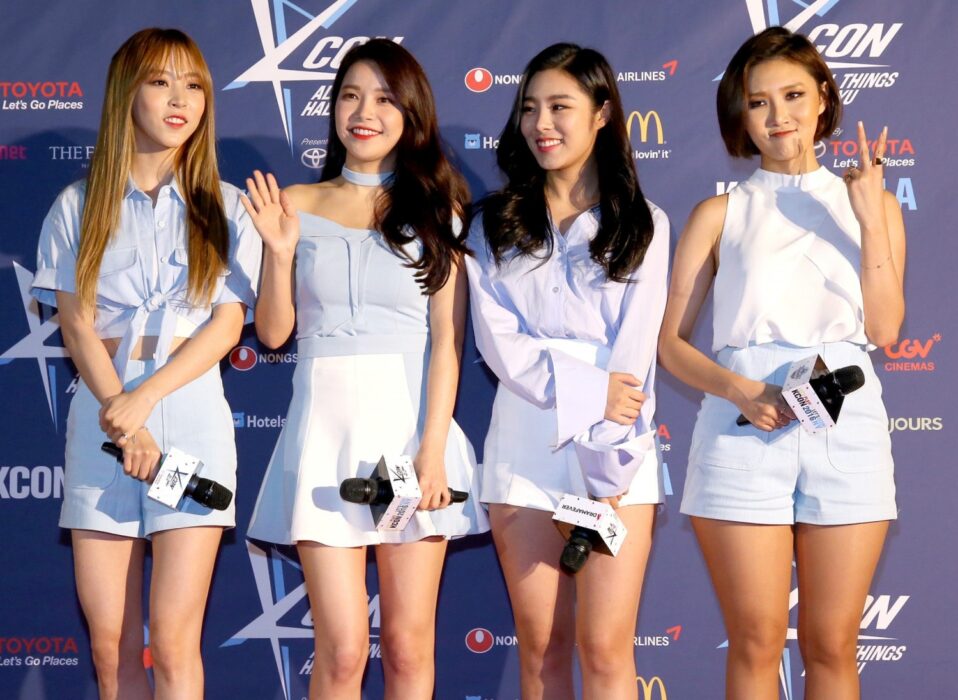 Best known for their debut 'Mr. Ambiguous', Mamamoo is a South Korean girl pop group. Their unique embellishment of retro, jazz, ballad, dance, R&B concepts, and sturdy vocal delivery is all-time popular in its fanbase. They have 43 awards in their crown and got nominations for 159.
Mamamoo is emblematic of the babbling of the baby for the first time. Their flaw is less interaction on social media which has depleted their popularity graph. Melting and Reality in Black are its Korean release while 4 colors are its Japanese album. The filmography list includes Mamamoo x Gfriend Showtime, A Lucky Day, Queendom, MooMoo Trip, Boss in the Mirror, and Entourage. Starry Night and Egotistic have wiped the music graph in South Korea.
6. ITZY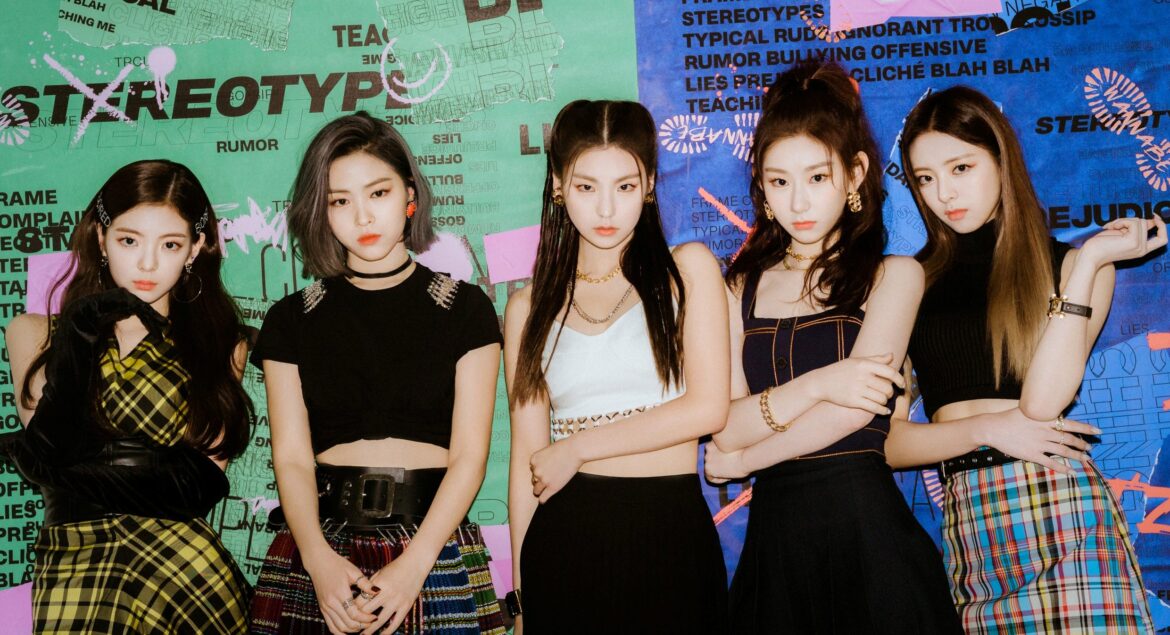 Another most popular K-pop girl group is JYP's Entertainment's ITZY band. This girl band tasted commercial success from their debut hit "It'z Different" in 2019. This bagged several awards for the artists of the year as the 34th Golden Disc Awards, Melon Music Awards, and Mnet Asian Music Awards to list a few.
They had a key hold on the pop culture of South Korea for their contribution to K-Pop Evolution. Its intrinsic members are Yeji, Lia, Ryujin, Chaeryeong, and Yuna. This Korean girl group has a single Instagram account and grand fandom is the measure of the band's vogue.
Amidst the pandemic, they bravely released their second and third Eps named It's Me and Not Shy. They performed a live stream at the global level. However, Source Music and the band's contract will end in May 2021 and it would get disbanded.
5. GFriend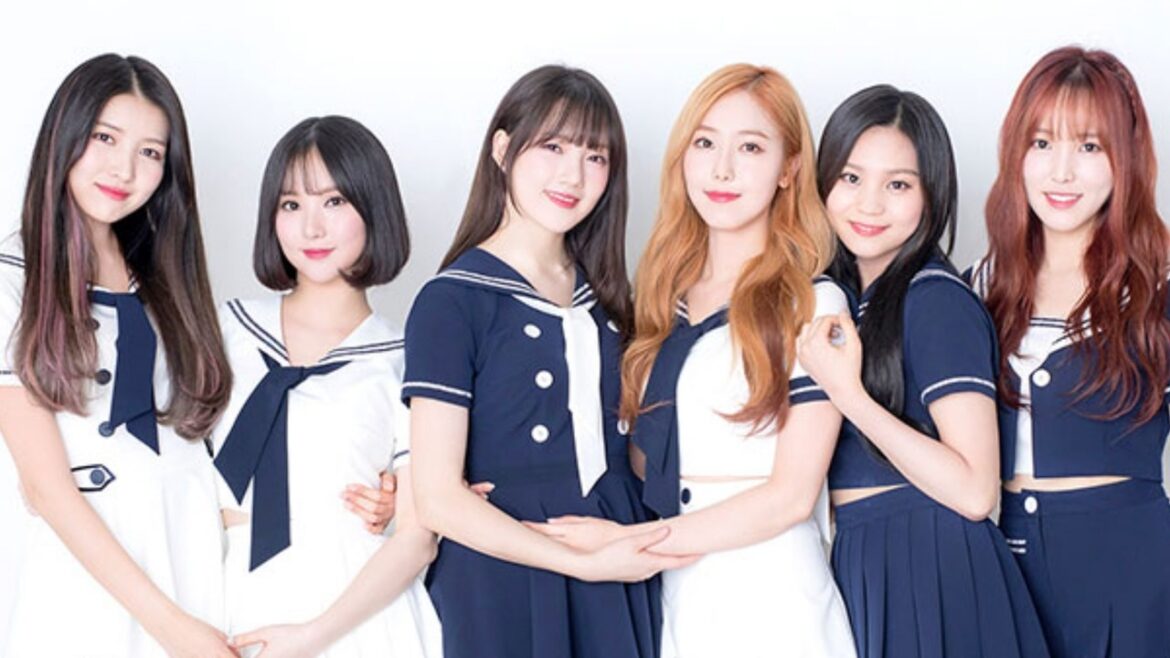 The 5th place for most popular K-pop girl groups goes to GFriend. This six-member South Korean band delivered a remarkable discography and received a bunch of accords since 2015. Their debut EP Season of Glass garnered wide appreciation to Sowon, Yerin, Eunha, Yuju, SinB, and Umji.
Their popularity reached Grammy Mini Masterclass interview series where they talked in their sphere to influence youth. LOL, Awakening, Snowflake, Parallel, Rainbow, Time for the moon Night, Sunny Summer, Time For Us, and Fever Season got admiration and appreciation from pop lovers across the globe. Their last full-length album was Walpurgis Night in 2020 after which they parted ways. Their album sales popped after every release. In 2020, they were acknowledged in the top five K-pop girl groups of that year. 
4. Girl's Generation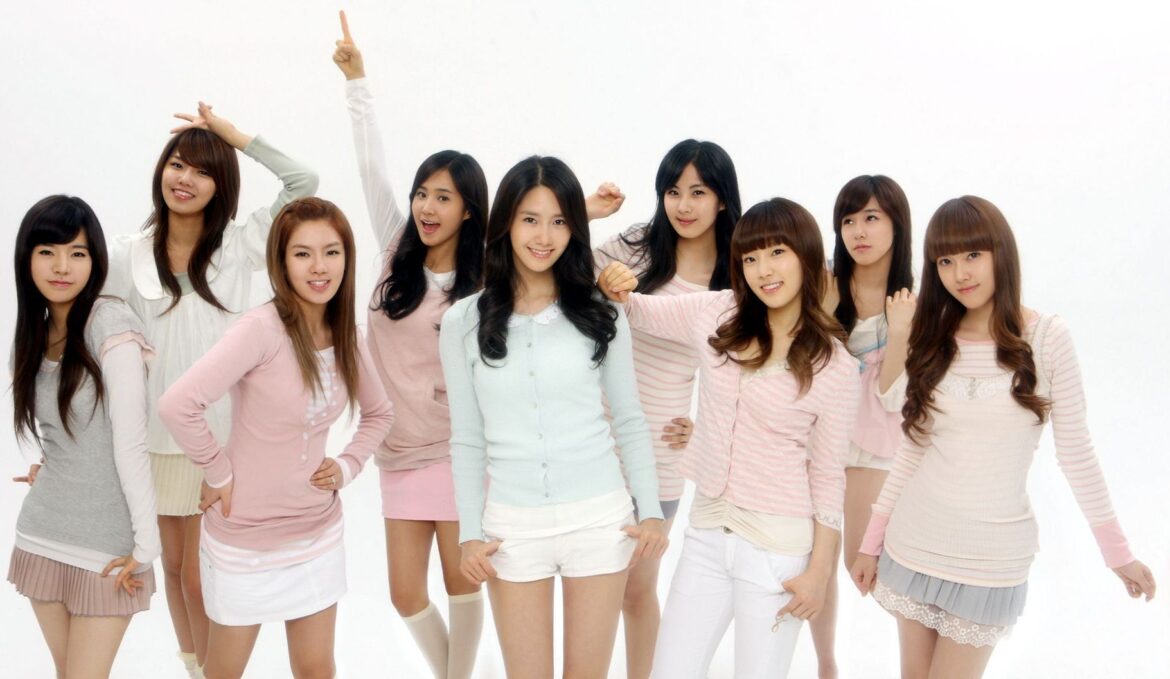 This eight-membered K-pop girl band from 2007 has coined its identity as "The Nation's Girl Group" in South Korea. Their eponymous Korean Album's single "Into the New World" brought them into the K-Pop world.
Its 2009, single 'Gee' got them to heights of renown in the pop world and placed them in KBS's Music Bank. It starred with Melon's loved song in 2000's tenner. Their Korean album Oh! fetched them the Golden Disc award for the year 2010. Their third Korean album, "The Boys" picked the global taste and received wide recognition and came out as a best-selling album in 2011. Undoubtedly, their consecutive albums kept rocking the pop lovers.
Their signature mode of music delivery enlists electropop, hip-hop, bubblegum pop, R&B, and EDM. Hundred million viewership on YouTube for their number tells the peak of popularity they reached. They are valued as "Top K-Pop Girl Group of the Past Decade" by Billboard.
3. Twice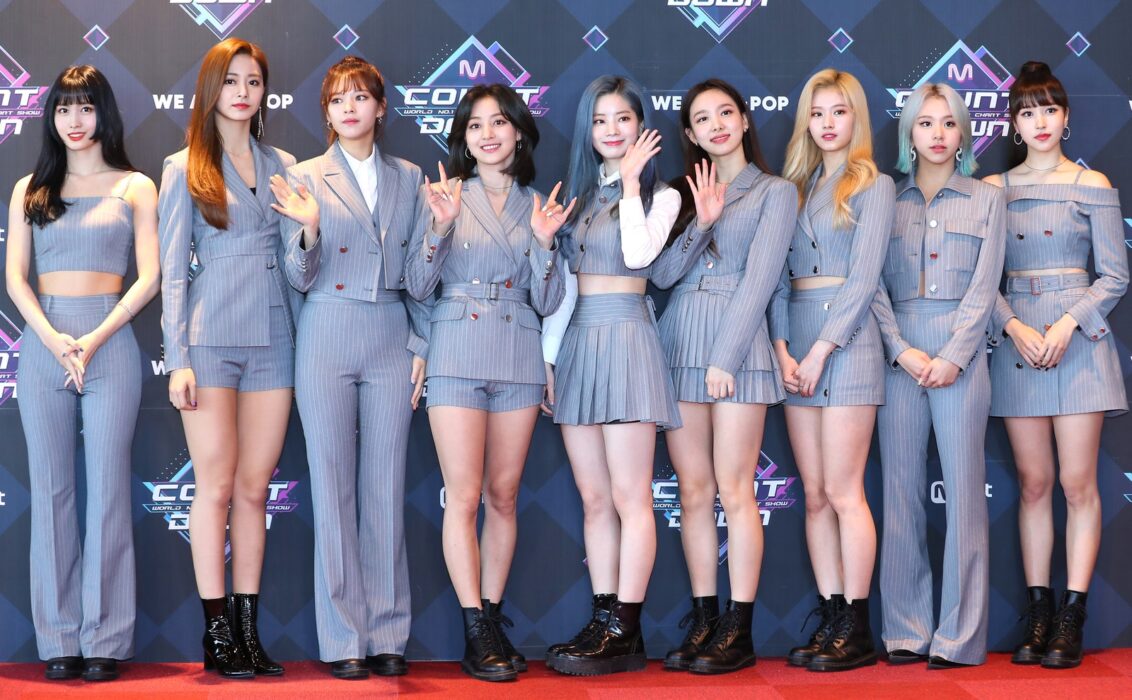 Badged for best singles and giving back-to-back hits is what TWICE is famed for. Their albums hit the charts and became best-selling for that particular year. In 2018, this K-pop girl band debuted in Japan beneath Warner Music Japan's album "Twice". They earned Platinum certification from RIAJ. In Korea they legged into the pop world in 2015 with an extended play, The Story Begins. Therefore, undoubtedly this is one of the best K-pop girl groups as of now in 2023.
Eyes wide open, BDZ, Twicetagram, Merry and Happy, TWICELAND ZONE 2, TWICELAND-THE OPENING, &Twice, Twice Dome Tour, Twice Debut Showcase, feel special and what is love are some of the band's albums.
The group comprises nine talented, glossy femme members. They speciate in K-Pop, J-pop, bubblegum pop, dance-pop, and EDM genres. Since 2015, they have been entertaining their fanbase with their talent and hard work. They tasted success back home in 2016 from their single "Cheer Up".
2. Red Velvet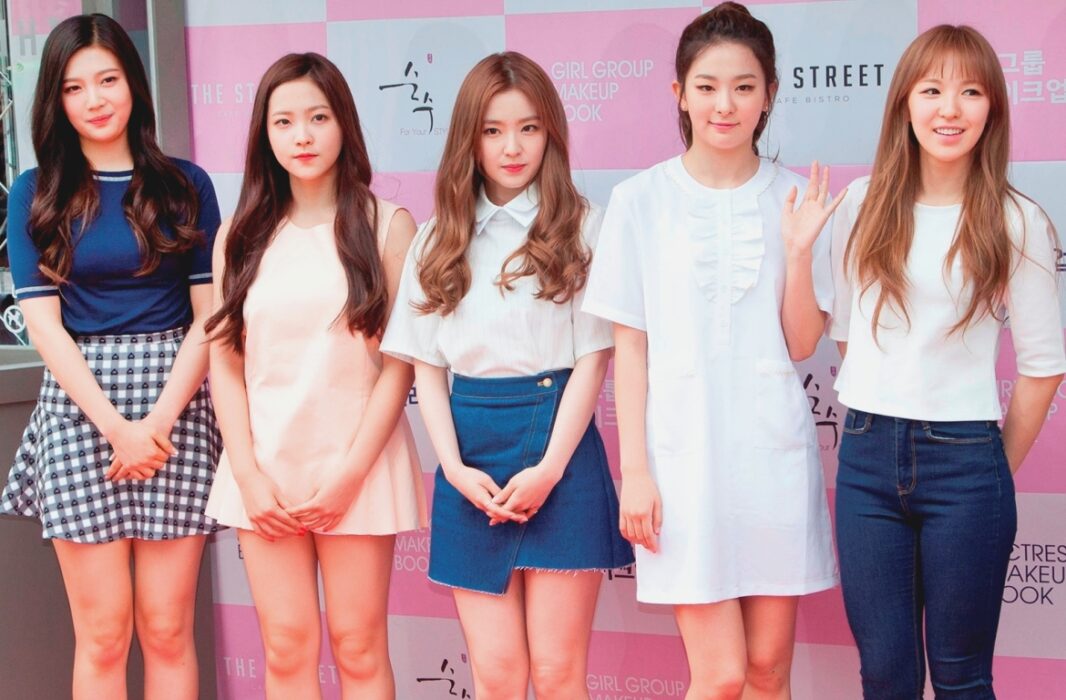 The popularity of this 5 member K-pop girls group of South Korean origin spans across the globe. Hardworking and extremely talented members of the band have taken it to new heights and ruled the hearts of millions of fans. Forbes Korea Power Celebrity recognizes this girls' band as South Korea's most powerful celebs. Billboards and Time stamped them as the most sought-after K-pop group.
This Korean girl band gave its maiden song "Happiness" in 2014. Irene, Seulgi, Wendy, Joy, and Yeri are the appendages of the band. They are recognized for being the fifth most-streamed K-pop band on Spotify. They have Golden Disc new artist Awards, Mnet Asian Music Awards, Korean Music Awards, and Forbes Korea Power Celebrity in their kitty for varied music delivery.
Red flavor, Power up, Happiness, Ice cream, Peek a boo, Russian Roulette, and Psycho are the numbers that had hit the chart for a long time.
1. Blackpink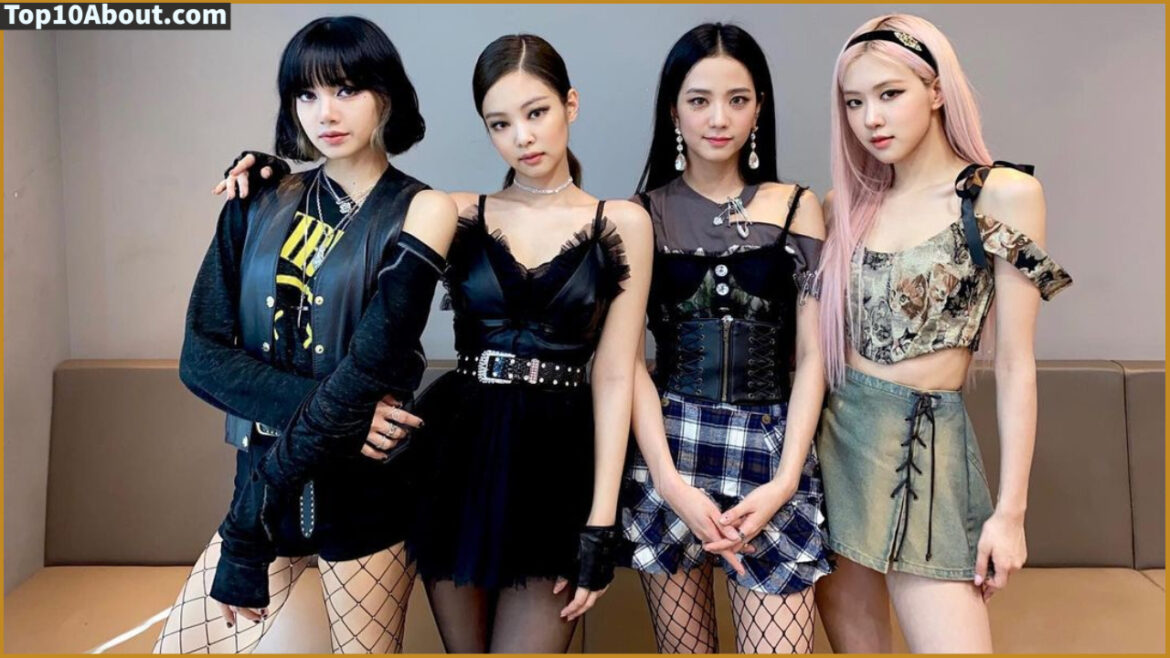 If you love Korean pop music, you must agree that Blackpink is currently the best and most popular K-pop girl group in 2023. Their empowering, relatable, playful, and dissident lyrics captivate the fans by the feel-good factor. They ventured in 2016 with their maiden album "Square One" and never looked back.
Their wisely projected social media and streaming platforms have fetched them an immense fanbase. Their group is the most subscribed group with 60 million subscribers on youTube in 2019. Besides that, there are numerous world records under this K-pop band.
This Korean girl group is notable for selling 1 million pre-order units worldwide for their upcoming album. Also, they are the first to be featured in a K-Pop band documentary on Netflix. The charismatic members are seen as fashion icons and regarded as Instagram influencers. Ddu-Du Ddu-Du song is currently the most-streamed Korean video on YouTube. "Kiss and Make up", "Kill This Love", and "How You Like That" are some of the nailed numbers of the group.