If you want to know who are the most beautiful Hollywood actresses in 2022, follow this list of the top 10 most beautiful actresses in Hollywood.
We all know Glamourous and beautiful actresses are one of the prominent attractions in Hollywood films. They are also the reason for the global success of the Hollywood film industry. As we have seen many beautiful Hollywood actresses in earlier spans, now it's time to know the top ten most beautiful actresses in Hollywood as of now 2022. Let's run through the list and tell us your favorite beautiful Hollywood actress's name in the comment section.
Top 10 Most Beautiful Actresses in Hollywood 2022
10. Sydney Sweeney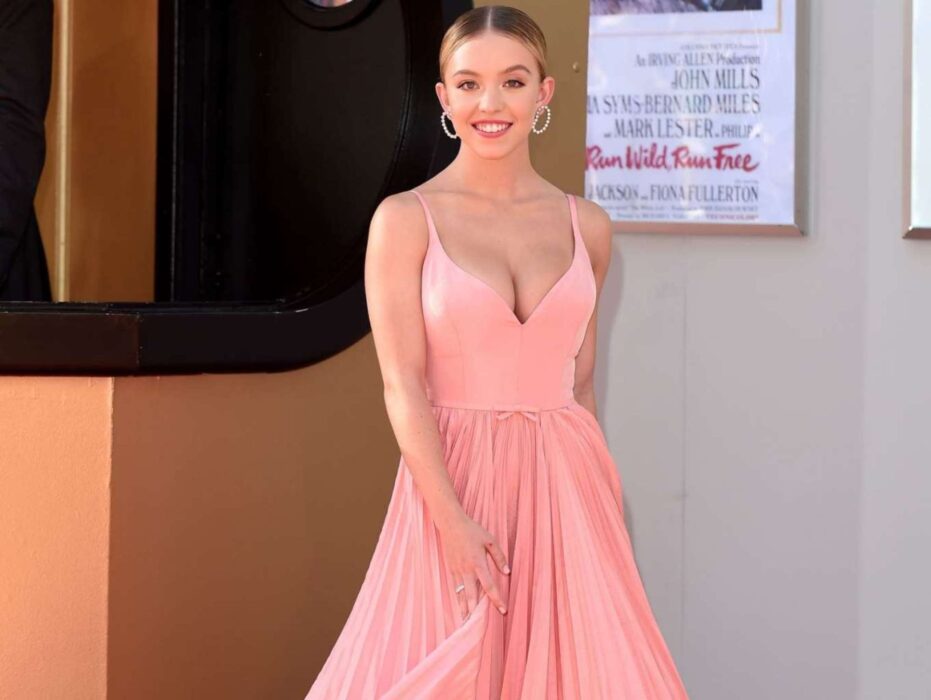 Sydney Bernice Sweeney is a Hollywood actress born in 1997 in Spokane, Washington. Earlier, she was an active sports athlete in childhood and later joined acting. This Hollywood actress has several films and dramas under her names like Everything Sucks, Clementine, and The White Lotus.
Sydney is a gorgeous actress and well dressed in Fashion and red carpet events especially giving attention to little details. She has made appearances in several magazines and covers to add more recognition. Also, she reportedly had an engagement with her boyfriend Johnathan Davino- a restauranteur February 2022. She enjoys 12.9 million followers on her Instagram and stars in a superhero film Madam Web in 2022.
9. Ariel Winter Workman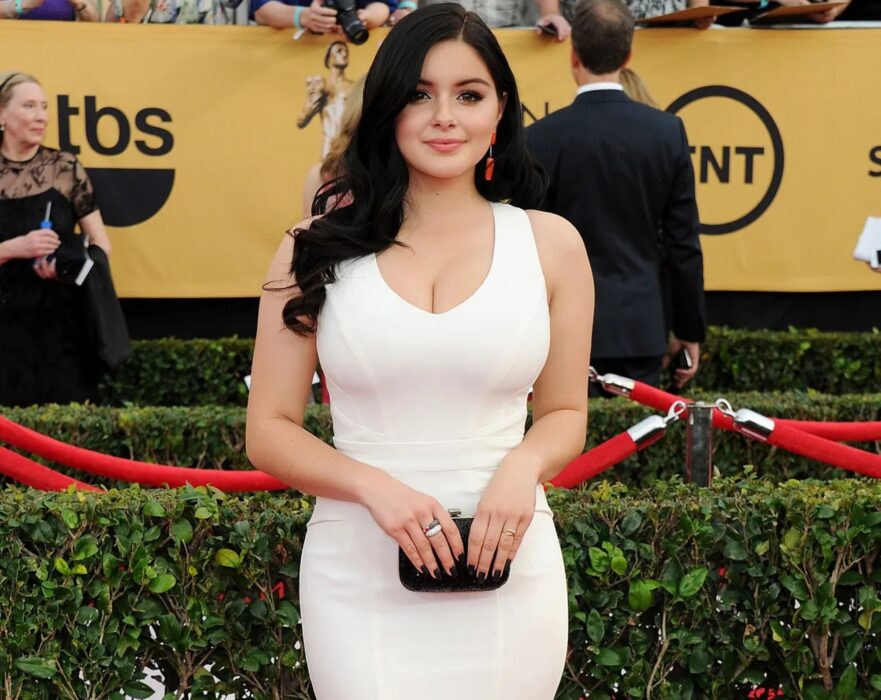 Ariel Winter Workman is an American-born actress and voice artist debuting as a child artist with commercials. Later she appeared in the first sitcom, Listen Up!, and in the best movie Kiss Kiss Bang Bang in 2005.
Her character Alex Dunphy in the sitcom Modern Family helped her to gain popularity and success. This character had a beautiful transformation over the years, experimenting with different styles and carrying them elegantly. Apart from Alex, which had a run for 12 years, Bambi 02, Phineas and Ferb, and Sofia The First are a few voice roles gaining her popularity, awards, and media attention.
Ariel has 4.9 million followers on Instagram and has films Don't Log Off and Crimelands under process. She gets the 9th spot on this list of most beautiful actresses in Hollywood because of her captivating figure and personality.
8. Jennifer Lawrence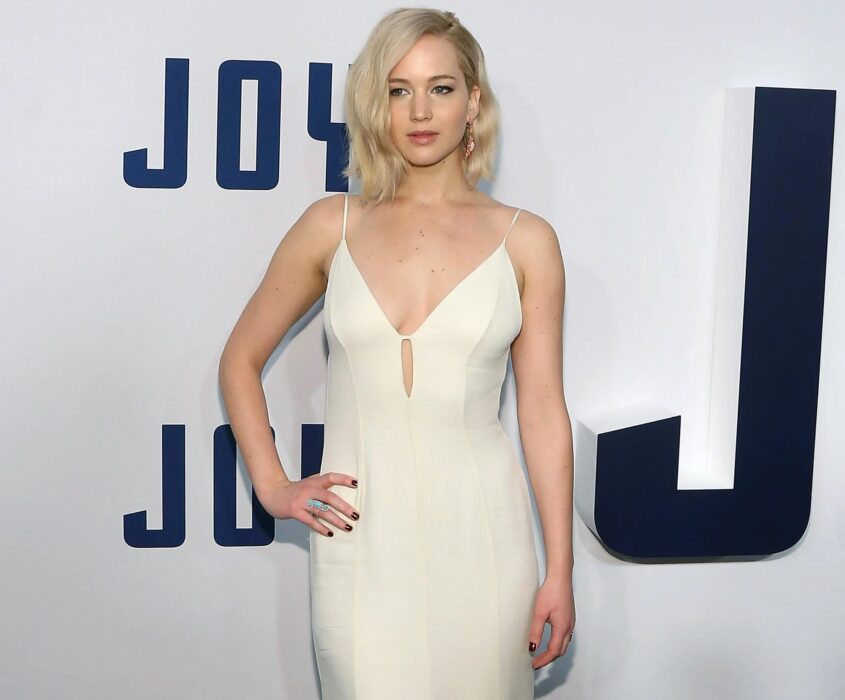 Jennifer Shrader Lawrence is another most beautiful Hollywood actress and model born in 1990. She is a beautiful woman inside-out, a feminist and philanthropist, and actively advocates for the betterment of society.
This Hollywood beauty queen has several awards and successful films that make her a prominent actress in Hollywood. She is well known for showcasing her marvelous looks on red carpets or at fashion events in the brand Dior. She is the founder of the Jennifer Lawrence Foundation and a brand ambassador for various brands like Dior. Besides that,  has made appearances in Maxim Hot 100, Hottest Hollywood actresses, and 100 Sexiest Woman listings.
7. Emma Roberts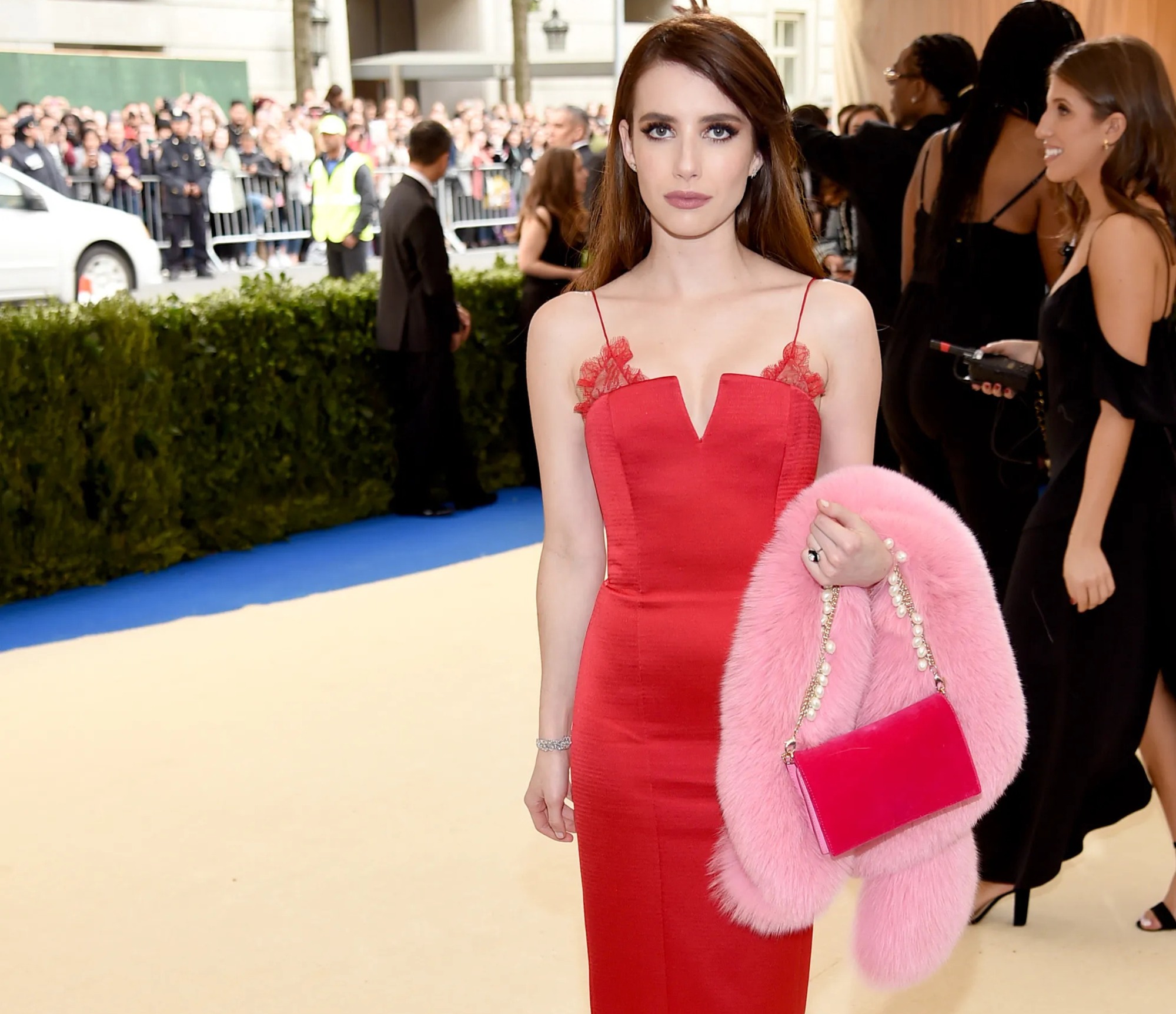 One of the hottest young female celebrities Emma Roberts is a famous American actress, model, and singer born in 1991. She gained recognition at just 14 with the sitcom Unfabulous. Apart from receiving awards for her versatile acting, her singing career is highly appreciated. She is a brand ambassador for many brands like Neutrogena and The Pretty Women Collection.
Roberts has a great dressing sense and got Best Dressed in Teen Vogue multiple times due to her beautiful appearance. She is probably the first celebrity to appear in Cosmopolitan magazine as a pregnant celeb. Emma and her husband Garrett Hedlund split in 2022 and have a son Rhodes Robert Hedlund together.
6. Charlotte McKinney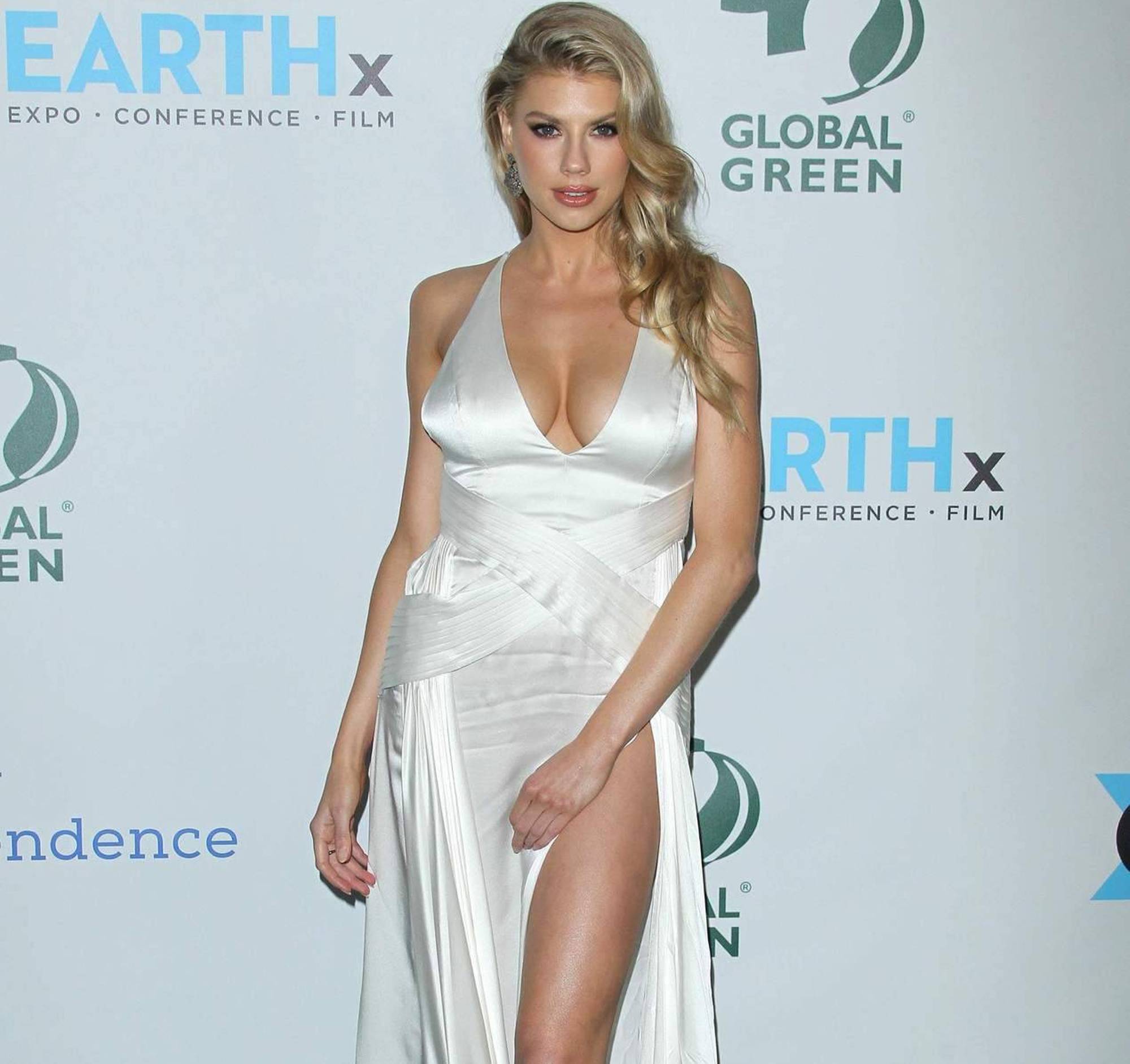 Charlotte Ann McKinney was born in 1993 in Orlando, Florida. She is reportedly an Instagram-famous celebrity Hollywood actress and full-time model. She uses Instagram to gain attention as agencies were not of much help to achieving success. Later on, signing with Wilhelmina Models and appearing on the covers of numerous magazines.
Charlotte has an excellent physique to add to her glamour quotient. Her commercial All-Natural Burger with Carl Jr. made her more popular and got the title of the next Kate Upton. Charlotte currently has 1.8 M followers on Instagram, and her best movies include Baywatch, Joe Dirt 2, Fantasy Island, and Phobias. Undoubtly, she is a hottest and most beautiful Hollywood actress in 2022.
5. Margot Robbie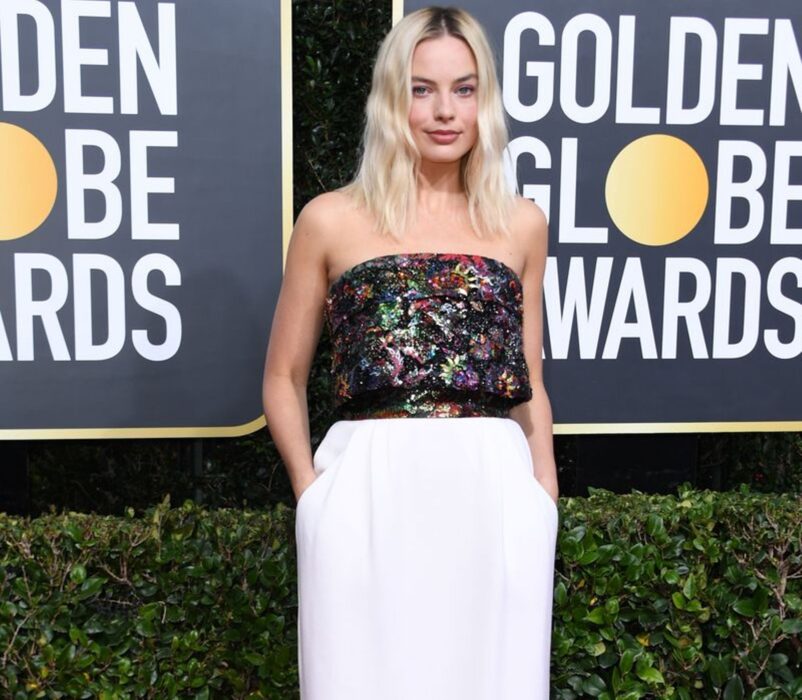 Margot Elise Robbie is another beautiful Hollywood actress who was born on 2 July 1990 in Dalby, Australia. She is also a voice artist, producer, and philanthropist. Besides, she also vocally supports rights in a society like a gender equality, women's rights, and LGBT.
Margot was adamant about taking acting professionally and moved to Melbourne with a few commercials and film experience on hand. She is a stunning and versatile Hollywood actress gaining recognition for independent and blockbuster films like The Legend of Tarzan, Bombshell, and I Tonya. She is on the list of most influential people and ranks 01 as Sexiest Woman in the World and among others due to her beauty.
Robbie's appearance in several magazines and fashion events added to her popularity among fans. She married filmmaker Tom Auckley and together have a production house LuckyChap Entertainment. They produced numerous films like Promising Young Women in 2020 and Maid (mini-series) in 2021. Elise's future projects include Babylon, Amsterdam, and Barbie.
4. Elizabeth Olsen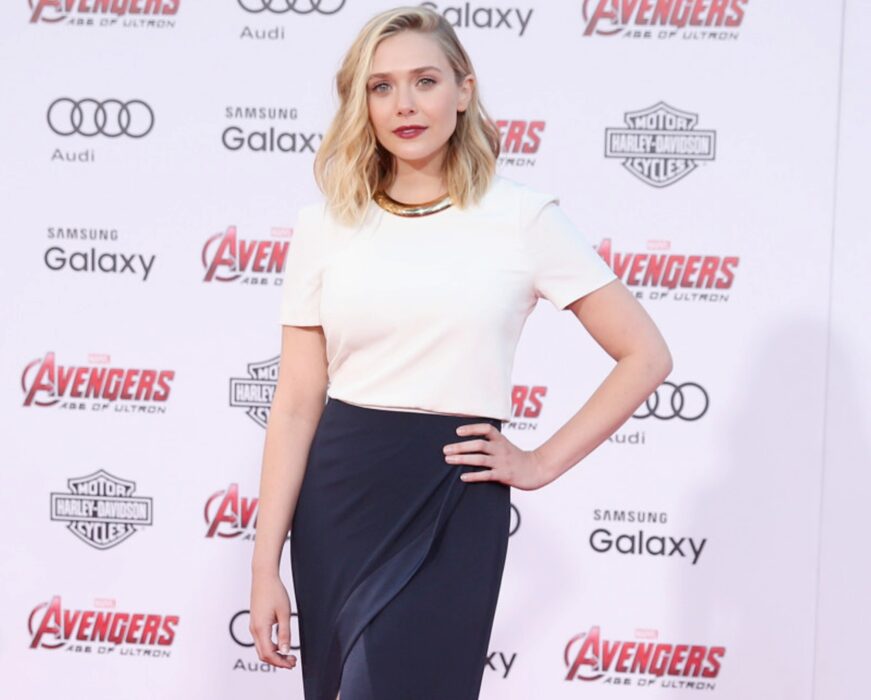 The 4th place for most beautiful actress in Hollywood goes to Elizabeth Chase Olsen. One of the sexiest Hollywood actresses made her debut in acting at just 03 years. Mary and Ashley Olsen shared screen space with her in her initial years of acting. Olsen's film Martha Marcy May Marlene is the one to gain recognition for her talent. Her best films include Silent House, Godzilla, and The Avenger series.
Olsen's latest releases films, WandaVision and Doctor Strange continue to gain her worldwide recognition. She has a fashion label along with their brother with the name Elizabeth and James, now under Kohl, and a parallel label, The Row. She is married to Robbie Arnette musician they have co-written Haatie Harmony to release in 2022. Love and death her series is said to release in 2022.
3. Dakota Johnson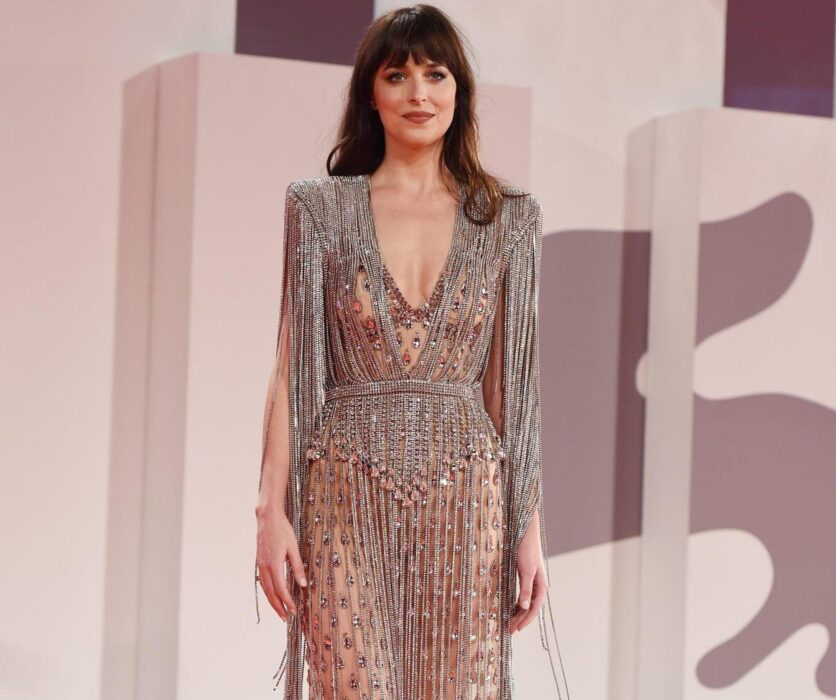 We can't overlook one of the most beautiful actresses in the world Dakota Johnson while listing the most beautiful Hollywood actresses in 2022. She is a prominent American actress, model, and producer born in 1989 in Texas. She is splendid as an actress debuting in her acting career at age ten and gaining recognition with Jump Street.
Dakota is well known for quintessential roles and versatility in acting receiving, numerous awards for her outstanding performance like in The fifty shades, Beastly, and The High Note. She is the founder of the production house TeaTime Pictures with Ro Donnelly producing several films and music videos under it like Unfit, Cult.
Her directorial debut with Cry CryCry music video featuring her boyfriend, Chris Martin. Dakota and Martin are in dating since 2017, residing in California. Her upcoming projects feature In Madame Web a superhero film, Cha Cha Real Smooth in 2022. She has 4.7 million followers on Instagram and is a brand ambassador for Gucci.
2. Sophie Turner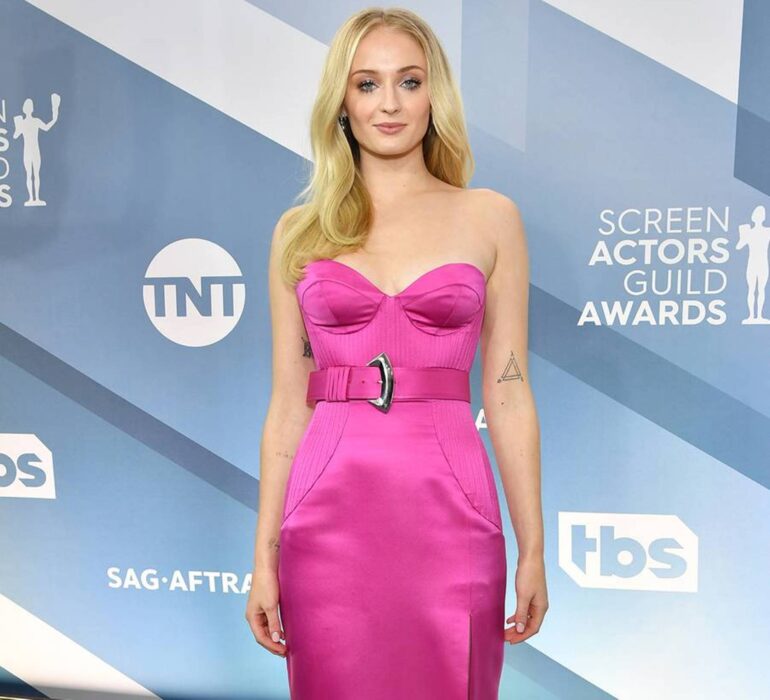 Sophie Belinda Turner is an England-born actress, narrator, and producer. Clearly, she deserves 2nd place among the top 10 most beautiful actresses in Hollywood 2022. She is also regarded as one of the hottest & most beautiful British women in 2022. She made her successful debut in the HBO television series Game of the Throne. The character has a strong fanbase gaining worldwide popularity and accolades for dynamic acting at just 14.
Sophie made appearances in many films alongside the HBO series, creating her place industry and hearts of audiences. She supports social causes and is vocal about them joining one such organization, Women for Women. She is an international ambassador for Wella hair featuring in print for Louis Vuitton.
Sophie is married to Joe Jonas, an American singer dating a singer of 04 years. This beautiful actress of Hollywood has an elite presence making her stand out. She has 5 million followers on Facebook and 14.8 million followers on Instagram.
1. Alexandra Daddario
Obviously one of the world's hottest actresses Alexandra Anna Daddario will be the most beautiful actress in Hollywood as of 2022. This beautiful blue-eyed American actress wins hearts with her stunning looks and acting skills. Her debut with the Percy Jackson series was the beginning of her fanbase and is a credit to her different and attractive appearance.
Her most remarkable films include Baywatch, San Andreas, and The White Lotus. She also gave her voice in Superman: The Man of Tomorrow. Also, she has appeared in several music videos like Radioactive in 2012, surpassing 1 Billion views. She is a brand ambassador for several brands and features on numerous magazines and covers graciously.