Who are the most beautiful & hottest Punjabi singers? Find out in this list of the top 10 beautiful & hottest Punjabi female singers in 2023.
The global fame of Punjabi music in modern times is not hidden from anyone. It's just because the Punjabi music industry produced several males and female singers frequently who later become successful Punjabi singers. However, apart from popular male Punjabi singers, Punjabi female singers have a huge fan base and a prominent contribution to the success of Punjabi music. Such top 10 beautiful and hottest Punjabi singers are placed below. Let's have a glimpse and tell us your favorite female Punjabi singer in the comment section.
Top 10 Beautiful & Hottest Punjabi Female Singers in 2023
10. Jasmine Sandlas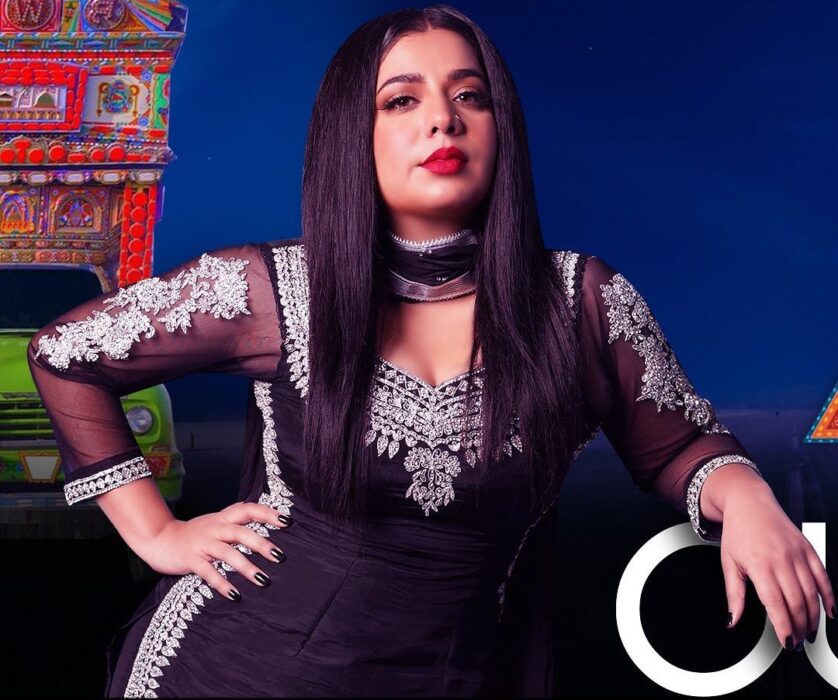 Jasmine Sandlas is an Indian-American singer, performer, songwriter, and television personality. She sings Punjabi songs back in America. She debuted in 2014 from the album Muskan which was an instant hit. The song, Adhi Rati was penned by her when she was only twelve years.
Jasmine covers many genres as Punjabi Rap, R&B, Classical Music, Pop, and Punjabi Folk.  She legged in Bollywood from the song Yaarna Mile from the movie Kick and top the charts upon its release. For her vocals, she received the PTC Punjabi Film Awards and Screen Award for Best Female Playback.
Her journey is an inspiration to people, she is frequent on the TEDx Talks, MTV Coke Studio, and Spoken Word Platforms. 
See also– Top 10 Most Popular Bollywood Singers
9. Kaur B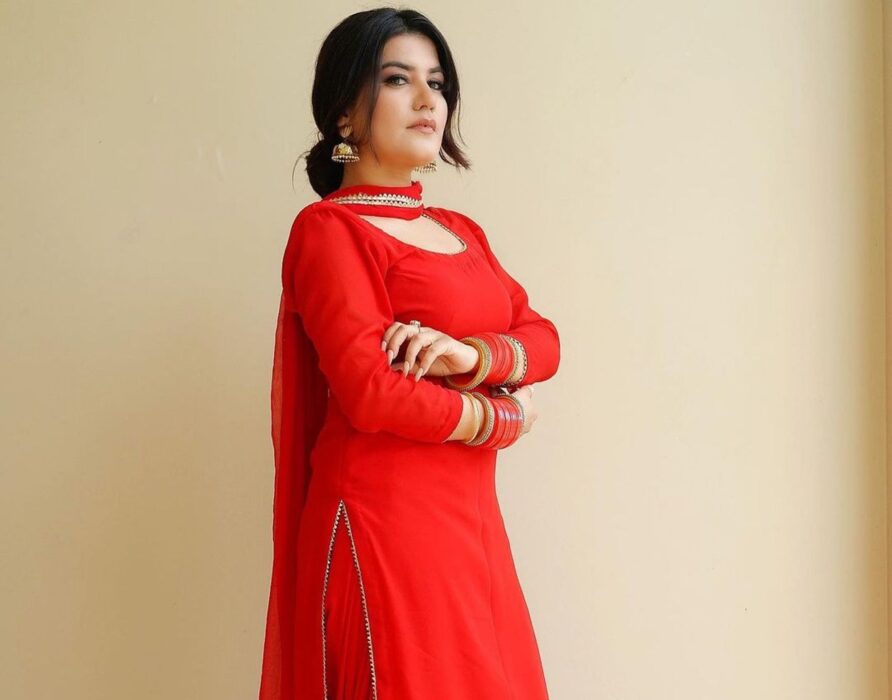 Kaur B successfully holds the 9th spot in this list of hottest Punjabi female singers. She debuted with the chartbuster Punjabi song Classmate from the movie Daddy Cool Munde Fool. She got famous for her debut song which followed many beautifully sung scores by her.
Her vocals in the song Pizza Hut mesmerized the audience. She had many popular songs like Lahore da Paranda, Kaniyan, Maa Nu Chitti, Just Desi, Miss You, Kaurizm, Velly Jatt, Mittran De Boot, and Allah Ho.
Kaur B has been a regular face in music reality shows as Awaz Punjab Di and Voice of Punjab. She was declared the first runner-up in the later show organized by PTC. She entertains the audiences in live concerts both in country and abroad.
8. Jenny Johal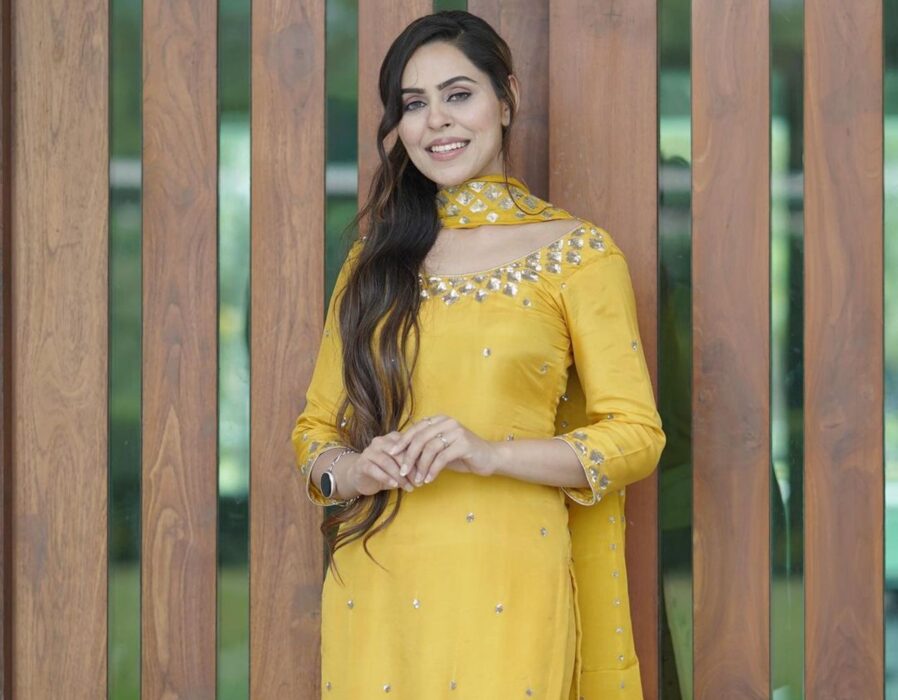 This female Punjabi playback singer can explicitly handle Classical Singing, Harmonium, Guitar, Sitar, Sarangi, and Tanpura. She debuted in 2014 as a playback singer from the super hit song Yaari Jatti Di. She is also a model and an actress in Punjabi Cinema. Her melodious voice and gorgeous looks fetch her a huge fanbase. She truly deserves the 8th spot in this list of the top 10 hottest female Punjabi singers in 2023.
Her hit song list includes Gold Wargi, Nakhra, Mattha Mattha, Russi Na, Kurti Gucci Di, and Repeat Sohniye. Some other hits include Do Dil, The Queen, Hooters, Hypnotic Eyes, Kurti Gucci Di, and Repeat Sohniye.
7. Baani Sandhu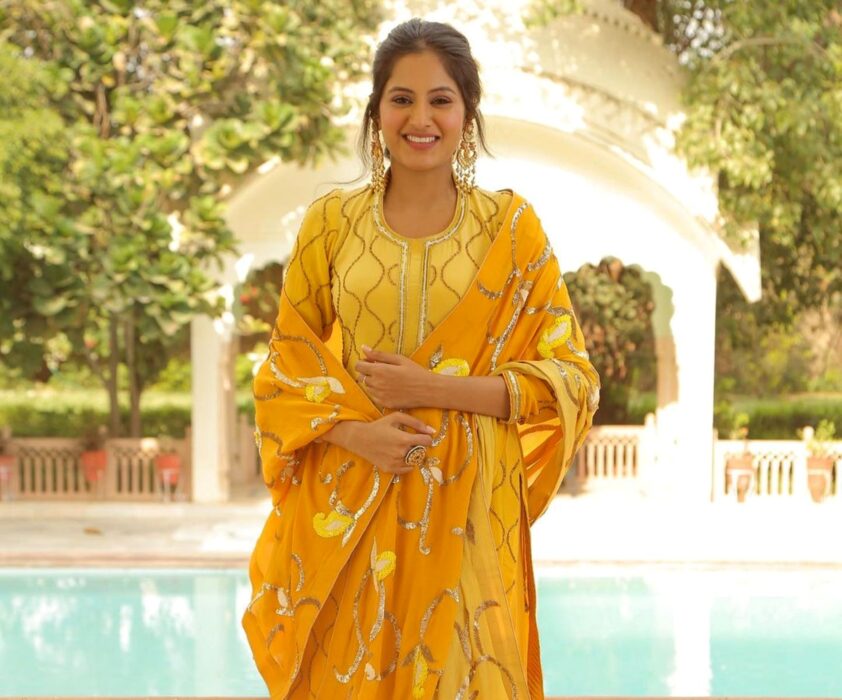 Baani Sandhu is an equipped high-voltage Punjabi Music industry singer, songwriter, lyrist, and model. She debuted in 2018 with the song Fauji Di Bandook released under the Humble Music Record label.
Her song Gunday Ek Vaar Fer reached record views of 30 million on Youtube. Her other hit Punjabi songs include Photo, Sarpanchi, Khani Jatti Di, Punjaban, and Affair.
2019 has been a remarkable year in her career when she sang the hit song 8 Parche. Her popularity rose from the song Thar Jatti Di from the movie Ardab Mutiyaran.
Agg Att Koka Kehar, Kale Suit, Teekhenain, and Majhi Wale are the latest numbers to which she has lent her voice. Her song along with Dilpreet Dhillon titled Affair is the latest buzz in the Punjabi music industry.
6. Jasmin Walia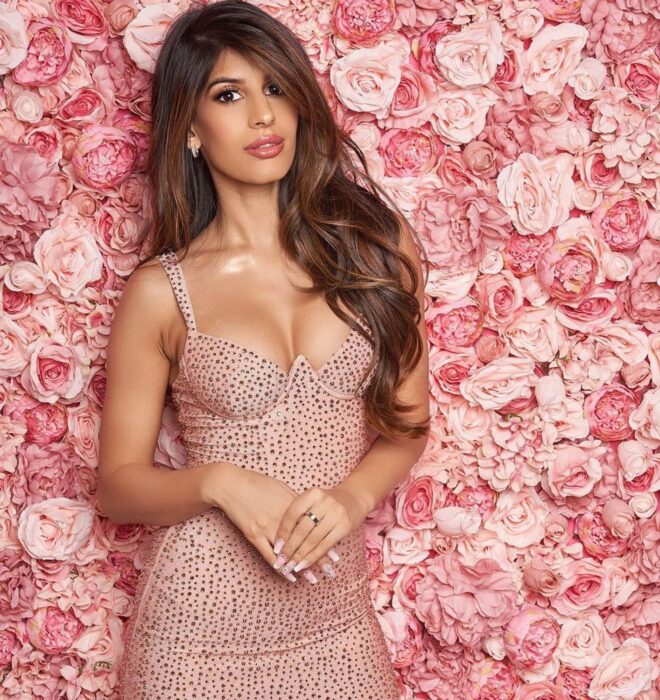 Jasmin Walia is a versatile personality of the Punjabi music and movie industry. She is one of the most beautiful Punjabi singers based in Britain. Also, she is an actress and television personality. She is best famous for Sonu Ke Titu Ki Sweety, Mohan Arms, and Doctors. And she lends vocals for Hindi, English, and Punjabi songs.
Her debut first single Dum Dee Dum crossed one million views in three days on YoutTube. Her chartbuster single Bom Diggy broke all the previous records of 5 years in British Asian Single. This English-Punjabi track got a place in the top Indian charts. She got recognition from her debut in 2012 release reality show The Only Way is Essex.
Her discography has many popular tracks as Go Down, Girl like me, Temple, Sahara, Manana, and Want Some.
5. Mannat Noor
This Kashmir-born Punjabi singer has grossed YouTube streaming by 1 billion from her honey-toned title track Laung Lachi. Her debut single was Sari Raat Nachna which was released in 2015. Her magical vocals fetch her recognition, accepting audiences and many esteemed collaborations. She comes in 5th place in our list of hottest Punjabi female singers in 2023.
Mannat's other loved Punjab tracks are Makeup and Reshmi Chunni. Her mesmerizing vocals in Harjeeta earned her National Award for the track Kinna Pyaar. The song was streamed 14 million times on YouTube. She lent her voice to popular movies as Carry On Jatta, Sonu Ke Titu Ki Sweety, and Harjeeta. Her discography is versatile and full of melodious delivery. She sang in Hindi, and Punjabi and delivered solo tracks too.
4. Miss Pooja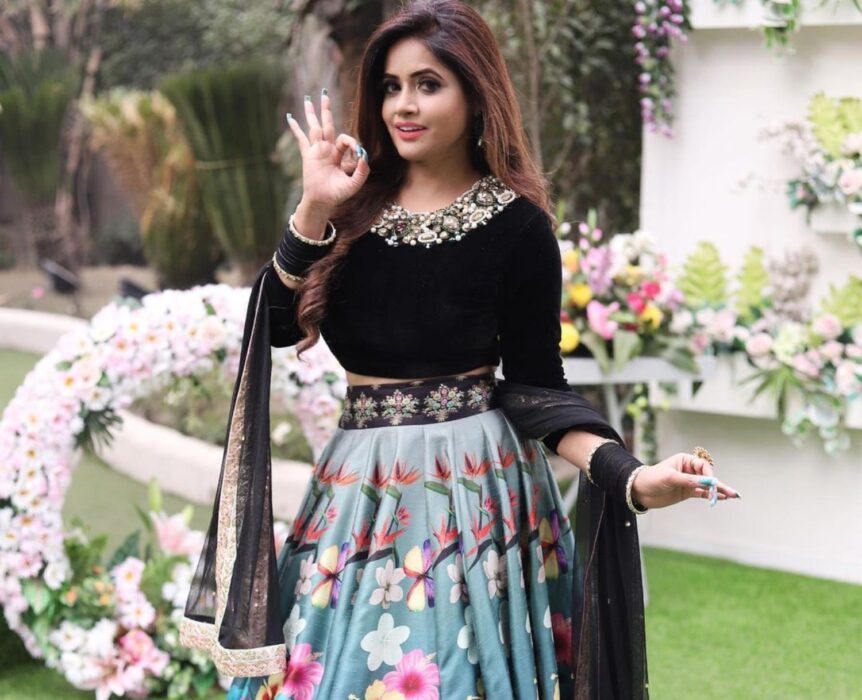 Miss Pooja is a popular Punjabi singer, model, and actress covering Bhangra, Pop, and folk genres. She is cited as Queen of Duets because of her duet songs with more than seventy male singers of the industry. She started in the music industry with the song Jaan Ton Piyari in 2006.
Miss Pooja has bagged the Best International Act award at the UK Asian Music Awards in 2009. Her album Romantic Jutt received global recognition and fetched her the Best International Album award for it. Her vocals from the movie Cocktail got much love and appreciation from fans. She lent her voice for Second-hand Jawani. Her elaborate discography consists of 3000+ songs and 350+ albums. She also has appearances in movies as Punjaban, Channa Sachi Muchi, Pooja Kiven Aa, and Ishq Garaari. 
3. Nimrat Khaira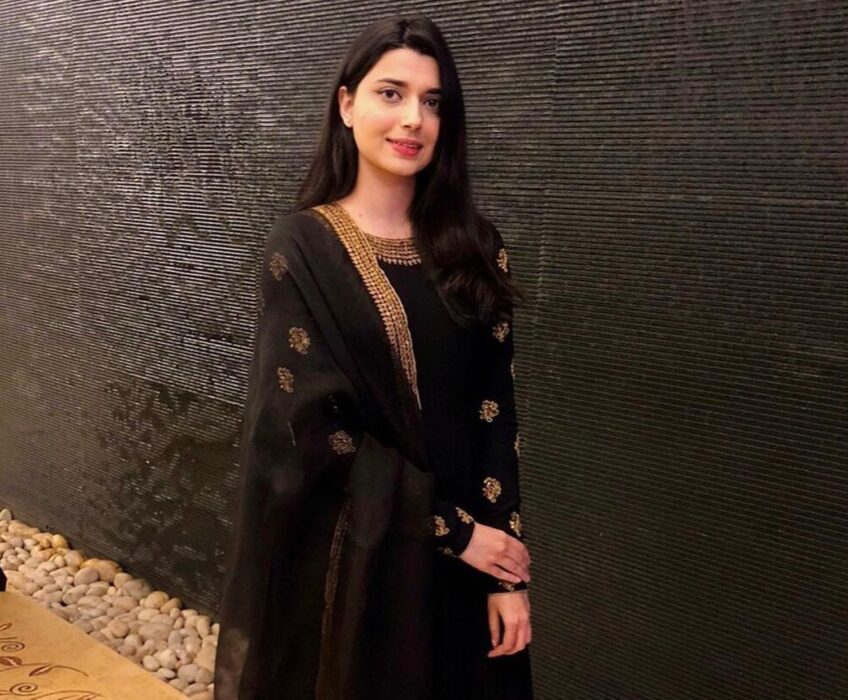 Nimrat Khaira, a deserving name among the top 10 hottest Punjabi female singers. This melodious singer debuted in the Punjabi music industry from a duet song Rabb Karke in 2015. Her single track Ishq Kacheri become an instant hit. She is an emerging star of the Punjabi music industry who has established herself in a short time.
Her popular Punjabi tracks include Salute Wajde, Rohab Rakhdi, Suit, Designer, and Brobar Boli. Her songs garner a huge turnover. She was cast opposite Tarsem Jassar in the Pollywood movie Afsar. Her 2020 released song Time Chakda has managed to be streamed 62 million times on YouTube. Also, her latest viral release is a duet, Sira E Hou.
Nimrat has won the third season of Voice of Punjab. She is a versatile personality who is a singer, writer, and actress too. Her glamorous looks got her featured in the eminent magazine, Lifestyle.
2. Himanshi Khurana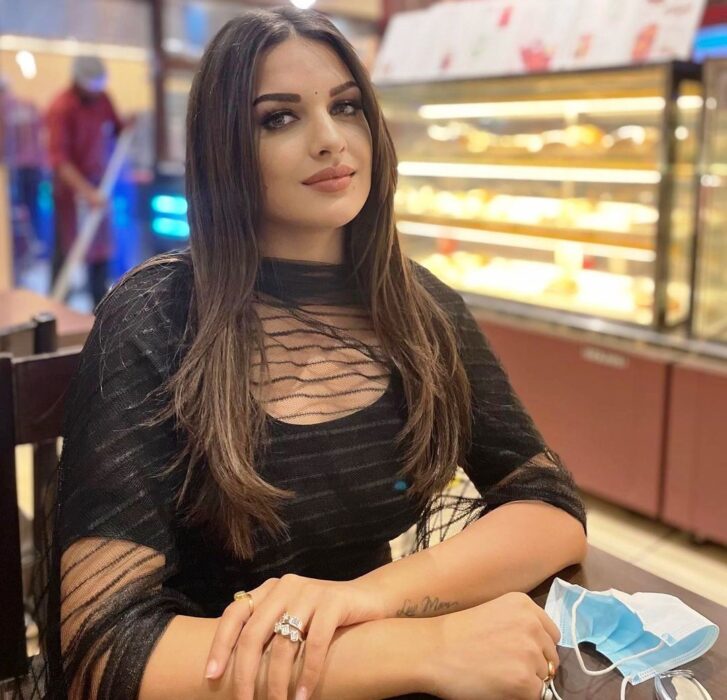 The 2nd place for the hottest and most beautiful Punjabi singers goes to Big boss fame gorgeous Himanshi Khurana. She was the most searched celebrity on Google in India in 2020. She is also one of the most beautiful Punjabi actresses and the Female National Crush of India. Overall, she has a flourishing career as a singer, model, and actress in the Punjabi film industry.
Himanshi is famous for her experimental, photogenic, and trendy looks. She becomes Chandigarh Times' Most Desirable Woman from 2016 to 2020. She is also the first Punjabi actress to have been featured in New York Times Square.
Himanshi obtained attention as an actress for her role in the hit Pollywood movie, Sadda Haq. Her other noticeable work includes Leather life, Jeet Jangey Jahaan, and 2 Bol. She made her debut as a singer with the song High Standard. Besides that, she has appeared in famous Punjabi songs as Soch, Palazzo, and Teriya Mohobbatan. Her songs Gallan Mithiyan, Khayal Rakhya Kar, Ik Vari Hor Soch Lei, and Bazar are the most listened to. 
1. Sunanda Sharma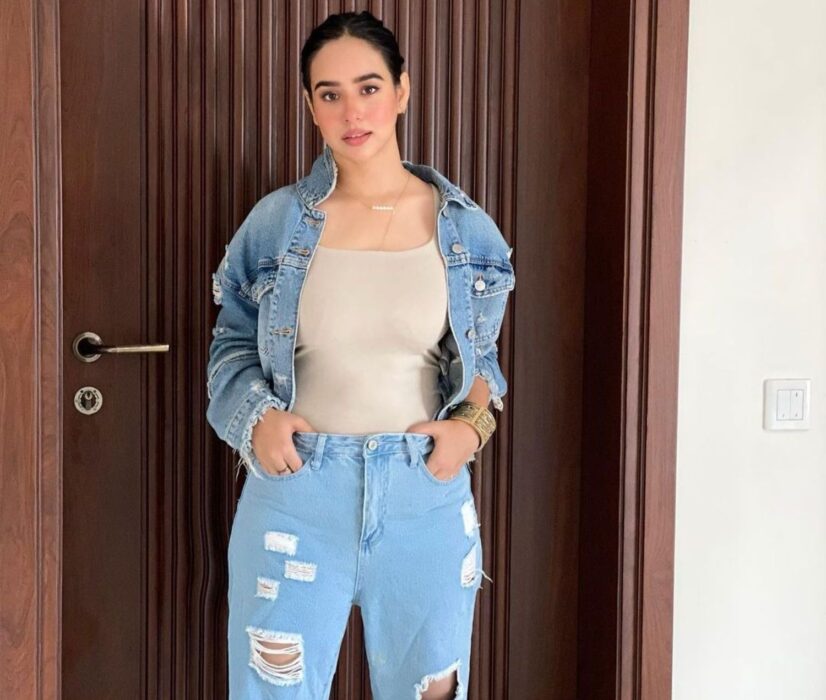 Sunanda Sharma is the most desirable Punjabi playback singer, YouTuber, model, and actress who rules social media. Her songs receive massive audiences on social media platforms. Her expressions in the albums and movies receive critically acclaimed and loved by audiences.
Sunanda is currently the most beautiful and hottest Punjabi female singer in 2023. career started with Billi Ankh in 2015. She gained attention from her super hit number Patake in 2017. Her popular songs include Morni, Sandal, Jaani Tera naa, Duji Vaar Pyar, Pagal Nahi Hona, and Barish Ki Jaye. And her Bollywood debut song Tere Naal Nachna from the movie Nawabzade got huge love from fans.