Many people works hard to get success and popularity but nowadays social media is such a platform where people are getting popularity overnight! As all of you known social media is a huge platform worldwide and it takes no time to make people zero to hero within few hours. As in our last post, we have shown 10 real examples of most common people who became popular in the world from social media.
In this internet age, social media is known as the fastest and easiest platform where you can get name, fame and popularity for your talent and weird activities. If you can do anything which people like and love to watch then the work is done for you. It will take no time to get viral on social media.
There are many such instances where normal people got popularity overnight in India. Now if you want to know such people who got high popularity from social media in India then you are at the right place.
In this post, Top 10 About going to share an updated list of top 10 people who became popular overnight in India from Social media. They are not celebrities but they are India's common people who became famous in no time just because of social media. So read the post completely and grab details of them.
Top 10 People who became Popular Overnight in India from Social Media
10. Kusum Shrestha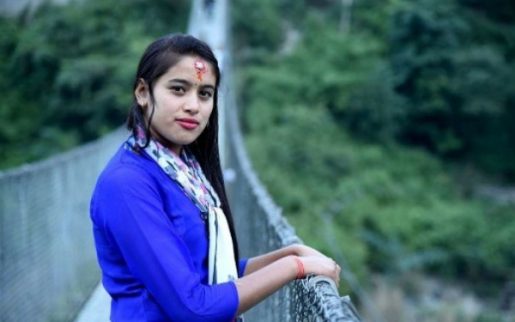 Kusum Shrestha the Nepal's vegetable seller girl got popularity overnight on social media. Her one beautiful picture on social media attracts many youth and peoples went crazy on that. Only one photo went viral on social media and now she is popular among people. This is a true example of a common person who became popular overnight in India from social media platform. Though all the viral pictures are taken causally but her innocent and cute face attracts many people. Kusum belongs to poor family and now she is studying management at 11 th standard in a school at Chitwan.
Read here- Top 10 Most Popular Bollywood Actresses 2018
9. Kamlesh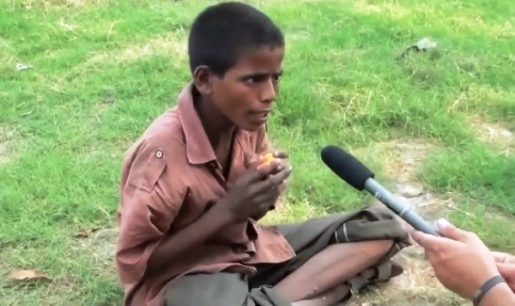 On social media, the name Kamlesh went viral when people saw his interview video. This chemicals and drug addicted kid video clip created sensation among many people and his interesting story from Bhopal to Delhi for his drug addiction make people emotional. After the video clip got viral on social media Kamlesh got huge popularity in no time and people started made various memes on him. And this is a real example of a common man in India who became popular overnight from social media.
Read here- Top 10 Most Popular Sexiest Tamil Actresses
8. Shahid Alvi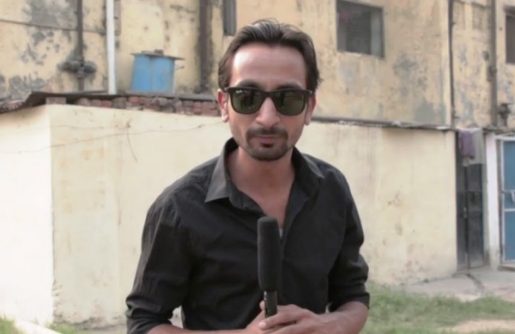 Shahid Alvi is another viral name among those people who became popular from Social Media in India. His magic line Bhai bhai bhai in videos attract many people towards him and they enjoy his video a lot. Though you can find some Hindi slang in his video but still his videos are quite funny and you can't stop yourself laughing after watching his videos. His first video clip got popularity on Facebook and then his all videos went viral on various social media platform like YouTube, Facebook, Instagram and twitter. So he is also such a great example of a common man who became highly famous across all India in no time just because of social media platform.
Read here- Top 10 Bollywood Celebrities with Highest Twitter Followers
7. Om Prakash(Rap King)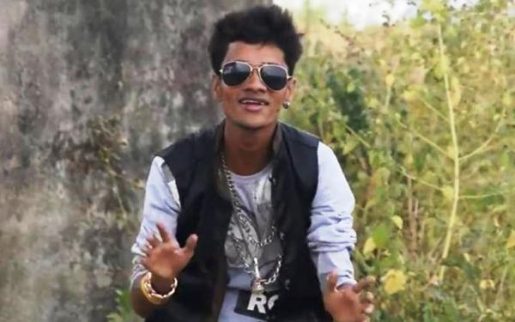 Om Prakash also known as the Rap king is well known for his meaningless sexism songs. His weird and songs and rap always in debate on various social media sites like Twitter and Facebook. He is one of those common people who got high popularity from Social Media in India. People also say him the real reflection of Dhinchak Pooja. Om Prakash is the new sensation on social media and some people like to watch his song for fun purpose.
Read here- Top 10 Most Followed Twitter Accounts in the World
6. Saima Hussain Mir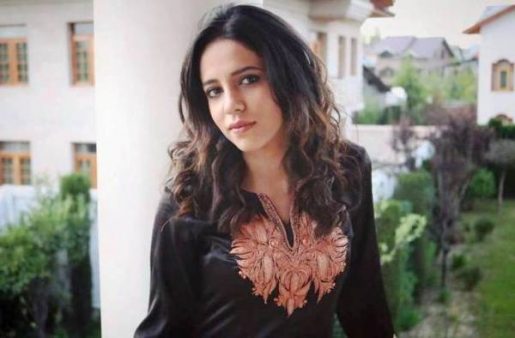 Saima Hussain Mir a normal girl of Sri Nagar, she got popularity on social media after the selfie of King Shah Rukh Khan. In 2016, during the movie promotion of Raees SRK posted a selfie with their fan in which this girl came into the lime light and men goes crazy on this beautiful girl. Saima Hussain Mir is another name which deserves her name in the list of India's those people who became stars in a single night from social media.       
5. Somvati Mahawar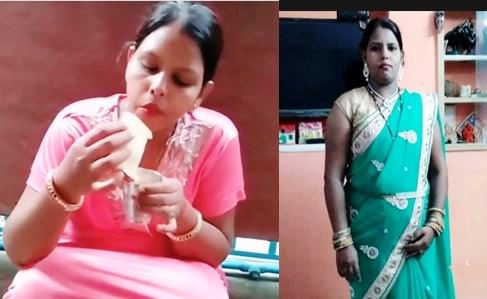 If you will search the People who got high popularity from Social Media in India 2018, after Sanjeev Srivastav, Somvati Mahawar is the new face got popularity for her Chai Peelo dialogue. People also know her Chai Peelo Aunty and it's due to her amazing tone in which she is saying Hello Friends Chai Peelo. This video got millions of views within few minutes after her post. Nowadays people are also creating other memes like Helmet pehenlo and many more.
4. Sanjeev Srivastav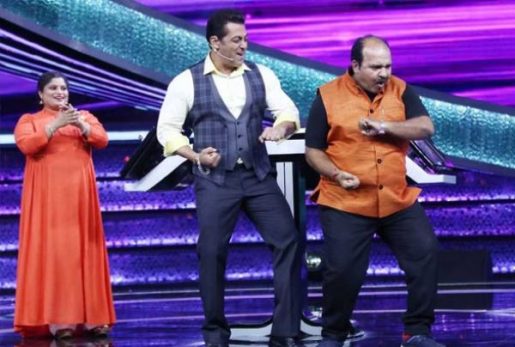 Sanjeev Srivastav is the real social media superstars in India. He is also known as dancing uncle/Dabbu Uncle. Sanjeev is a professor in college but he has great interest on dancing from the young age. His typical dance video on Social media won lots of people's hearts and many Bollywood celebrities also comment on him as a good dancer. Nowadays you can see him on several TV reality shows. His video creates amazing impact on social media platform and within no time he got popularity.
3. Sapna Vyas Patel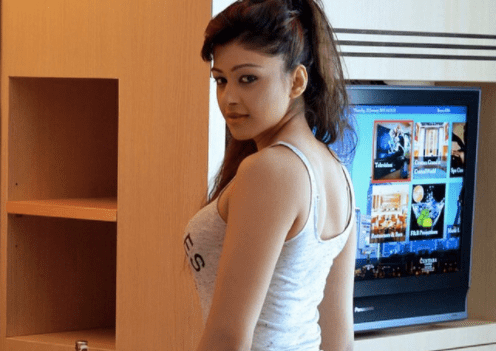 Sapna Vyas Patel is one of those people who got high popularity from social media in India.
Her amazing hot fitness photos went viral on social media and people are just crazy on her. No doubt she is now one of the most popular female fitness icons in India. Before fitness model she was just a normal overweight girl but after her transformation she got popularity on social media. You find her huge followers on social media like Facebook and Instagram. If you are a fitness freak then she can be a good inspiration for you.
Read here- Top 10 Beautiful and Sexiest Female Bodybuilders in the World
2. Dhinchak Pooja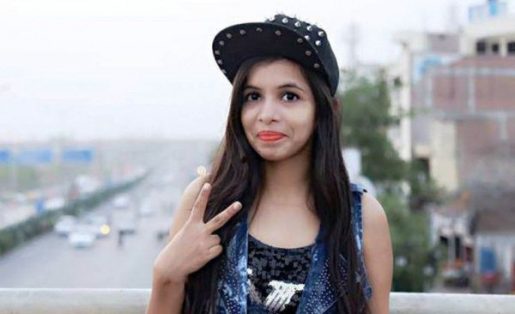 Dhinchak Pooja is the most popular Indian female name who got popularity on social media overnight. Her meaningless songs are the new sensation of social media. Her popular and most watched songs are like Sefie Mene Leli Aaj, Darru Daaru and Dilonka Scooter. People are crazy on Dhinchak Pooja and you can easily mark her followers on social media. After she became famous all across India, she got an opportunity to get enter in Big Boss 11 as a contestant. So now you can understand how much she became popular in no time just because of social media.
1. Priya Prakash Varrier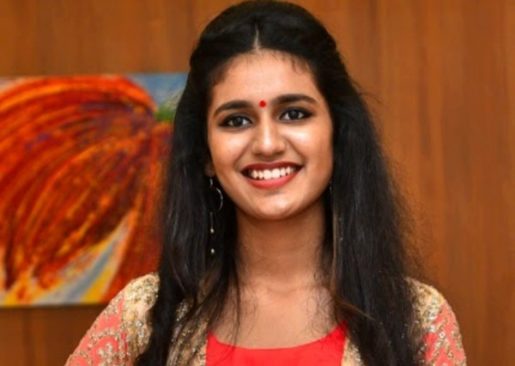 Can you imagine just a 30 second wink and smile video can make any one popular overnight? No! Right?? But the truth is the 30 second video of Priya Prakash Varrier wink and smile got popularity on social media and people goes crazy on this sensational girl.  Now only wink and smile but there are also some other secrets behind the Popularity of Priya Prakash. People called her national crush and a lot. During Valentine day her video won the heart of many young guys. Now she can also seen in TV ads. You can't ignore her name in the list of people who became popular overnight in India from Social Media.