Magic is the best way to amuse the people of any age group. And any magic absolutely relies on the magician skills and expertise. As we have seen various popular magicians with unbelievable magic tricks on Television and on YouTube.
If you look around the world, a huge list can be made of popular magicians in the world. Thus, Top 10 About has decided to shortlist here top 10 most popular magicians in the world on the basis of their current popularity in the world. If you want to add any other popular magician in this post, you can leave your suggestion in comment section.
Top 10 Most Popular Magicians in the World
10. Jeff McBride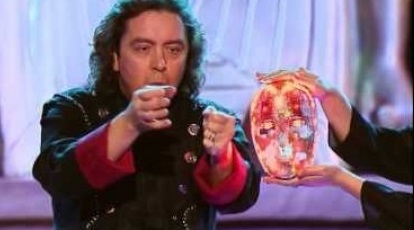 If you want to know top american magician names, Jeff McBride is one of them. He is an American magician from Monticello, New York. He is highly famous for his sleight of hand talent and specializes in the manipulation of playing cards, coins, as well as other small objects. His stage performances combine elements of kabuki, a Japanese drama form, with established conjuring. In accumulation, he is noted for his charity to Bizarre magic. His personal website is Mcbridemagic.com.
Read here- Top 10 Most Intelligent Kids in India of Current Time
9. Mat Franco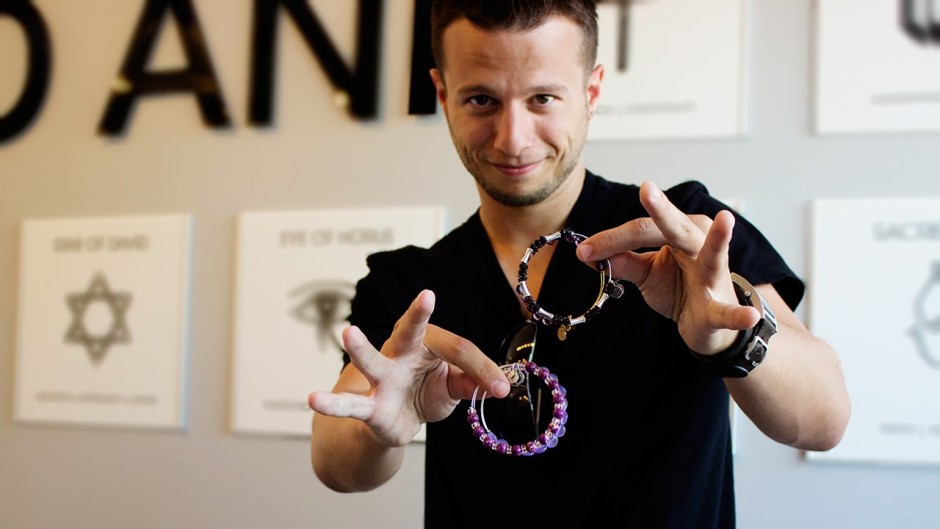 Mat Franco is an American and one of the best magician in the world today. He has also won the ninth season of "America's Got Talent" that's mean he is more than an ordinary magician. Mat has much more entertaining magic credibility as well. He was born on 10th May 1988 means one of the youngest magician of international level. Mat Franco with above tens of thousands of acts to become the first and only magician in history to win AGT, along with the $1 million prize. You can know more about him by following his website Matfranco.com.
Read here- Top 10 Most Intelligent Kids in the World
8. Cyril Takayama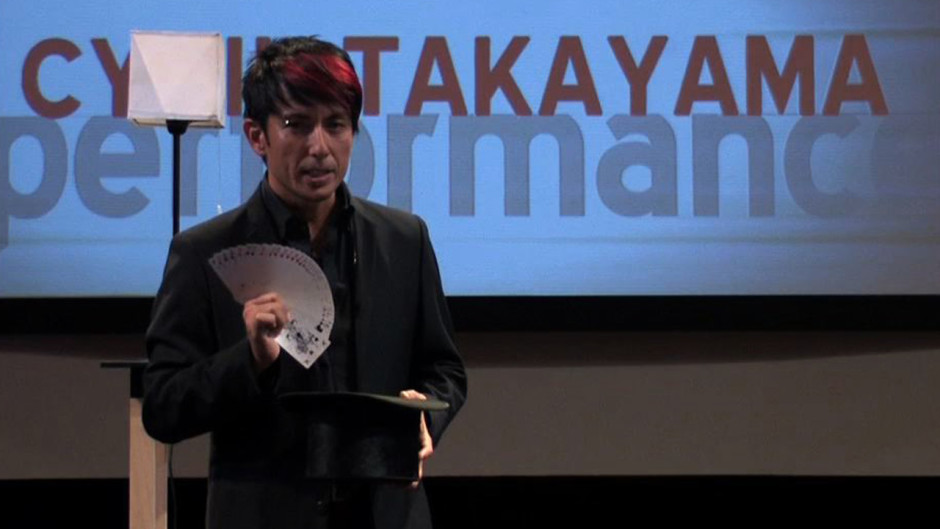 Cyril was born on 27th September 1973 and grow in Hollywood & California but his father was a Japanese. And he was very eager to dive into the magic world since he was a six year small child. Cyril is gaining popularity in Japan and across the world through the Internet, cause of many of his magic shows being uploaded on site YouTube. And by the concern of his hard work as well as success now he is recognize as one of the best magicians ever.
7. Justin Willman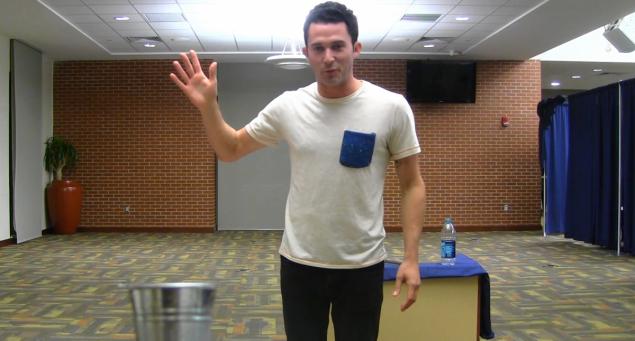 Justin Willman is not just a best magician today but also well known as the actor, comedian, and television personality. He is multi talented magician who was born on 11th July 1980 and belongs to United States of America. This magician has keep a high and good media profile and he became a host of fantastic television performances under his belt. He is highly skilled in magic tricks which make him among the top magicians of the world.
6. Justin Flom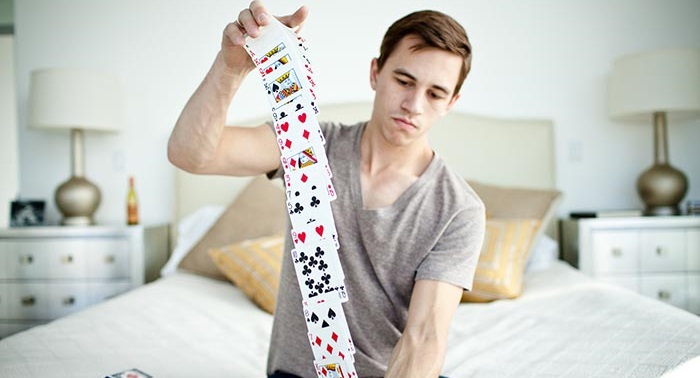 Justin Flom is another great American magician who was born on 29th April 1986. He is well known for his much creative as well as entertaining magic show like Soldier's Deck of Cards, Wizard Wars etc. He is particularly recognized for his YouTube series which features his signature trick "Water to Coke." He has high fan following across the social media world due to his all unbelievable entertaining magic stuff.
5. Harry Houdini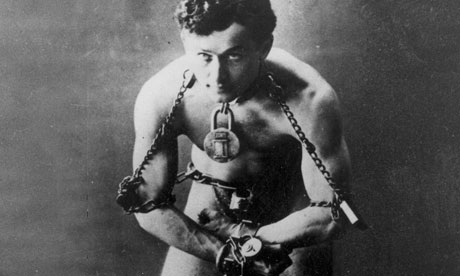 Harry Houdini is one of the popular magicians in the world who was born on 24 March 1874 in Budpest, Hungary, with the name of Ehrich Weisz. He started his magic profession in 1891, however had little success. He performed in dime museums as well as sideshows, and even doubled as "The Wild Man" at a circus. Houdini focused firstly on traditional card tricks. At one point, he owed himself as the "King of Cards". He soon started experimenting by escape acts.
4. Criss Angel
Christopher Nicholas Sarantakos is well popular with his stage name Criss Angel. He is one of the top illusionists of all time belongs from United States. After a significant splash with the first season of his Mindfreak show, and winning the 2005 "Magician of the Year" award from the Academy of Magical Arts, Criss Angel is going on the top. And by his unbelievable magic people are getting true entertainment and that's why he is well known among the public across the world.
3. Penn & Teller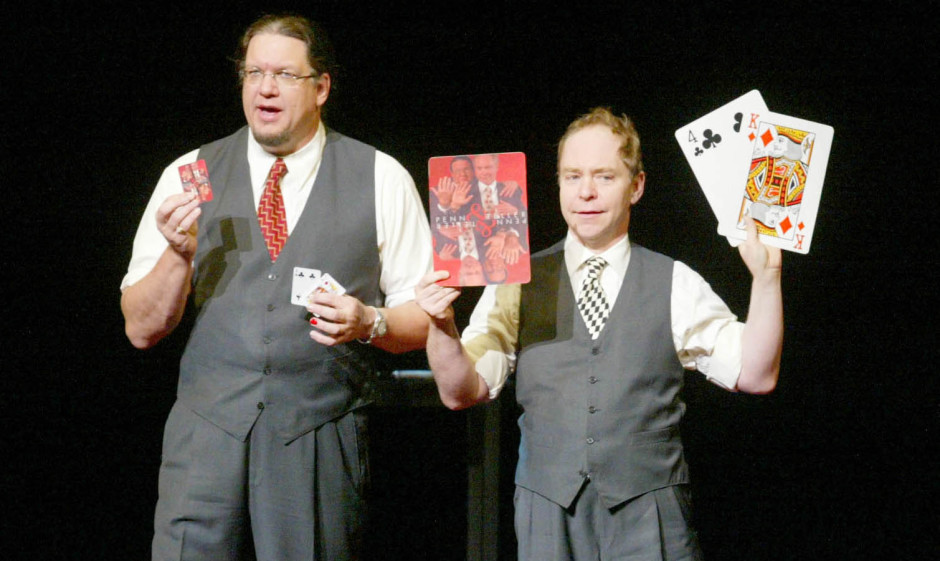 Penn & Teller are biggest illusionists and magician entertainers belongs America who have presented collectively since the late 1970s. Teller and Penn are among the most successful comedians, as well as biggest magicians in the world around. Now a day, they are best acknowledged for their Las Vegas show named as " Bad Boys of Magic". Here is their professional as well as personal Website PennandTeller.net.
2. David Copperfield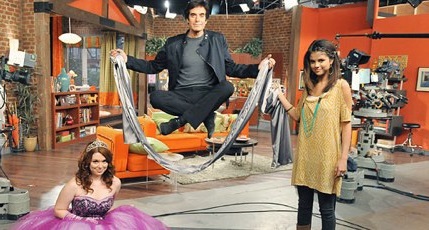 David Copperfield is one of the all time best magicians, residence of Las Vegas, Nevada United States and born on 16th September 1956. His personal website is davidcopperfield.com. It is said by the great peoples that he is greatest illusionist, astonishing and giant of the magic.
He is persistently bringing out innovative and modern magic. A visit to his magic show is always an pleasurable and exciting experience. His so many magic show have been aired on network television over the past two decades.
In his past magic that clearly make him biggest magician in the world like to building a Lear Jet fade away, flying on stage, Statue of Liberty to disappear and reappear; come out from a locked cell on Alcatraz; passing from  the Great Wall of China, escaping from a burning raft before it plunged over Niagra Falls; challenging the Bermuda Triangle and much more.
1. Dynamo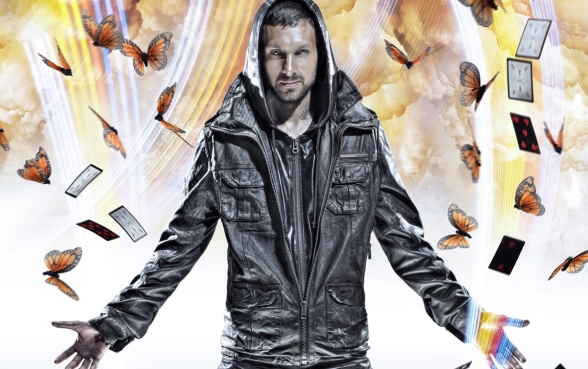 If you want to know who is the best magician in the world, name is Dynamo. Dynamo is one of the most popular magicians in the world today. He was born on 17th December 1982 at Bradford, United Kingdom. He becomes very famous across the world by his great show :Magician Impossible. His full name is Steven Frayne but famous by the name Dynamo which is his stage name. He has got many awards for his amazing magics and entertaining performance. You can also closely know about him through his wiki info.