It's sometimes nice to imagine an alternate reality where you're a billionaire with the means to buy almost everything you want in life, one of which might be luxury cars. After all, why own a cheap-looking car if you can have one that spells out your billionaire status as clear as day? To help you in your quest to buy the most expensive cars that your money can buy, listed below are some of the most luxurious cars in the world with the price tag to match, one of which might be to your liking. These are the most luxurious cars in the world which prove their price.
There might be several other things that you'd plan to spend your truckloads of cash on. But perhaps it's safe to assume that one item that you may have been wanting to buy for a long time is a luxury car because nothing feels better than driving in style. So without any further ado, here are some of the most luxurious cars in the world with the price tag to match that may tickle your fancy.
Top 10 Most Luxurious Cars in the World with Price
10. PaganiHuayra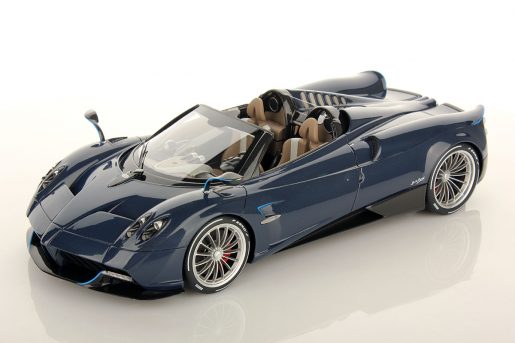 Sitting at 1.5 million US dollars, the PaganiHuayra is yet another one of the most luxurious cars in the world and powerhouse of a machine to be amazed by. This automotive masterpiece isn't just stylish; it's got the numbers to back it up as well. Given that most if not all Pagani cars are only made when ordered, the Huayra is quite the exclusive treat for those who want a sweet ride.
The PaganiHuayra isn't "just" pretty, though. It's performance and luxury combined, as it boasts a twin turbocharger that can boost the Huayra into 60 miles per hour in under 4.0 seconds which makes them one of the fastest speed cars in the world.
The Huayra has a 720-horsepower 6.0-liter V12 engine, allowing it to reach a top acceleration of as much as 230 miles per hour.
9. Koenigsegg Agera S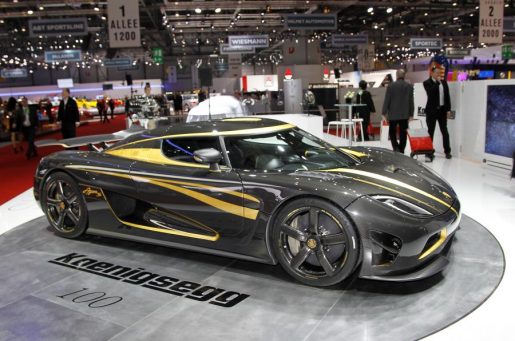 Just barely meeting the Huayra's price tag is the Koenigsegg Agera S at 1.52 million US dollars. Sweden-based Koenigsegg proves that elegance and luxury could go hand in hand with performance, as the vehicle boasts quite a stylish curve yet is bulky enough to be something you'd take to competition.
You'd look at the Agera S and you'd see a racecar, and for good reason. This machine is housing more than 1,000 horsepower, thanks to its twin V8 engine. This allows it to reach 62 miles per hour in under 3.0 seconds.
If you're with a need for speed, this machine can reach up to 188 miles per hour in just around 25 seconds.
8. Koenigsegg Agera R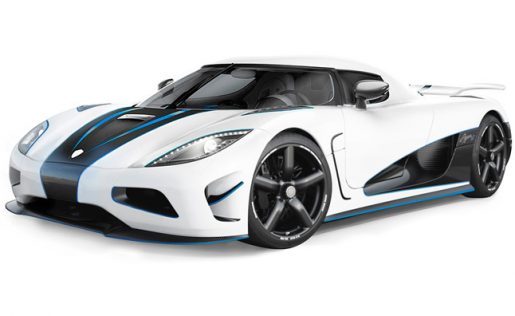 Koenigsegg outdoes itself in this list, as two of its cars are in this list of most luxurious cars in the world to impress. If the Agera S isn't something you think can handle your taste, then perhaps the Agera R, in all of its 1.6 million-US dollar glory, might be the one for you. The Agera R has the signature Agera series "curves," making the Agera R quite close to a futuristic vehicle, more than your typical luxury vehicle.
The Agera R's performance is a testament of comparisons Koenigsegg's cars have with other big names in the industry such as Lamborghini and Ferrari. After all, it only takes 2.8 seconds to get to 60 miles per hour.
All of this is thanks to its twin-turbo V8 engine that sports a monstrous 1140 horsepower.
7. Aston Martin One-77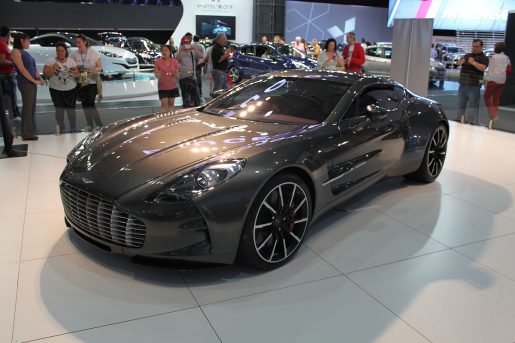 With 1.8 million US dollars price, this car is also known as by most expansive cars in the world. Unlike other vehicles in this list, the One-77 carries with it the signature "vibe" of Aston Martin's signature creations. You wouldn't think this slender machine is capable of reaching fantastical speeds – and that's what makes it appealing.
It only takes you 3.7 seconds to get to 62 miles per hour, which isn't a simple feat for a vehicle of its type. You can experience top speeds of as much as 220 miles per hour if you're in for a fast ride.
All of these specs are thanks to its V12 750-horsepower engine. While it's not close to 1,000 horsepower like the others entries in this list, its performance is evidence that horsepower really isn't all that matters.
6. Bugatti Chiron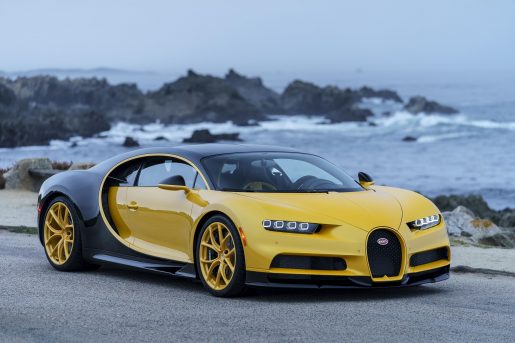 With a base price of more than 2 million US dollars, the Bugatti Chiron made its debut last 2016 at the Salon International de l'Auto held every March in Geneva, Switzerland.
The Bugatti Chiron may be a luxury car, but it also places emphasis on speed as it can go from 0 to 400 kilometers per hour and back in only 42 seconds which makes it the fastest cars in the world.
Only 500 units of the Chiron supercar have been produced by Bugatti with more than half of them already sold, 70 of which were already delivered to their new owners last year.
You can thus take comfort in the fact that there are still 200 units of the Bugatti Chiron up for sale, one of which might end up in your hands once you get the cash to buy it.
5. Lamborghini Sesto Elemento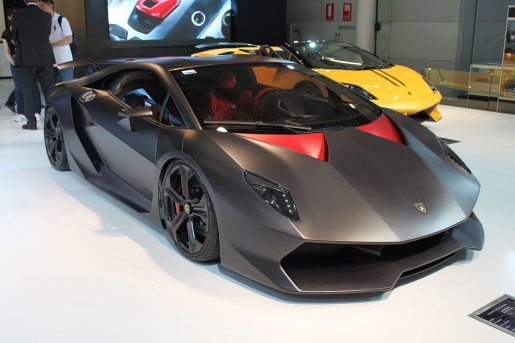 When it comes to most expansive cars in the world, Lamborghini has become a household name for a good reason. Not only are its cars stylish, but they also pack the kind of performance that can only wow both enthusiasts and casuals alike. This brand identity is present with the Sesto Elemento which, like its name implies, will definitely bring you along for a ride with the elements. Iif you've got 2.2 million US dollars to get it for yourself.
The Sesto Elemento is wrapped with carbon fiber, which makes it one of the lightest models Lamborghini has ever made. This is evidently felt with its V10 engine, packing 570 horsepower and quite a powerful performance to match.
Get the Sesto Elemento if you want to get up to 60 miles per hour in just less than 3.0 seconds and if you have yet to experience blazing speeds of 217 miles per hour.
There's a reason why the Sesto Elemento feels such a rare find because it really is. There are only 20 models made in existence, which makes it just as exclusive as it is elusive.
4. Bugatti Veyron 16.4 Grand Sport Vitesse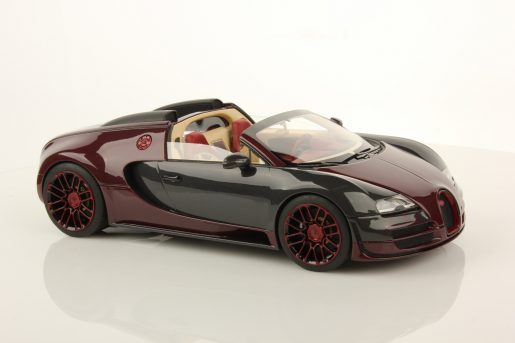 Bugatti is known for its unique take on style and performance, and the Grand Sport Vitesse is proof of this ingenuity. The Grand Sport Vitesse sits at 2.5 million dollars, and it's not just pricey, either. Its sleek appearance and compact yet spacious interior make it the kind of luxury vehicle fit for both the smart casual and the thrill-seeker. That's why this is recognized as one of the most luxurious cars in the world.
At first glance, you wouldn't think this beast would pack 1,200 horsepower. This makes it very capable of hitting 62 miles per hour in just 2.6 seconds, well under its 255.5 miles per hour capacity.
As of 2013, over 400 models of the Vitesse has been created and sold worldwide since its creation in 2005. This car is proof that over a decade later, Bugatti isn't out of the game – it's just gaining momentum.
3. Lykan HyperSport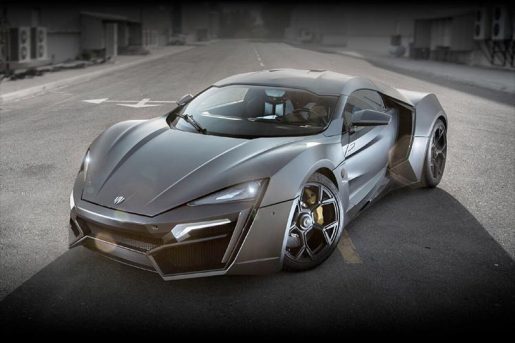 Carrying a hefty price tag of more than 3 million US dollars, the LykanHyperSport was put out by United Arab Emirates-based car company W Motors in 2013 and is billed as the first luxury car to be entirely built in the Middle East.
The LykanHyperSport was even featured in a blockbuster Hollywood movie, so if you're planning to buy one, it might be the closest you'll ever get to fulfilling any dreams you may have of being a movie star.
It also looks as if the police force in Abu Dhabi, UAE has been given a huge budget as they've recently bought a LykanHyperSport. It's not intended to be used in daily police operations though, so a hypothetical scenario involving a LykanHyperSport in pursuit of a criminal on the run in Abu Dhabi isn't going to happen in real life anytime soon.
However, you might want to act fast as only seven units of the LykanHyperSport have been produced and are being sold.
2. W Motors LykanHypersport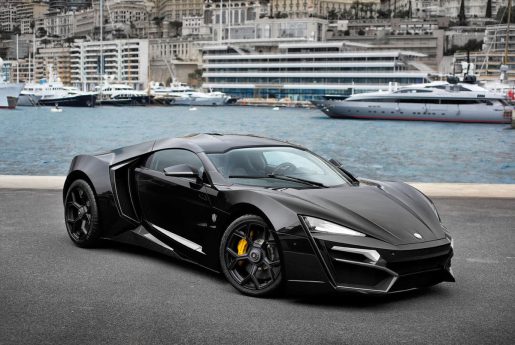 If you've ever stereotype luxury car for a futuristic transport vehicle, then the Hypersport lives up to that stereotype – and shoves everything out of the window. This is one of the most expansive cars in the world as it cost 3.4-million US dollar. This beast is something to behold, as it's both eye candy and a masterpiece to revel in.
There are only seven models of the LykanHypersport, and the seven owners of the stylish device will experience top speeds of as much as 245 miles per hour and an upward boost of 60 miles per hour in under 3.0 seconds. It's a powerful and majestic beast that looks and performs the part.
It's not "just" about the speed, however. It features quite a lot of futuristic elements as well, including a comfortable interior with a holographic display system that would take you back to the future.
1. Lamborghini Veneno Roadster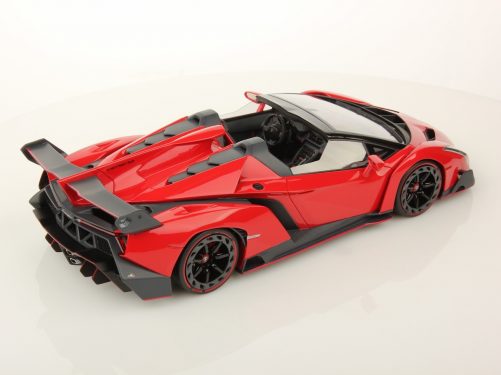 If you have more than 4 million US dollars to spare, the Veneno Roadster was put out by Italian car manufacturer Lamborghini in 2014 to commemorate their 50th anniversary.
As the Lamborghini Veneno Roadster doesn't have a roof, you can only take it out for a ride if the weather's sunny enough once you've bought one for yourself. You may want to keep your Veneno Roadster in the garage during rainy or windy days.
Lamborghini had produced only nine units of the Veneno Roadster, one of which was delivered last 2015 to their Hong Kong dealership office. If you're really intent on buying a Veneno Roadster, you may have to go to Hong Kong so that you can check it out in the flesh.
You can still get your hands on the Lamborghini Veneno Roadster online as well, but you would have to hurry before someone else with more money than you buy it.
If only money were no object, you wouldn't have to worry about buying anything that your heart desires. You might even start looking into spending some of your cash on a luxury car so that you don't have to make do with the worn-out one that you've been driving for years. But with so many expansive cars to choose from, choosing one that you think you should drive can be difficult. Good thing then that some of the most luxurious cars in the world have been listed above to make it easier for you to decide on which one to splurge your money on. If you're hoping to get to know the ropes as to how to drive any of these majestic machines, Street Wise Driving might be of help.