India is popular for its outstanding movies all over the world. Who doesn't familiar with Bollywood films and its celebrities? Yes, almost every one. Every year Bollywood is producing lots of entertaining and awe inspiring movies of different genre to the people. Basically, Bollywood is famous for the love stories and motivational movies. As we have already discussed about 10 most romantic Bollywood movies of all time, so this time we are going give you a list of best motivational films of Bollywood. If you are one of them who loves to watch Indian motivational movies then this post is for you. In this post, Top 10 About going to share a list of top 10 best Bollywood motivational films of all time. So read this post and know about most popular highly inspirational motivational Bollywood Hindi movies.
Top 10 Bollywood Motivational Films of All Time
Manjhi: The Mountain man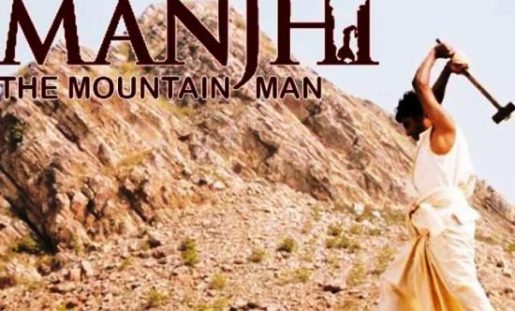 Manjhi: The mountain man is one of the best motivational films of Indian cinema which was released in 2015. This is a movie based on true story of Dashrath Manjhi who is a popular person in Bihar. The story is quite inspirational and in this movie you can see the man cut the mountain to create a short road to reach hospitals within short time. In the beginning everyone laughed on him but later he just achieved his target which is just amazing. In this movie, we can learn strong determination and will power can give you success one day. So never be demotivate and do hard work because hard work always pays off.     
Read here- Top 10 Most Sexiest Bollywood Movies of All time
Bhaag Milkha Bhaag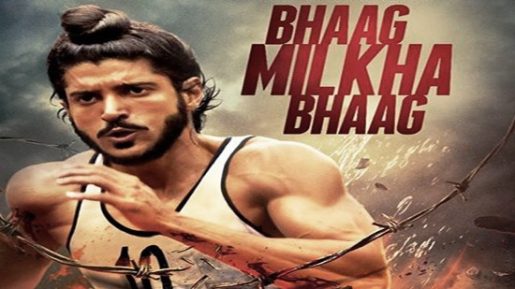 If you want to watch the best motivational films of Bollywood then just watch Bhaag Milkha Bhaag. This movie is based on the true story legendary Flying Sikh Milkha Singh. In this movie you can see the level of dedication and hard training of Milkha Singh towards his success. Not only hard work but in this movie you can see and learn how to face social difficulties and other hurdles in your life successfully only by following strong determination power and hard work. This is a great motivational biopic movie of Rakeysh Omprakash Mehra and you can see Farahn Akhtar as the lead role of Indian jewel sprinter Milkha Singh.
Read here- Top 10 Bollywood Movies Based on Dance
Chakde India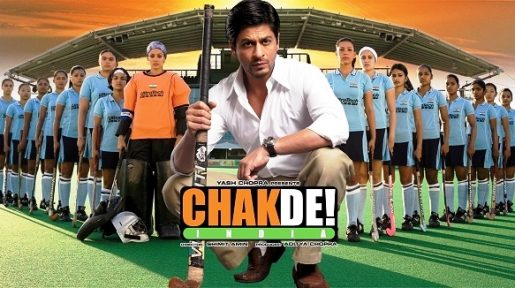 Every Indian must know the movie Chakde India! Why so? Yes, this is one of the best Bollywood motivational films ever. In this movie you can see how a failed veteran Hockey player Kabir Khan train some arrogant women hockey players and train them hard and help them to won the Hockey world champion. This is a highly motivational movie in which you can see lead actor Shah Rukh Khan who is one of the successful Bollywood actors of all time as Coach Kabir Khan. The Sattar(70) minute dialog is most popular in this movie which always gives a strong message to the youth. It says strong will power, hard work and unity can beat every hurdle in your life and help you to achieve unbelievable target.
Rang de Basanti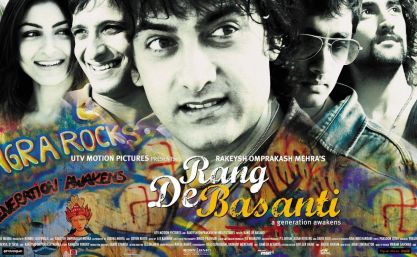 Rang de Basanti is another popular and most recognized motivational movies for youth of India. This is one of the best motivational Bollywood movies for students. This movie says never forget the dedication and sacrifices of the freedom fighter. This movie says every Indian should show their interest towards patriotism and need to do better for the country. In this movie you can find veteran actor Aamir khan as lead actor. If you are a patriotic and looking for a good motivational movie then there is nothing better than Rang De Basanti.
3 Idiots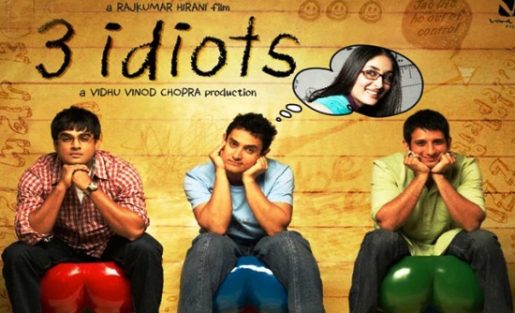 3 Idiots is another highly inspirational and motivational movie which hardly oppose the hell educational system of India. This is one of the best motivational Bollywood films for college students. According to this movie creativity always matters and book knowledge is not that much important which normally students and teacher focus a lot. This movie pass a strong message to the parents that never choose the career of your kid as per your wish just give them opportunity to be creative and go ahead with the career they are interested only.
Taare Zameen Par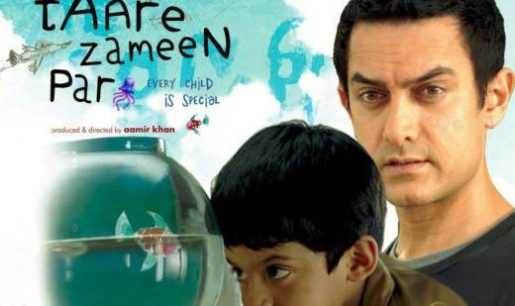 Taare Zameen Par is one of the best Bollywood motivational films which give us a perfect lesson to recognize the true and core potential of any kids. In this movie you can find Mr professional Aamir Khan as a teacher. In this movie you can see that every child is not equal. Every child has any special ability which can give him/her success. Director Aamir Khan done an amazing job in this movie and set a unique mind set on parents mind towards their children. This is a highly educational and motivational movie of Bollywood which every student, teacher and parent should watch.
Lakshya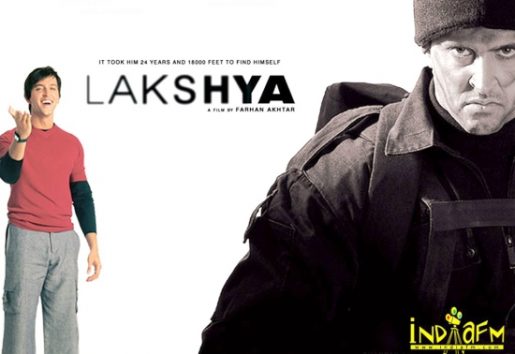 Lakshya is one of the most popular and best Bollywood inspirational films ever. This is a movie which gives a strong message to the youth to achieve strong determination power and never give up attitude. In Lakshya movie you can find veteran actor Hrithik Roshan as a lazy student and actress Preity Zinta as lead heroin. In the movie you can see how Lazy Hrithik character is achieving success with his strong determination power and became successful. It's very inspirational and a top class motivational movie so just watch it if you need some good motivation in your life.
Mary Kom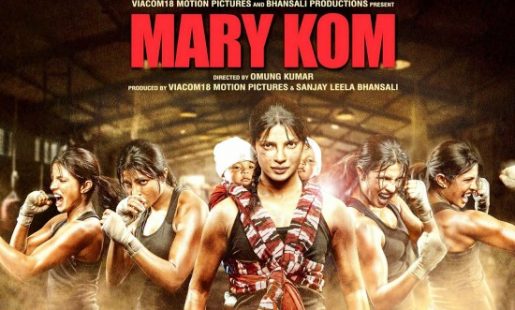 Mary Kom is one of the top rated Bollywood motivational films ever. This movie was released in 2014 and it is based on the story of Manipur legendary sports girl Mary Kom. In this picture you can see the struggle and success of Mary. This story always inspires young girls and boys of India to achieve their goal by hard work and strong desire power. This movie offers a strong message which is nothing but face struggle bravely and do hard work to get success in anything. If you are looking for a motivational movie then just watch it and you will get a genuine spark in you.
Udaan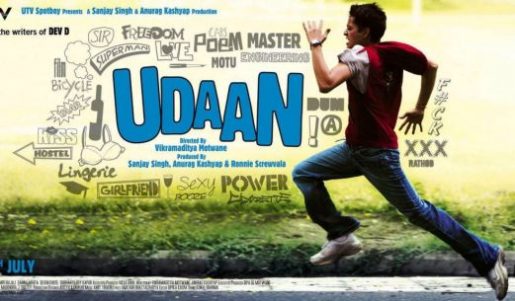 Udaan is another famous and India's best motivational films ever. This is an inspirational story of a young boy and his strict abusive father. This story is based on the life story of director Anurag Kashyap. This movie always teaches the parents to not pressurize their kids regarding their career. It says that every kid has their own passion and we as a parent no need to force them to choose the career as per our wish. This movie got many positive reviews and got popularity all over the India. Every parent should watch this movie and support their kids towards their aim.         
Guru
Guru is one of the Best Bollywood motivational films in which you can see the life story of great and successful business icon Mr.Dhirubhai Ambani. This movie was released in the year 2007 with Mani Ratnam production house. In this movie you can find Mr Abhishek Bachchan as lead role Guru. This movie Guru is an all time motivational movie in which it teaches every youngster of India to aim higher and bigger without any fear. Overall this movie teaches hard work, dedication is the keys to get success and it's not impossible! Anyone can achieve it.