If we talk about beautiful women, there are numerous beautiful women in the world and country to country. Japan has also no lack of beautiful women. Japanese women are all time beautiful, cute, hot and attractive because of their innocent looks and adorable figures. There are innumerable beautiful Japanese women, thus quite difficult to list all of them here. Therefore Top 10 About has compiled an updated list of top 10 most beautiful Japanese women in the world 2018. These Japanese women are ranked on the basis of their beauty, popularity and success.
Top 10 Beautiful Japanese Women in the World 2018
10. Rio Yamashita 
Rio Yamashita is a youngest fashion model and actress from Japan who was born on October 10, 1992, in Tokushima, Tokushima Prefecture, Japan. She is represented with Stardust Promotion. She has done many movies like Kinoshita Keisuke Story, Rise Up, The Flower of Shanidaru etc. She is recognize as one of the most beautiful Japanese women who has extremely cute face, beautiful eyes and 5 fit 5 inch height.
9. Erika Toda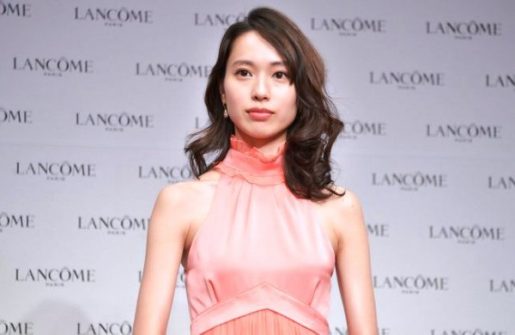 Erika Toda is a most beautiful Japanese actress who was born on 17 August 1988 in Nada-ku, Kobe, Hyogo, Japan. She has done many Japanese TV dramas, including Code Blue, Liar Game, Ryusei no Kizuna, and Keizoku. She has also played supporting roles in many other most popular TV dramas, such as Nobuta wo Produce, Boss, Engine, and Gal Circle. Overall she can be called a successful Japanese actress and also one of the most beautiful women of Japan.
8. Miyako Miyazaki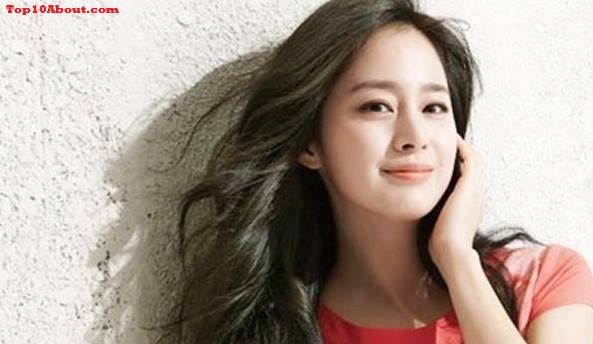 She is a sexiest, hottest and all time beautiful fashion model and spokesperson of Japan. She is also famous as the beauty superstar of Japan for ending a 15 year drought by winning the Miss Universe Japan show back in 2003. She was born on February 25, 1978, in Kumamoto, Japan. She is one of the most beautiful Japanese women as well as she is also a most successful commercial model for Nina Ricci, Renault, and Mikimoto.
7. Yukie Nakama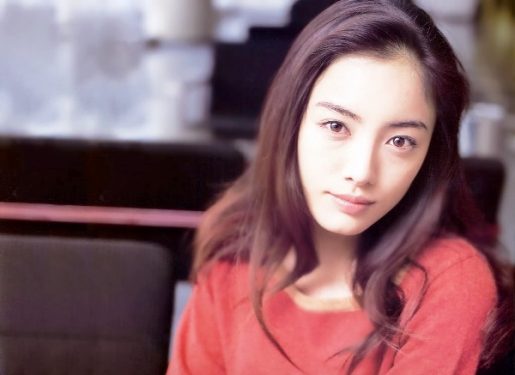 Yukie Nakama is a singer, Japanese actress and earlier star. She was born on October 30, 1979 in Urasoe, Okinawa, Japan and belongs to a fisherman's family. She started her career as a gravure star as well as soon made her way into the hearts of many with her singing talent. Due to her eye-catching look, beauty and cuteness, she recognize as one of the top 10 most beautiful Japanese women in the world 2018. She has been won some prominent Japanese drama awards such as Best Actress for Gokusen in 2002, Best Actress for Kao 2003, Best Actress for Trick 3 in 2003, Best Dresser for Tokyo Wankei in 2004, Best Actress for Gokusen 2 in 2005.
6. Reon Kadena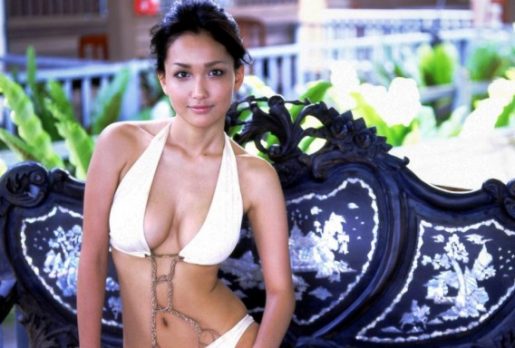 Reon Kadena is a Japanese glamour model and actress. She was born on February 19, 1986 in Sakai, Osaka, Japan. She is a beautiful and sexy 30 years old Japanese star who has featured in many photo books and films. She is also recognize as one of the most beautiful Japanese Women in the world. In June 2004, her first nude photos collection was published at the age of 18 by Asahi Press in the photobook Naked Reon. Reon has been work in many TV dramas and films.
5. Nozomi Sasaki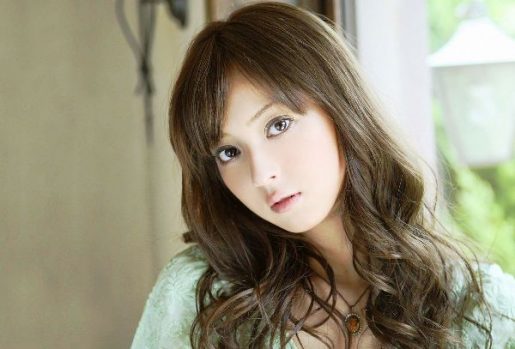 Nozomi Sasaki is a Japanese glamour model and earlier professional fashion model belongs to Akita. This shiny and most beautiful babe is only 26 years old. Her cute look and beauty, feature her as the best example of the hot Japanese girls. That's why she is listed in this list of most beautiful women of Japan in the world. After completing nearly 7 years as a fashion model, she has turn into a gravure idol and main ringside spokesperson for the mixed martial arts competition Dream Fighting Championships as well as the kickboxing competition K-1 World Max since 2009.
4. Mao Inoue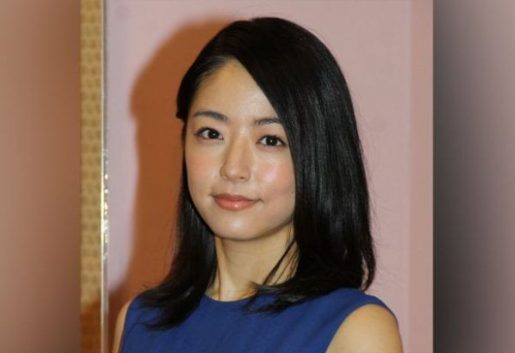 Mao Inoue is an award-winning most beautiful Japanese actress. She made her debut in the world of acting at the young age of just 5 years old. She has successfully won many awards for herself including one for "Best Actress" in the 47th Television Drama Academy Awards. Her sexy and attractive looks and beauty she placed at 4th position in this list of beautiful Japanese women.
3. Masami Nagasawa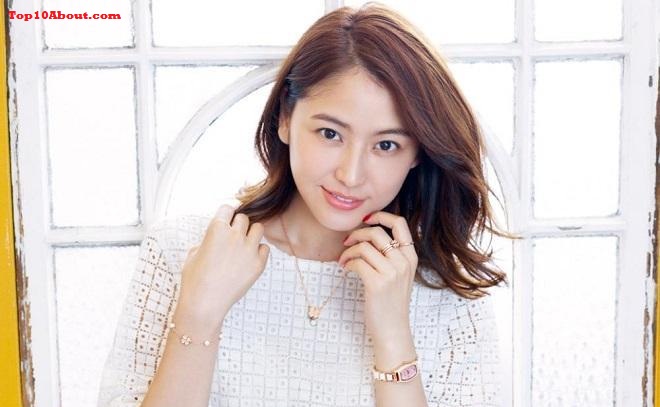 Masami Nagasawa was born on 3 June 1987 in Iwata, Japan. She is at 3rd position in the list of most beautiful women of Japan. She is most beautiful, graceful, and attractive with classic and fantastic beauty with attention-grabbing and fantastic acting skills that she used. She made debut by the first movie Gunjo that was a big success for her career. After that she did many movies like Godzilla, From up on poppy hill, Final wars, Socrates in love, Rough and Tokyo SOS. She was awarded for the outstanding, sexy and beautiful actress for the movie crying out love as she was worked as a supporting actress in this movie.
2. Maria Ozawa 
Another most hot and beautiful Japanese Woman is Maria Ozawa. She was born on 8 January 1986. She is a bold actress for the reason that she made a debut by the pornographic sites that made her not only most popular but also very successful among her fans and she never turned back only moving forward and made her name in the film industry of Japan. She is one of the 2nd beautiful Japanese women in the world.
1. Keiko Kitagawa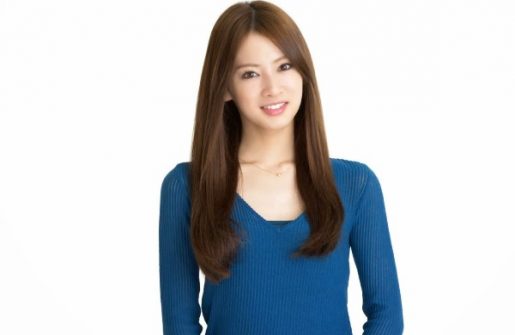 Keiko Kitagawa is a Japanese actress and earlier model. She is one of the most beautiful and sexiest women in Japan. She was born on 22 August 1986. She appeared as an actress in Japanese comedy movie Mamiya Kyodai, Dear Friends, and Cheery Pie. She has also worked in some Drama serials like Buzzer Beat, Homeroom on the Beachside, Mop Girl, and Pretty Guardian Sailor Moon. Keiko Kitagawa is considered as the very sexy and beautiful woman in Japan due her dazzlingly beautiful with graceful features classic look.