Bodybuilding is always a top job and many people practice bodybuilding to make their physic unique and sturdy. Bodybuilding is all about strength and power but the most amazing thing is female are not behind in the field of bodybuilding. Many beautiful and hot females are there who accept bodybuilding as a carrier and puts huge efforts in this profession and now some of them are recognizing among the top successful female Bodybuilders in the world. Now you must want to know some most beautiful and sexiest female bodybuilders in the world right? If yes, then you are at the right place here in this post we at Top 10 About going to introduce with you top 10 most beautiful and sexiest female bodybuilders in the world. So let's get started with more details
Top 10 Beautiful and Sexiest Female Bodybuilders in the World
10. Gladys Portugues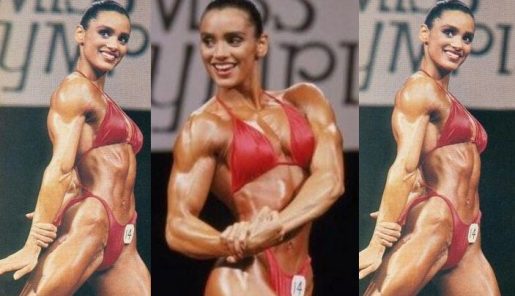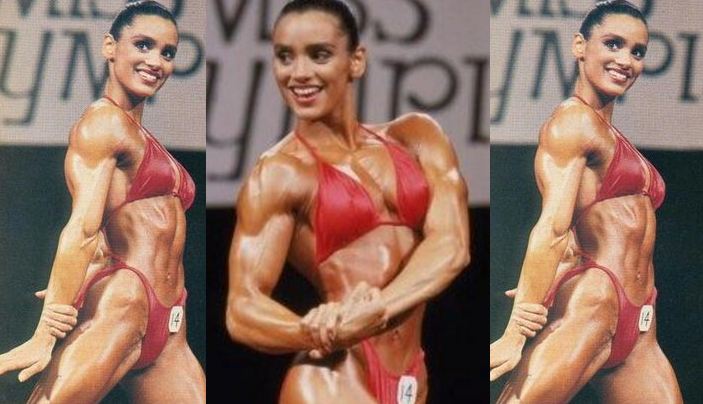 When the thing comes to female bodybuilding one name which is Gladys Portugues always comes ahead. She is used to count among the top most beautiful female Bodybuilders of the world. This female bodybuilder was born on 30th September 1957. She was married to the popular actor Jean Claude Van Damme. According to Gladys her inspiration is the former bodybuilder and Ms Olympian of 1990 who is Rachel McLish. Gladys took body building very seriously worked hard and ranked among top 10 in Ms Olympia.
Read here- Top 10 Biggest Bodybuilders in the World of All Time 
9. Jennifer Broomfield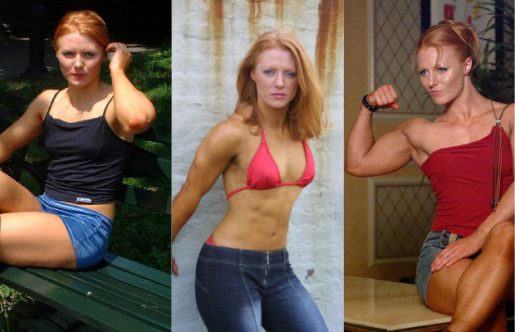 Steel female Jennifer Broomfield was born on 5th September 1983 in Massachusetts. She is one of the most sexiest female Bodybuilders in the world. She started her body building preparation from the teen age and always loves to play soccer. In 2002 she decided to take bodybuilding as career and focused more towards body building. This veteran female body builder always loves to do weight training and muscle building. 
Read here-  Top 10 Best Bodybuilding Foods for Women
8. Sandra Grajales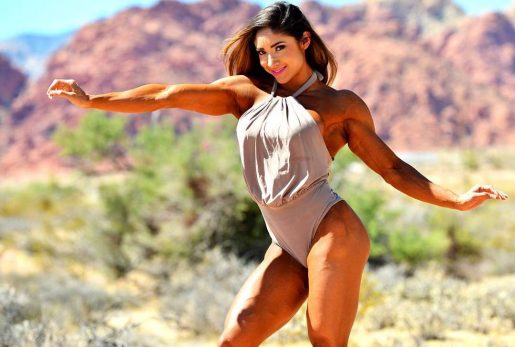 Mexican lady Sandra Grajales is another popular name if you are looking for most beautiful and sexiest female Bodybuilders in the world. She is a successful body builder who achieved IFBB pro ranks within just 3 years of hard work. In 2010 she shows her interest towards the fitness and decided to change her body with hard work outs and dedications. She got popularity very soon in the fitness industry and body building and it's because of her sexiness and amazing beauty. In 2014 she won the women's championship and got the 1st prize. After that she never looked backward and achieved a lot of success in her career. She is a strong believer of herself and according to her nothing is impossible in this world.
Read here- Top 10 Weight Gainers in India without Side Effects
7. Vivi Winkler
Brazilian beauty Vivi Winkler is one of the most beautiful female bodybuilders in the world who has immense reputation in the industry. This hot lady is top Brazilian fitness women of 2016. Vivi was born on 1992 and now having 56.7 kg with sexy and amazing physic. She has good reputation as the fitness model. She loves to do cardio and focus in her proper diet plan. Before body building she was very much worried regarding her heavy weight then her strong determination power and dedication gives amazing result and give her enormous success in the field of bodybuilding and fitness industry.
Read here- Top 10 Best Healthy Foods for Human Body
  6. Jennifer Rish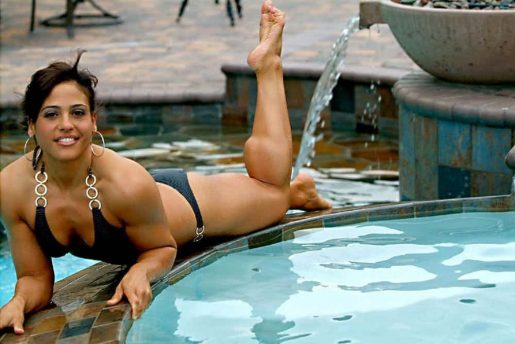 Jennifer Rish is another popular name in the sexiest female bodybuilders list. She is among the most beautiful female bodybuilders and famous for her gymnast and kick boxing skills. According to Jennifer she used to do multi body building tasks since her teen age and always focus on her fitness and modeling. She achieved a lot of things in her career and won several medals in bodybuilding competition. Her eyes, strong biceps and killer smiles always attract people towards her.
Read here- Top 10 Healthy Food For Pregnant Women
5. Julia Vins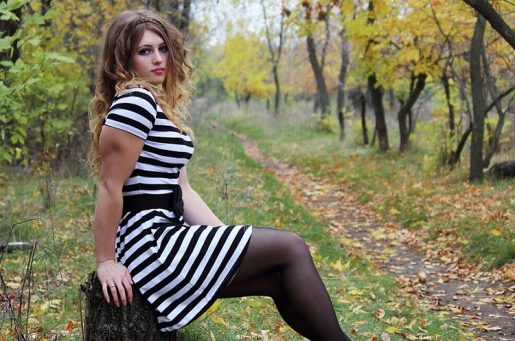 If you will search world's most sexiest bodybuilders in female category then you will find the name Julia Vins. This Russian hot and super sexy body builder is very famous for her amazing and unique body. She is a professional weight trainer who got reputation very soon in her career. Amazing strength and hard work make her popular among fitness freaks. She is very hard working and always focuses on her strength and fitness.         
4. Oksana Grishina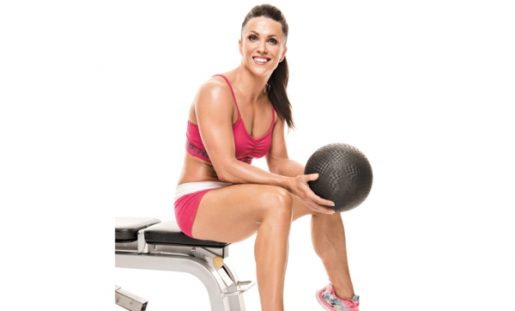 Russian beauty Oksana Grishina is one of the most beautiful and sexiest female Bodybuilders in the world ever. She has huge experience in body building and physical training. She started her gymnasium training from the childhood and took part in several competitions. In 2007 she received her IFBB pro card. She is damn sexy and hot and always a inspiration for new generation female body builders.
3. Brigitte Goudz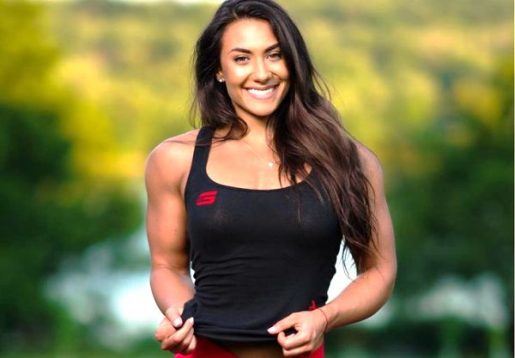 American Brigitte Goudz is one of the top class and sexiest female Bodybuilders in the world. She started her fitness training at the age of 18 and now became one of the popular bodybuilder as well as fitness model. Brigitte was born on 1994 and now she has many awards for her amazing body building and fitness model profession. She was very shy in her childhood and then she got confidence and step up towards her fitness goal. She loves to do weight training and muscle building.
2. Alicia Gowans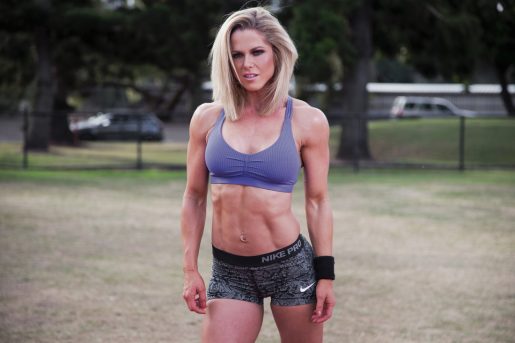 Australian fitness model as well as body builder Alicia Gowans comes in the list of most beautiful female bodybuilders in the world. She has amazing body with pretty face and beautiful smile. She was entered into the body building at the age of just 18 and trained herself hard. In 2013, she participated in her first competition and after one year she got her Pro card.
1. Amy Quine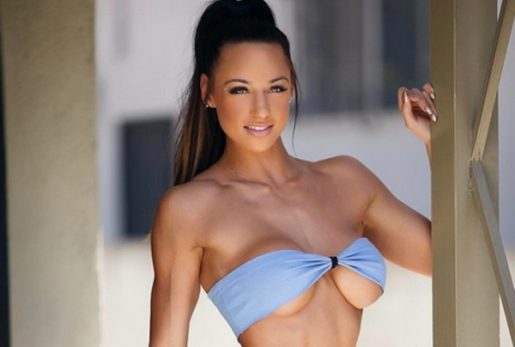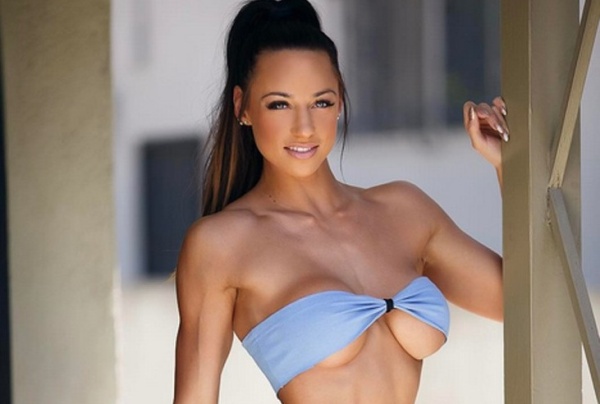 British lady Amy Quine is world's most sexiest Bodybuilders ever. She is a professional WBBF fitness athlete and coach. This fitness model has good reputation in the fitness industry and she is the brand ambassador of many fitness brands. Amy has since then modeled for tons of products and one of these are laidtex latex dresses. Amy's sexy figure has contributed to the skyrocketing sales of these prodcuts. She is giving online transformation training to the interested persons. Overall she is beautiful, hardworking and an amazing fitness trainer. Amy won the WFC championship body power 2014 as 2nd position and also won other competitions like UKBFF National 2015, UKBFF Kent Klassic 2014 and UKBFF British championship.