Bollywood is a second largest film industry in the world just after Hollywood. So many actors tried their luck in Bollywood film industry but only few of them became successful Bollywood actors. Yes, there are some Bollywood actors who will never miss whenever we talking about successful actors of Bollywood. Top 10 About have decided to shortlist here those Bollywood actors through a fresh list of top 10 successful Bollywood actors of all time.
Top 10 Successful Bollywood Actors of All Time
1. Dilip Kumar
Dilip Kumar is an Indian Bollywood film actor. He was born on 12 December 1922 as Muhammad Yusuf Khan in Qissa Khawani Bazaar in Peshawar Pakistan in a Pashtun family. Dilip Kumar is recognize as all time successful Bollywood actors and greatest actors of Indian cinema. He debuted as an actor in the movie Bollywood Jwar Bhata (1944). He is the first actor to get a Film fare Best Actor Award in year 1954. Also the Government of India honored him with the Padma Bhushan award in year 1991 as well as the Dadasaheb Phalke Award in year 1994 for his contributions towards Indian cinema as well as nominated him to Rajya Sabha, the upper house of Indian parliament for a term. He has stop working from the Indian Film Industry in year 1998.
2. Dev Anand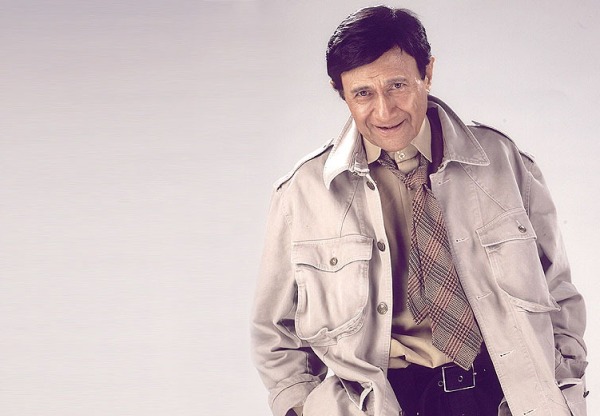 Dev Anand is one of the most romantic Bollywood actors of all time. He was born on 26 September 1923 and died on 3 December 2011. The young actor in the Indian cinema will always be keep in mind for his style of delivering wonderful dialogue quickly as well as love of shaking head while speaking.
It became Dev Anand trademark in Hindi cinema. With a payment of Rs. 160, Dev Anand started his profession in the military censor office at Church gate, in film city Mumbai. His first movie as an actor was Hum Ek Hain (1946), which was existing by Prabhat Talkies. It did not bring anything any success for him.
Shaheed Latif directed with Bombay Talkies produced, Ziddi, in 1948 helped him to get his initial and first success. And thereafter the rest is history, he is still recognize as most successful Bollywood actors. The Indian government gives him Padma Bhushan award in year 2001 and Dadasaheb Phalke Award in year 2002. And He won two Film fare Best Actor Awards for Kalapani (1958) also Guide (1966). He also received Film fare Lifetime Success Award in 1991.
You Can Also Read-
3. Rajesh Khanna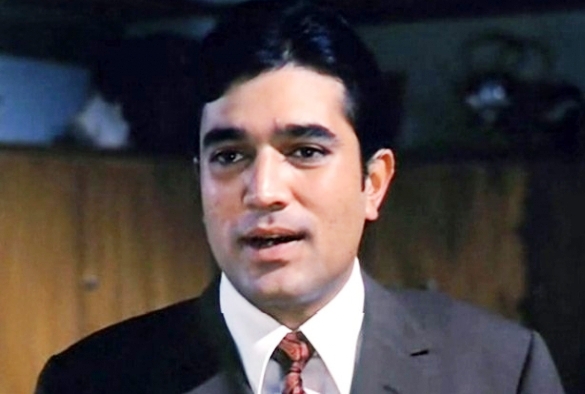 Rajesh Khanna is one of the most handsome and great actor in the history of Indian cinema. This celebrity actor is also referred to as the "First Superstar" of Indian Bollywood cinema. He was born on 29 December 1942 and died on 18 July 2012. He was also one of most popular and successful actors of Bollywood industry but also one of the most famous figures in the history of Indian cinema.
He made his debut as an actor with Bollywood movie Aakhri Khat in 1996. But his fame as an actor came with Ravindra Dave's movie, "Raaz" in 1967. During his career he appeared in more than 160 movie. In most of his movies, he acted as a solo hero.
He was received Film fare Best Actor Awards three times also was nominated fourteen times for the same category. He also won BFJA Awards for Best Actor four times as well as was nominated 27 times for the same category. In 2005, he was received the Film fare Lifetime Success Award.
He married to Bollywood actress Dimple Kapadia as well as they have two daughters- Twinkle Khanna, the wife of most popular Bollywood actor Akshay Kumar, as well as Rinke Khanna.
4. Amitabh Bachchan
He was born on 11 October 1942 in Allahabad. Undoubtedly, he is truly deserving Indian actor to be occupied in this list of top 10 successful Bollywood actors of all time. He first gained fame in the early 1970s as the "angry young man" of Hindi cinema, and has since come into view in over 180 Indian films in a career across more than four decades.
He is generally view as one of the greatest and most powerful actors in the history of Indian cinema. So total was his governance of the movie scene in the 1970s also 1980s that the French director Francois Truffaut called him a "one-man industry".
He is married to Bollywood actress Jaya Bhaduri. The couple has two children, Shweta Nanda as well as Abhishek Bachchan. Abhishek is also an Bollywood actor and is married to Bollywood actress Aishwarya Rai.
5. Dharmendra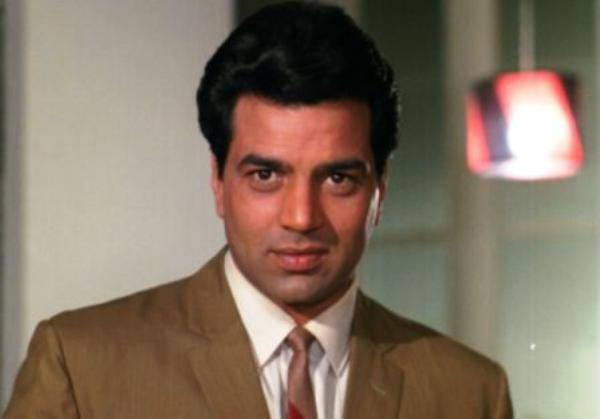 The list of most successful Bollywood actors is not complete without the name of Dharmendra. He is famous to his fans for his handsome look. That is why, he is view as one of the handsome actors in Bollywood industry.
The evergreen actor is mentioned in many different names in Bollywood industry. He is famous as 'Garam' Dharam. Dharmendra shared the same achievement in both action as well as romantic films. He was one of the top Bollywood actors of his time also still active in cinema till date.
This attractive Punjabi actor started his career with Arjun Hingorani's movie Dil Bhi Tera Hum Bhi Tere (1960), but he rose to fame as a solo hero with Phool Aur Patthar (1966). For the reason that of his performances in this film, he was selected first time for Filmfare as Best Actor Award.
6. Shahrukh Khan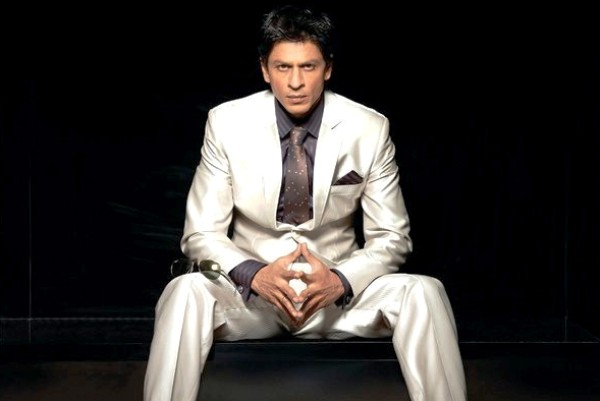 Shah Rukh Khan is the only actor who have huge fan following all around the world. He is one of the most popular Bollywood actors apart from successful Bollywood actors of all time. He was born on 2 November 1965. Shahrukh Khan started his acting profession with the release of Bollwood movie Dewaana that can won the hearts of millions of people through his great performances and multitalented acting skills.
He is not only successful as well as talented but also is famous for his beautiful look. He enjoys wonderful respect in all walks of life and has even garnered a worldwide fan following as well.
You Can Also Read-
7. Salman Khan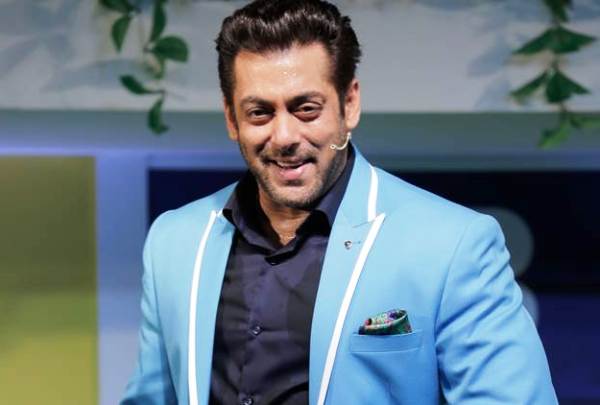 Salman Khan is one of the most successful and most popular actors in Bollywood Industry. He was born on 27 December 1965. He is the son of a prominent screenwriter, Salim Khan, as well as his first wife Salma. Although being the son of a prominent father, he had to struggle hard to get fame as well as popularity in the Bollywood film industry. Still, he did not use his father's name for his success.
Making his look in a supporting role in the Bollywood movie Biwi Ho To Aisi (1988), he started his profession as an actor. With the movie Maine Pyar Kiya (1989), he made his mature debut. It was his first profitable success. It also helped him to succeed a Filmfare Award for Best Male Debut. For his look in Kuch Kuch Hota Hai, he acquires Filmfare Award for greatest Supporting Actor.
8. Aamir Khan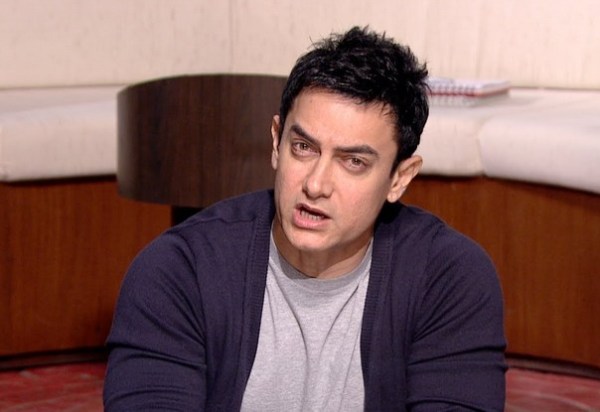 Aamir Khan is another one of the most popular and successful Bollywood actors today. He is also view as one of the most influential actors too. He was guess as the typical "chocolate hero" for his look, however he proved himself as a teen icon.
Uncle Nasir Hussain directed, Yadon Ki Baraat, was his first movie. In this movie, he acted as a child actor. He comes into view in the title song of the movie. His first profitable success came in year 1988 with the Bollywood movie Qayamat Se Qayamat Tak. His cousin with Nasir Hussain's son, Mansoor Khan, directed this movie. After that, he has come into view in a number of blockbuster as well as importantly acclaimed films.
He first got married along with Reena Dutta in year 1986. They have two children- a son, Junaid, also a daughter, Ira. He got divided with his first wife in year 2002, ending the 15-year marriage. He got married with Kiran Rao on 28 December 2005.
9. Akshay Kumar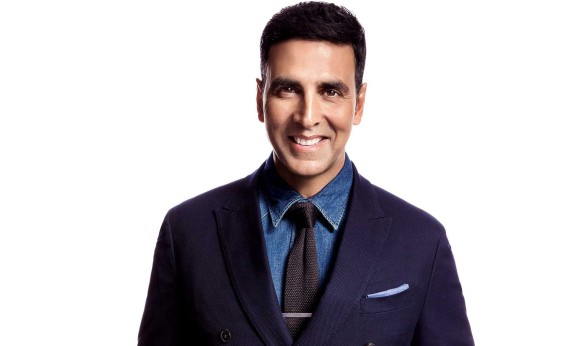 Who don't know about Akshay Kumar? He is very attractive especially with his physically attractive as well as his stress seems to have been on acting in action cum comedy movies. He has been selected for Filmfare Awards some times, winning it two times.
He has come into view in over 125 movies. When he began his acting profession in the 1990s, he generally starred in action films and was particularly famous for his appearances in feature movie commonly called the "Khiladi series". The following year he was rewarded the Padma Shri by the Government of India. In year 2011 The Asian Awards honored Akshay Kumar for his outstanding achievement in Cinema.
10. Anil Kapoor
Anil Kapoor is also most popular and successful actor in Bollywood Industry. He is Also Famous for name chocolate hero for his look. Anil Kapoor's first role in an international movie was in Danny Boyle's (2008) Academy Award – winning film Slumdog Millionaire, for which he shared the Screen Actors club Award for Outstanding Performance by a Cast in a Motion Picture.
His show in the eighth season of the action series 24 generated rave reviews from the American press. Internationally, Anil Kapoor is one of the most known Indian actors. He has also come into view in the 2011 film Mission: Impossible – Ghost Protocol for which he expected good reviews from critics as well as audience.