Top 10 Sexiest Hollywood Movies – In this article I am going to reveal out a list of most sexiest Hollywood movies having hottest scenes of all time in history. There are so many Hollywood films of various genre such as romantic, drama, comedy and thriller has been released from the first film "In Old California" in 1917 up to now 2016. Hollywood has produced more hot and romantic movies with the surpassing of time. Therefore after an wide research I have shortlisted most sexiest films of Hollywood in history.
Top 10 Sexiest Hollywood Movies with Hottest Scenes
10. Don Jon  
Don Jon is a romantic comedy drama genre Hollywood film released in 2013. The film was written and directed by Joseph Gordon Levitt while produced by Ram Bergman. The film leading stars Joseph Gordon Levitt, Scarlett Johnson and Julianne Moore. The film was clear hit on the box office by collecting total amount of $41 million however the film was made in just $5 million. This Hollywood movie has truly intimated scenes given by Joseph Gordon Levitt and Scarlett Johnson. Specially Scarlett Johnson has given another sensational performance in this movie along with her bold and hot personality. Therefore this film deserve to be occupied in the list of top 10 sexiest Hollywood movies.
Also For Read –
9. Amour 
Amour is a 2012 French-language romantic film written and directed by the Austrian filmmaker Michael Haneke and produced by Margaret Ménégoz. The star casts of this movie are Jean-Louis Trintignant, Emmanuelle Riva and Isabelle Huppert. The story is based on an elderly couple, Anne and Georges, who are retired music teachers with a daughter who lives abroad. The film was screened at the 2012 Cannes Film Festival, where it won the Palme d'Or.
8. The Dreamers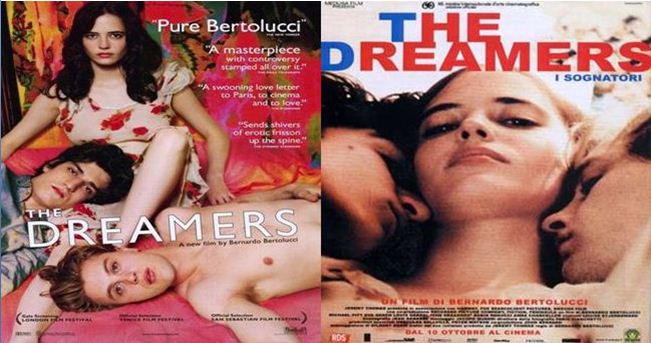 2003 released The Dreamers is another one of the most sexiest Hollywood movies of all time because of the controversial scenes. It's is a romantic drama genre hollywood film directed by Bernardo and produced by Jeremy Thomas. The film stars Michael Pitt, Eva Green and Louis Garrel. This is the story of a student from American University came to study in Paris. He becomes friend of two French brother and sister. They set against  1968 Paris students riot happening around them.
7. Irreversible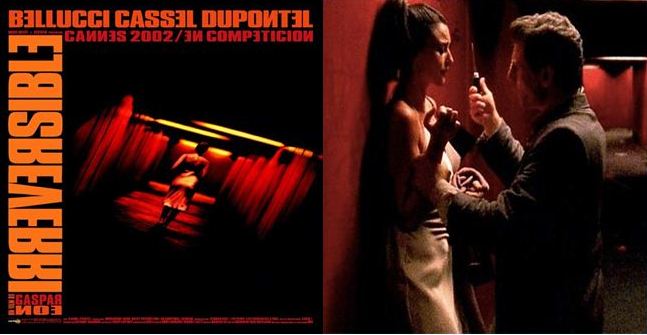 Another most sexiest Hollywood movie of all time is Irreversible released in 2002. It was written and directed by Gaspar Noe while co-produced by Brahim Chloua along with Vincent Cassel. The star of this movie was Monica Bellucci, Vincent Cassel and Albert Dupontel. The film had become controversial during the release because of some really intimated and bold scenes. Therefore if you're searching some most sexiest Hollywood movies, it is one of them.
Also For Read-
6. Intimacy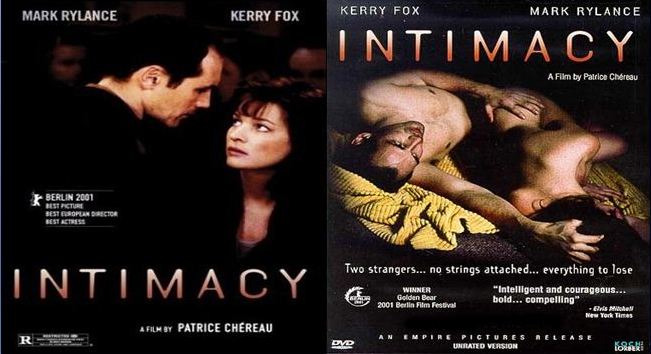 23rd November 2001 released Intimacy film is one of the best  while we concern top hottest Hollywood movies. It is directed by Patrice Chereau, starring Mark Rylance and Kerry Fox. It was written by Chereau with Anne-Louise Trividic based on stories by Hanif Kureishi. This Hollywood film contains real intimate scene by Fox on Rylance. Intimacy was placed at 91 on Slant Magazine's best films of the 2000s. Intimacy won the Golden Bear awards for Best Film and the Silver Bear awards for Best Actress (Kerry Fox) at the Berlin Film Festival in year 2001.
5. Showgirls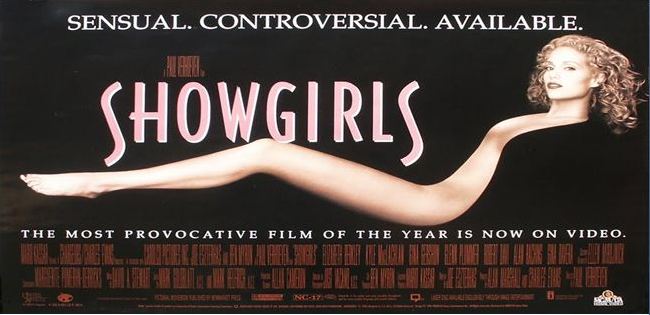 Showgirls is one of the most sexiest Hollywood film of erotic drama genre released in September 22, 1995. The film was directed by Paul Verhoeven while co-produced by Lynn Ehrensperger, Charles Evans, Mario Kassar along with Alan Marshall. The main stars in the film were Elizabeth Berkeley and Kyle MacLachlan. The film has highly intimated scenes specially pool scene between Elizabeth and MacLachlan and revenge scene. The film was not hit on box office however the scenes of the film has make it one of the hottest movies in Hollywood of all time.
Also For Read- 
4. Color of Night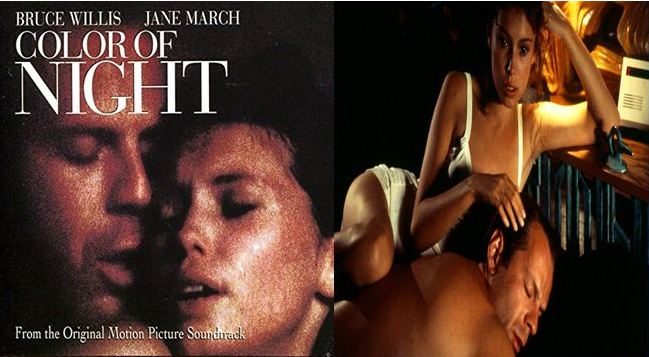 Color of Night is an erotic mystery thriller Hollywood film released in August 19, 1994. The film was flopped in theaters however it became one of the most sexiest Hollywood movies of all time in history. The movie was directed by Richard Rush and co-produced by Andrew G. Vajna, Buzz Feitshans along with David Matalon. Bruce Willis and Jane March were in leading pairs who had given the romantic and hot scenes in the movie. Furthermore if you want to see the hottest Hollywood scenes in history, this is perfect Hollywood movie to watch out.
3. Slive

Sliver is a Hollywood erotic thriller movie released on May 21,1993, directed by Philip Noyce while produced by Robert Evans. The story of this Hollywood film reliesd on the Ira Levin's Novel, a story about the mystical incidents in a high rise apartment of New York. The leading stars of the film were William Baldwin, Sharon Stone and Tom Berenger. It was one of the super hit hottest Hollywood movies of 1993 with collecting $116.3 million by left behind so far the production cost of $40 million. The film has great story along with many romantic as well as sexiest scenes. Therefore worth watching Hollywood movie if you want to see some most romantic and bold scenes in Hollywood.
2. Salt on Our Skin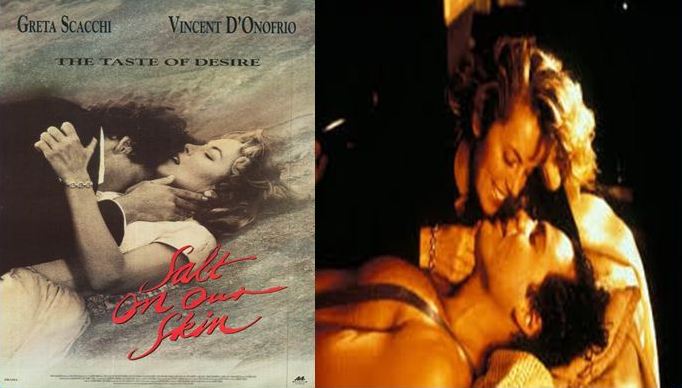 Salt on Our Skin is a Hollywood romantic drama genre film released in 1992, starring Greta Scacchi and Vincent D'onoforio in lead role. The film was directed by Andrew Birkin while co-produced by Bernd Eichinger along with Martin Moszowicz. The film is about a sensational relationship between two lovers of different choices and tastes. There passionate romance about to 30 years resulted into a worth living life. The film has many intimated as well as real hot scenes because on that time Greta Scacchi and Vincent D'onoforio were real life couple.
1. The Big Easy  
The Big Easy is a Hollywood crime drama genre film released in August 21, 1987, directed by Jim McBride and produced by Stephen J. Friedman. The film leading stars Dennis Quaid, Ellen Berkin and Ned Beatty. It's a good thriller movie nothing but about police corruption. The film has chiller chemistry along with many very very hot scenes that makes this film one of the sexiest Hollywood movies of all time. Therefore it's really a worth watching hot Hollywood movie.