Inspirational Women in the World– Here is the list of 10 woman who will inspire you to get the best of yourself, will make you believe that with hard work and determination anything can be achieved, and make you realize that even you can contribute towards the society. These women are an exemplary of humbleness, simplicity, compassion, and perfect guide for those who wants to taste real success of life.
Top 10 Most Inspirational Women in the World
10. Madonna
Known as the "Queen of Pop", Madonna has gained an unparalleled control and power for a woman in the entertainment industry. Over 300 million records of her music is sold and now she has hands on song writing, film-directing, acting, fashion designing, producing and writing children's book. She has raised the lyrical content in the mainstream popular music to a different level. Born in August 16, 1958, Madonna Louise Ciccone is a named celebrity turning as the Most Inspirational Women in the World. She has recurrently given new colours to both her image and her music while preserving her place within the recording industry.
Also For Read- Top 10 Richest Kids in the World of All Time
9. Angelina Jolie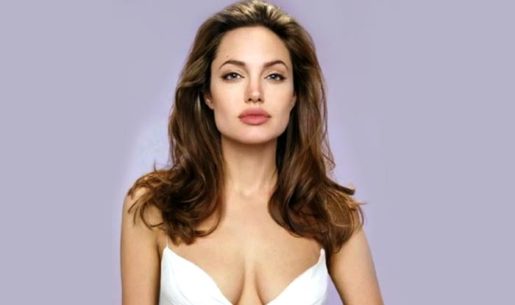 Angelina Jolie, a famous face of stage and screen, is perhaps one of the World's Most Inspiring Women for her unfathomable love for those in less-fortunate circumstances. Despite of her popularity as an unmatchable beauty in the entertainment world, Angelina with her sublime role as a UN high Commissioner for Refugees Goodwill Ambassador has won hearts of many for her simple living. She connected the UN to learn more about the hard-up and war-torn areas, making trips to nations in Asia and Africa to personally look for solutions. Unlike other celebrities, Angelia declined to just talk up the problems in the world rather getting involved.
8. Florence Nightingale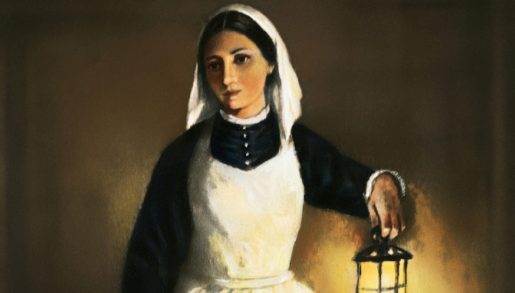 "I think one's feelings waste themselves in words; they ought all to be distilled into actions which bring results." – Florence Nightingale (1820-1910). Popularly known as the "The lady with the lamp", Florence Nightingale became the Most Inspirational Women in the World by arranging treatment to the wounded soldiers during the Crimean war. Her perseverance and love for the profession changed the perception of people about nursing. Her persistence in recuperating the sanitary conditions for the patient is alleged to have saved the lives of many. Born in 12 May 1820, Florence Nightingale was the founder of modern nursing achieving world-wide recognition and love.
Also For Read- Top 10 Most Beautiful Women in the World
7. Oprah Winfrey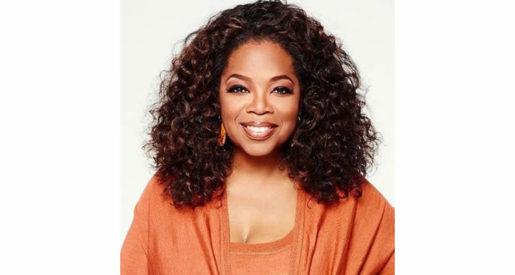 Oprah Winfrey with dreams in eyes and extreme hard work proved to the world that one need not to be born with glory and money to achieve success. Rising from poverty, Oprah Winfrey became the most celebrated Philanthropist who today is a worth $2.7 billion. She is the first African- American billionaire, who through movies, books and radio connects to women all over the world. With her philanthropic activities, political activities, book recommendations and human rights awareness has become Most Inspirational Women in the World. She started her career as a high school girl, working in a part-time news radio anchor. She then moved to morning talk shows, television which opened her ways to destiny as The Oprah Winfrey Show. Her unique friendly and intimate style made her favourite of all.
6. Michelle Obama(1964)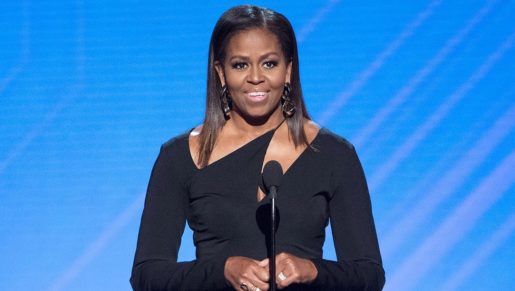 "There are still many causes worth sacrificing for, so much history yet to be made." – Michelle Obama (1964). The lady with grace and perseverance rose from one bedroom building in Chicago to become the first lady of the United States. She started with her academics at Princeton and Harvard. She is today considered as the Most Inspirational Women Ever for her style and personality. She has influenced many with her incredible speeches. Currently working on a campaign to overcome childhood obesity, Michelle Obama is one of the most powerful women of the world.
5. Aung San Suu Kyi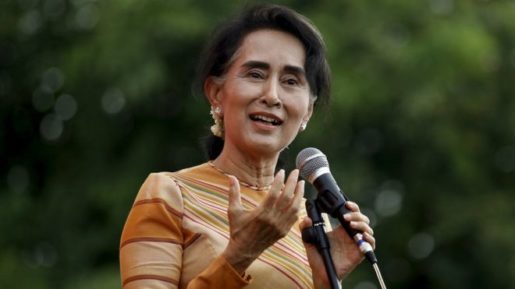 Aung San Suu Kyi is the only world's Nobel Peace Prize recipient who daringly fought for democracy and human rights. Head of the National League for Democracy in Burma, Aung is now jailed by the country's military autocracy since July 1989. She denied accepting freedom in exchange of deportation from her country. Following the nonviolence tradition set by Mohandas Gandhi and Dr. Martin Luther King, Aung San Suu Kyi is the Most Inspirational Women in the World. She was rewarded with Nobel Prize in 1991. Even if she is not a known figure, Aung San Suu Kyi is the living example of civil defiance and peaceful demonstration in her country.
Also For Read- Top 10 Most Beautiful Female Journalists in India
4. J.K Rowling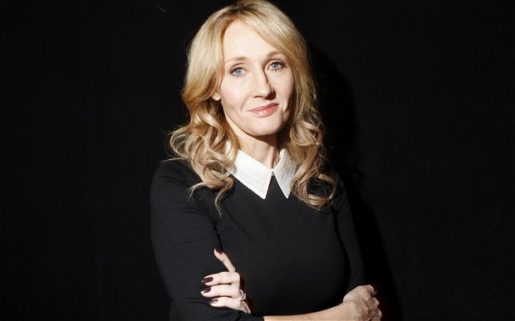 Who can miss to mention this lady in the list of inspirational women! At the age of 17, she was discarded from college. At the age of 25, her mother died from a disease. At the age of 26 she suffered from a miscarriage.  At the age of 27, she got married. She was brutally abused by her husband and then filed her divorce despite of having a son. She was a single mother at the age of 29. She had even decided to commit suicide at the age of 30. But then she devoted all her attention to a thing that no could do better than her. She started writing. Her first book was published at the age of 35 breaking all the records. She is none other than J.K. Rowling. Over 400 million copies have been sold worldwide, making her one of the Most Inspirational Women Ever.
3. Emmeline Pankhurst (1858-1928)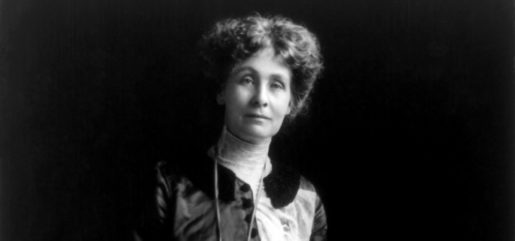 Emmeline Pankhurst, a dedicated feminist, along with her husband fought for the rights of the women in the late 19's and 20's. She and her daughters teamed up to form 'The Women's Social and Political Union' after the death of her husband. Emmeline's incredible strength and devotion for her work made her World's Most Inspirational Women.
Also For Read- Top 10 Most Beautiful Muslim Women in the World
2. Margaret Thatcher (1925-2013)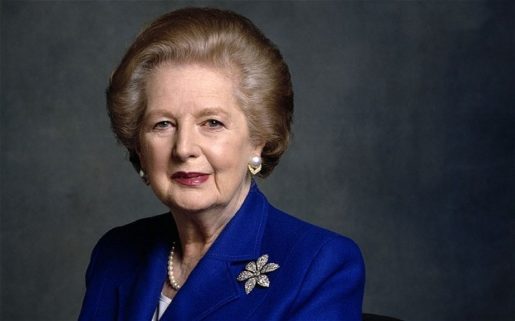 Loved and loathed equally for controversial policies, Margaret Thatcher is called as the 'Iron Lady' as never gave up for criticism. Her adamant policies and management style made her one of the Most Inspirational Women Ever. Daughter of a grocer, she started her career in Oxford University where she did her graduation, turning into Britain's first female Prime Minister in 1979.
1. Anne Frank (1929-1945)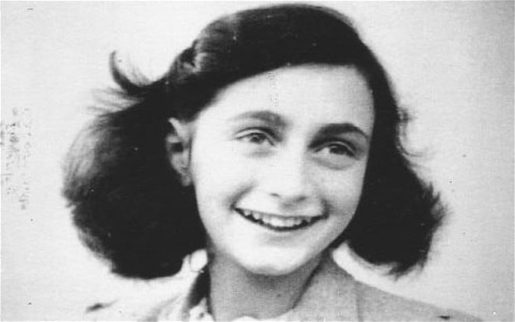 Who does not know her? This little girl has opened windows to the World War II through her diary. Being gifted with a diary by her father at the age of 13, she started writing everyday incidence of life during Holocaust. The diary was however published after her death in Bergen-Belsen camp at the age of 15. Her incredible depiction through the writing acknowledged the entire world about the hideous days faced by the people during war.
Conclusion
The achievements of these ladies have not only stunned many but have boosted the confidence to walk in the path of success with self-believe and hard work. They convey the message that you are the writer of own life story, the creator of your own destiny and self-map to the road of success.