Skaters are fully aware of how thrilling and exciting this sport could truly be. This article is all about the top ten skaters in the world of all time. When it comes to skateboarding, it is imperative to know some of the best skaters all across the world. That being said, here are the top ten best skaters in the world of all time that you should know about.
Top 10 Best Skaters in the World of All Time
10. Eric Koston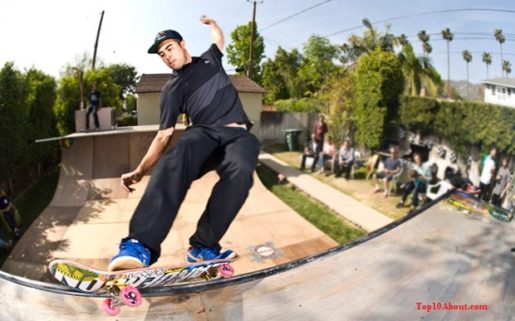 When it comes to skateboarding, Eric Koston's name is among the top ten skaters in the world of all time. His achievement is unparalleled and he has worked alongside legends such as Tony Hawk as well. He is an American professional skateboarder and the company owner. He was also one of the skaters featured in Tony Hawk;s video game series. He also appeared in Skate 2 and Skate 3.
As of his net worth, it is now $15 million net worth. He gained his net worth from numerous sponsorship and owing to his business skills as well. H-Street, Nike, SkullCandy, Spitfire and Oakley are among his sponsors. Besides that, he launched his own clothing company Fourstar along with fellow skateboarder Guy Mariano. He is also the co-owner of L.A. skatepark the Berrics together with Steve Berra.
Also For Read- Top 10 International Records of AB de Villiers
9. Bam Margera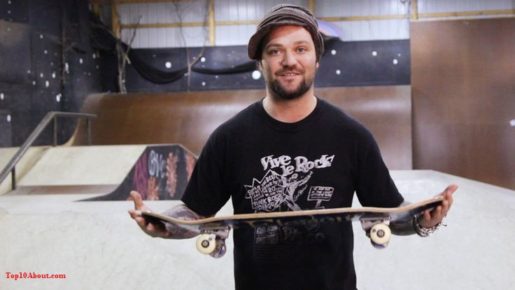 Also known as Brandon Cole. The tricks that Bam Margera usually makes are scary and frightening. The amount of control and movements makes him a powerhouse in the skateboarding industry. He is a stunt performer and is a TV personality as well.
He appeared in MTV's Jackass crew and was known for his unique abilities towards the sport. He jump start his career with skateboarding and even prank videos named as CKY. He then dominated most of the numerous pranks aired by MTV. As for his net worth, it is now $45 million net worth.
8. Rob Dyrdek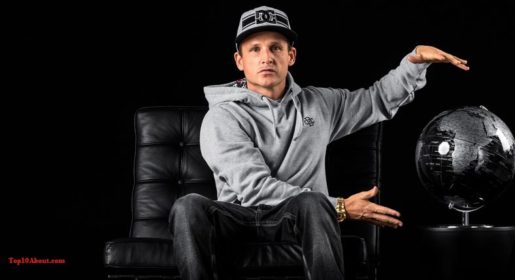 Rob Dyrdek is a professional skateboarder with a net worth of $50 million. He is also an actor, an entrepreneur, and a producer as well. Besides that, he is also a reality TV star. He is famous for his shows such as Rob & Big, Rob Dyrdek's Fantasy Factory and Ridiculousness.This skateboarder is also high spirited and nothing seems to dampen his spirit as well.
Also For Read- Top 10 Most Richest Cricketers in India
7. Danny Way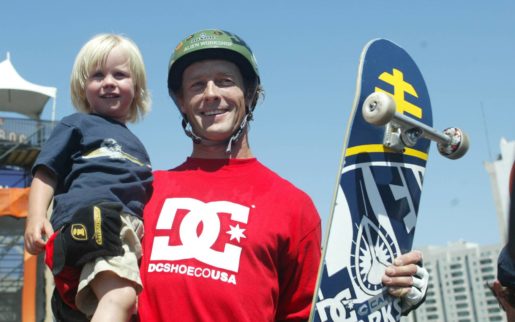 Danny Way is included in the top ten best skaters in the world of all time because of the way he skates and the energy that brings on the floor. He grinds with such amazing skill. For one, he can do a great wall and even lipped a hard rock hotel guitar, and afterwards landed his first 900. A skill that is only known to work with Tony Hawk. In regards to his wealth, his net worth is $12 million.
6. Chris Cole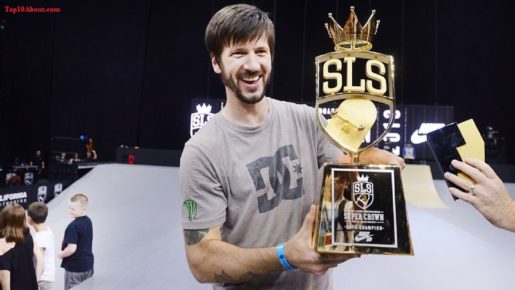 Chris Cole may be gentle when walking or just sitting down, but when he is skateboarding, he is a lethal guy and should be dealt with caution. His ample tricks make him one of the best skateboarders of this present time. He is known for his consistency and his unrestricted movements made him a popular guy for all skate enthusiasts.
Also For Read- Top 10 Most Beautiful Wives of Indian Cricketers
5. Nyjah Huston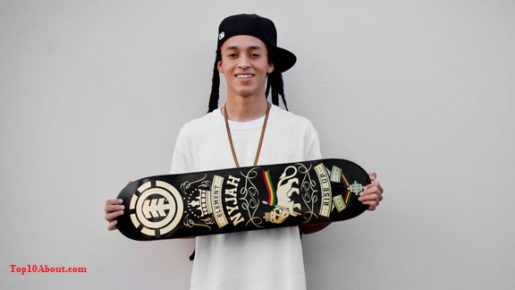 When it comes to strong and freaky moves, Nyjah Huston is the man. Given the stellar acts of this skater, many have loved skating due to his enigma and freedom when it comes to skateboarding. Even though he is still young, many have vouched for his talents and are convinced that he can go a long way in this career.
Nyjah Huston net worth is $6 million. He is known for being the youngest-ever X Games competitor of all time. He has been competing against various professionals ever since 2009. He kicked off his career with stunning moves and stellar angles.
4. Paul Rodriguez/P-Rod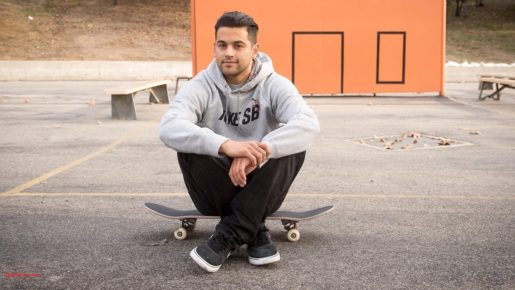 This skateboarder is known for his stellar moves. Paul Rodriguez or P-Rod is great at manual, boardslide or nollie moves. He is also a famous actor that was able to generate a net worth of $6 million dollars. Paul Rodriguez Jr, also known as P-Rod is a native of Tarzana, California. His father is the famous comedian Paul Rodriguez.
Also For Read- Top 10 Current Time Richest Footballers in the World
3. Ryan Sheckler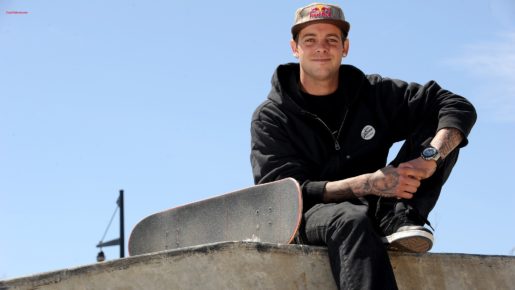 Ryan Sheckler is known for his incredible backflip. He rose to fame for his maneuver and cool skateboarding moves. Despite that, he can also do the tricks that Rodney Mullen and Tony Hawk. Ryan is the star of the MTV-produced reality television series bearing his life and works. The series is titled, "Life of Ryan."
A native of San Clemente, California, Sheckler has a net worth of $16 million for the year 2014-2015. As of his annual income it is now $1.8 million.
2. Tony Hawk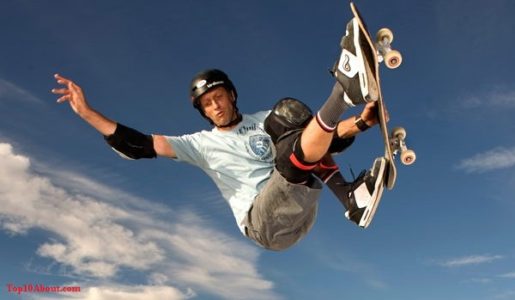 Besides Rodney Mullen, the achievement of this skateboarder is unparalleled. Tony Hawk is the only skateboarder that is able to do a full and successful  900 maneuver. Known as the birdman, Tony Hawk's moves makes him a legend. To prove the latter, a video game series was even made bearing his name.
Tony has a net worth of $120 million. He was able to accumulate  his net worth through skateboarding as well as signing many sponsorship deals. Tony is also named as one of the "Most Influential Pioneers of Modern Vertical Skateboarding."
1. Rodney Mullen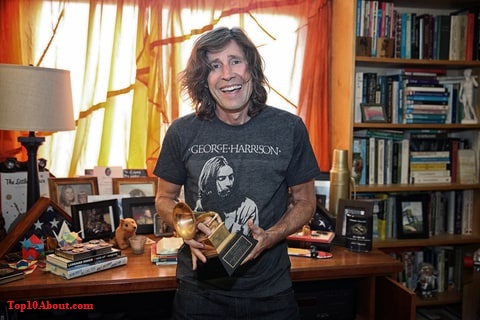 Rodney Mullen is one of the most crafty skateboarder of this era. He is known as by one of the best skaters in the world of all time. His moves and angles are beyond compare. He is able to do any kind of freestyle skate trick known to all skateboarders and enthusiasts. His boards are also considered as the best among the best.
His career is one of a kind. He was the one that made history in regards to developing gravity-defying maneuvers that formed the skateboarding's basic vocabulary that we have today. In terms of net worth, he has a net worth of $35 million. Rodney Mullen is known as one of the most influential skaters in the history of skateboarding.
Final Say:
There you go, here are the top ten skaters in the world of all time and if you have your own top ten list as well, feel free to leave your comments below.