Humans are always attracted towards beauty and women are the most beautiful creation of god. You can't consider beauty as only looks or facade manifestation because of talent, good thinking and much more quality also make a person more beautiful. When we consider the Muslim world then there is no doubt that most of the Muslim women are talented, beautiful and quite famous for their extraordinary aptitude. In one work Muslim women are quite popular all over the world for their beauty and ability. If you want to know the most beautiful Muslim women in the world check out this latest updated list of top 10 most beautiful Muslim women in the world. These names are normally different parts of this world and you will find all of them are of different professions. All of them are intelligent, attractive, strong and beautiful. Most of them are very popular for their physical beauty and their social works and achievement. So let's start with details without wasting any time.
Top 10 Most Beautiful Muslim Women in the World
10. Sheikha Manal
Sheikha Manal who is also known as Manal bint Mohammed bin Rashid Al Maktoum comes from a member of ruling family of UAE. She is also a famous female politician who is also known as the president of Dubai women Establishment. Sheikha helps women in the sector of arts, sports, political sector and social to become successful and always believes in women empowerment. She is very beautiful, intelligent and comes at no 10th in our list of most beautiful Muslim women.
9. Fahriye Evcen
Fahriye Evcen is one of the popular Turkish actresses who have a huge fan following all over the world. She is a very stylish woman and her acting is just mesmerizing. Her eyes are quite attractive and she knows how to dress up herself so that she can look amazing on screen.  Her positive loving attitude, smartness and sexy figure make her so popular that almost everyone in Turkey knows about her. She comes at number 9th position in the most beautiful Muslim women list.
8. Mahira Khan
If you are following Pakistani beautiful women then you must hear the name, Mahira Khan. She is well known for her versatile acting skills among people. She is gorgeous, smart and intelligent. She is the most popular actress in recent days also known as the highest paid actress. You can easily mark her excellent emotional acting skills in Humsafar TV serial. She made her debut in Bollywood industry in 2017 with the popular movie Raees with the superstar or the king of romance Shah Rukh Khan. Mahira comes at number 8th position in our list of most beautiful Muslim women.
7. Shaikha Mahra
Shaikha Mahra is the daughter of Sheikh Mohammad Bin Rasheed al Maktoum. She has beautiful brown eyes, brown hair with almond skin. She is also athletic and very popular for her cute and beautiful face. She is the princess of UAE and she has a huge fan following in social media. Her beauty, intelligent and huge fan following bring her at number 7th position in the list of most beautiful women of Muslims.
6. Cyrine Abdelnour
Cyrine Abdelnour is one of the Muslim beautiful women who come at number 6th position in our list. She is an actress, musician and model and you can find several diehard fans of her all around the globe. She is known as one of the sexiest and beautiful women of middle-Eastern. She has the excellent singing ability and sometimes she also acts. You can find several popular albums of her but "Law Bas Fe Aini"    is one of the most popular ones.
5. Muna AbuSulayman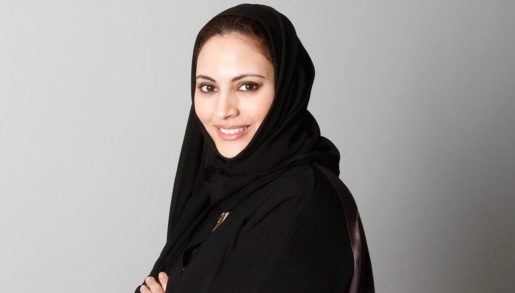 Muna AbuSulayman is a smart, self-confident and one of the most popular Muslim and Arab media personality. She was born in Philadelphia and she is the most influential Muslim woman in this world. She is working as a host for MBC TV. She comes at number 5th position in our list and it's only because of her beauty, sincere, hardworking and way of presentation.
4. Zareen Khan
Zareen Khan is one of the most beautiful Muslims girls and comes at number 4th in the position of top ten beautiful Muslim women list. She is an Indian model and actress who born into a Muslim family. Now she has done many popular Bollywood movies with superstar Salman khan and other popular actors. She is too hot and one of the gorgeous actresses in the Bollywood industry. She got famous from the item song Character Dheela in Ready picture. Now she has many followers all over the world on social media.
3. Nesreen Tafesh
Nesreen Tafesh is a Palestinian actress who is quite gorgeous and comes at number 3 position in our list. She has many fans following all over the world and it's because of her sexy figure and attractive eyes. She works in the entertainment industry of Syria and known as one of the most attractive and popular Arab women. Nasreen was born on February 15, 1982 in Aleppo, Syria.
2. Reham Khan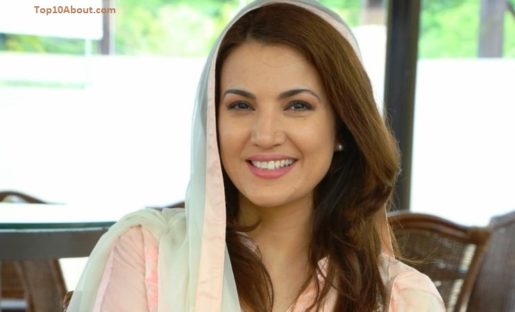 Reham khan comes at number 2nd position of most sexiest Muslim women in our list. She is quite popular for her beautiful physic and gorgeous look. Reham has been the wife of former Pakistani cricketer and politician Imran khan. She is intelligent, self-confident and good looking and multi-talented like journalist, presenter and film producer. No doubt she is too sexy and one of the most beautiful Muslim women all over the world.
1. Ameerah Al-Taweel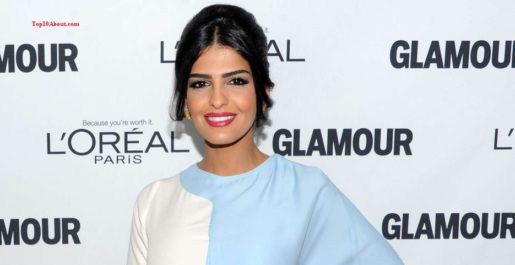 Ameerah Al-Taweel is a princess who always represents the woman capabilities of UAE all over the world. She has completed her graduates in business administration from the University of New Haven and always a great supporter of women and their rights. Her beautiful physic and intelligence make most of the people attracts towards her. She is known as one of the most high-profile women of Middle East. She is on the top of our list and known as the hottest Muslim women.