India is full of incredible places. Some Indian destinations are famous for its cuisine; others are famous for monuments. No matter wherever you go, you will feel inner joy and will learn about India's different-different culture. So, India is one of the best places to travel to when it comes to culture, people, tradition, and beautiful places. According to fact, 8.03 millions foreign tourist visited India in 2015 and 8.89 millions foreign tourists visited India in 2016 while 10 millions foreign tourists visited India in 2017. By looking over this number you can imagine how much tourists love to visit India. So if you are planning for India tour, go through this post. Top10about brought an ultimate list of Top 10 Best Places to Visit in India. So here are the best destinations to visit in India.
Top 10 Best Places to Visit in India 2018



10. McLeod Ganj
This is one of the best places to visit in India. McLeod Ganj located in Kangra district of Himachal Pradesh is famous for the suburb of Dharamshala. It is also known as by Lhasa or Dhasa. McLeod Ganj was named after Sir Donald Friell McLeod who was a Lieutenant Governor of British Punjab. People visit McLeod Ganj for studying culture and crafts of Tibetan Buddhism. Some of the famous site to visit in McLeod Ganj includes the Dalai Lama's temple, the Library of Tibetan Works and Archives and the Namgyal Monastery.
Also For Read-Top 10 Best Beaches in Sydney, Australia
9. Gaya
Gaya is a city famous for its historical and mythological significance. Bodh Gaya is the place where Gautam Buddha has obtained enlightenment under a tree known as the Bodhi Tree. Every year on December 8, Bodhi Day is celebrated on the occasion of Buddha's enlightenment underneath the Bodhi Tree. Mahabodhi Temple where Bodhi tree is located is a UNESCO World Heritage site. So basically Gaya is famous for Lord Buddha and is among one of the holiest places for the follower of Buddhist faith all around the world.
8. Ranthambore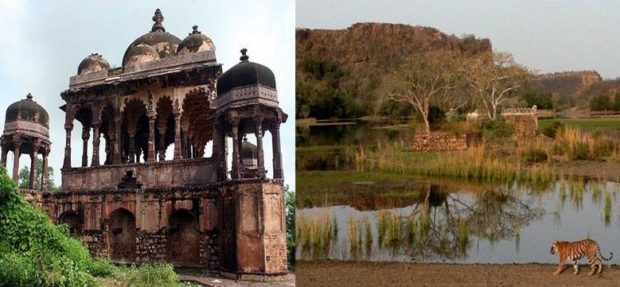 Famous for its historical importance, Ranthambore is located in SawaiMadhopur district in Rajasthan. Two most important tourist places to visit in Ranthambore are Ranthambore Fort and Ranthambore National Park. Ranthambore National Park is famous for its tigers, and you can see tigers in their natural jungle habitat no matter whether it's daytime or night. Another is Ranthambore Fort famous for the valour of Hammer dev. Ranthambore Fort formerly known as Ranastambha or as Ranastambhapura is a UNESCO World Heritage site. The Chauhan Rajput ruler built this fort.
Also For Read- Top 10 Best Monsoon Destinations to Visit in India
7. Gujarat Science City
Gujarat Science City is famous for its Life Science Park and dancing musical fountains which were formed in the year 2001 and is located in Hebatpur, Ahmedabad. To encourage students regarding Bioresources, a program called Vacation Training Program on Bioresources is also organised for school children by Science City with the help of government funds. If you are a student and want to study more about practical life happenings, then make sure you keep Gujrat Science City on your list.
6. Varanasi
One of the oldest cities in the world is Varanasi frequently term as Kashi. It situated on the banks of river Ganges in the Uttar Pradesh. Famous for the development of Buddhism, Kashi is one of the holiest cities of the SaptaPuri( seven spiritual pilgrimages in India). If you are someone who likes visiting temples and love studying Indian history, then Varanasi is a good option to visit for you as In Varanasi there are temples at every few steps.
5. Pushkar
If you don't want to spend a lot of money for your tour, then Rajasthan visit is a good option for you. Pushkar is another one of the oldest cities of India located in the Ajmer district of Rajasthan. Pushkar is famous for Lord Shiva's formed holy pond. It is believed that after the death of his wife Sati, Lord Shiva cried so much and for so long that his tear created two different holy ponds, one at Pushkar in India and another at Ketaksha in Pakistan. Another thing for which Pushkar is famous is for its annual fair i.e. Pushkar Camel Fair.
Also For Read- Top 10 Honeymoon Destinations In India
4. Banglore City
Another one of the best places to visit in India. If you are a tech geek and love involving yourself mostly in technologies and like to explore more on how this technology basically works, then Banglore City is best suited for your tour plan. Banglore city is one the most populous cities of India frequently term as Silicon Valley of India. This is because of its role as the nation's leading IT exporter. Not only this Banglore city is famous for LalBagh botanical garden and Cubbon Park. So if you are someone who loves studying about flowers and its species then visiting these two parks is worth for your tour plan.
3. Jaipur
Another very famous tourist attraction destination in India is Jaipur which is also the state capital of India's largest city Rajasthan. Jaipur is also known as the Pink City of India as most of the buildings of Jaipur is painted pink as the pink colour represents hospitality and welcoming. Several eye-catching places that need to be visited are Jal Mahal, Amber Fort, JantarMantar and much more such destinations. There is something in the atmosphere of Jaipur that automatically brings joy and delight as soon as you set foot in the city.
Also For Read- Top 10 Best Tourist Attractions in Netherlands
2. Delhi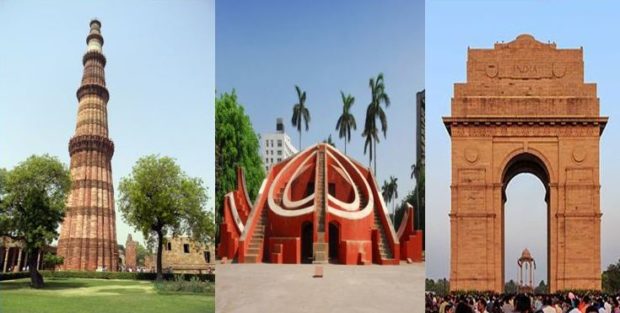 Delhi is a city of the union territory of India. It is one of the most expensive cities in India. Delhi is the capital of India. It has very rich history and vibrant culture. Some of the most famous historical monuments include Red Fort, JantarMantar, India Gate and QutubMinar. These are some of the most popular places in Delhi for tourists. Never the less Sansad Bhavan or the Parliament of India designed by British architect Sir Edwin Lutyens and Sir Herbert Baker in the year 1921.  This is also one of the most attractive places to visit in India's capital Delhi.
1. Kashmir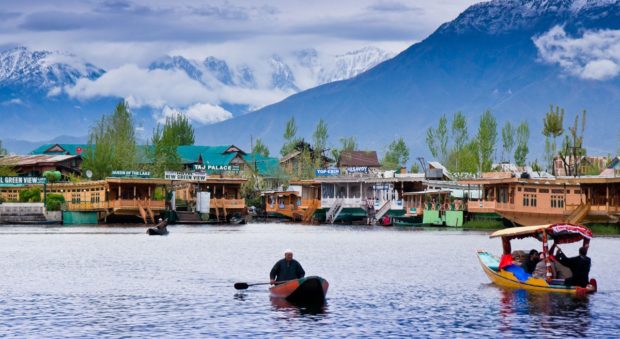 Famous for snow, famous for temples, famous for basmati rice, famous for trekking and much more such other things. Kashmir is one of the most incredible places in India. If you are someone who loves eating the variety of foods and at the same time like having adventurous hangouts, then Kashmir tour is best for you. Most of the foreign and local Indians visit this place while go for tour in India. Therefore place this destination in first position if you are thinking about one of the best places to visit in India.