If you are planning for China tours and confused which are best tourist attractions in China then this article will help you. In this article, you will know about top 10 best places to visit in China. China is a beautiful country where you can find several attractive tourist attractions. China is also one of the top 10 best places to visit in the world 2017. Therefore you can do so many interesting things in China tours. So read the article and plan your visiting destinations in China accordingly if you want to make your china travel more exciting and memorable. So let's start without wasting any time.
Top 10 Best Places to Visit in China Tours
10. West lake in Hangzhou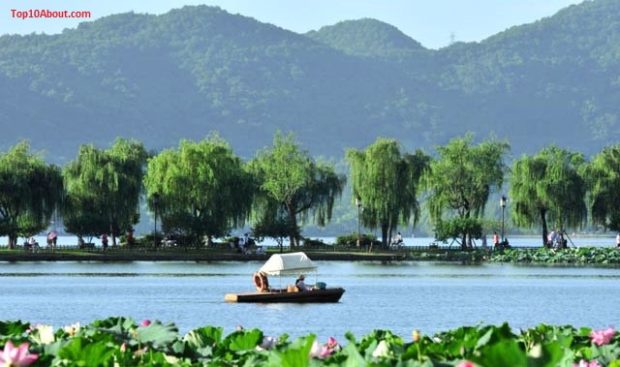 Hangzhou is famous as china's Paradise on earth and it's only because of its breathtaking crafted landscape. West Lake is a beautiful place which is full of natural beauties and garden style parks. You can enjoy the beautiful mountains surrounded at the three side of this beautiful Lake. Most of the visitors come to this place during China travel to enjoy the outstanding view of this locality. You can enjoy the beautiful atmosphere and tree-lined walkways, hills and islands by bike.
9. Victoria harbor in Hong Kong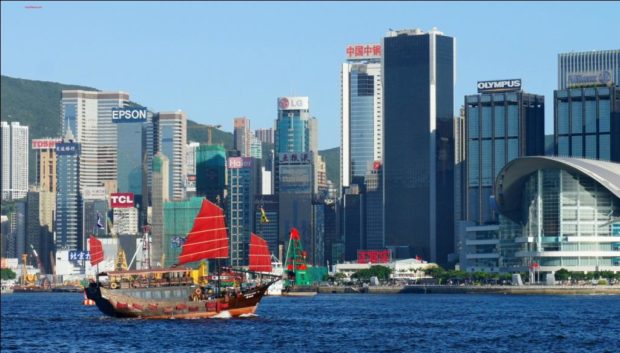 You can enjoy the view over beautiful Victoria Harbour from the famous Victoria peak.  Victoria peak is one of the outstanding places in China where you can enjoy the whole beautiful Hong Kong locality. The beautiful scenes of both day and night are quite breathtaking. You can enjoy the high rising buildings surrounded the busy Victoria Harbour towards the famous Mainland China. At night, the scenery is just outstanding with the beautiful lightening of buildings.
8. The Bund in Shanghai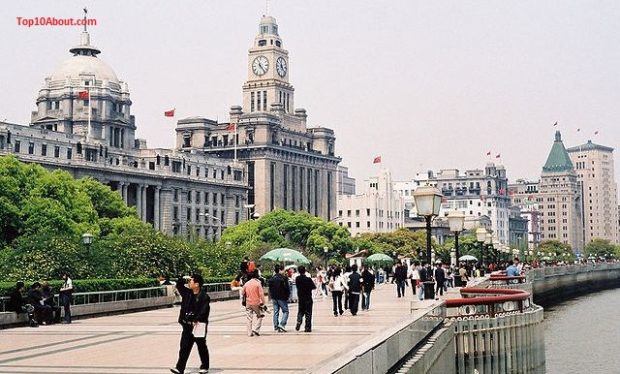 The Bund is one of the best places to visit in China. It is the famous architectural symbols of Sanghai and popular for its skyscrapers buildings and the best business districts of china. This is an old business area and in 1846 the first British company was opened in this locality.
7. The Potala Palace in Lhasa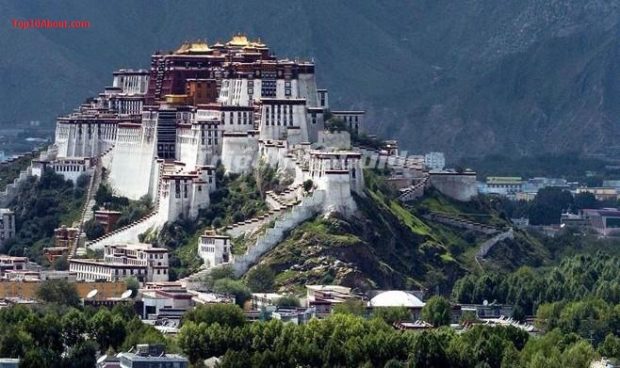 This is known as the symbol of Tibet. In the year 1994, this place was declared as the world cultural heritage site by UNESCO. You can see the Tibetan history, culture, art and religion in this treasure house. This famous China place is well known for its outstanding scriptures, murals, Buddhist statues and religious jewelry. Many art and culture lover come to this place to enjoy the beautiful art of this treasure house.
6. Chengdu- famous for cute Giant pandas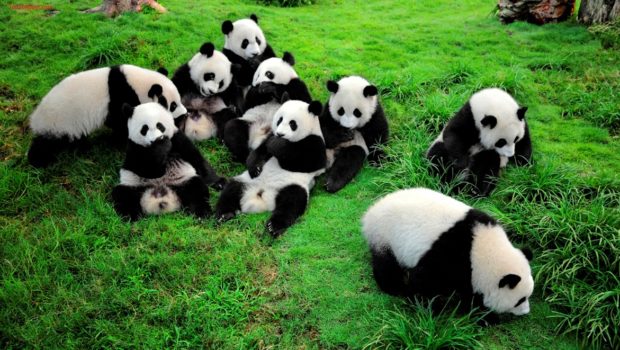 If you want to watch live pandas then you must visit Chengdu during your China travel. Many foreigners come to this place to visit the national treasure of China. There are several zoos in China but if you want to enjoy the cute pandas then Chengdu is always the best place. Chengdu is the main center of pandas there you can see many pandas in their natural habitat. Thus, this is one of the best tourist attractions in China.
5. Yellow Mountains in Huangshan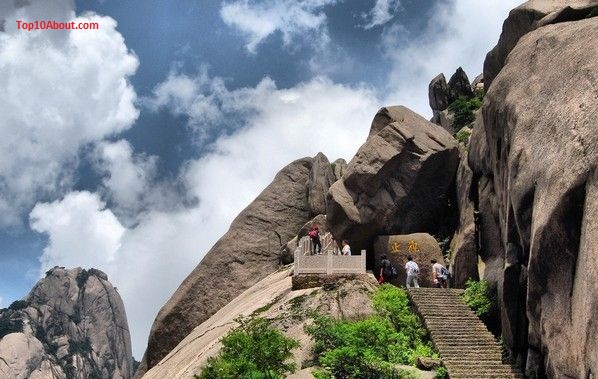 This is one of the popular places to visit in China which is present east of China and close to Hangzhou and Shanghai. Yellow Mountain is famous for its beautiful scenes of pine trees, seas of clouds, sunrises, and odd shapes rocks. This is well known as one of the popular peaks in China and also a great national park. Yellow Mountain Park is the busiest park in China and many people come to this place to enjoy the beautiful scenery of nature.
4. Li River in Guilin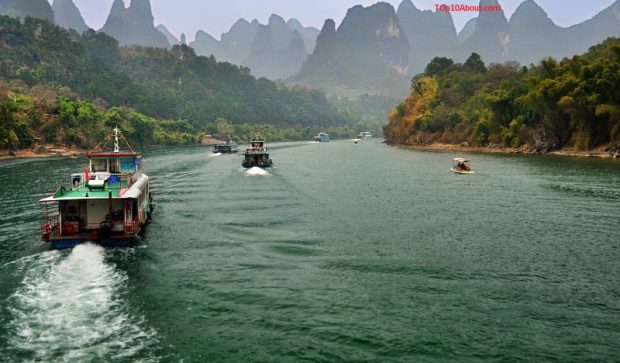 This is a wonderful place for painter and poets. The beautiful surrounding of Li River is quite attractive and you can enjoy the real breathtaking beauty of nature in this place. In recent days, this place is well known as a photography destination. Many tourists come to this place to enjoy the nature of beauty of this place. This is also known as the watery wonder of China.
3. The Forbidden City in Beijing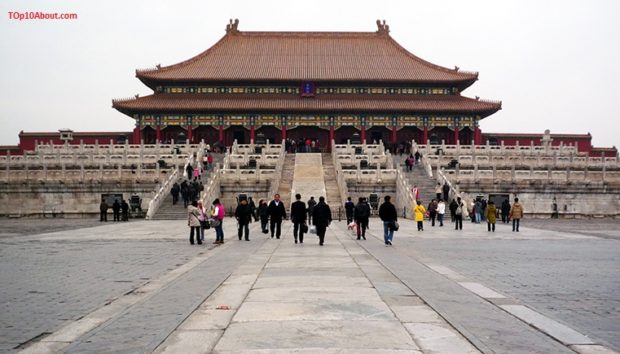 Once upon a time, this was a palace city where people were forbidden for entry. Here you can see more than eight thousands rooms which are made of golden roofs and well painted in yellow and red color. Till 1911 this city was the palace of MING and QING dynasties. You can see the beautiful culture and historical relics there.  Forbidden city is also well known as one of the most popular places in the world.
2. The Terracotta Army in Xi'an
This is a beautiful historical place in china. This is a significant place because there you can see hundreds of army statues of china which are almost 2000 years old. In the year 1987, it became one of the best cultural heritages of world. Many people come to this place to watch these beautiful statues.
1. The Great Wall of China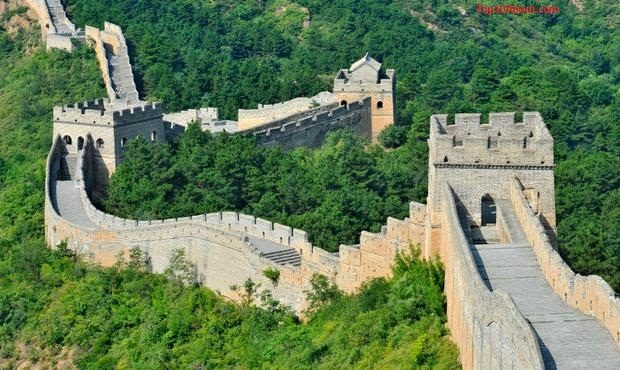 China is famous for its long great wall. Most of the visitor who go for the China tours, must visit this great place. This is one of the most important and best tourist places of China. The great wall is also known as the longest wall in the world. This wall lies on the path of the mountain so you can enjoy the beautiful scenery of this place.
These are best 10 places to visit in China so never miss these places to visit if you are planning ever to visit China in future.